Check out the delicious recipe of the Mysore Pak. It is a traditional Mithai from Southern India.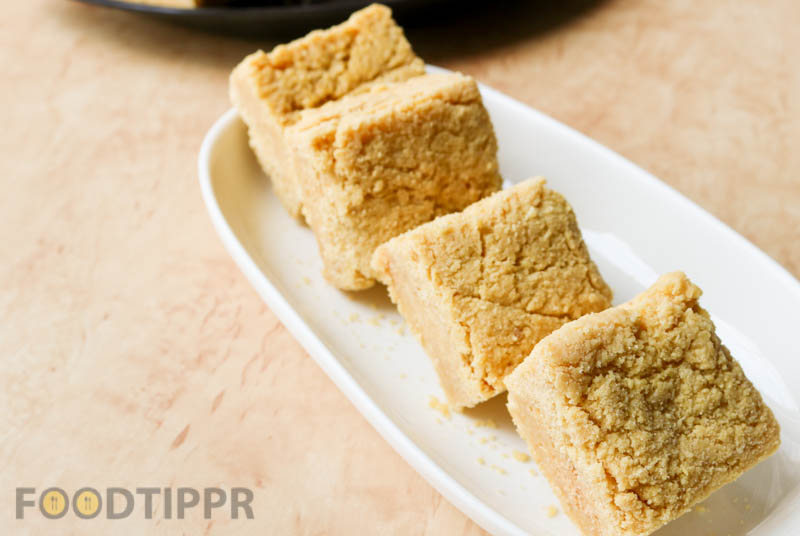 It is a regional specialty coming from the parts of Mysore. It's super delicious mithai that is liked by everyone.
And the best part of Mysore Pak is that it requires very fewer ingredients to prepare it. The besan is mainly roasted in Ghee and the sugar syrup is poured on it.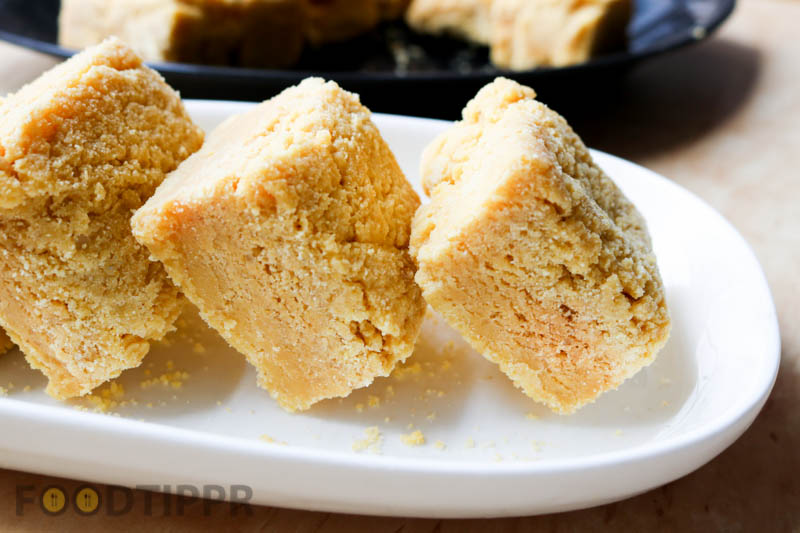 There is really no brainer in preparing this in your own kitchen, follow the easy video below to prepare this delicious Indian Sweet called Mysore Pak.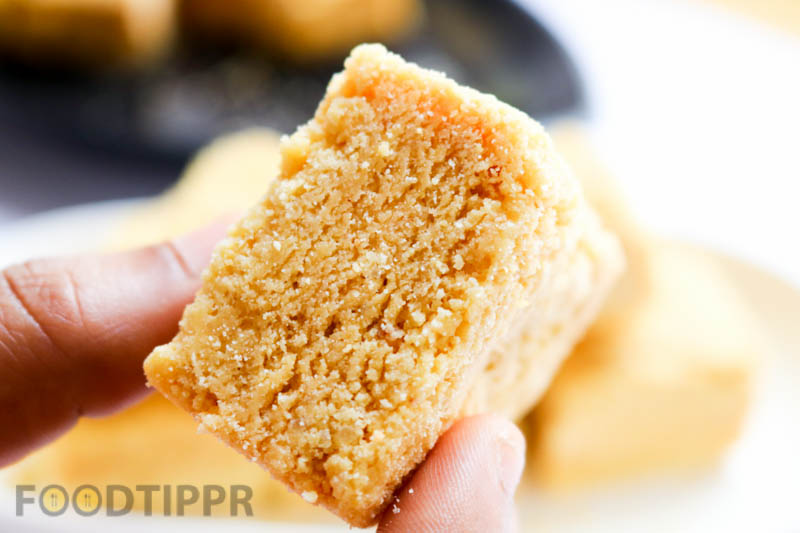 Preparation Time: 5 Minutes
Cooking Time: 15 Minutes
Yields: 14-15 Pieces.
Ingredients
CHICKPEA FLOUR- 2 CUP
GHEE-2 TBSP
GHEE- 3/4 CUP
VEGETABLE OIL-3/4 CUP
SUGAR- 2 CUP
WATER-50 ML
Watch the video