So we are uploading this recipe after a very long time but it was long awaited, and had been requested by a lot of folks.
A lot of people in India love the Asian food. And the countless number of stalls of noodles in any city of India are there to proof India's love for noodles.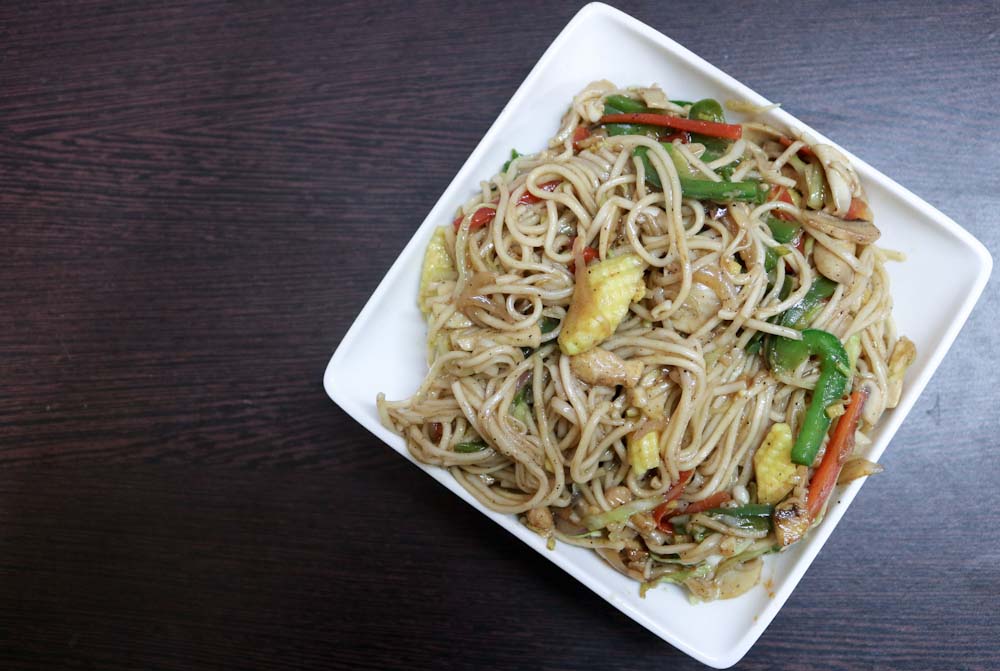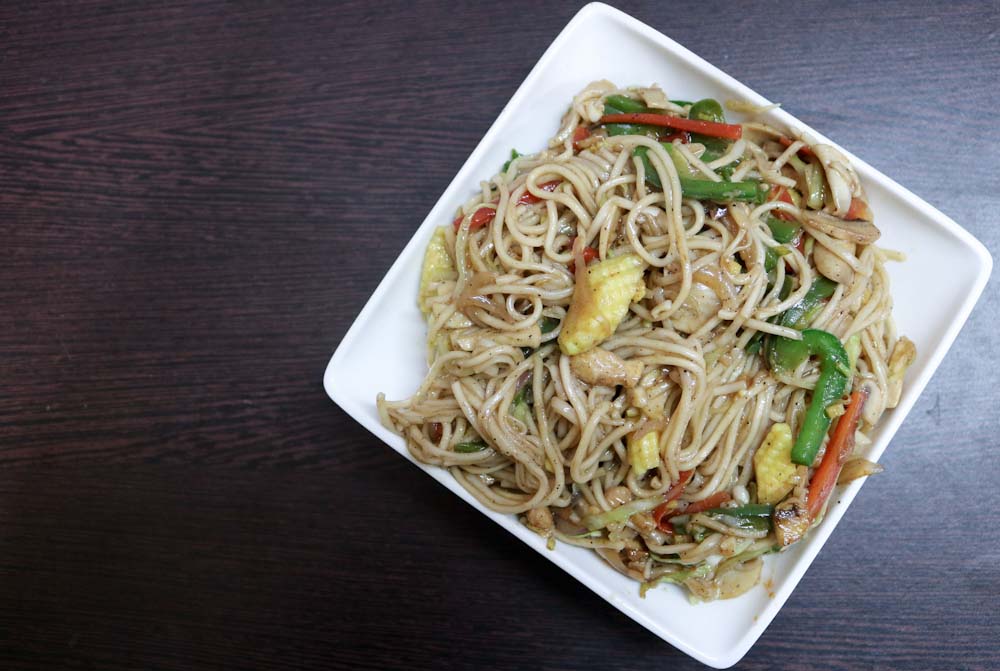 Being a Homemaker and mother of two growing kids, I can't really go out everyday to feed them whatever they demand. This is why I usually learn the things so that I can prepare the meals at home and server my family something that is cooked under proper hygiene and care.
Same goes with these Chicken Noodles, my family loves non veg food, especially chicken and they love Noodles. So it's a hit recipe already, even before making it.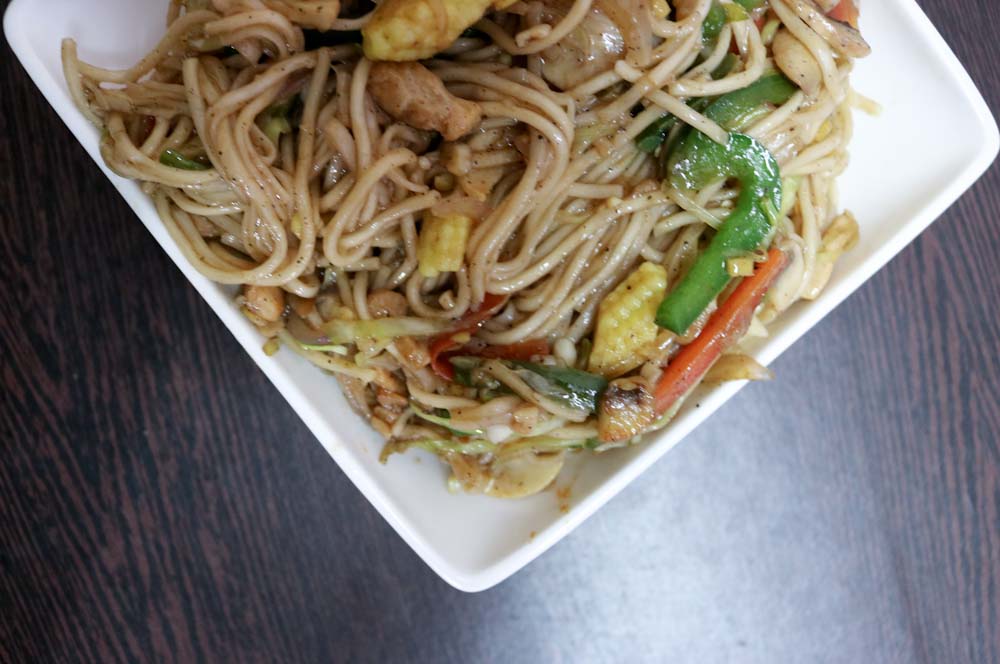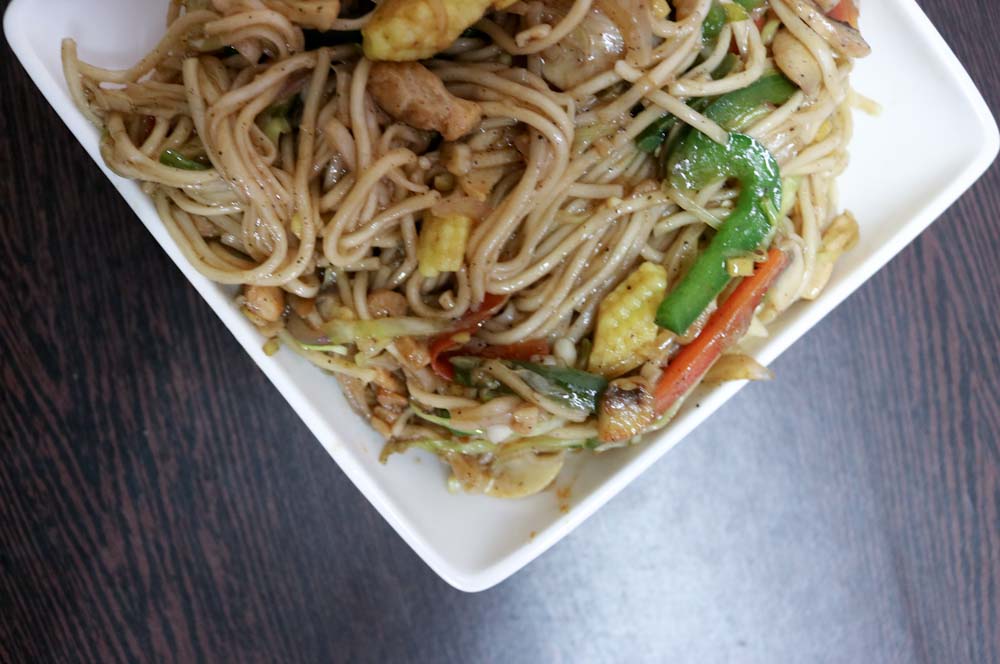 Also, I try to share everything on the blog as well, so that other homemaker like me and prepare these recipes for their family.
Below you will find the ingredients of this Chicken Noodles and find the easy preparation video below that. Enjoy!
INGREDIENTS
Vegetable Oil- 2 tbsp
Chopped Garlic- 1 tsp
Chopped Ginger -1/2tsp
Sliced Boneless Chicken- 100 gram
Onion- 1
Capsicum- 1
Carrot- 1
Babycorn- 1
Mushroom- 3 medium size
Chopped Garlic & Ginger- 1 tbsp
Cabbage- 1 bowl
Green Chillies – 1
Pepper Powder-1/2 teaspoon
Soy Sauce- 1 tsp
Vinegar- 2 tsp
Salt- to taste
Water- 1/4 cup
2 tsp cornflour dissolved in 2 tbsp water
Boiled Noodles- 100 gram
WATCH THE PREPARATION VIDEO