Check out the Recipe of Double Chocolate Muffins, the name Double Chocolate comes from its process of using the chocolates as a topping, which chocolate topping on the chocolate muffins.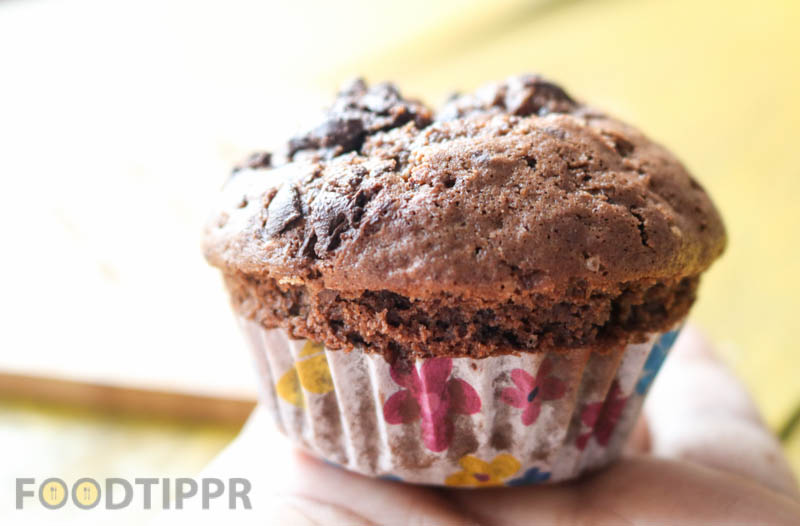 Chocolate is known to boost the happy hormones, so it's helpful to make us happy. Surely too much of it means to much calorie intake, but it won't be bad to have it once in a while.
You anyway would be going out and having chocolates so we thought why not help you make it at your own home.
Follow the simple video presentation embedded below, It's quite an easy recipe to make. Enjoy.
Preperating Time: 10 Minutes
Baking Time: 25 Minutes
Features: Contains Eggs
Yield: 6 Muffins
Ingredients
EGG- 3
SUGAR- 3/4 CUP
VEGETABLE OIL- 1/4 CUP
SALT- 1/8 TEASPOON
CHOCOLATE ESSENCE- 1 TEASPOON
WHIPPED CREAM- 1 CUP
COCOA POWDER-1/2 CUP
BAKING SODA-1/4 TEASPOON
BAKING POWDER-1 TEASPOON
ALL PURPOSE FLOUR- 1 CUP
GRATED DARK CHOCOLATE- 1/4 CUP
Watch the Video