Check out this delicious recipe of Aloo sabzi with gravy, it is one of the best sabzi to be had in breakfast with Puri.
Puri sabzi is kind of staple menu in the northern India, it's even available in local Restaurants for breakfast.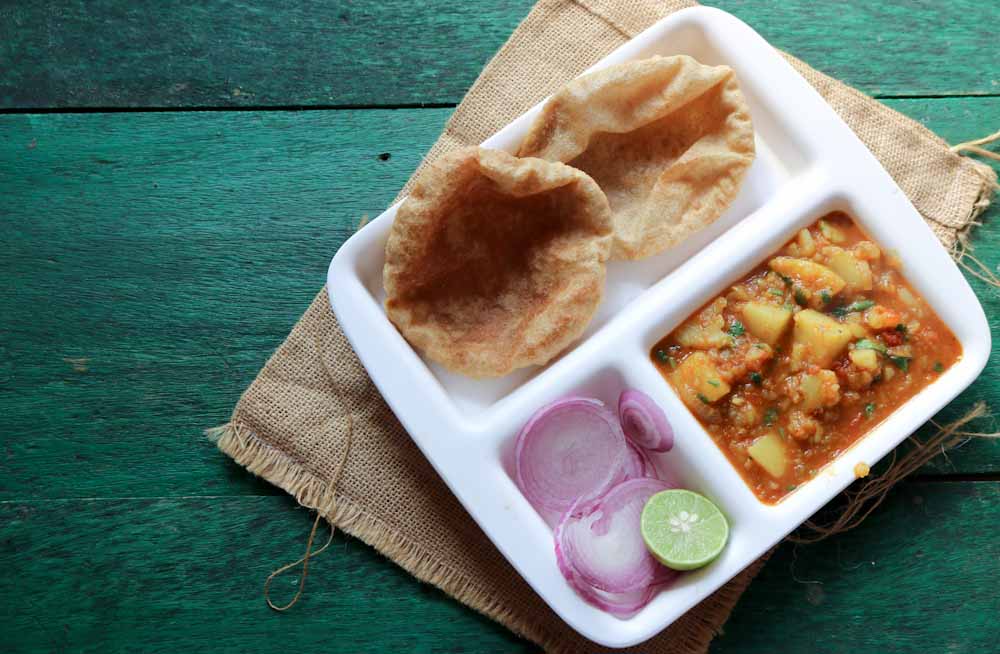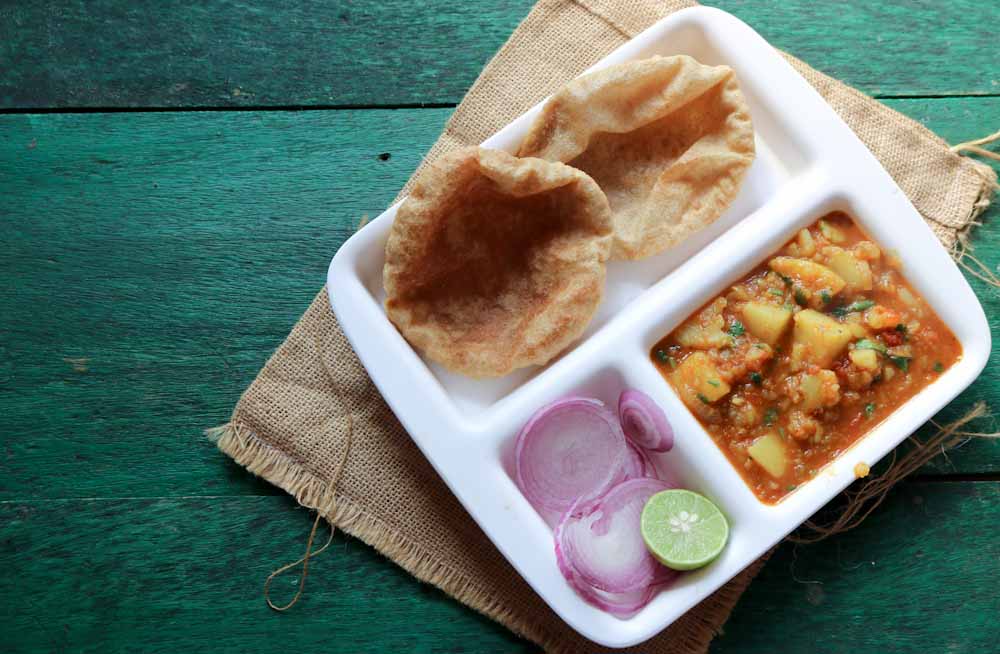 I had it at a few places and was really craving for it, wanted to get the exact flavour so I had to experiment with it a few times until I would find a perfect recipe.
So, here I am, sharing with you the perfect recipe for the Rasedar Sabzi for Breakfast.
Find the Ingredients below and the preparation video beneath it, I hope you enjoy this recipe as much as I did. Enjoy!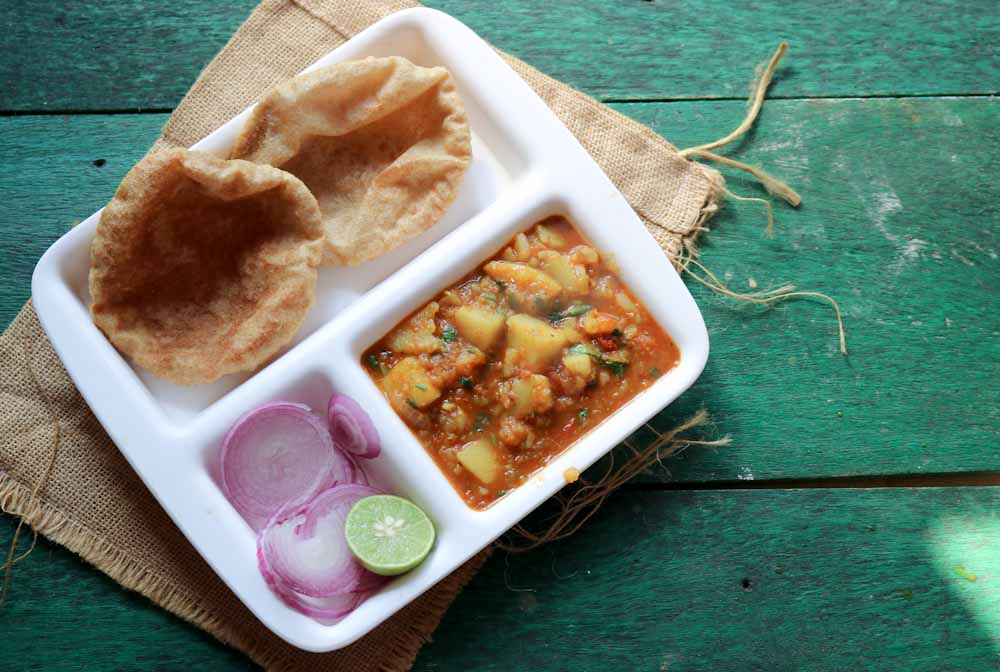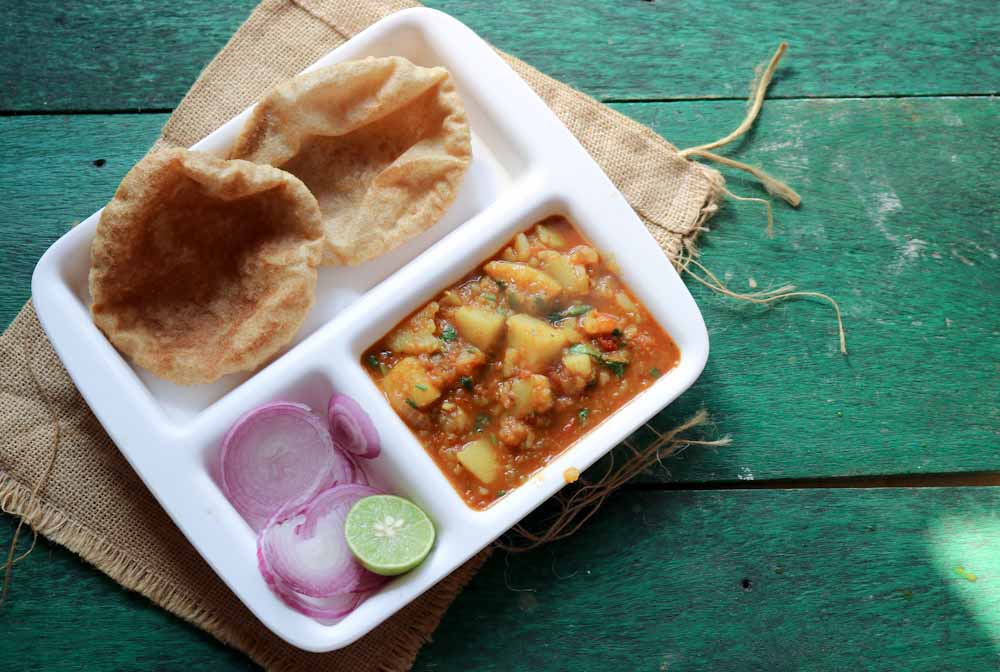 INGREDIENTS
Coriander Seeds- 1 teaspoon
Fennel Seeds- 1 teaspoon
Cumin Seeds- 1 teaspoon
(Dry roast all of them and coarsely grind in mortar)
Mustard Oil – 2 tbsp
Chopped Onion- 2
Tomato Puree- 1 cup
Salt- to taste
Red Chili Powder- 1 teaspoon
Turmeric Powder- 1/2 teaspoon
Chaat Masala- 1/2 teaspoon
Dry Mango powder- 1/2 teaspoon
Garam Masala Powder- 1 teaspoon
Ginger Powder- 1/4 teaspoon
Boiled and Roughly Chopped Potatoes- 6 medium size
Water- 3 cup
Add Coarsely Ground Spices
Cook covered on a medium flame for 6-7 medium
Coriander Leaves- for garnish
WATCH THE PREPARATION VIDEO