Today I present you the recipe of chicken fried rice. Now, we have earlier shared the recipe of fried rice, which you can check out here, can't we simply toss some chicken into the fried rice and get ready with new recipe?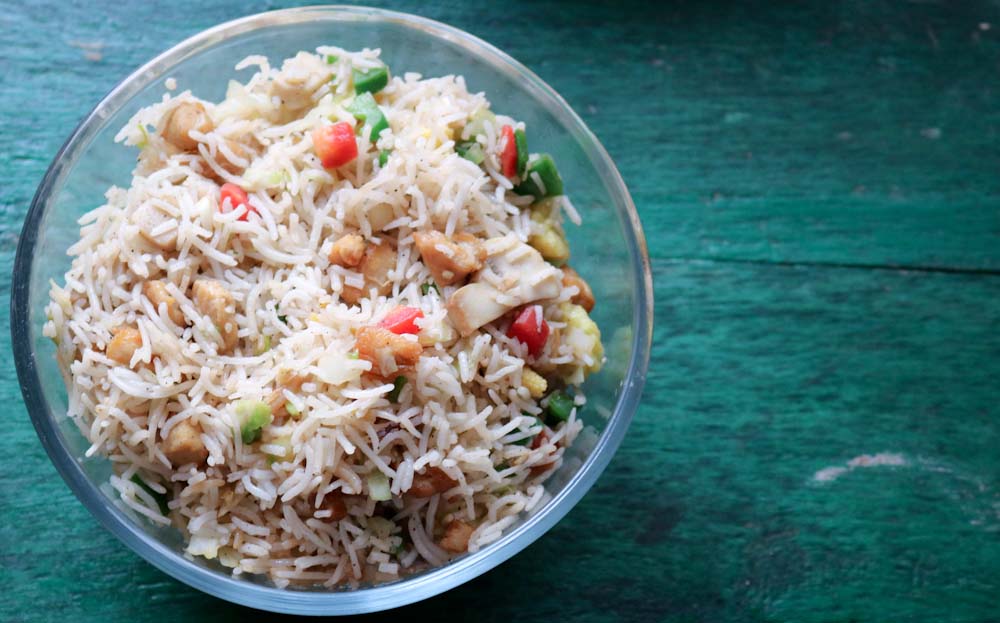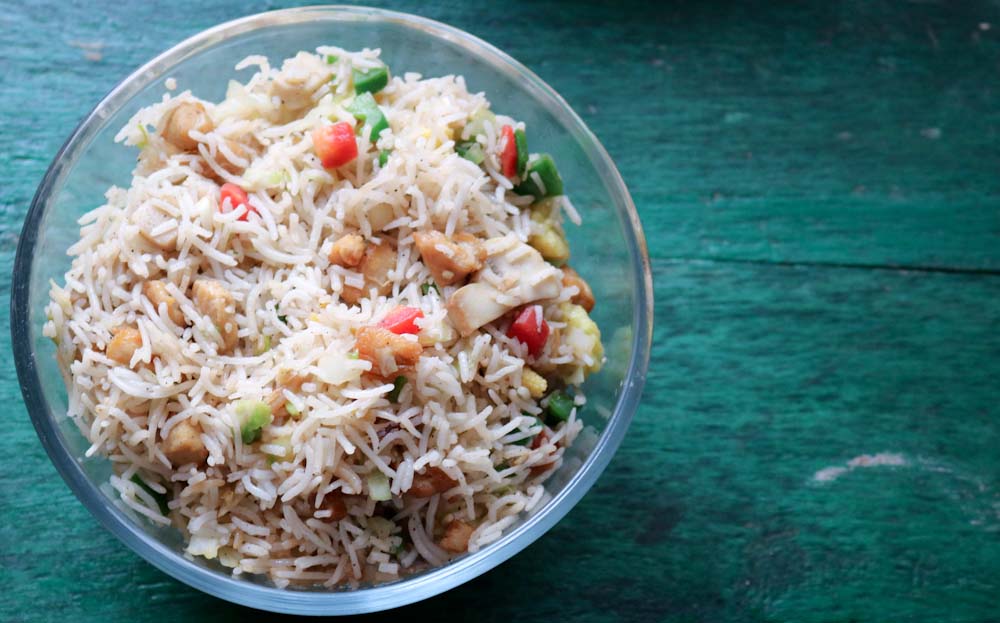 Well it isn't as simple as it may sound, you would require some more ingredients to make chicken fried rice. So I just made a chicken fried rice for my family and I thought I will record the process so that I can share it on the blog as well.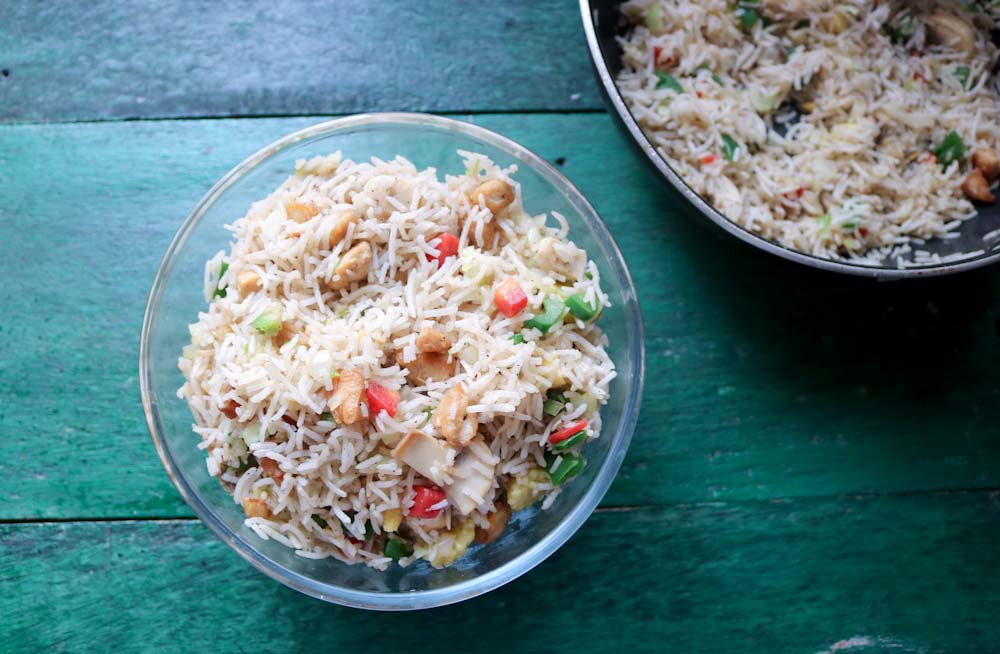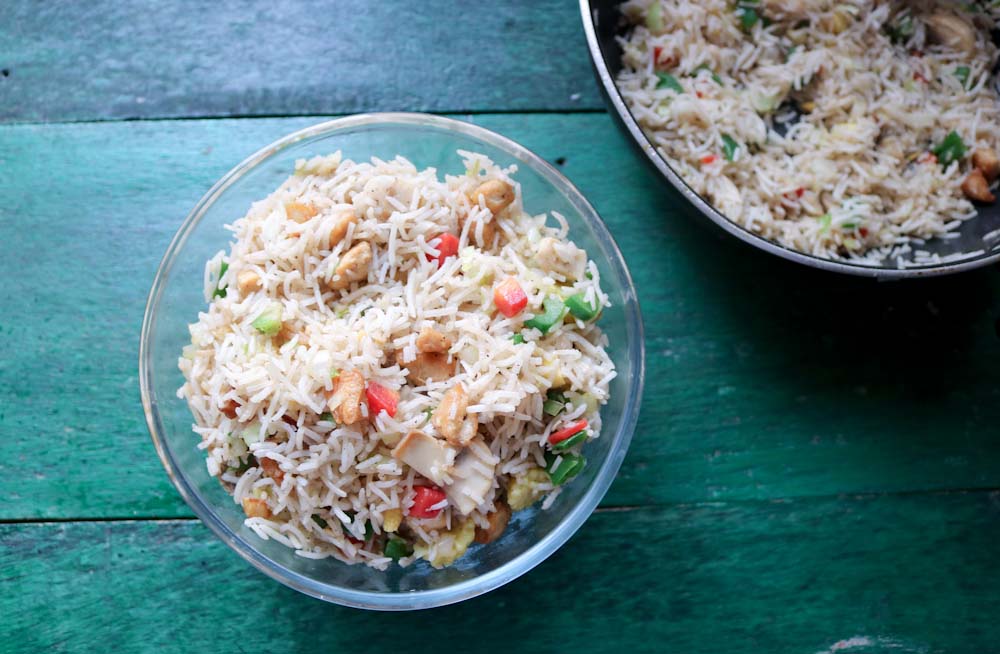 You can find the ingredients used in this recipe pillow and then watch a web easy step by step a preparation video, and you will get yourself and amazingly delicious chicken fried rice.
INGREDIENTS
Vegetable Oil- 2 tbsp
Chopped Garlic- 1 tbsp
Cubed Chicken- 1 cup
Cubed Mushroom- 1 cup
Cabbage- 1 cup
Capsicum- 1/2 cup
Carrot-1/2 cup
Baby Corn- 1/2 cup
Garlic Chopped- 1 tbsp
Salt- to taste
Boiled Rice- 3 cup
Black Pepper- 1/2 tsp
Soya Sauce- 1 tsp
Vinegar- 2 tsp
WATCH THE PREPARATION VIDEO