Check out this recipe of the Frosted Pancake, it's actually a Pancake turned into a beautiful chocolate cake.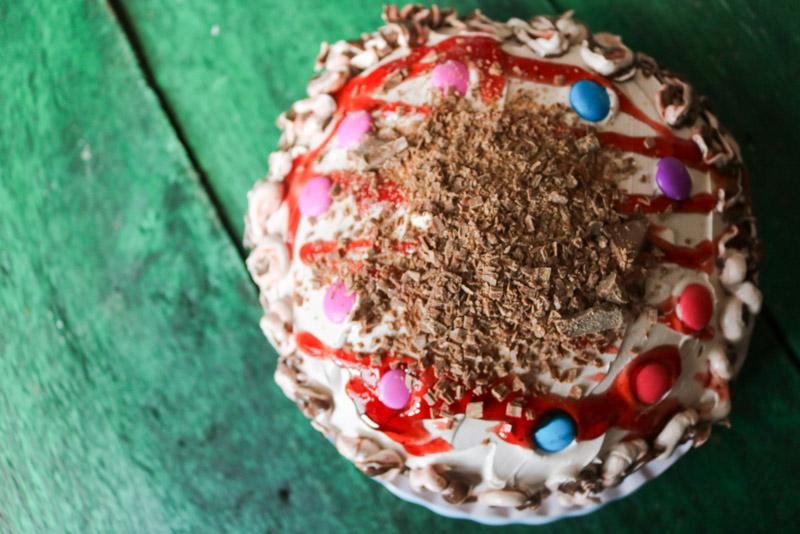 And it is perhaps the easiest and quickest way to make Cakes, I've made a Chocolate Mix Pancake but you can make any cake using this method.
You don't need an Oven to make this cake because we haven't baked anything. You simply need to make multiple pancakes and stack them together and then dress them up.
Yes, it's as simple as that, and there are no compromises on the taste at all. I hope you will love it.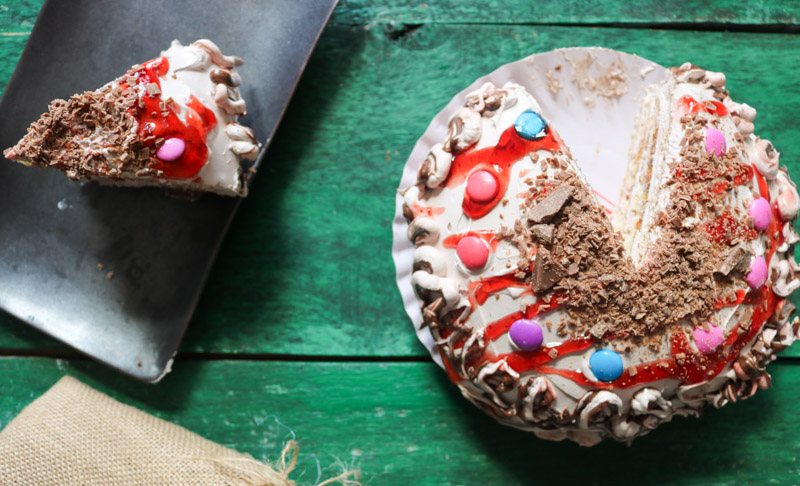 INGREDIENTS FOR PANCAKE WITH FROSTING
EGG- 2
SUGAR- 1/2 CUP
VEGETABLE OIL-1/4 CUP
SALT-1/4 TEASPOON
BAKING POWDER- 2 TEASPOON
VANILLA ESSENCE- 1 TEASPOON
MILK- 150 ML
ALL PURPOSE FLOUR- 1 CUP
FROSTING
WHIP CREAM- 1 CUP
POWDERED SUGAR- 2 TBSP
MELTED CHOCOLATE-1/2 CUP
STRAWBERRY SYRUP- FOR GARNISHING
GEMS- FOR DECORATING
GRATED CHOCOLATE FOR DECORATING
Watch the Preparation Video