Check out the delicious recipe for the Chilli Paneer. It's the dry version of the chili paneer.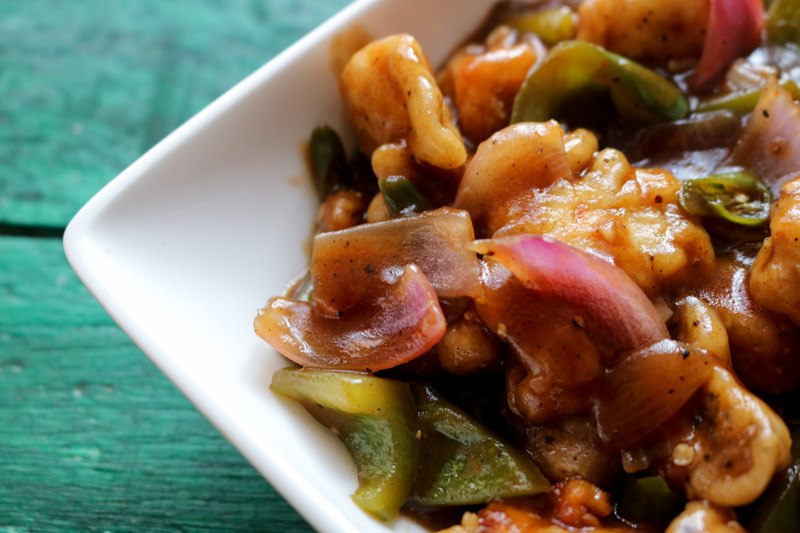 You are going to love the recipe if you love Indo-Chinese meals. The best thing about Dry Chilli Paneer recipe is that it can be had as a standalone meal, or you can also club it with either Fried Rice or Noodles.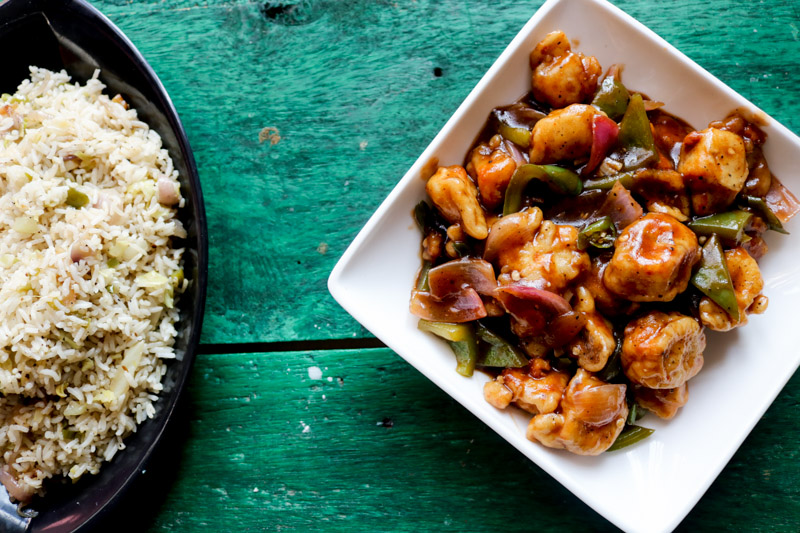 I love having it with Fried Rice, the recipe of which available on Foodtippr.
Usually, these recipes are quite tricky to replicate, but it can be done with practice, It took are a few times to perfect it.
Make sure you follow the instructions properly to make a perfect restaurant style chili paneer. Enjoy.
INGREDIENTS
PANEER CUBES- 300 GRAM
CORNFLOUR- 2 TBSP
PEPPER POWDER-1/2 TEASPOON
SALT-1/2 TEASPOON
GINGER-GARLIC PASTE- 2 TEASPOON
ALL PURPOSE FLOUR- 3 TBSP
CORN FLOUR- 1 TBSP
SALT- 1 TEASPOON
WATER- TO MAKE LUMPS FREE BATTER
VEGETABLE OIL- FOR DEEP FRYING
VEGETABLE OIL- 1 TBSP
GARLIC CHOPPED- 1 TBSP
ONION CUBES- 1/4 CUP
CAPSICUM CUBES- 1/4 CUP
VINEGAR 1 TEASPOON
TOMATO SAUCE- 2 TEASPOON
SOY SAUCE- 1 TEASPOON
GREEN CHILI- 3 CHOPPED
WATER- 50 ML
SALT- TO TASTE
PEPPER POWDER-1/2 TEASPOON
CORN FLOUR – 2 TEASPOON DISSOLVED IN 1 TBSP WATER
WATCH THE VIDEO PREPARATION