Check out the recipe of delicious Chilli Chicken Momos. Now, you may have had Chilli Paneer, Chilli Chicken, Chilli Potato as these are pretty common items found on every Indo-Chinese fastfood outlet's menu.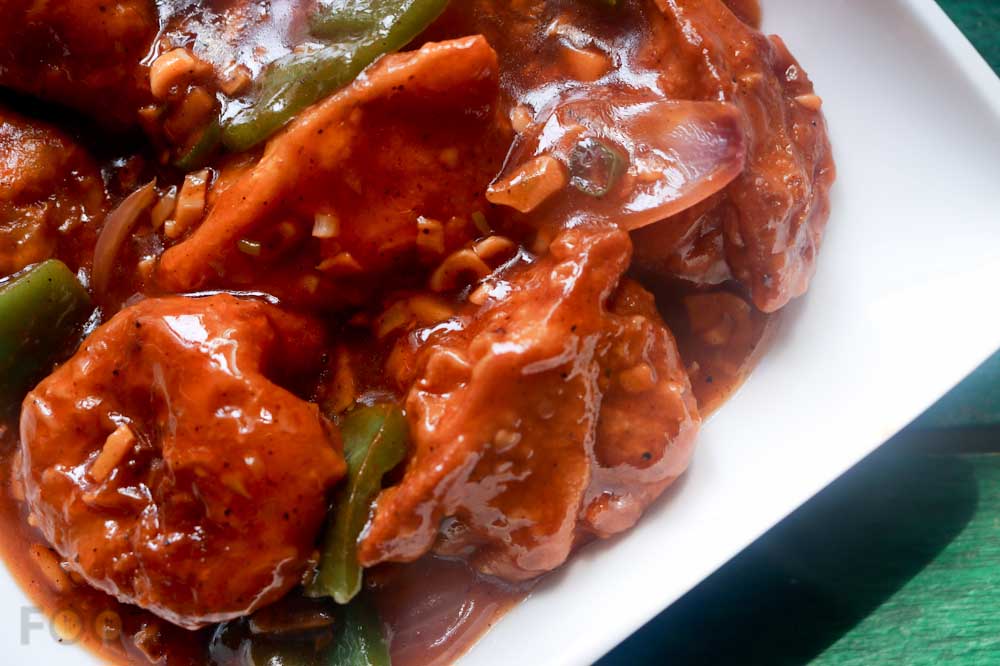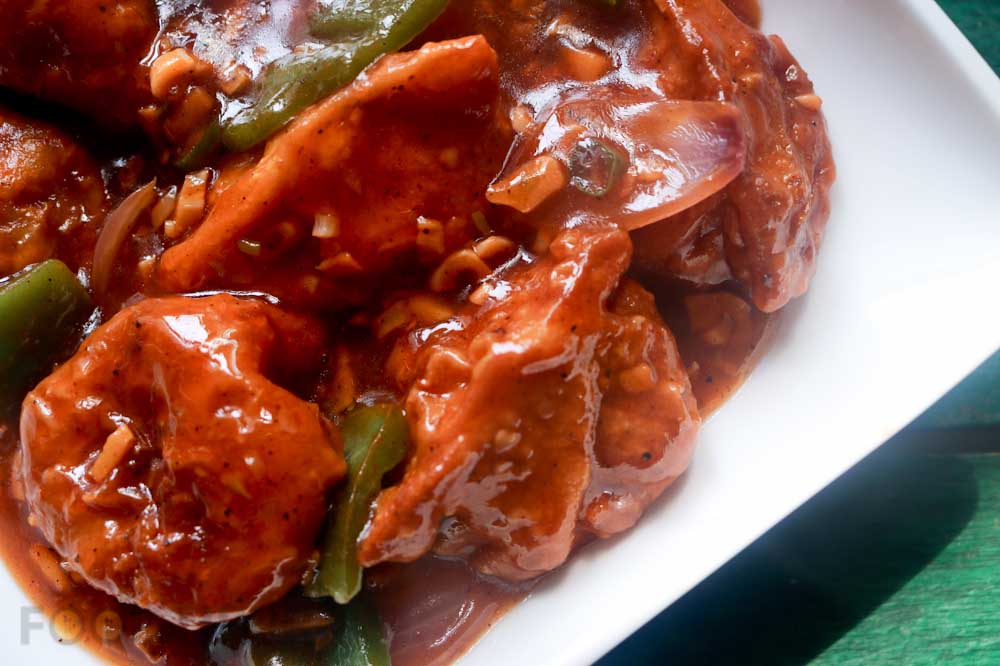 But You may hardly have heard of Chilli Chicken Momos. It's actually Chicken Momos prepared in Spicy gravy. Although it is an innovation, it's just fusing two delicious recipe together to make something new.
It's really amazing, don't take my word for it, just get all the ingredients mentioned below and watch the easy preparation video. And make it yourself.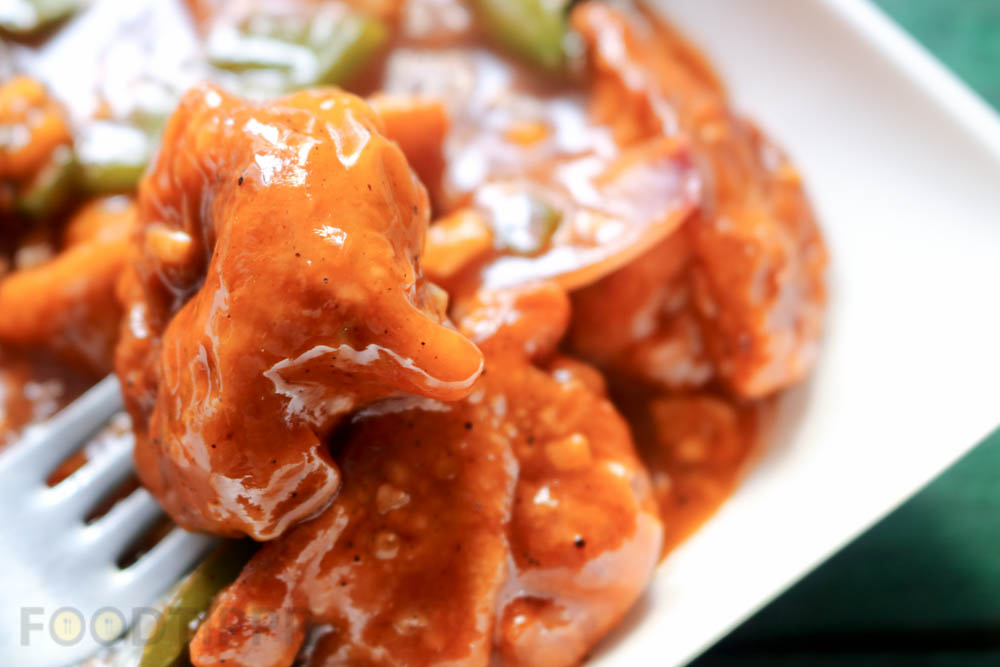 I am sure your family and friends are going to love this delicious recipe of Chilli Chicken Momos.
INGREDIENTS
Chicken Momos- 6
Vegetable Oil- to deep fry
Vegetable Oil- 1 tbsp
Ginger-Garlic Chopped- 2 tbsp
Onion- 1
Capsicum-1
Pepper Powder-1/2 teaspoon
Green Chili- 2
Soya Sauce- 2 teaspoon
Salt – to taste
Food Color- a pinch
Corn Flour- 2 teaspoon dissolved in 1 tbsp water
Water- 1/2 cup
Vinegar – 1 teaspoon
WATCH THE PREPARATION VIDEO