At Foodtippr, we have been promoting a home-cooking lifestyle for a long time. If you are a family of people who love to eat outside, we try to replicate restaurant recipes they love.
We have been avoiding preparing fried and deep-fried food for a long time, but our kids are now growing, and their food demands are getting wider, thanks to socializing with their friends and cousins.
Kids these days love foods like Fried Chicken, French Fries, Chicken Nuggets. Preparing all these things is both time-consuming and unhealthy.
Thankfully some solutions are in line with our objective, and the Air Fryer is one such solution to making fried food less unhealthy.
Watch the Vidoe
Air Fryers don't use a lot of oil, you spray two-three splashes of oil, and you are good to go. Plus, you control the hygiene.
Price and Availability of the Phillips Air Fryer
We finally settled in with buying the Air Fryer from Phillips, from a wide range of options. We got this Air Fryer from Amazon for Rs 8999/- Rs 1000, Less than its MRP.
The product was delivered to us just another day, thanks to the Prime subscription, which is great, by the way.
The product arrived in a big brown carton, which has the Phillips Air Fryer, with some protection to prevent the product.
Built Quality and Features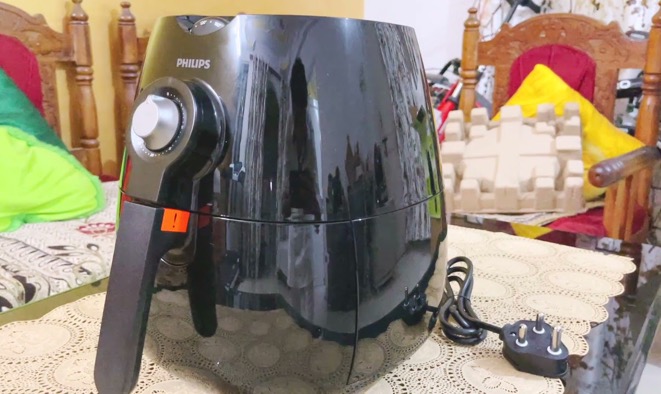 The air Fryer weighs 7.3KG, which is heavy if you plan to carry it around. But it would be a problem if you keep it in one place, the power cord is long enough.
The built quality of the Air Fryer is very nice. Looks and feels good when you touch it. Half part is the grill where the magic happens,
There's a dial outwards that sets the timer, and there's an inward dial to set the temperature, which is in degree celsius, in case you are wondering. And there's a vent at the back for air to pass in.
You can extend the cable at the bottom of the Air Fryer by pulling it out or pushing it in, depending on how much you need it.
The heating rod is right on the top, just like the ones you get in ovens. So, you can also bake things, We tried baking Batis, and they turned out awesome.
And now the grill part, which comes off easily, so that you can clean. And it is recommended to only clean this part by separating it from the Air Fryer. And use it only when it has dried completely.
And yes, it has a non-stick coating, so be extra careful while cleaning it.
Things You can Cook with it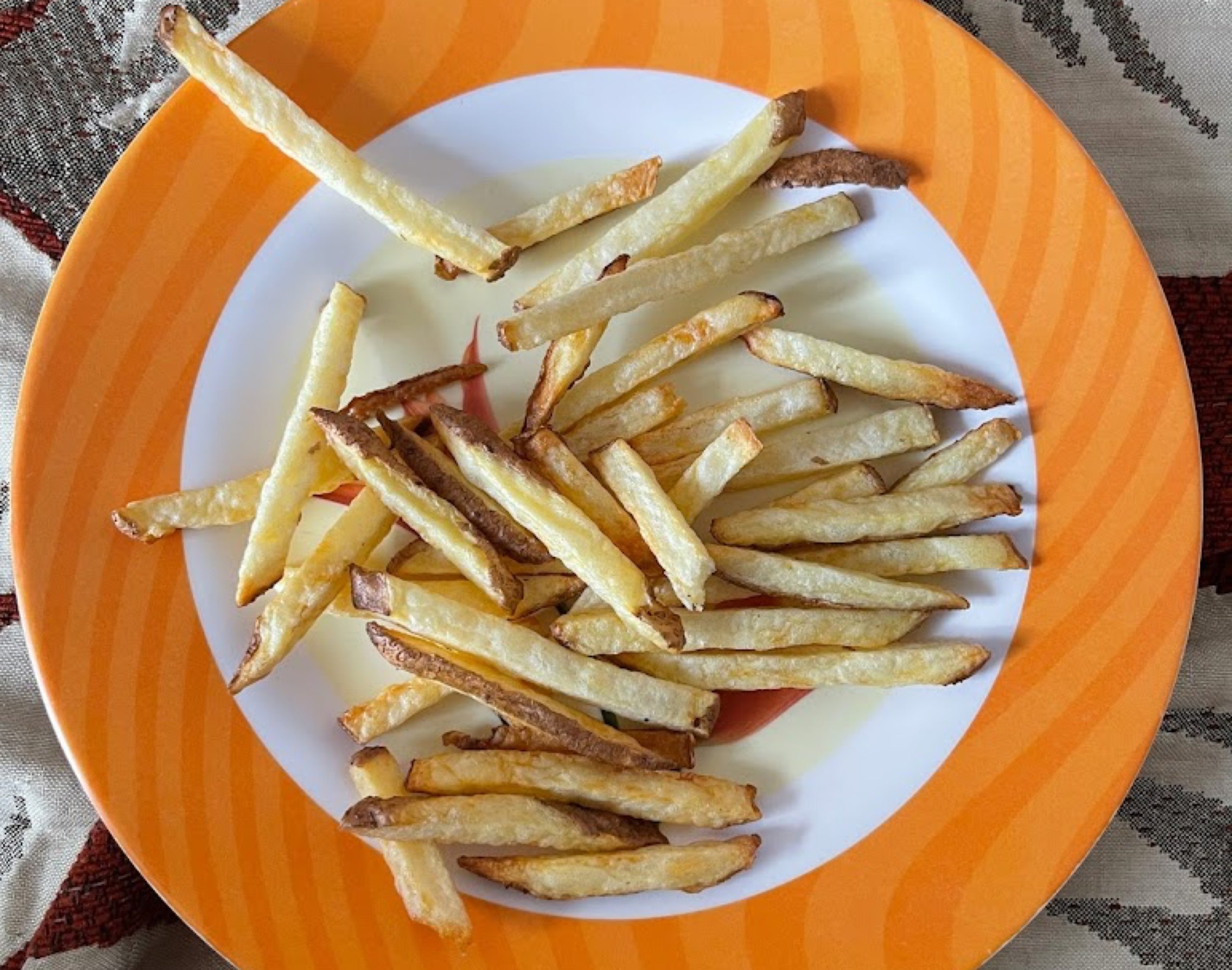 Now, talking about what things you can cook, we tried a lot of things like Samosa, Fries, Potatoes, Grilles Chicken, Chicken Nuggets, Bati,
The only thing we didn't like was the Samosa. When deep-fried in a kadhai, the same samosas were just like the ones you get in the bazaars, but the Air Fryer Samosa did not pass the test. It did not get approval from anyone.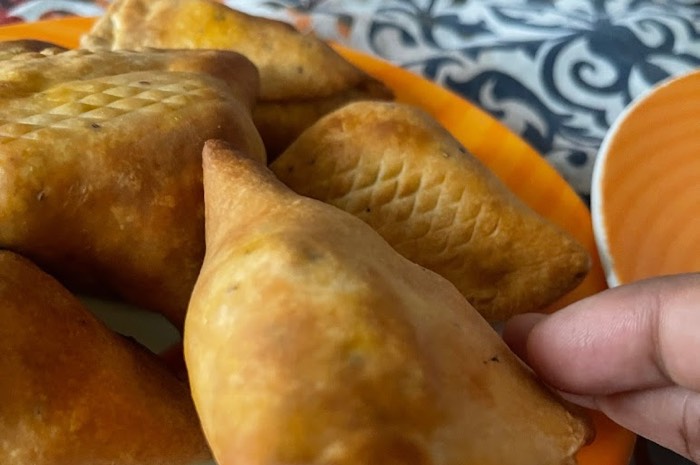 All other things were pretty much the same, like the once we eat out, and pretty easy to make, with so little hassle that deep-fried items are prepared.
Should You Buy it?
So, if you have kids, or adults, who love fried food, this is a game-changer, every food item can be prepared in 90% oil, which is a good thing, but I would still advise you to keep the fried food consumption in check, and try to balance your diet, and do a lot of workouts.
At Rs 9000. it offers a lot of value to life, you can prepare delicious food at your own time, with all the proper hygiene and quality of ingredients.
You'll find the best buy link at the end of this review. If you are buying, please use the link. You will be helping the blog, and if you don't want to buy it, it's fine; there are many other recipes available on the blog.