Check out how you can easily make Pani Puri at home. Pani Puri has got to be India's best fast food snack. Especially the northern and central part of India.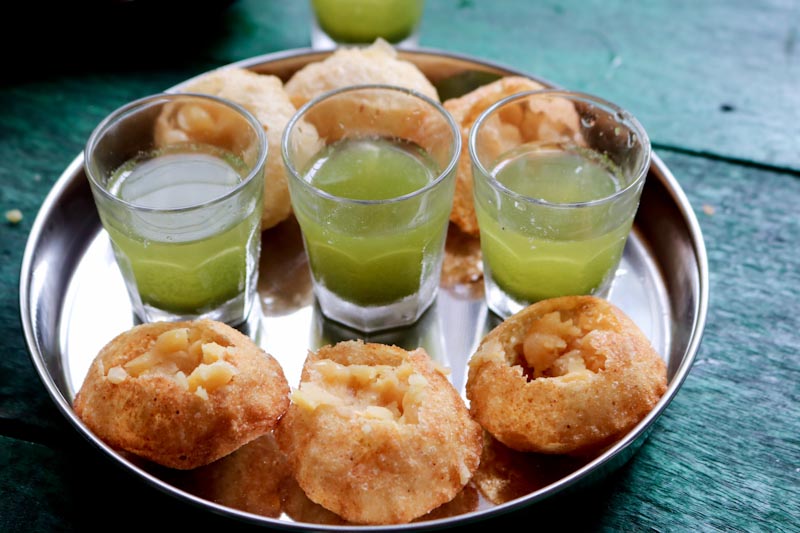 These small balls will with spicy water of different flavors are called by different names in different part of India.
In Delhi, it's called  Golgappa, in the western Uttar Pradesh, it is often called Bhalle or Padake. In Lucknow, it's 'Pani ke batashe', in Mumbai, it's Pani Puri and in West Bengal, it's Puchka.
So many different names for just one snack, it shows the love of Indians towards the Pani Puri.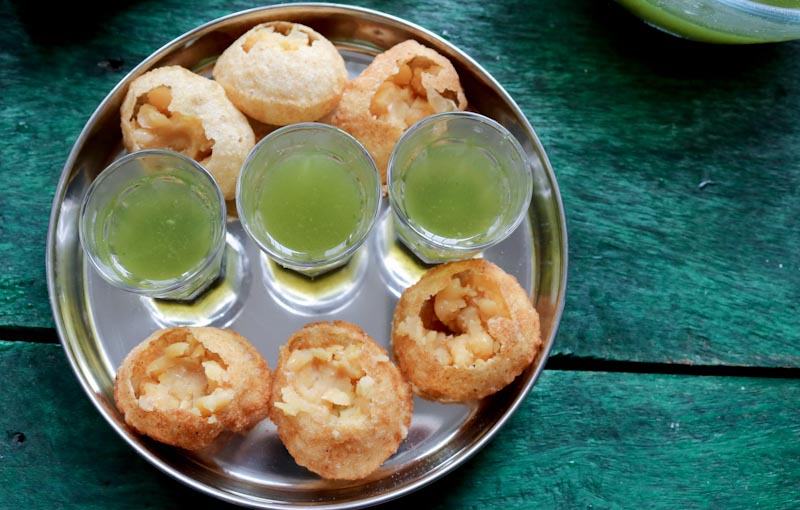 It is easily available in every city of India, and every street of a city. It's that popular. But, if you are a little hygiene conscious, you can prepare it at home with all you hygiene and have as much as you want, at the comfort of your home.
These are the ingredients you would require to make it at home. Watch our easy to understand video to learn how to prepare it.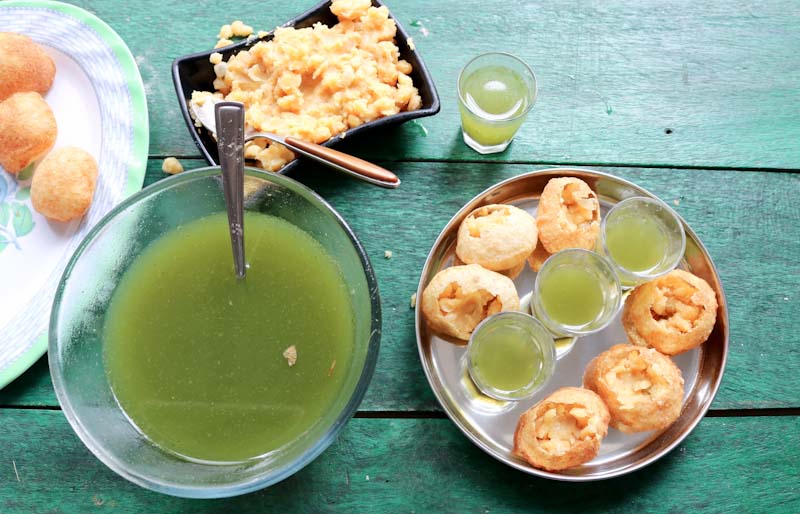 INGREDIENTS
ALL PURPOSE FLOUR – 1/2CUP
SUJI – 1/2CUP
COOKING SODA – A PINCH
WATER – FOR MAKING DOUGH
PUDINA – 1/4CUP
CORIANDER LEAVES – 1/4CUP
GINGER – 1/4INCH
GREEN CHILLLI – 3
CUMIN POWDER – 1/2TSP
BLACK SALT – 1/2TSP
SALT – A PINCH
WATER – 1/2CUP
POUR IN WATER 1 LITER
LEMON – 1
PANI PURI MASALA – 1TSP
Note: There are two ways to make the all purpose flour dough into small circular balls. 
Take small portion of the dough and roll t with a rolling pin, 
Roll a big chapati then use a circular object to cut small circular balls out of the big chapati.
WATCH THE PREPARATION VIDEO