Check out the recipe of delicious Suji Paneer Rolls which you can easily prepared at home without much effort. It makes a delicious breakfast as well as an appropriate Tiffin box item.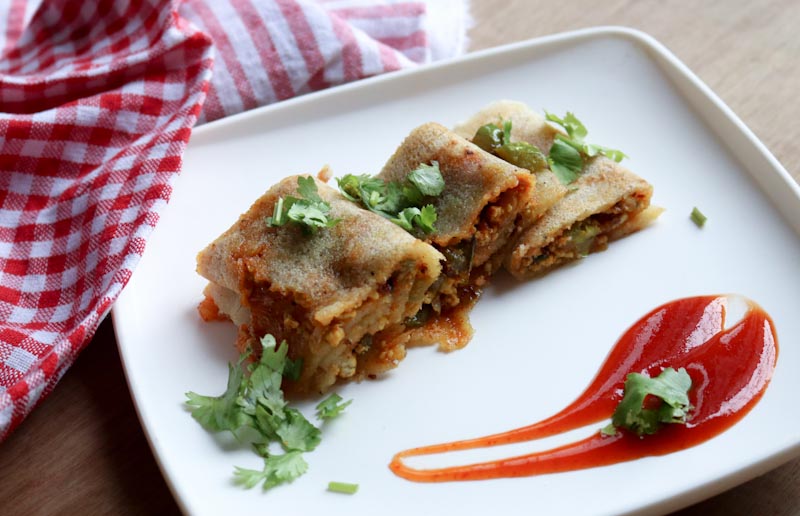 If you love paneer, there is so much you can do with it to enjoy it in every way possible. On the block we have shared quite a lot of recipes You can prepare with paneer. It's amazing that how different recipes can be made from one single ingredients and all of them are so different in taste and style.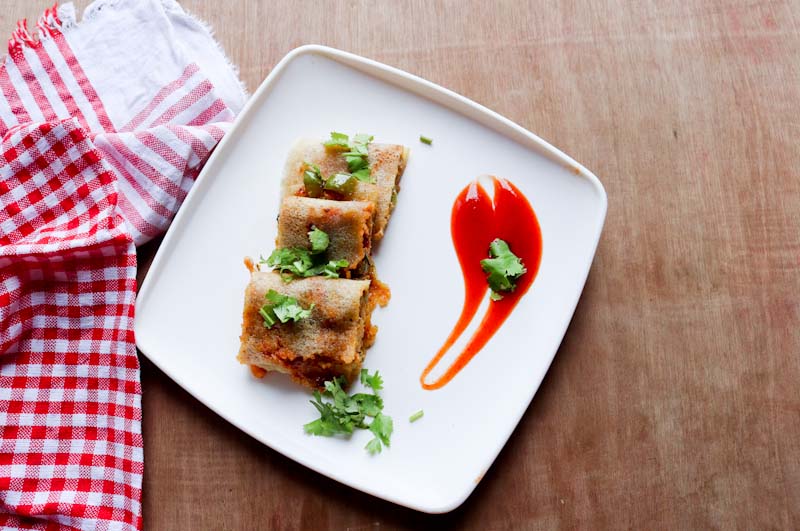 Suji Paneer rolls are quite healthy as well as full of energy, which makes it a great breakfast menu. But that does not stop you from having these delicious Suji Paneer rolls whenever you want.
Get all these ingredients mentioned below and watch our easy to learn recipe of the Suji Paneer rolls and prepare it in your own kitchen for your family or yourself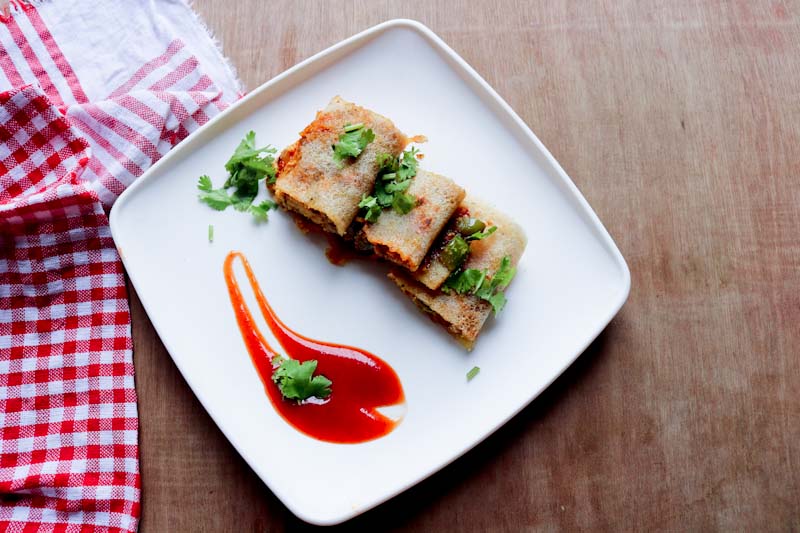 INGREDIENTS
SUJI – 1CUP
ALL PURPOSE FLOUR – 2TBSP
PEPPER POWDER – 1/2TSP
SALT- TO TASTE
CURD – 2TBSP
WATE R – TO MAKE BATTER
VEGETABLE OIL – 1TBSP
ONION – 1
CAPSICUM – 1
RED CHILLI POWDER – 1/4TSP
TURMERIC POWDER – 1/4TSP
SALT – TO TASTE
GARAM MASALA POWDER – 1/2TSP
PANEER – 200 GRAMS
GHEE – FOR COOKING
TOMATO SAUCE
PANEER FILLING
CORIANDER LEAVES
WATCH THE PREPARATION VIDEO