Check out this delicious recipe for the Cheese bread stuffed with delicious corns. It is perhaps the simplest recipe of a bread baked, that too without the need of an over.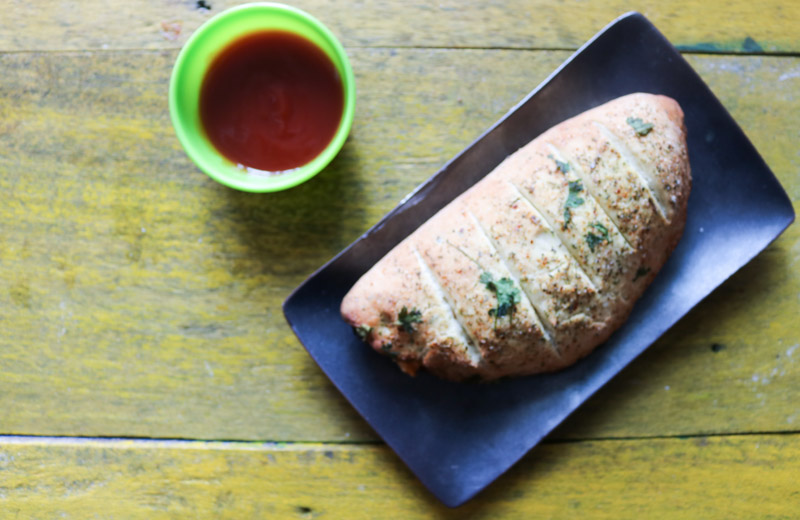 I've used a pressure cooker for baking this delicious Stuffed Cheese Bread. Follow my easy recipe and you too can enjoy this delicious stuffed bread at home without an oven.
Find the ingredients below and watch the preparation video. Enjoy!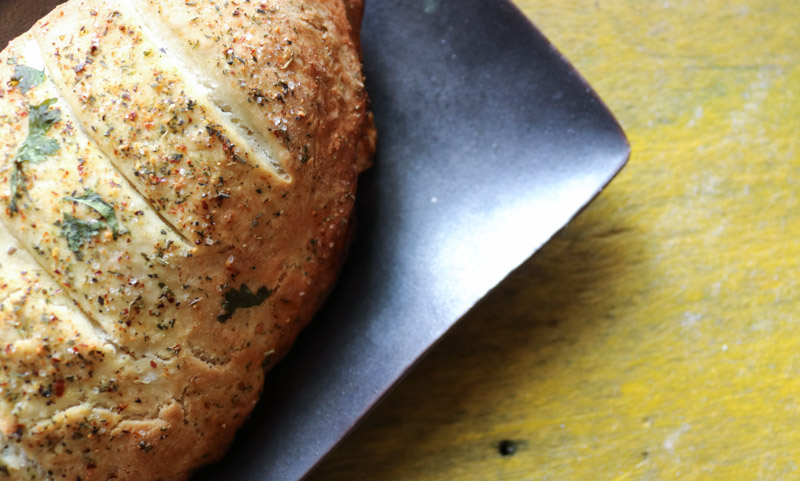 INGREDIENTS
ACTIVE DRY YEAST- 1.5 TEASPOON
SUGAR- 1 TEASPOON
LUKE-WARM WATER- 1/4 CUP
ALL PURPOSE FLOUR- 3 CUP
SUGAR- 1 TEASPOON
BAKING POWDER- 1 TEASPOON
ITALIAN SEASONING- 1 TEASPOON
OREGANO HERBS- 1/2 TEASPOON
SALT-1/2 TEASPOON
VEGETABLE OIL- 1 TBSP
WATER- TO KNEAD DOUGH
PIZZA SAUCE- 1 TBSP
PASTA DRESSING- 1 TBSP
SWEET CORN- 2 TBSP
ITALIAN SEASONING- 1/2 TEASPOON
OREGANO HERBS-1/2 TEASPOON
MOZZARELLA CHEESE GRATED- 1/4 CUP
CORIANDER LEAVES- FOR SPRINKLE
GHEE/BUTTER- FOR BRUSHING ON TOP
ITALIAN SEASONING- FOR SPRINKLE
CORIANDER LEAVES-FOR SPRINKLE
BAKE IN A COOKER FOR 15 MINUTES
WATCH THE PREPARATION VIDEO