All the Chili mushroom lovers out there, here is a treat for you, you can prepare restaurant style Chilli mushrooms at home by following our easy and simple recipe.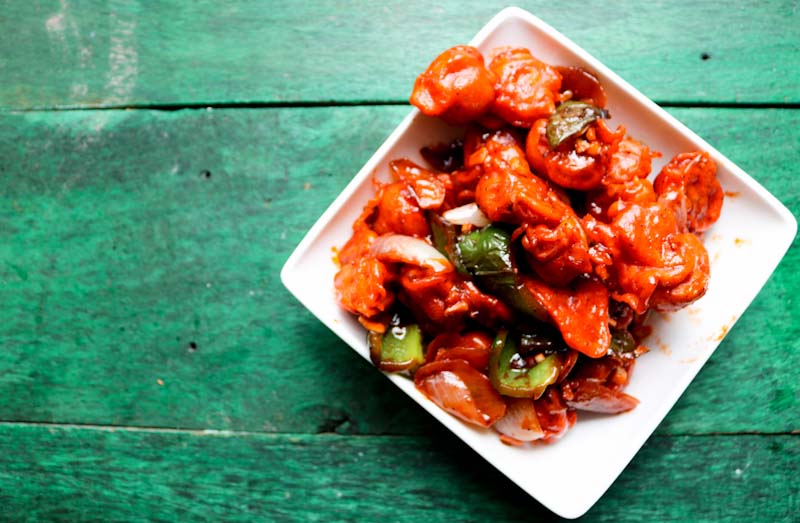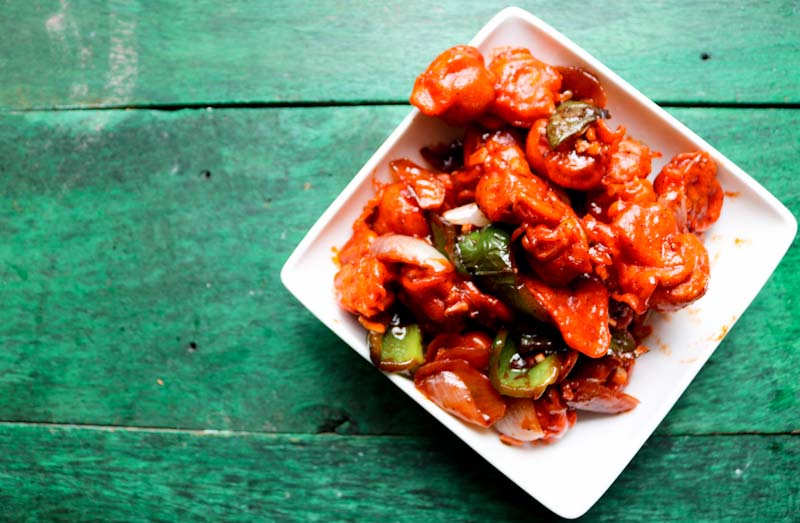 Personally, in real life, I do not come across a lot of people who love Chili mushrooms, in fact I was the only one in my household who loved it, but slowly as I started preparing more Mushroom recipes for the blog, everyone in the home started loving it. The love has grown so much that we often fight over the last bite of any Mushroom recipes that I prepare.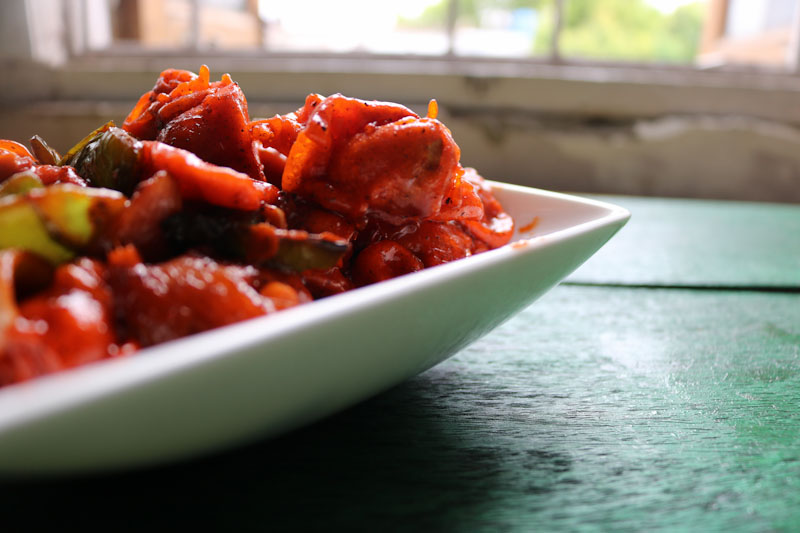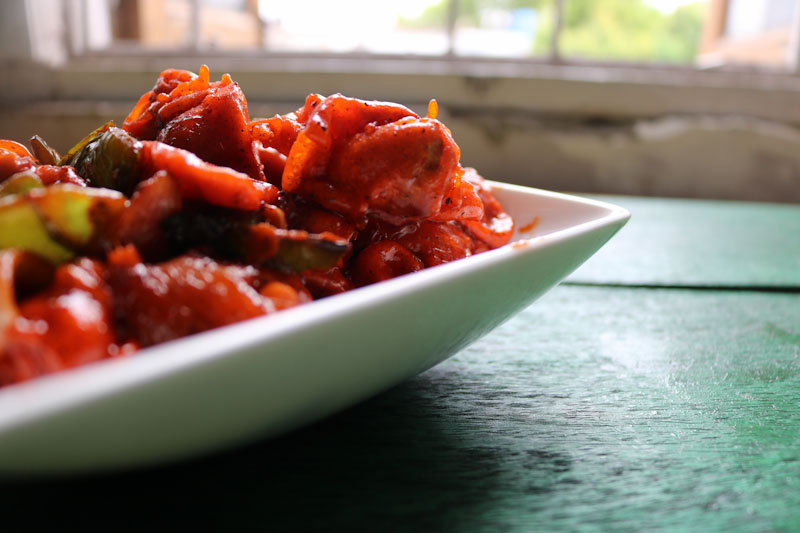 I am sharing this recipe of Chilli mushrooms, after preparing it a dozen Times for the family, so I have perfected to some extent and uncomfortable sharing it with all you guys. If you follow it closely, you might end up preparing the perfect Chilli mushrooms of your life. I can bet on that.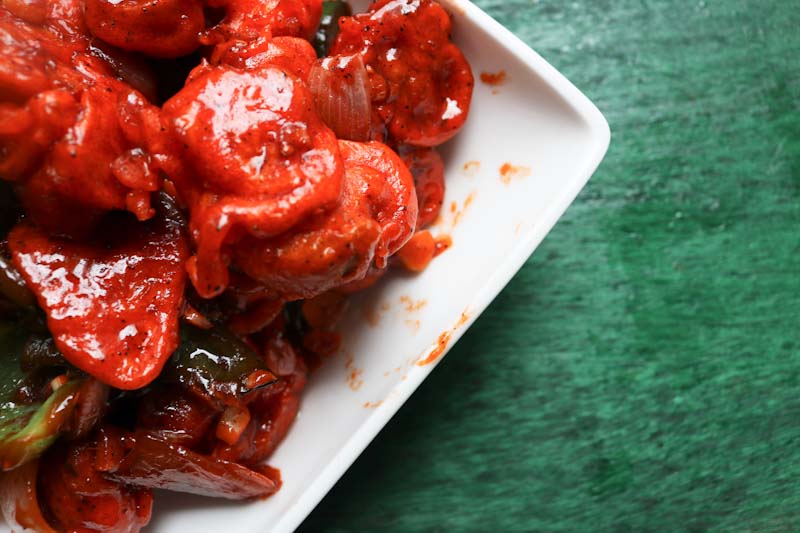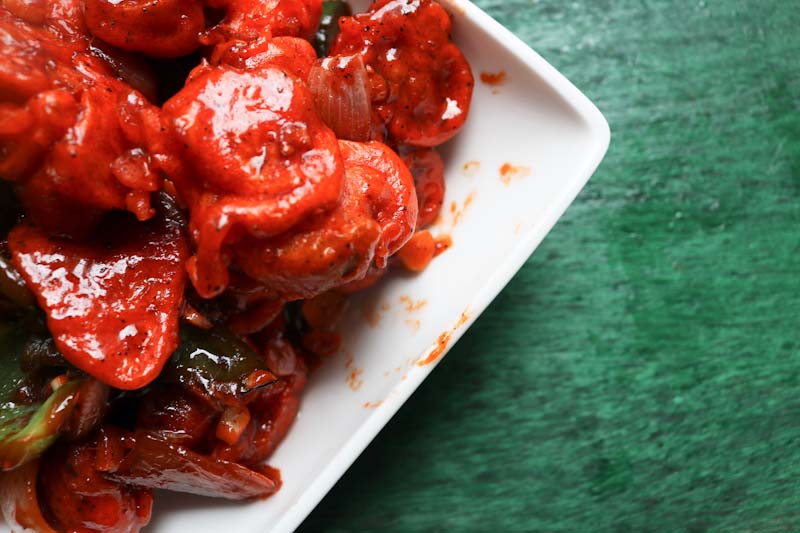 So, find all the ingredients mentioned below and get ready to prepare the best Chilli mushrooms for yourself and your family.
INGREDIENTS
MUSHROOM- 200 GRAM
WATER- 3 CUP
SALT- 1 TEASPOON
ALL PURPOSE FLOUR- 1/4 CUP
CORN FLOUR- 1/2 CUP
PEPPER POWDER- 1/2 TEASPOON
SALT- TO TASTE
FOOD COLOR (RED)- A PINCH
CHOPPED GARLIC- 1 TSP
VEGETABLE OIL- 1 TBSP
DICED ONION- 1 MEDIUM SIZE
CAPSICUM- 1
CHOPPED GARLIC- 1 TBSP
CHOPPED GINGER-1/2 INCH OF A PIECE
PEPPER POWDER- 1/2 TEASPOON
SOY SAUCE- 2 TEASPOON
RED FOOD COLOR- A SMALL PINCH
WATER- 2 TBSP
SALT – TO TASTE
1 TEASPOON CORNFLOUR DISSOLVED IN 1 TBSP WATER
VINEGAR- 2 TEASPOON
WATCH THE PREPARATION VIDEO