Presenting the recipe of Ghujhiya or Pharah as it is called. Don't mistake it with the Meethi Gujhiya, which is a popular sweet prepared during the festivals like Holi and Diwali.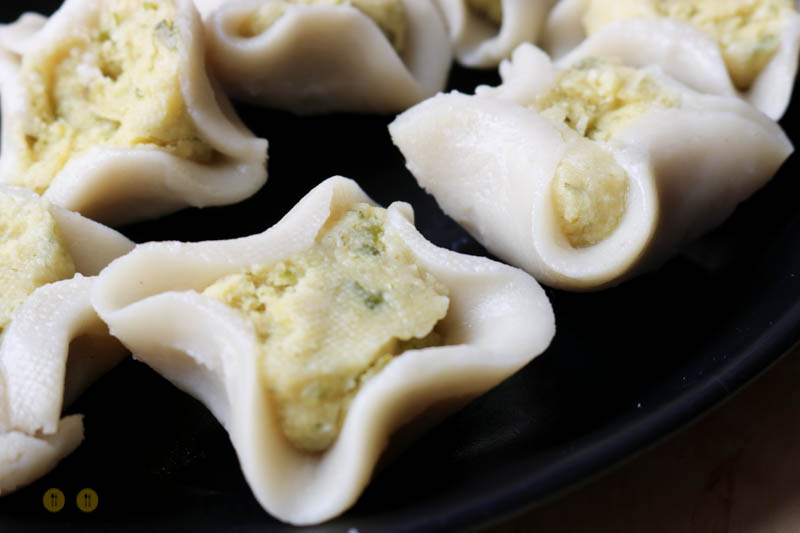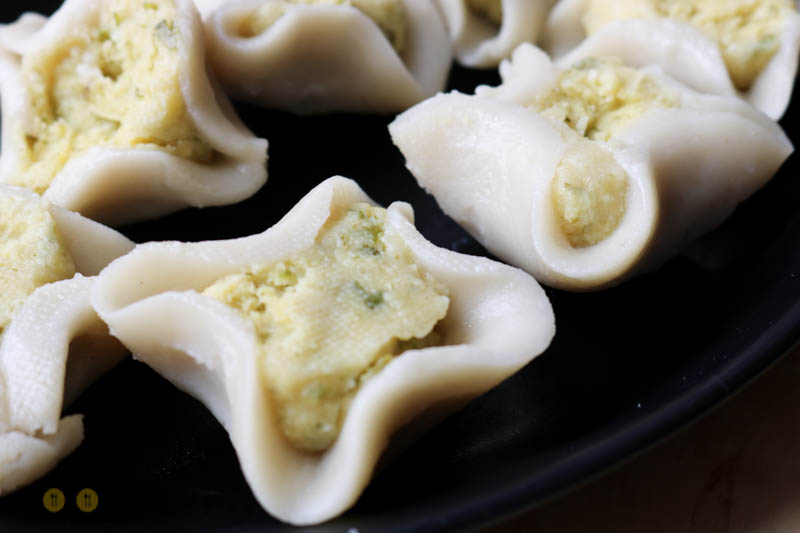 To differentiate, we could call it nankeen Gujhiya, or Pharah.
Pharah (or Namkeen Gujhiya) is made of chana daal, rice flour, and dhuli daal, soaked for a few hours prior to grinding it and is then steam cooked for a few minutes. It's just that simple.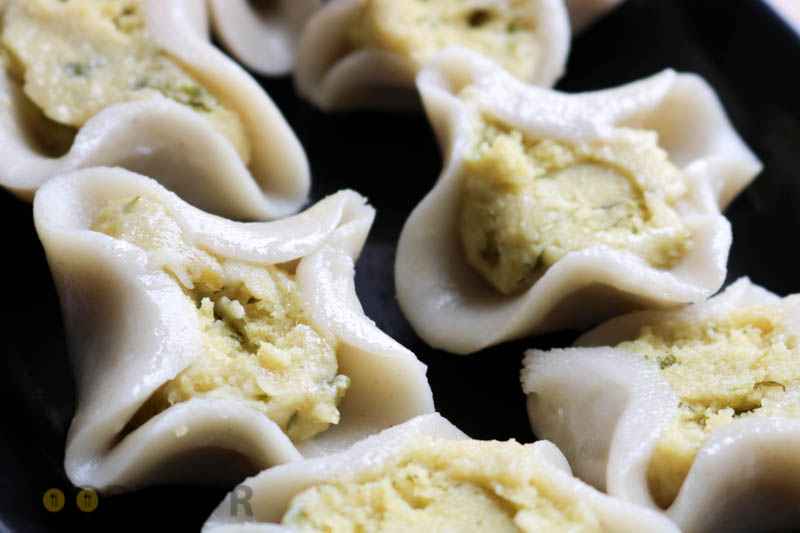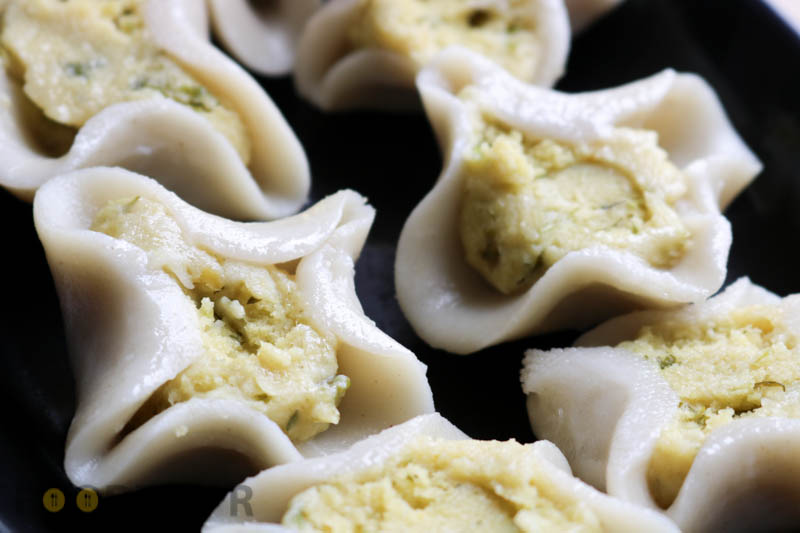 Plus since it's steam cooked and no oil is used, it's healthy as well, you get a good amount of Carbs too, so this makes it a wonderful breakfast because morning is the time you need maximum energy.
So with this Gujhiya recipe, you now have got a healthy breakfast recipe which is delicious as well.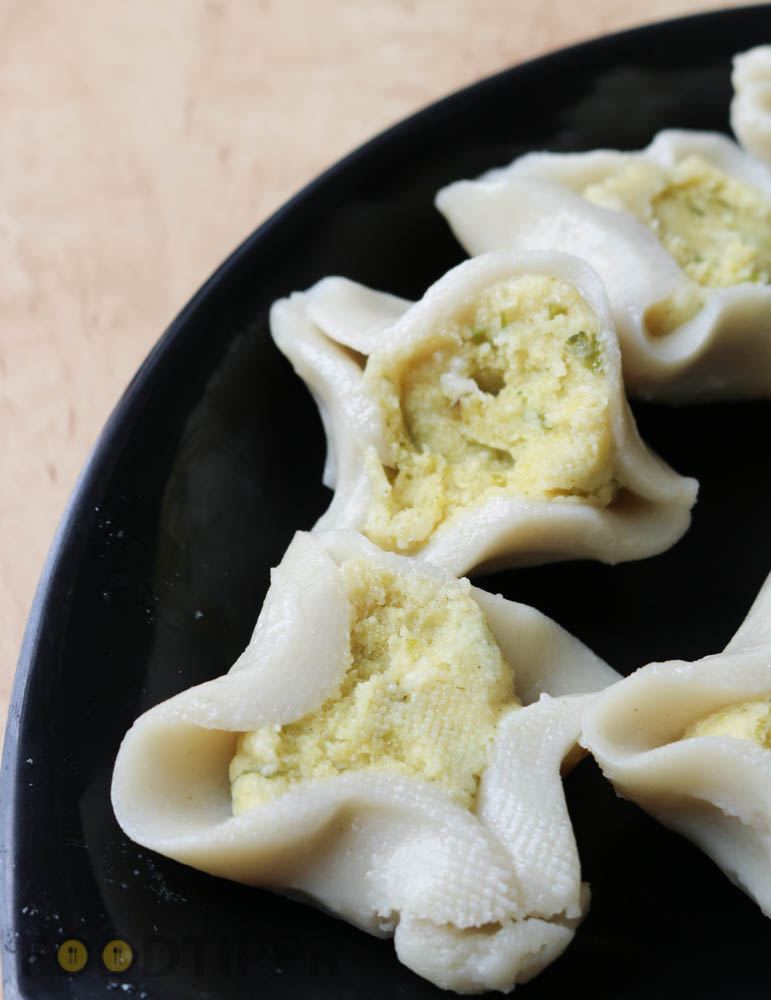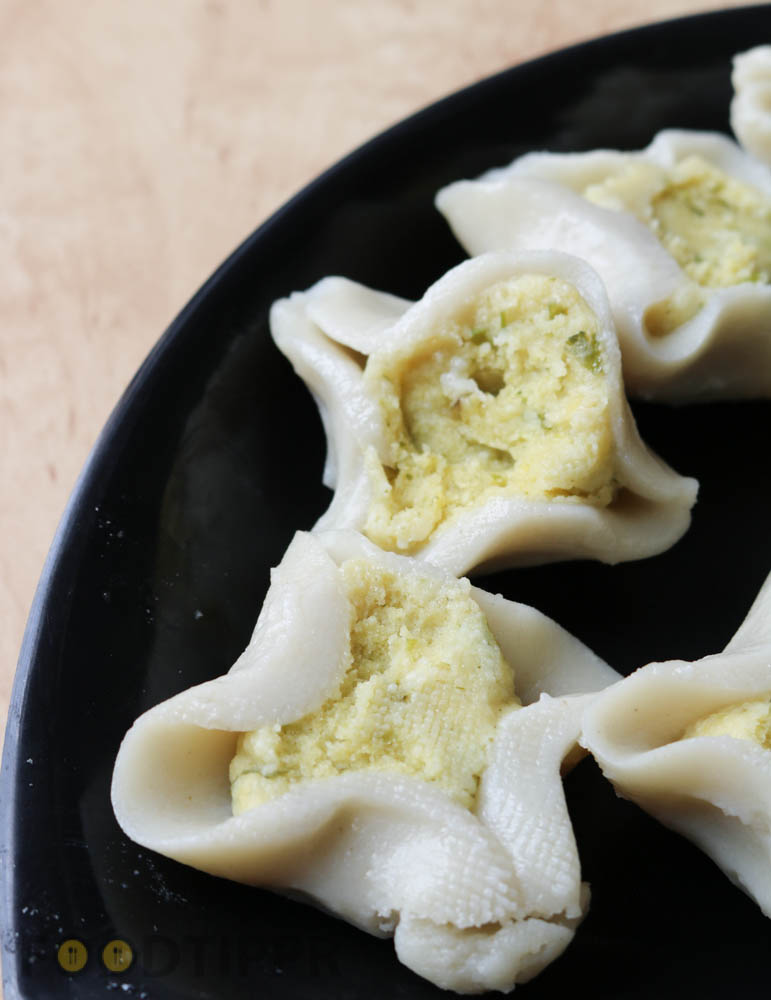 Ingredients
SOAKED CHANA DAL- 2 CUP
SOAKED DHULI URAD DAL- 1 CUP
RICE FLOUR- 2 CUP
SALT- 1/2 TEASPOON
WARM WATER- TO KNEAD THE DOUGH
CORIANDER LEAVES- 1/2 BUNCH
GREEN CHILI- 10-12
GARLIC- 10-12
CORIANDER LEAVES CHOPPED- 1/2 CUP
Watch the Video
Phara Recipe (Nakeen Gujhiya) Steam...