Check out the recipe of Malai Kofta in Red Gravy.
I've already posted the recipe of Malai Kofta in White Gravy a few days ago. So, providing you with variety, because, variety is the spice of life, isn't it?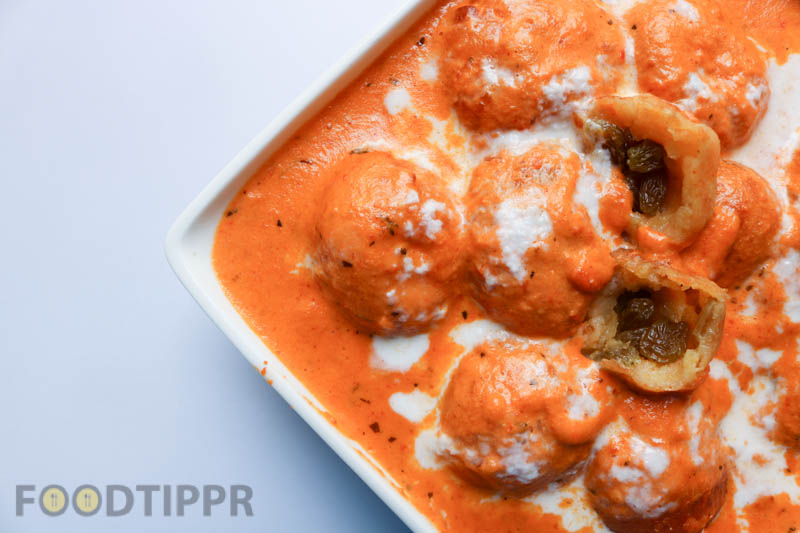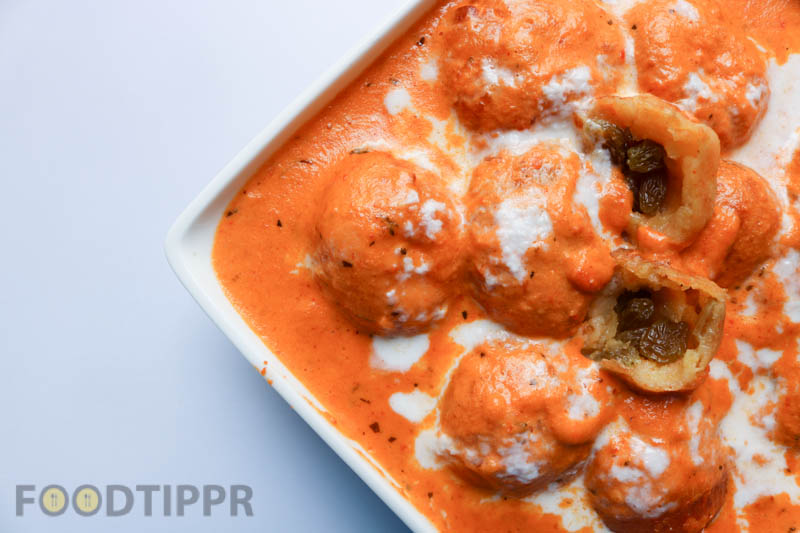 Anyway, the Malai Kofta is one of the most common Indian Cuisines you will find in a North Indian Restaurants.
At some places, the Malai Kofta with white gravy is available and at some places, it's the one with red gravy. So, we got you covered in case you want to enjoy the either of them at the comfort of your home.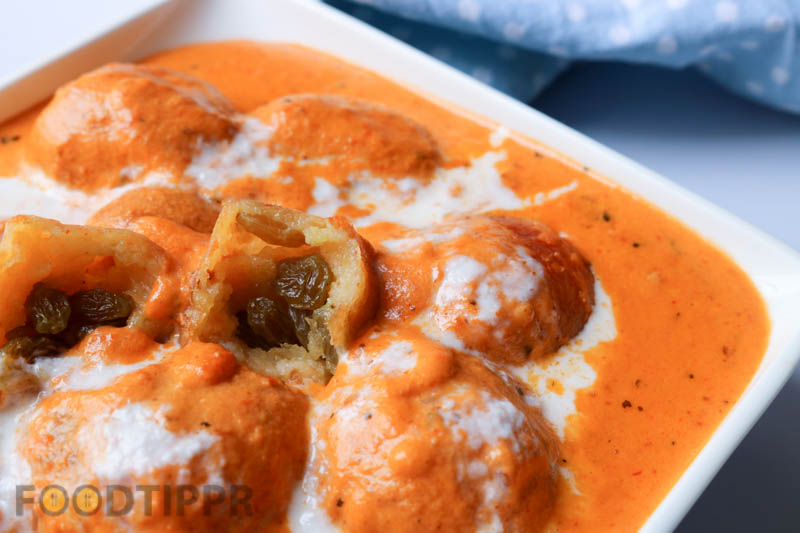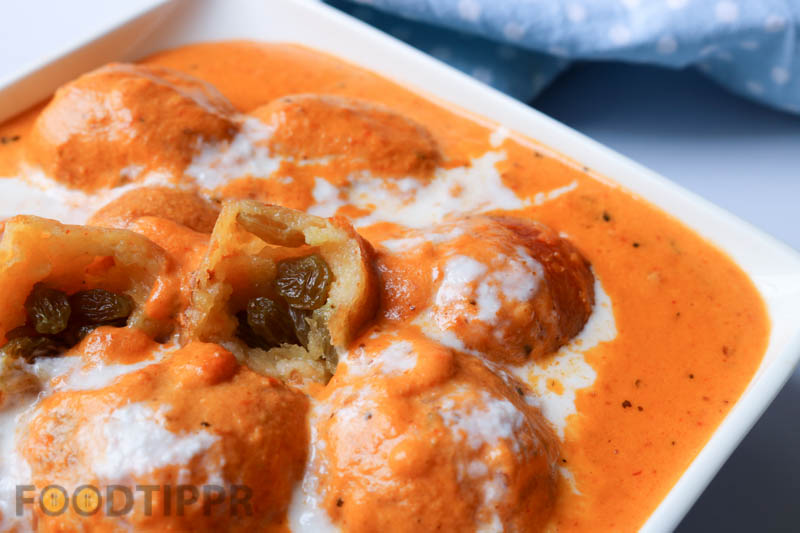 Make this for special occasions, because the special occasions require something special.  What else to cook than a satisfying delicious meal?
Find the ingredients below and get them ready, set aside half an hour to cook it. Watch the video preparation for learning how to make the Malai Kofta in your own kitchen.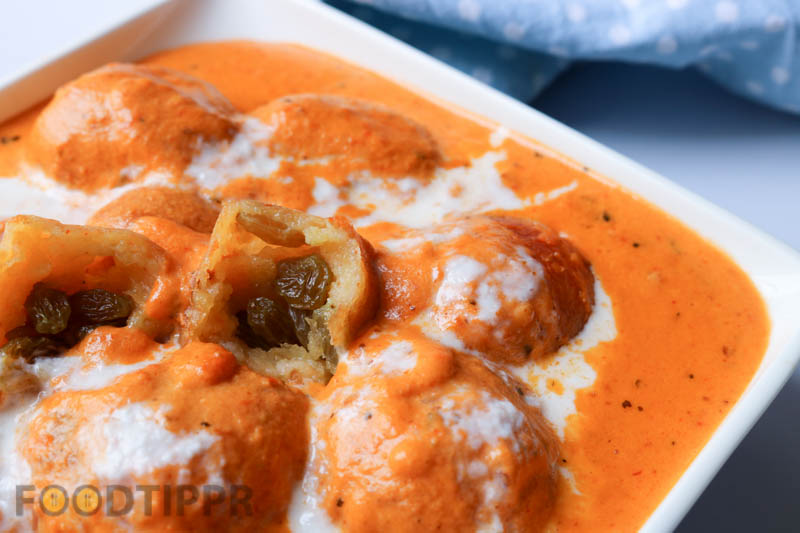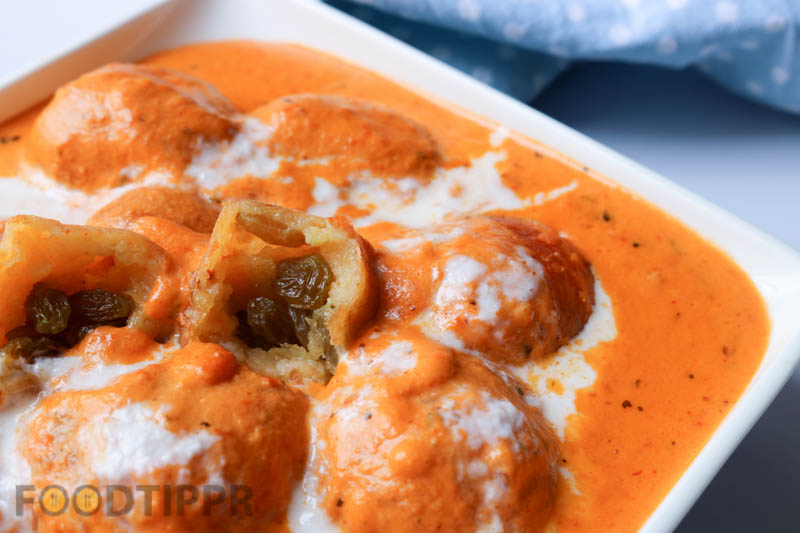 Preparation Time: 10 Minutes
Cooking Time: 20 Minutes
Serves: 4
Ingredients
POTATO – (BOILED PEELED MASHED)- 1 CUP
GRATED PANEER- 1 CUP
RED CHILI POWDER- 1/2 TEASPOON
CUMIN POWDER-1/2 TEASPOON
SALT-1/2 TEASPOON
CORN FLOUR- 1 TBSP
RAISIN- 3 TBSP
CORN FLOUR- 1/2 CUP (FOR COATING)
VEGETABLE OIL- FOR DEEP FRYING
FOR GRAVY
VEGETABLE OIL- 2 TBSP
ONION CHOPPED- 2
GREEN CHILI-2
GARLIC-4-5 CLOVES
GINGER-1/2 INCH PIECE
CASHEW NUTS- 10-12
ALMONDS- 7-8
TOMATO CHOPPED- 3
COOKING IT ALL UP
BUTTER- 3 TBSP
GROUND PASTE-
RED CHILI POWDER- 1 TEASPOON
TURMERIC POWDER-1/4 TEASPOON
CUMIN POWDER-1/4 TEASPOON
SALT- TO TASTE
FENUGREEK LEAVES- 1 TEASPOON
GARAM MASALA POWDER-1/2 TEASPOON
WATER- 60 ML
CREAM- 1/2 CUP
Watch the Video