Check out this amazingly delicious Egg Frankie, it is also called Egg Roll at some places. Whatever is the name, this delicious thing is perfect for a quick munch.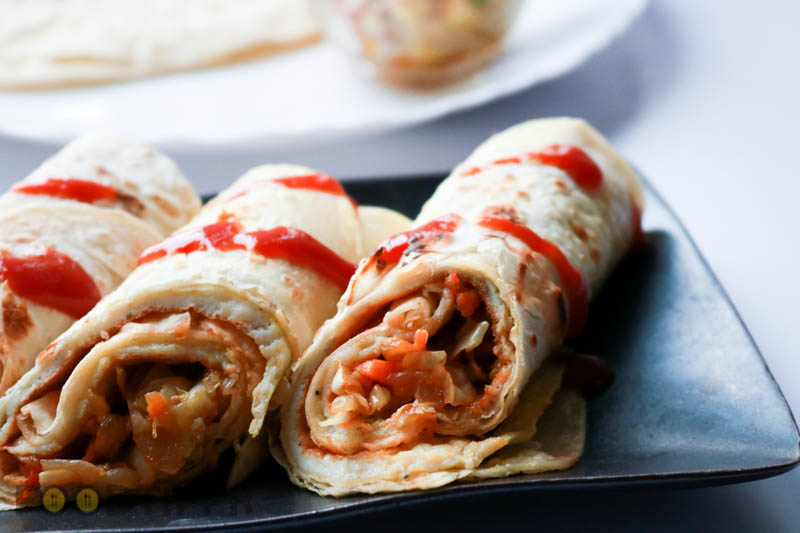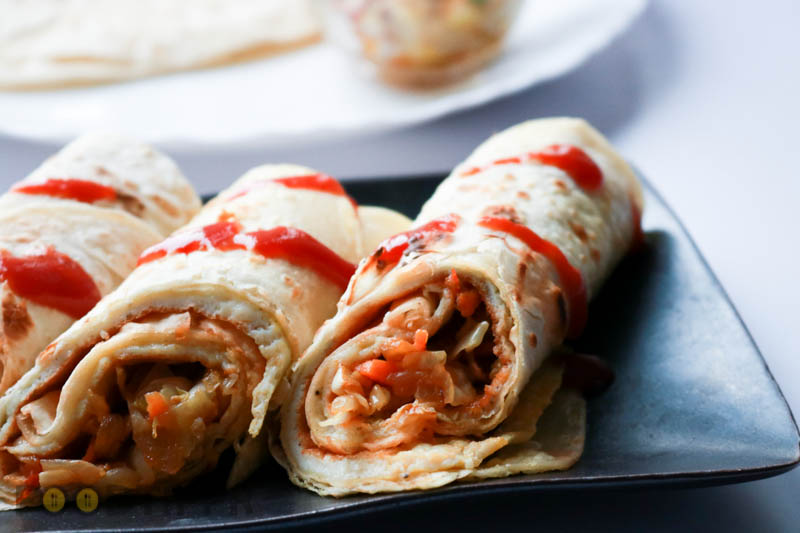 You can easily prepare it under 10 minutes. The preparation is easy, you can add or remove some of the ingredients as per your liking, but the end process is going to remain the same.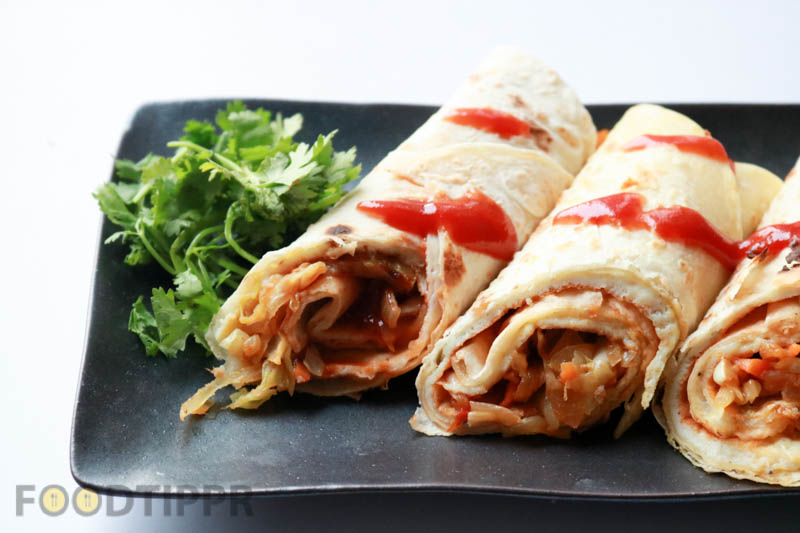 Preparation Time: 5 Minutes
Cooking Time: 5 Minutes
Serves: 3
Features: Contains Eggs, Spicy, Ideal for Quick Munch
Ingredients
ALL PURPOSE FLOUR- 1 CUP
VEGETABLE OIL- 2 TBSP
GARLIC, CHOPPED- 1 TEASPOON
GINGER, CHOPPED-1/2 TEASPOON
GREEN CHILI- 2 CHOPPED
ONION- 1 SLICED
CABBAGE, SLICED- 1/2 CUP
CARROT, SLICED- 1/4 CUP
TOMATO, SLICED- 1
RED CHILI POWDER-1/4 TEASPOON
TURMERIC POWDER-1/4 TEASPOON
GARAM MASALA POWDER- 1/2 TEASPOON
SALT-TO TASTE
EGG- 3
PEPPER POWDER- 1/4 TEASPOON
SALT- TO TASTE
TOMATO SAUCE- 2 TBSP
Watch the Video
Also, We have a lot of recipes for you guys on the Channel. More than 100 recipes. So We've got you covered for pretty much for the entire year.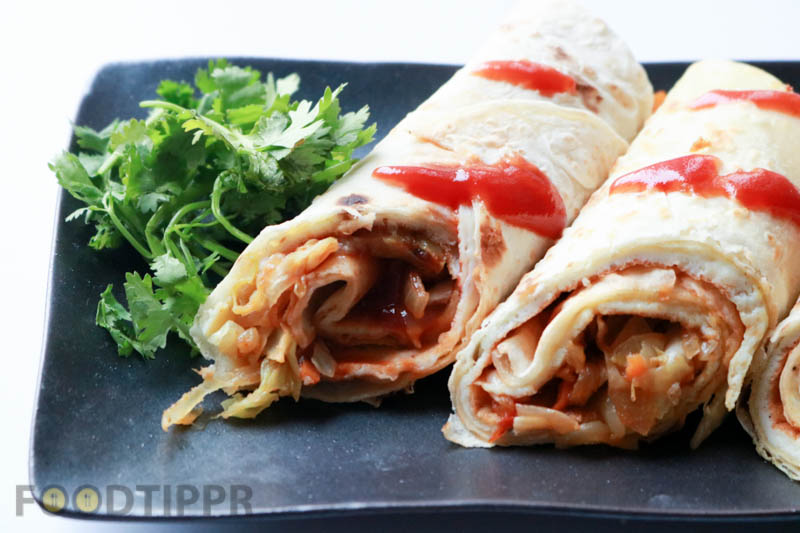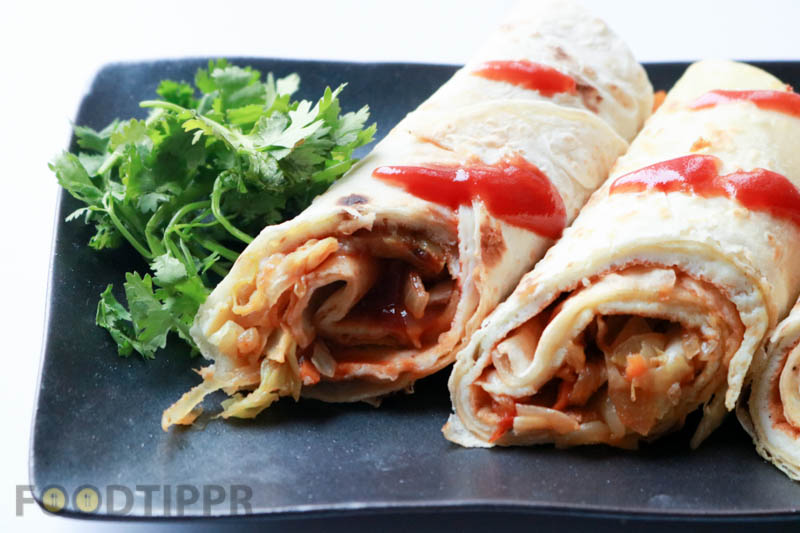 Make sure you subscribe to the Foodtippr Channel for the upcoming videos, We've got plenty of amazing videos lined up for you guys, and hope you will love it.
Follow us on Instagram for Behind the Scenes scoops and on Facebook to get the written recipes as well.
We post the written version of all our recipes on our website Foodtippr.com, so make sure you check that out as well.