Check out this amazingly delicious recipe of Paneer Samosa.
Samosa is one snack no one has ever said no to, even the most health conscious people can't say No to it.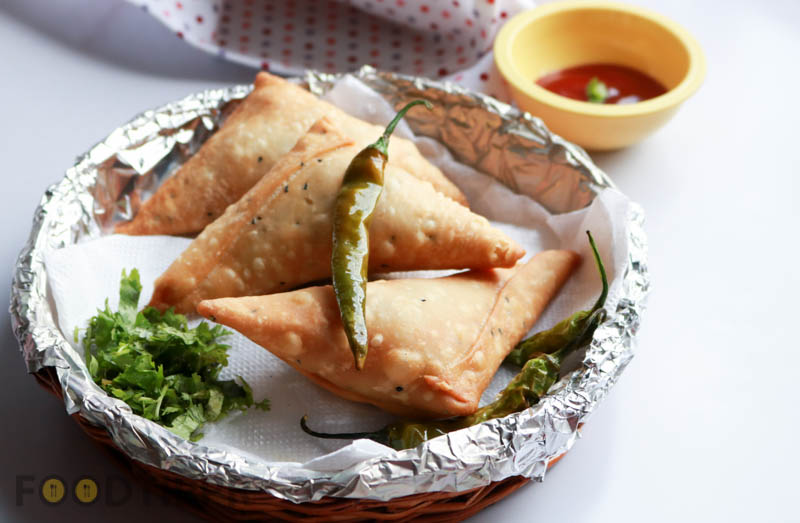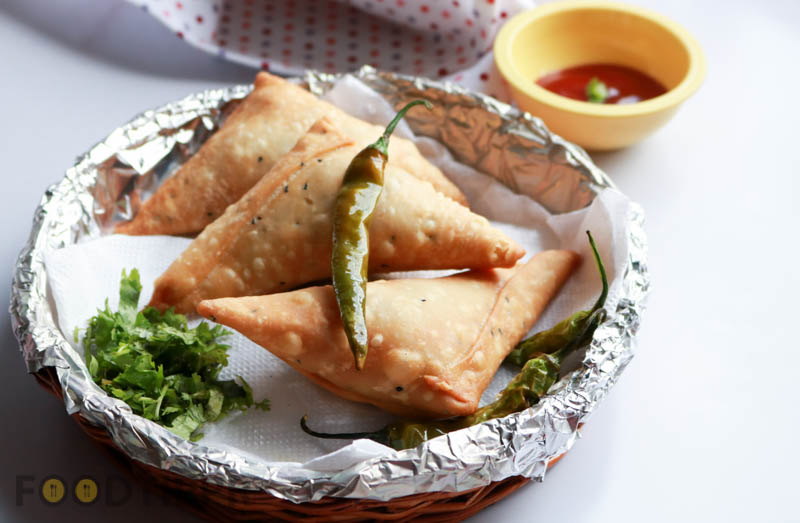 The Samosa is usually of Potato, but we like to experiment with different kinds of fillings, and presenting the Paneer Samosa to you.
Believe it or not, it's the most delicious thing you will have in a long time. The preparation of the Paneer Samosa is quite easy.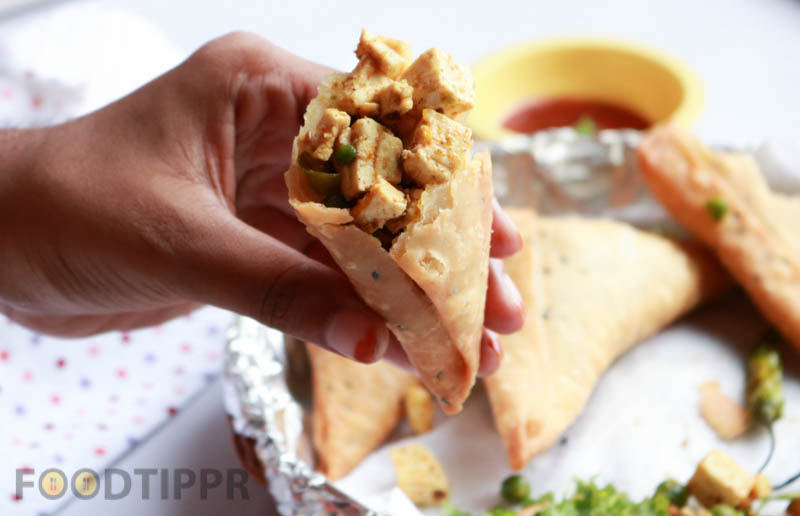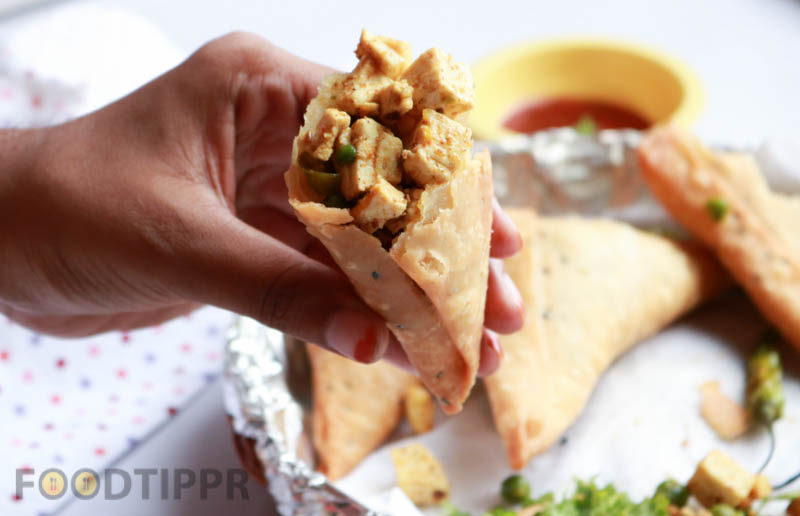 Preparation Time: 15 Minutes
Cooking time: 15-20 minutes
Serves: 4×2
Ingredients
INGREDIENTS FOR DOUGH
ALL PURPOSE FLOUR- 1.5 CUP
NIGELLA SEEDS- 1/2 TEASPOON
VEGETABLE OIL-2 TBSP
SALT-1/2 TEASPOON
INGREDIENTS FOR FILLING
VEGETABLE OIL- 1 TBSP
CUMIN SEEDS- 1 TEASPOON
GINGER-1 TEASPOON CHOPPED
GARLIC -1 TEASPOON CHOPPED
GREEN CHILI- 2 CHOPPED
TURMERIC POWDER-1/2 TEASPOON
GREEN PEAS-1/2 CUP
PANEER SMALL CUBES- 1/2 CUP
PANEER- MEDIUM CUBES- 1 CUP
RED CHILI POWDER- 1/2 TEASPOON
CUMIN POWDER- 1/2 TEASPOON
GARAM MASALA POWDER-1/2 TEASPOON
DRY MANGO POWDER-1/4 TEASPOON
SALT- TO TASTE
VEGETABLE OIL – FOR DEEP FRYING
WATER- TO STICK THE DOUGH
And our quick and simple video makes it easier to follow and prepare it in your own kitchen, check out the video.
Watch the Video
And if you crave for more, we have more mouthwatering recipes on our channel, Just take a look, you are set for the entire year.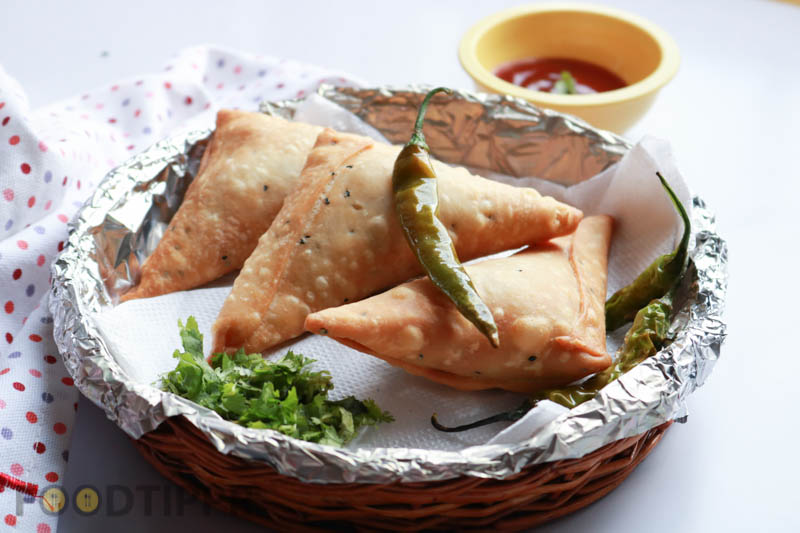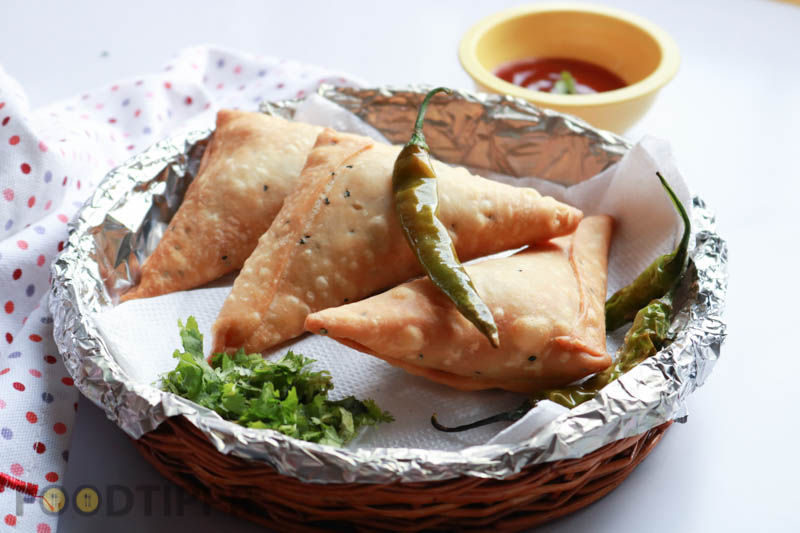 We have more amazing videos lined up for our Subscribers, so make sure you Subscribe to our channel, the videos are uploaded every day.