Check out how you can make delicious Veg Pulao at home using the Mushrooms.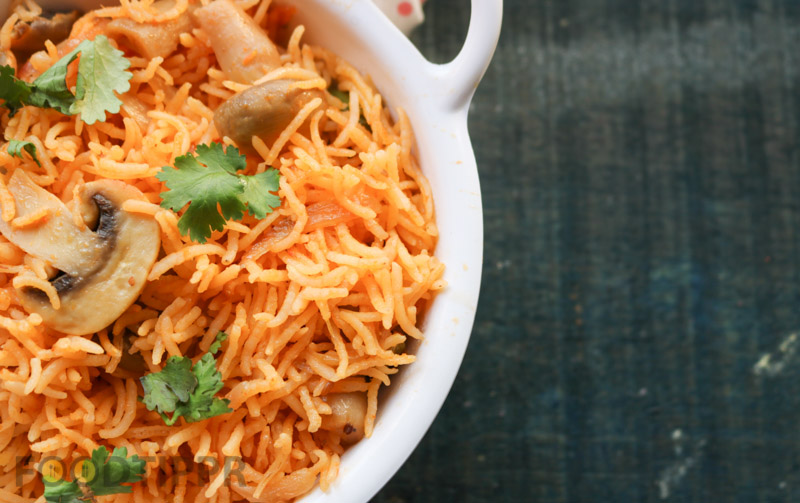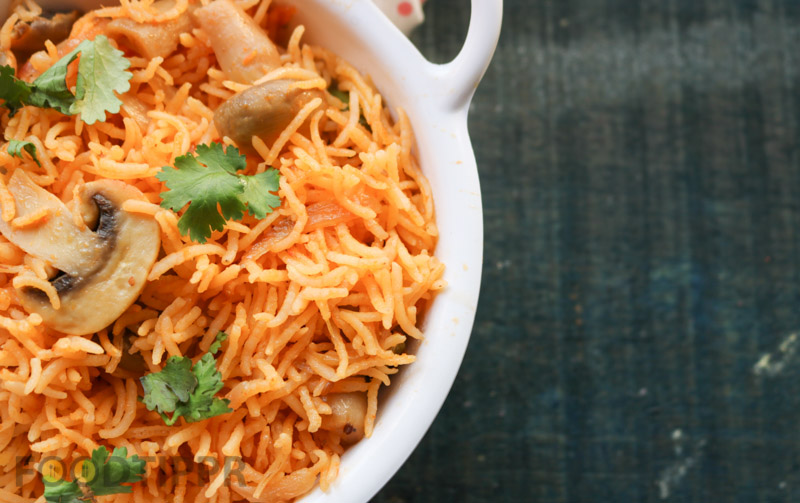 Mushrooms have a really unique taste, and not a lot of people like it. So, if you are one of those you like it. Then you are unique. :p
Find the Ingredients below and watch the preparation video. We have more on our channel.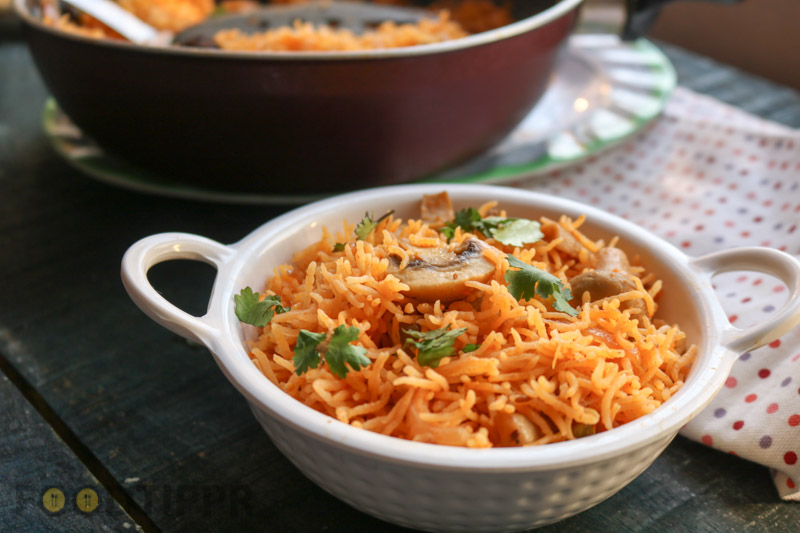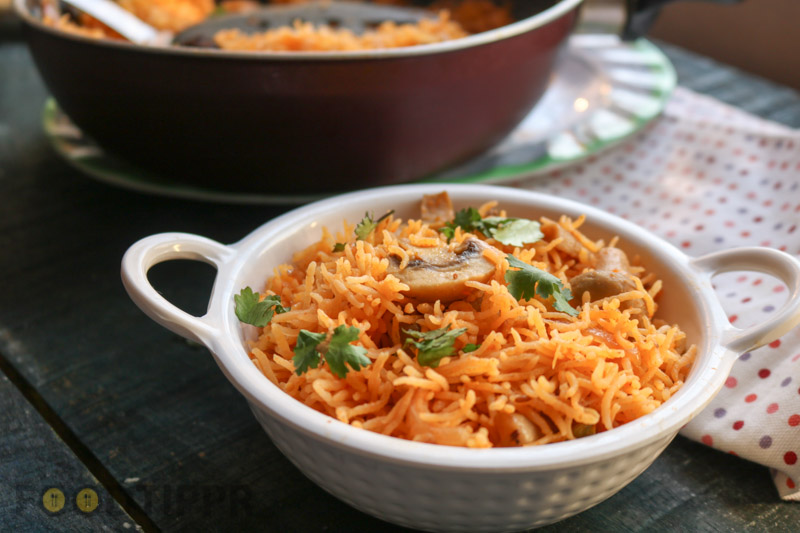 INGREDIENTS
VEGETABLE OIL- 3 TBSP
CUMIN SEEDS- 1 TEASPOON
CLOVES- 2
CARDAMOM GREEN- 2
BLACK PEPPER- 8-10
CARDAMOM BROWN- 1
CINNAMON STICK- 1/4 INCH OF A PIECE
ONION SLICED- 1
GREEN CHILI SLIT- 3
MUSHROOM SLICED- 200 GRAM
GINGER-1/2 INCH PIECE
GARLIC- 5-6 CLOVES
TOMATO-2
TURMERIC POWDER-1/4 TEASPOON
RED CHILI POWDER-1 TEASPOON
GARAM MASALA POWDER-1 TEASPOON
BASMATI RICE SOAKED – 2 CUP
LEMON JUICE- 2 TBSP
WATER- 3 CUP
SALT- TO TASTE
WATCH PREPARATION VIDEO