Here is the recipe of Tomato Rice, the awesomeness of tangy flavor blended into the leftover Rice from today's lunch or yesterday's dinner.
There are very few recipes that make use of the leftover food to remix into something as delicious as the Tomato Rice.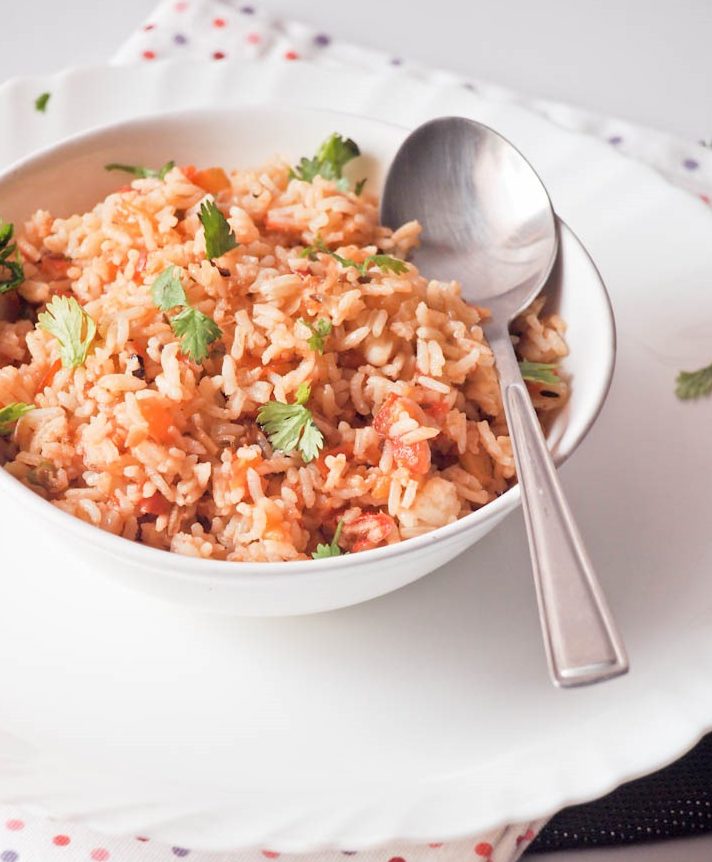 We shared the recipe of Jeera Rice a few days ago, and If you still haven't tried it, I would recommend you do that as soon as you get a chance.
About the Tomato Rice, you know have a great recipe to turn your leftover rice into something delicious.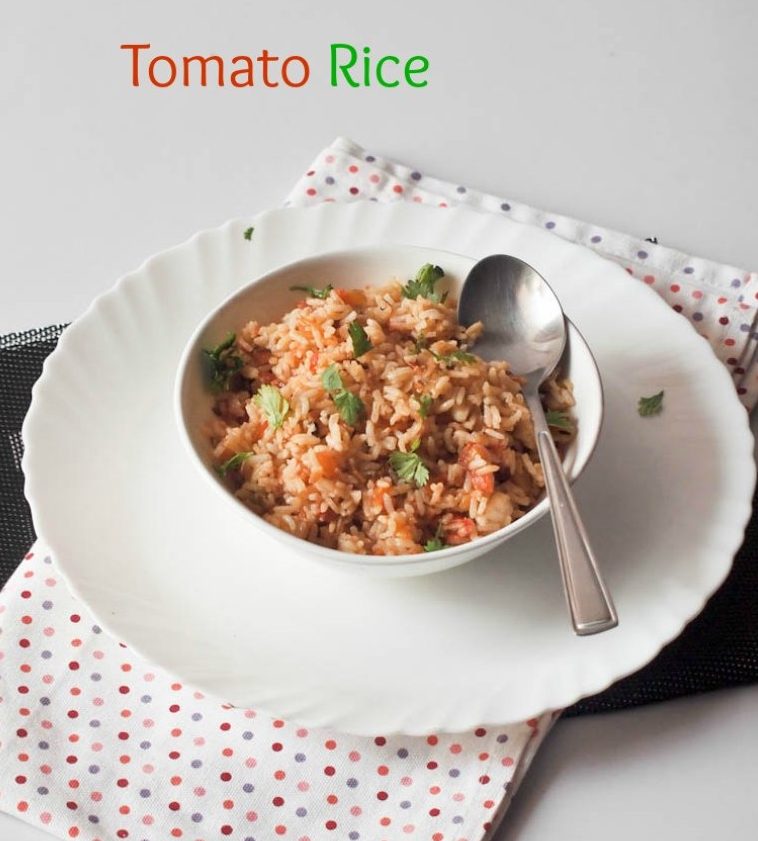 Thanks to the tangy taste of the Tomatoes, you don't need any type of Curry to have it.
Follow the steps mentioned below to prepare this at home, I am sure you are going to love
Preparation Time: 15 Minutes.
Serves: 2
Difficulty: Medium
Cuisine: Indian
Ingredients
2 cup Leftover rice
1 tbsp Vegetable oil
1 teaspoon Cumin seeds
1 Tomato, chopped
1 Onion, chopped
1 Green chili, chopped
as per taste Salt
1 teaspoon Ghee
for garnish Coriander leaves
Steps

Keep all the ingredients ready for tomato rice. Heat the wok/kadai with vegetable oil.
Temper with cumin seeds, then add onion and green chili.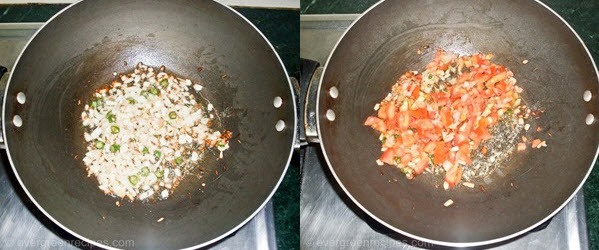 Fry it till the onions are translucent. Add chopped tomato and salt. Cook it on a low flame till the tomato is mushy.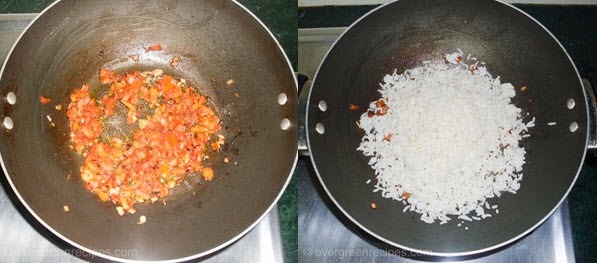 Add leftover rice and mix it well.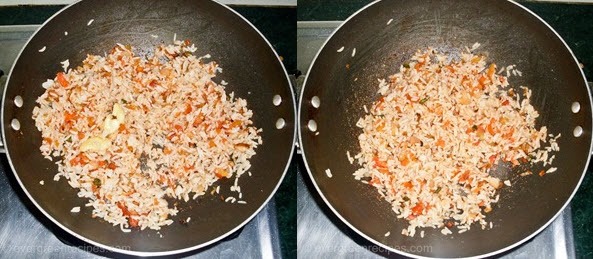 Add ghee and chopped coriander leaves, mix it well. Delicious tomato rice is ready to serve, Serve hot