Presenting the recipe of the delicious Kaju Katli, one of the most requested recipes on Foodtippr.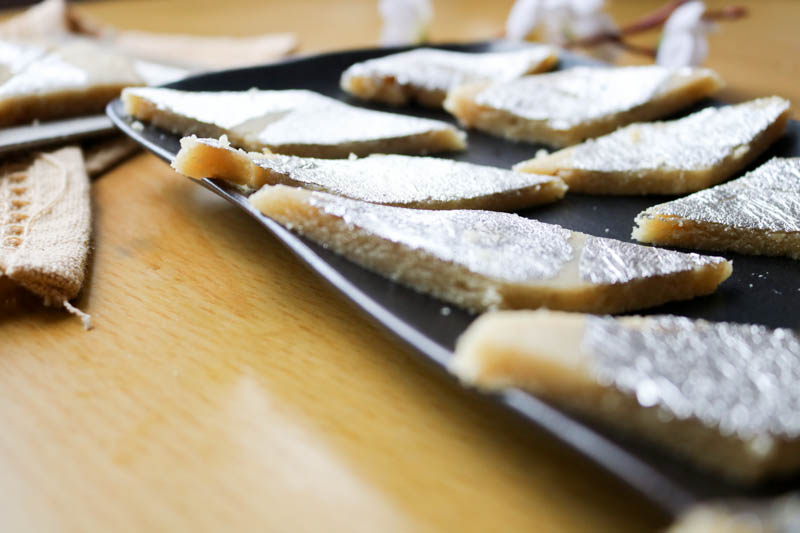 Kaju Katli is one of the popular sweets in India, it's on the premium side and one rarely gets's to see it during the festivals, which is the time when we see the exchange of sweets among friends and family.
It has a unique taste and comes from the Kaju (Cashew) itself.
You will be amazed to see how minimal the ingredients are, making it one of the easiest recipes of all time.
Our step by step video process will make it look as if anyone can pull this off beautifully in their own kitchen.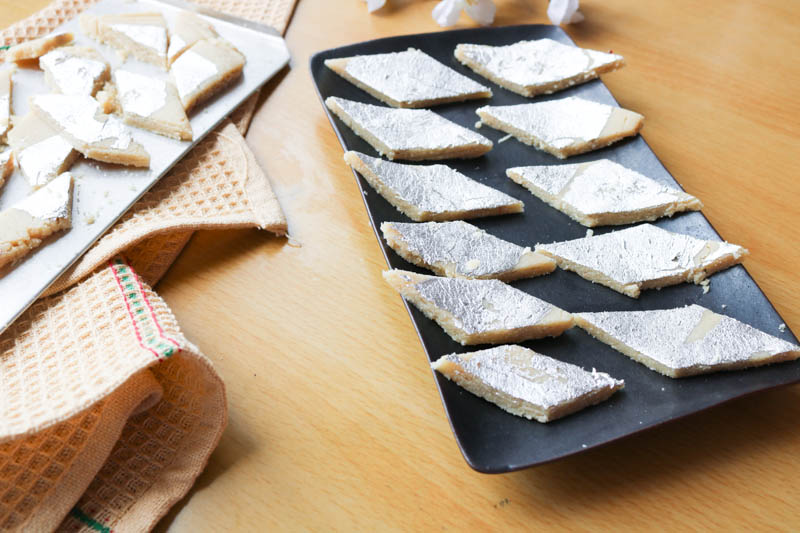 Ingredients
CASHEW NUTS- 400 GRAM
WATER-1/2 CUP
SUGAR-1 CUP
SAFFRON- FEW STRANDS
GHEE – 1TSP
SILVER LEAVES- 3-4
Watch the Video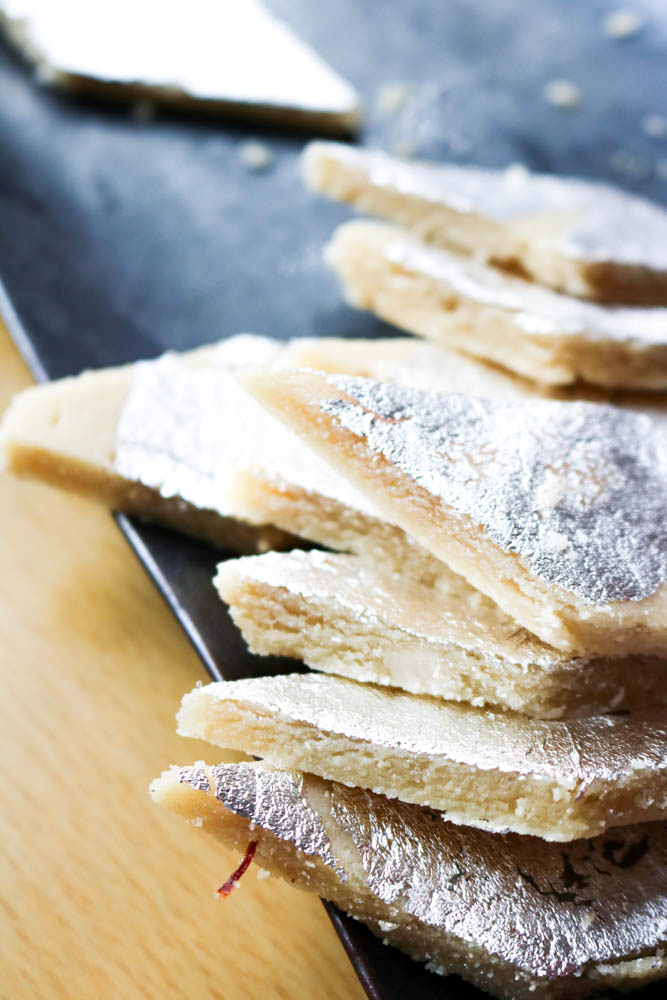 Enjoy, the recipes! Happy Cooking