Check out the recipe of Homemade Naan. Now you can enjoy Foodtippr's delicious Curry recipes with Homemade naan.
The Naan experience is something which you only get when you visit a nice restaurant. Where you order your favorite curry and along with it, you order naan, and some generous souls, who are not calories conscious, ask for Butter Naan, which is Naan drenched in a spoonful of butter.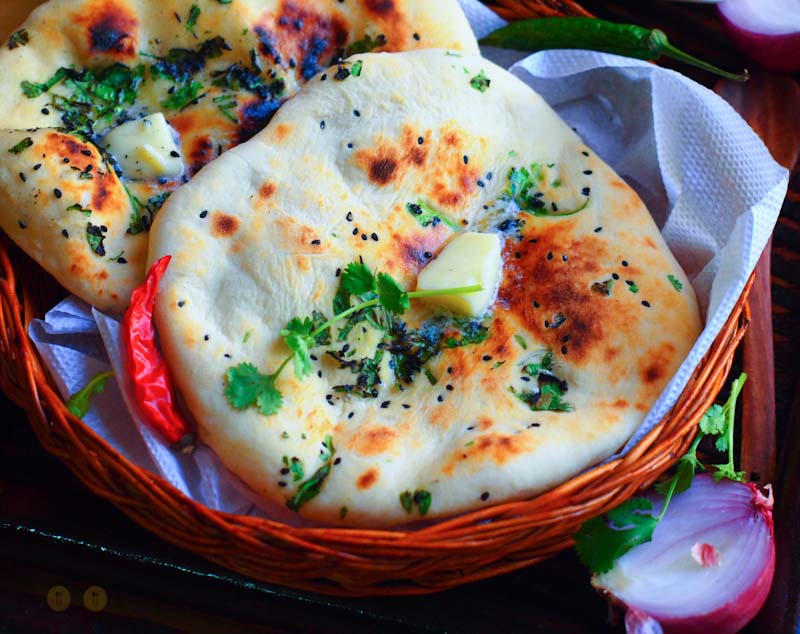 Well, with Homemade naan, you have the choice to either enjoy without or with the butter,  Making your own version as you like, because we teach you the harder part, and that is, making the Naan in your own kitchen, without the need of an Oven, or a Tandoor.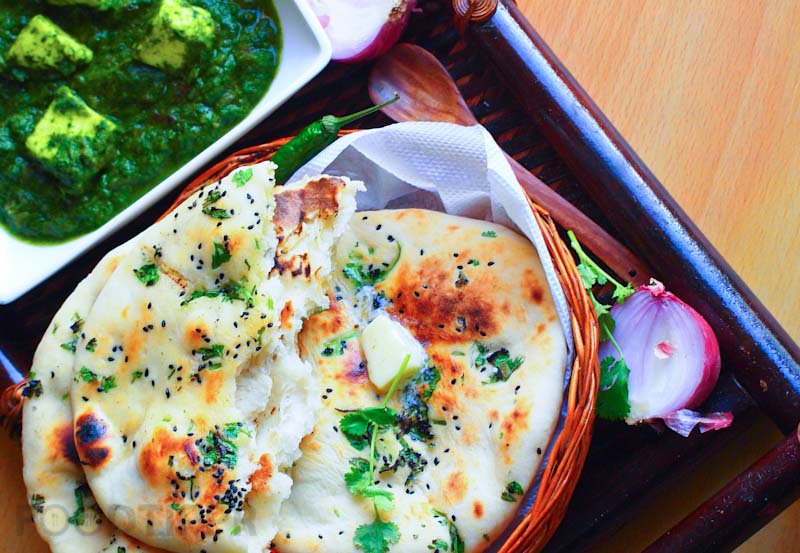 So, check out the instructions below to make delicious naan at home and pick on of our Curries to go with it. You are not going to regret it. I promise.
Also, you can watch the Video of the preparation of the naan. It's always easy to learn when someone shows you how to do it.
Preparation Time: 20 Minutes
Serves 4
Difficulty: Medium
Ingredients
1 cup All purpose flour
1 tbsp Baking Powder
1/8 teaspoon Cooking soda
1 teaspoon Sugar
1/4 cup Vegetable oil
to knead the dough Water
1/2 cup Curd
for topping Butter
for garnish Nigella seeds
for garnish Coriander leaves
Watch the Video
Steps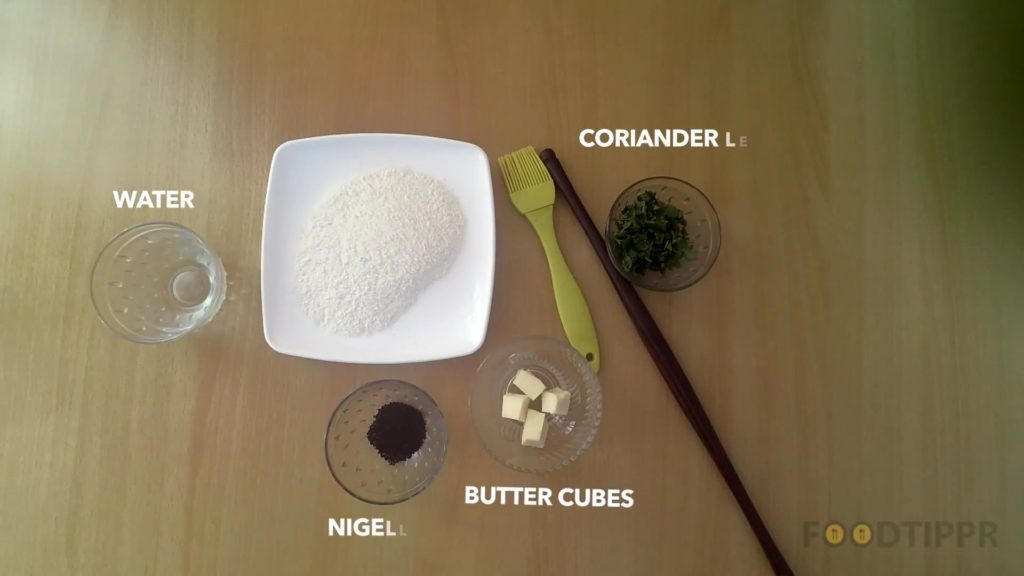 Keep all the ingredients ready for Naan. In a mixing bowl, add all purpose flour, baking powder, cooking soda, sugar, vegetable oil and salt. Mix it well with your hand. Add water and knead the flour well to make soft dough. Cover it with a muslin cloth and keep it aside for 4-5 hours.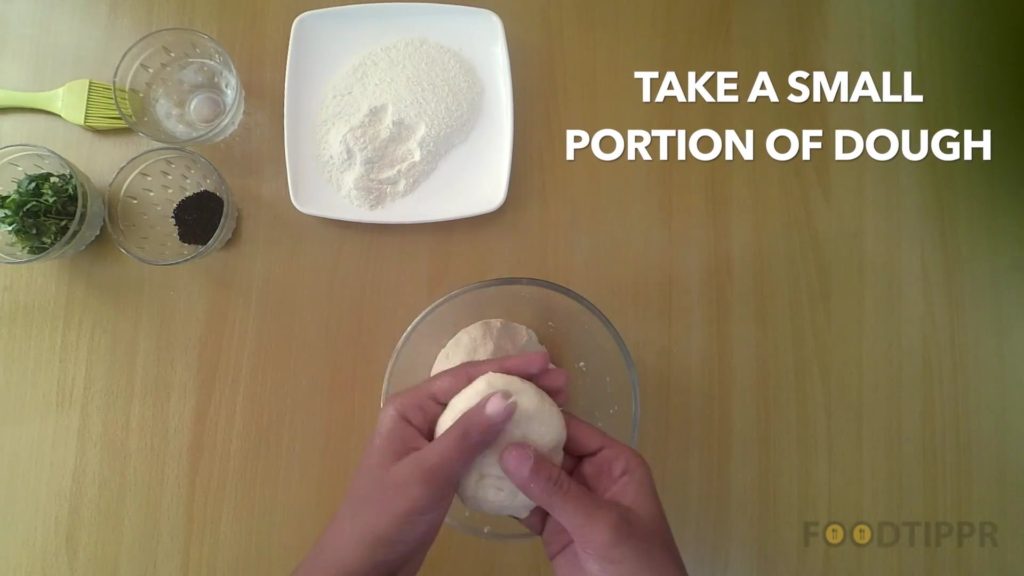 Divide the dough into 4 equal portions. Take one portion of the dough.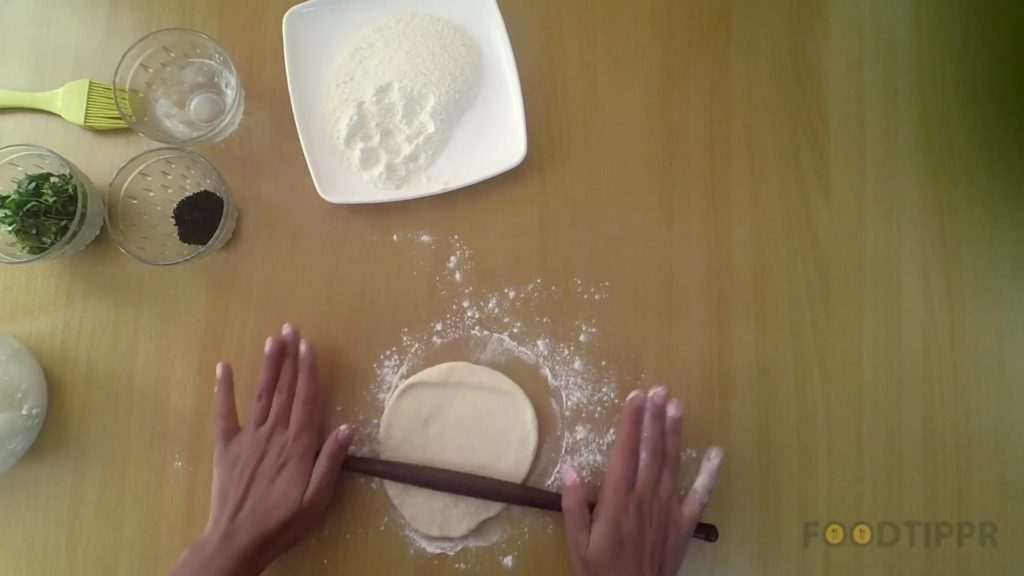 Dust with some flour, and roll it into a circle of 7-8 inches in thick diameter with the help of rolling pin.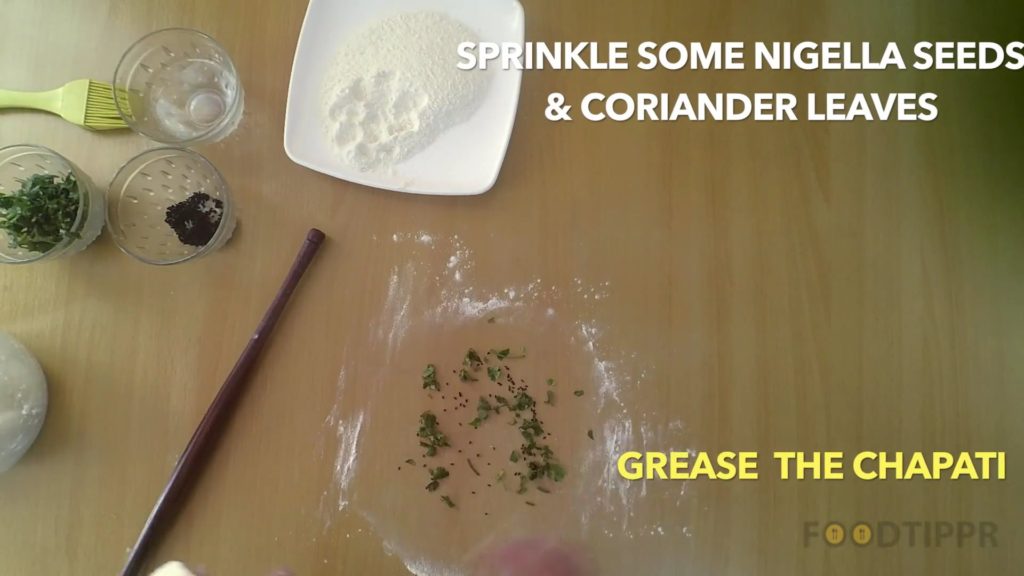 Sprinkle some nigella seeds and coriander leaves on the table.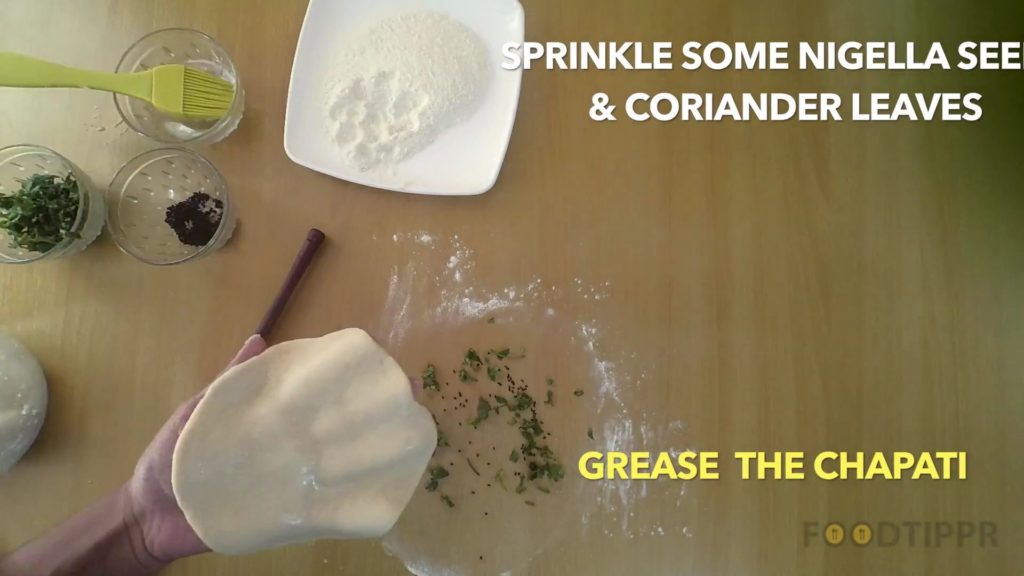 Apply water on one sides of the chapatti and put it on the table (in which you sprinkle the seeds and coriander leaves) and roll it again. (So that the seeds and leaves sticks to the chapatti on the back sides.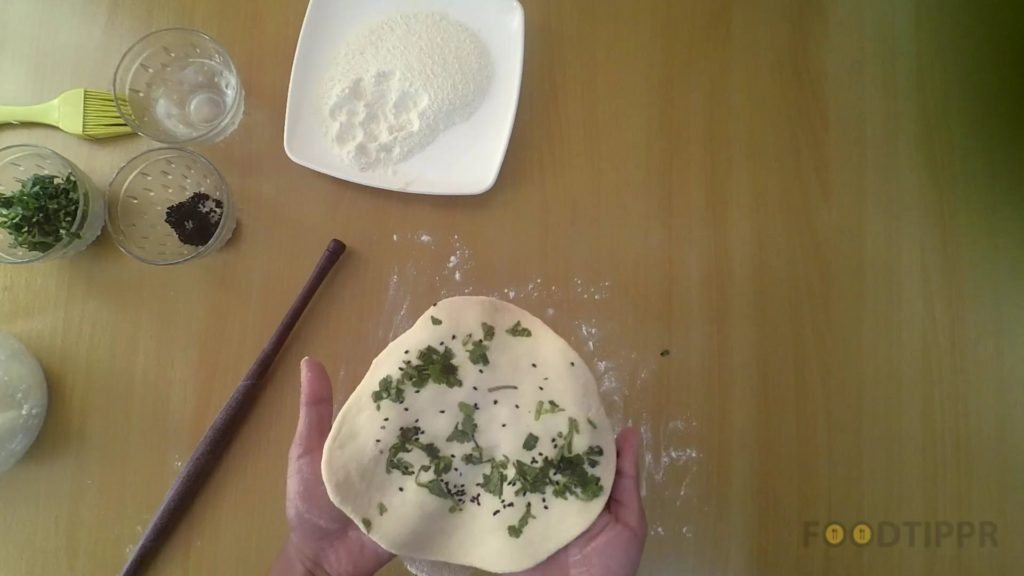 You can see the image below.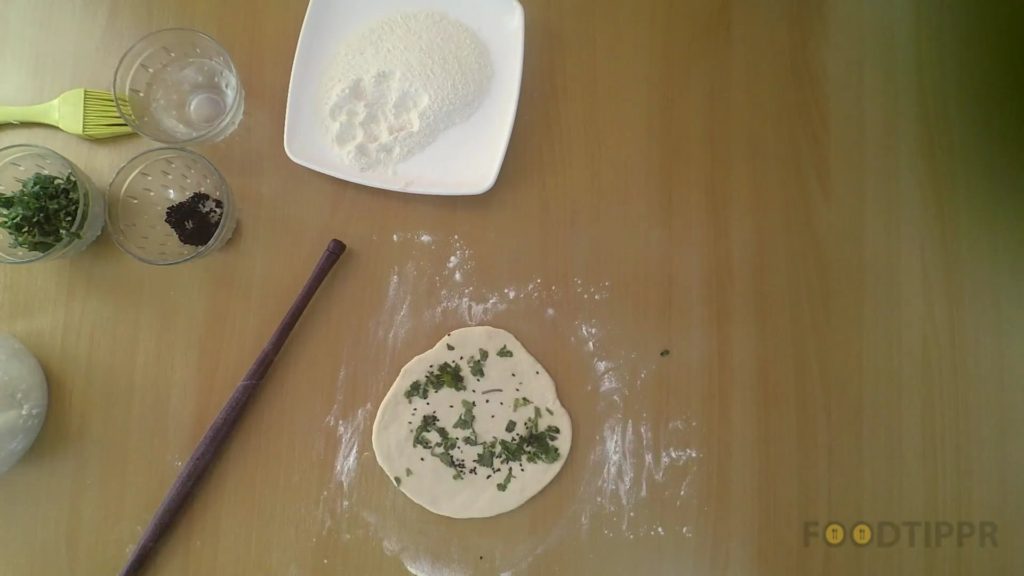 The Naan is ready to cook. Do the same with the rest of the dough.
Put the naan on the hot tawa.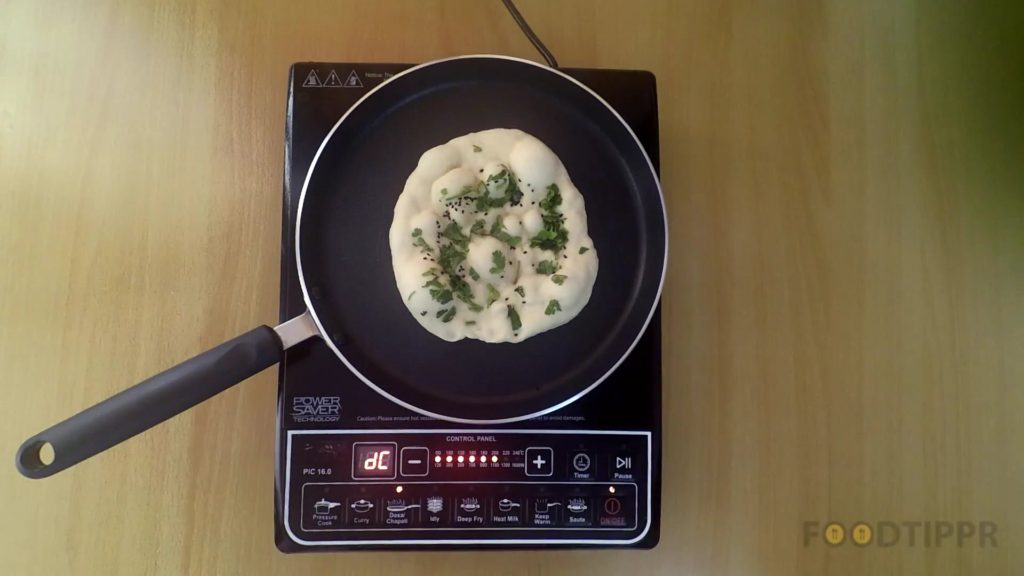 You will notice some puffs appear after 1-2 minutes.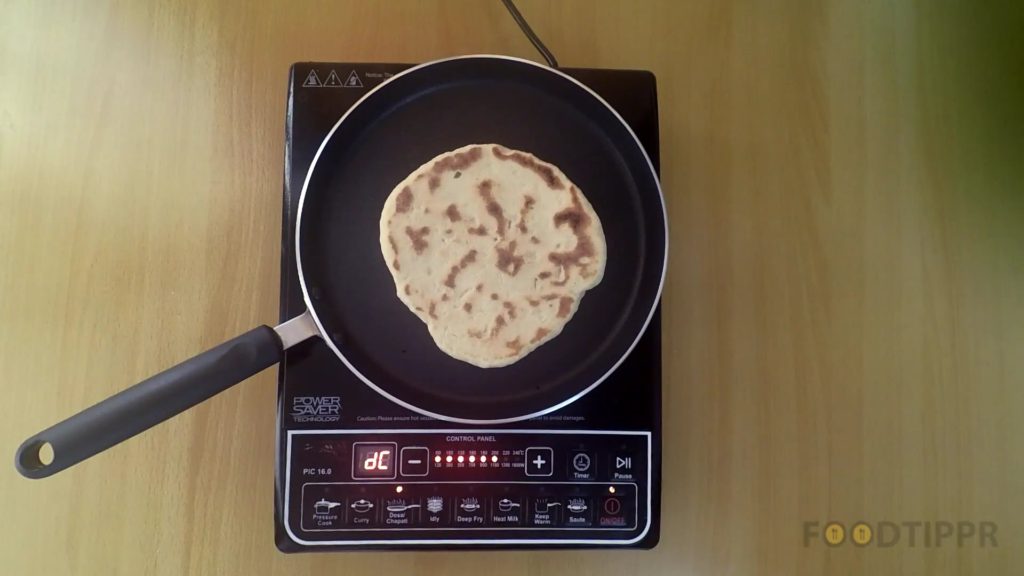 Flip it over on the other sides.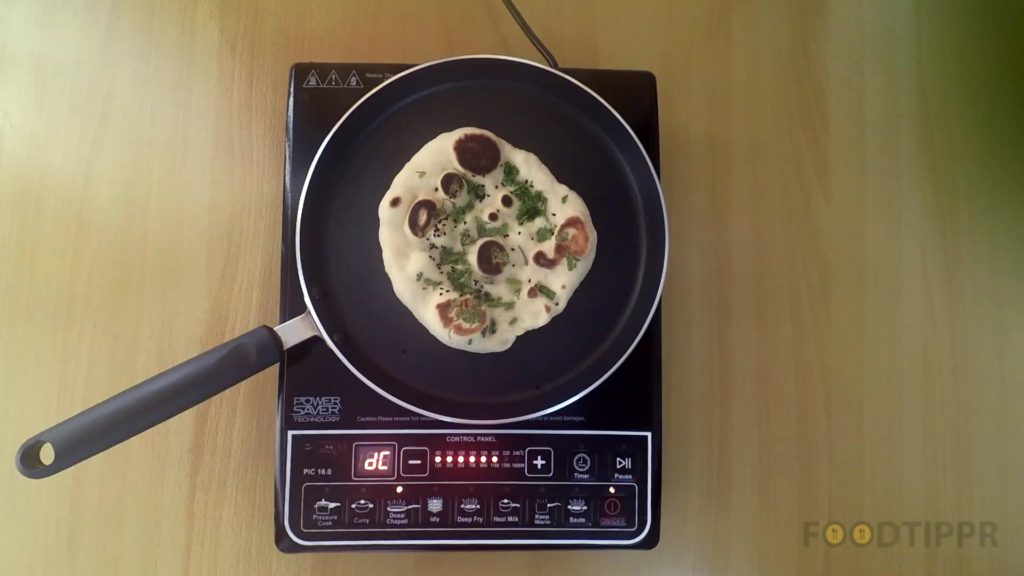 Put some butter cubes , The Naan is ready to serve.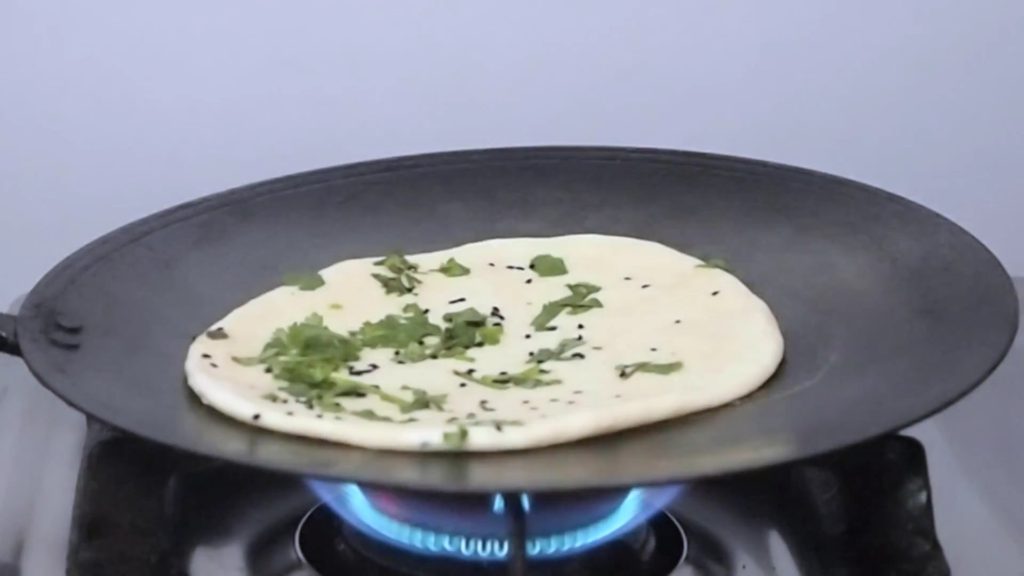 You can also make it on gas stove. Apply water on the back sides of the naan and put it on the hot tawa.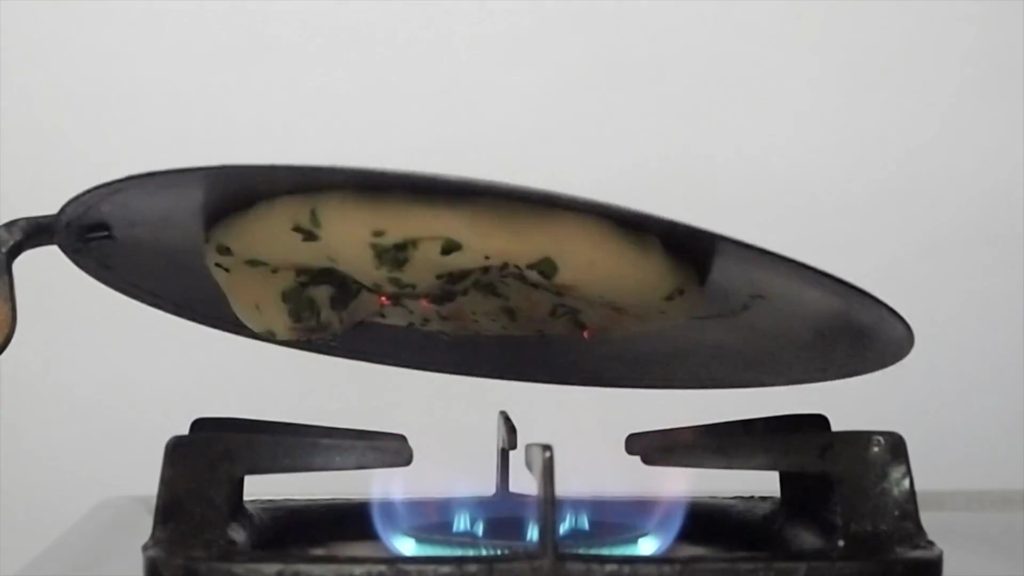 Flip the Tawa and cook it on the direct flame till puff appears. (Refer the video for more description)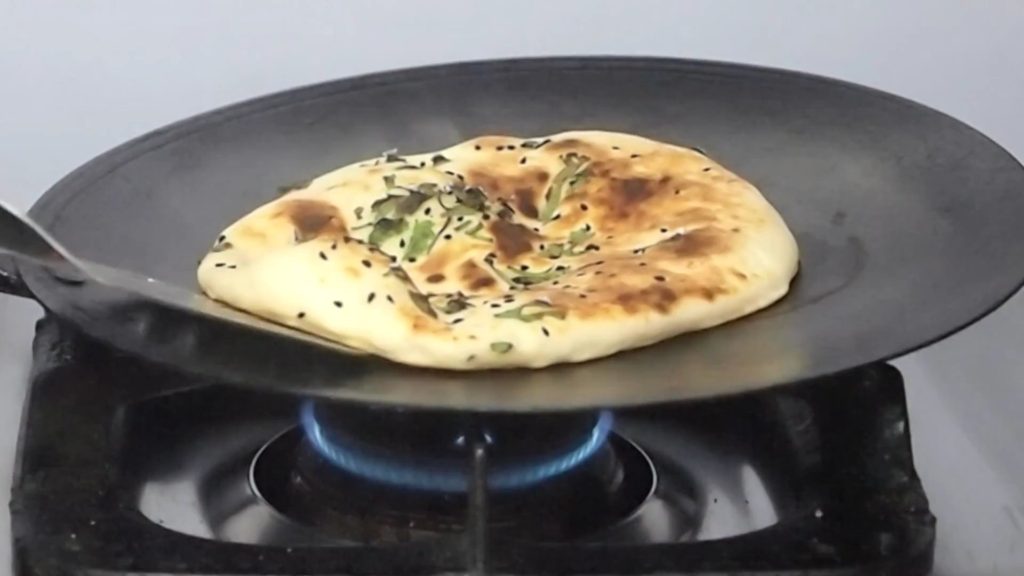 The Naan is ready to serve. Serve hot with any curry.