Check out this delicious recipe of Grilled Sandwich. Sandwiches are one of the easiest ways you can fill up your tummy.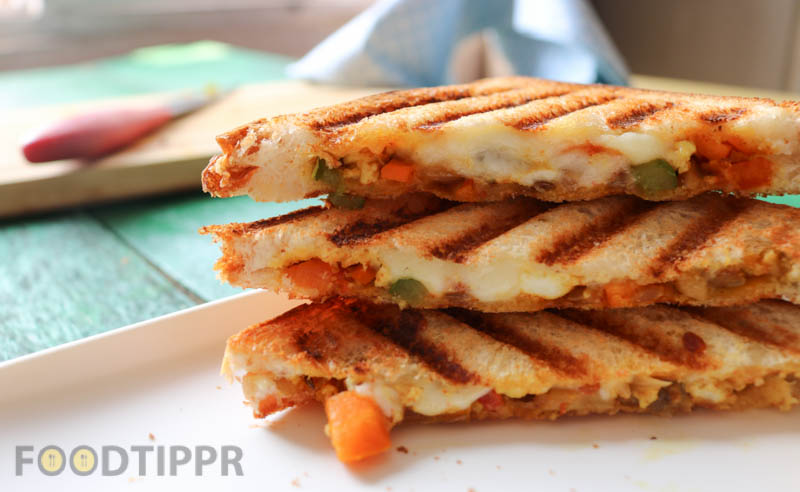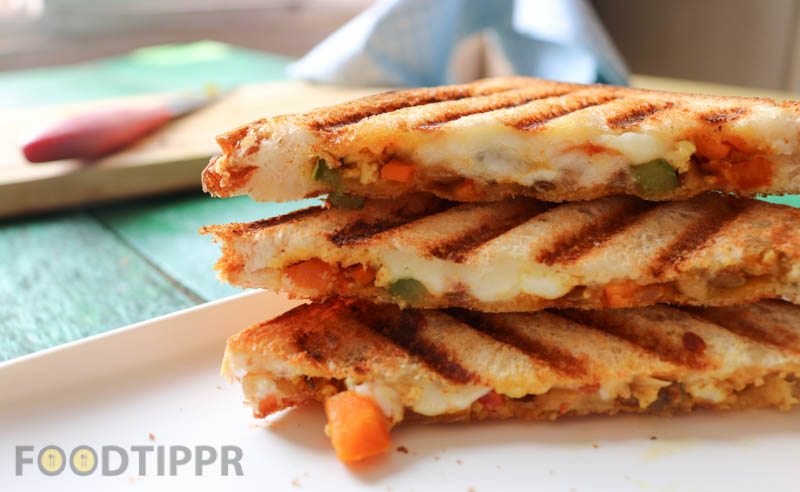 But it depends on you what type of Sandwich you want to have because the ingredients would decide it's healthiness.
In this recipe of Grilled Sandwich, I've used a lot of veggies to make it healthy. I've added capsicum, mushrooms and some carrots to balance out the micronutrients.
And then I've tossed some mozzarella cheese because It gotta be tasty as well.
Not that it won't taste without the cheese, but you can be lenient towards your calorie goals when you are starting the day. Breakfast is the most important meal of the day after all.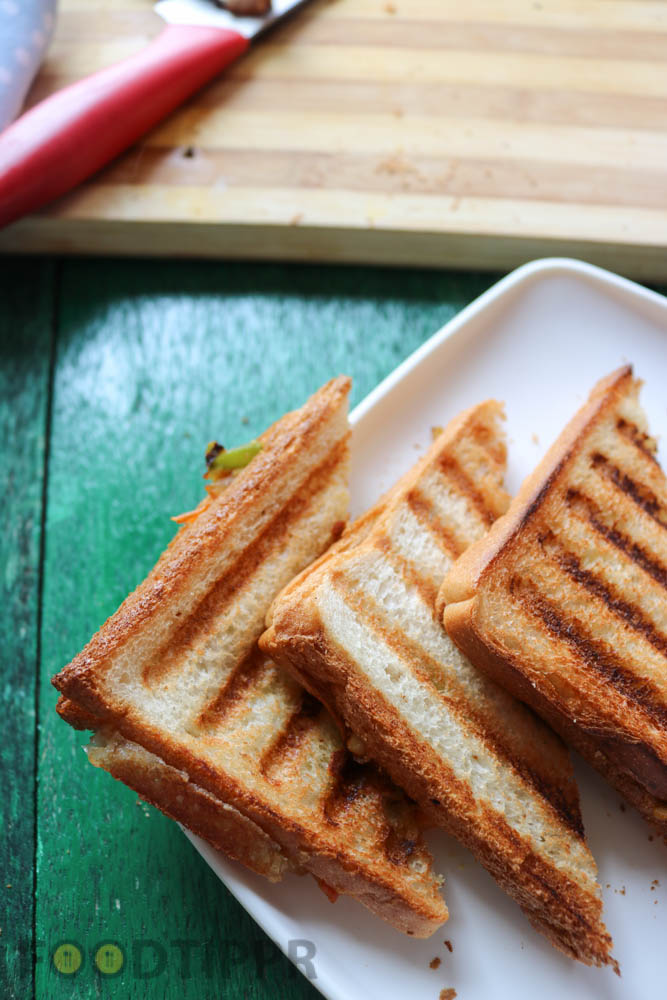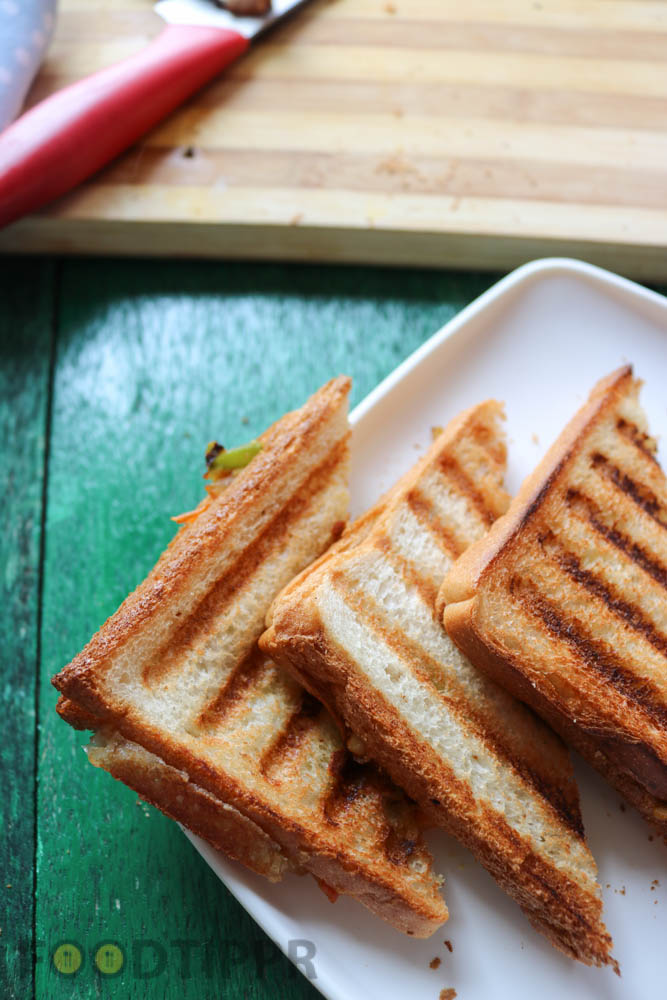 You can pack it up for the tiffin for a quick bite so it's Lunchbox friendly as well, for both school going kids as well as office going adults.
Find the easy preparation video below and prepare it for yourself, friends or the family. Have fun.
Preparation Time: 5 Minutes
Cooking Time: 5 Minutes
Serves: 2
Ingredients
VEGETABLE OIL- 2 TBSP
CUMIN SEEDS- 1 TEASPOON
ONION CHOPPED- 1
CAPSICUM CHOPPED – 2 TBSP
MUSHROOM CHOPPED- 3 TBSP
CARROT- 2 TBSP
TOMATO CHOPPED- 1
RED CHILI POWDER- 1/2 TEASPOON
TURMERIC POWDER- 1/4 TEASPOON
SALT- TO TASTE
CUMIN POWDER – 1/2 TEASPOON
PANEER GRATED- 200 GRAM
BREAD SLICE- 4
MOZZARELLA CHEESE- FOR GRATING- 4 TBSP
Watch the video
Grilled Vegetable Sandwich | Health...