Often times we put on our chef hats and head over to the kitchen to do something crazy, most of the times we fail. But for times when we succeed, you get to see recipes like these.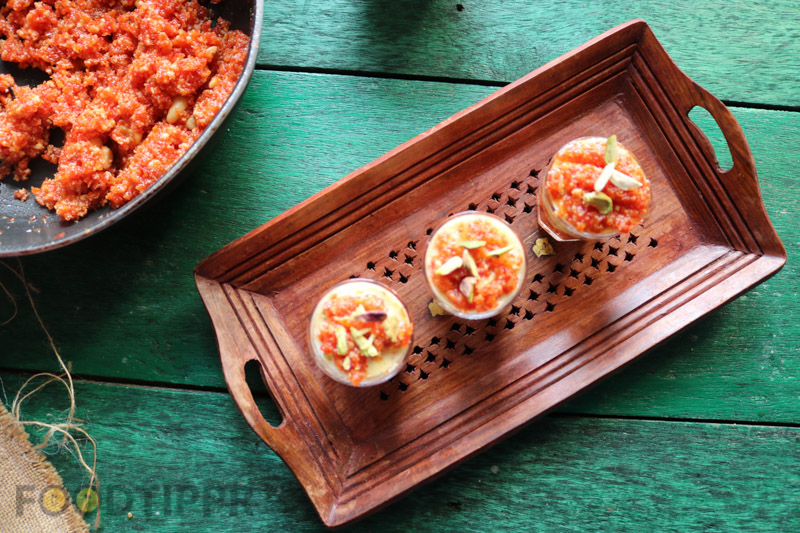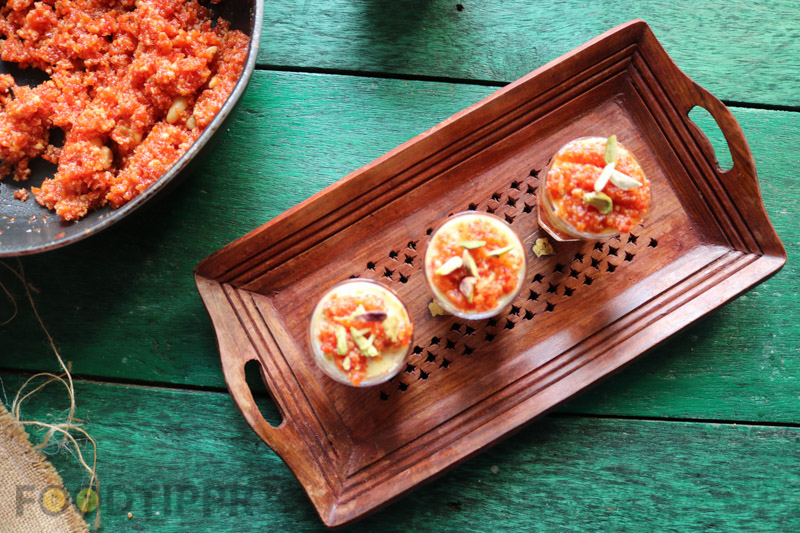 The Gajar Halwa Shots is just that, one of our Foodtippr Specials.
It's simply the Gajar ka Halwa with Rabri presented in style. Perhaps to impress someone? why not.
Find the ingredients below and watch the preparation video of the Gajar Halwa, and then maybe a step further to present it like Shots. The choice is yours.
So we prepared quite a unique recipe in this video, the Gajar Halwa Shots.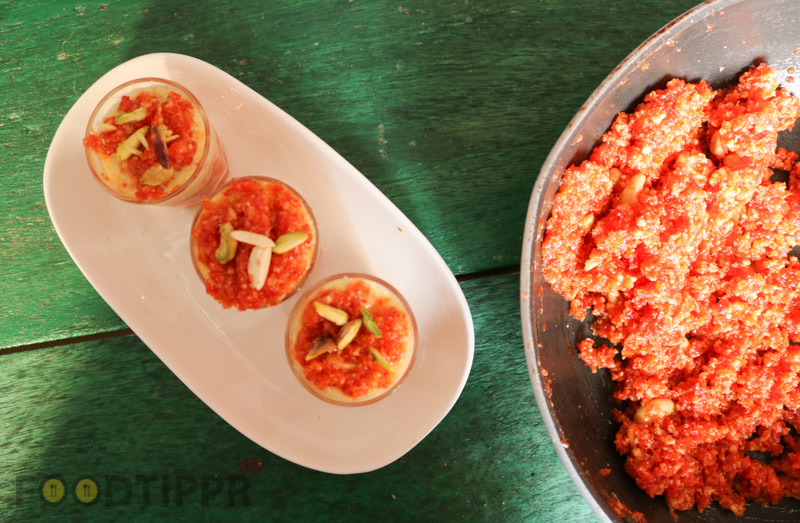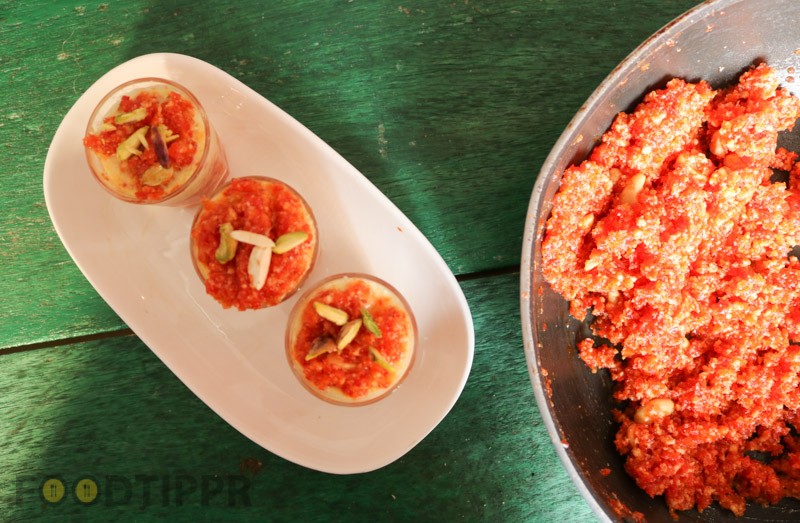 INGREDIENTS
CARROT – 1/2KG
MILK – 1/2KG
CARDAMOM GREEN – 2
GHEE – 3TBSP
SUGAR 1/2 CUP
CASHEW – A HANDFUL
KHOYA – 1/2 CUP
RABRI 1 CUP
WATCH PREPARATION VIDEO