Check out the delicious recipe of Egg Biryani. If you are the vegetarian who keeps eggs on their side, I mean, in the veg category, then you are surely going to love this version of the Biryani.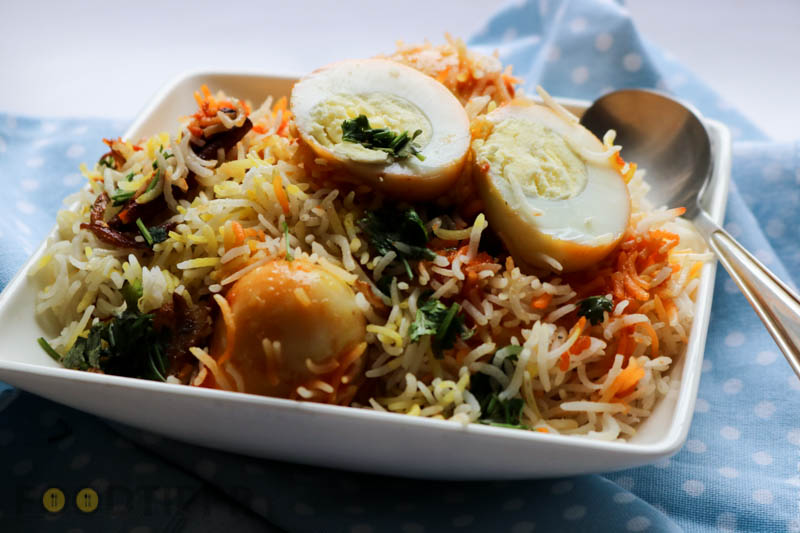 In the past, we shared quite a lot of Biryani recipes. Apart from the Chicken Biryani and Mutton Biryani, we have some special ones for the vegetarians.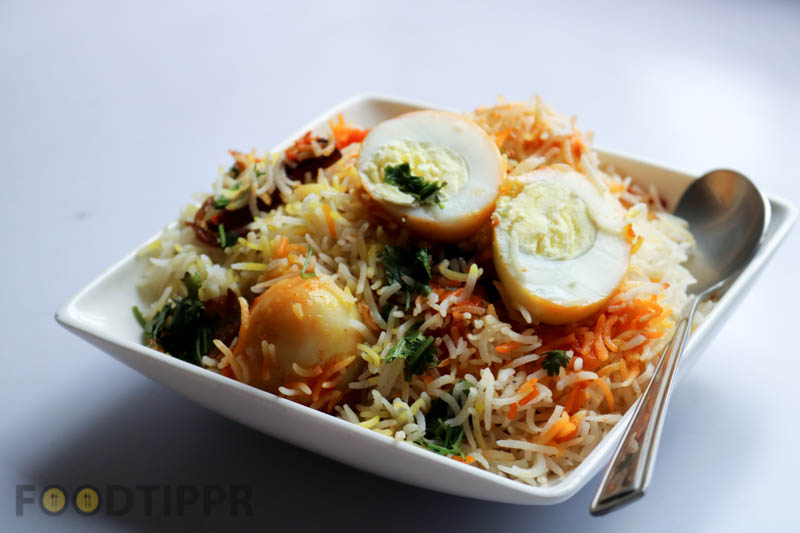 This delicious Egg Dum Biryani is an addition to the amazing Biryani recipes for Vegetarians. I bet you are going to love it as much as you loved the previous Paneer Biryani.
Ingredients
BOILED BASMATI RICE- 2 CUP
EGG- 3 BOILED
GHEE/VEGETABLE OIL- 1/4 CUP
CARDAMOM BROWN-2
CARDAMOM GREEN-2
CINNAMON STICK-1/2 INCH PIECE
BAY LEAF-2
CLOVES-2
ONION CHOPPED- 2
GINGER-GARLIC PASTE- 1 TBSP
RED CHILI PODER-1 TEASPOON
TURMERIC POWDER-1/2 TEASPOON
CORIANDER POWDER-1 TEASPOON
SALT- TO TASTE
TOMATO PUREE- 1 CUP
GINGER SLICED- 5-6
GREEN CHILI LIT- 3-4
SAFFRON DISSOLVED IN ROSE WATER- (FEW STRANDS IN 1 TBSP ROSE WATER)
FRIED ONION- 1/4 CUP
CORIANDER LEAVES- FOR GARNISH
Watch the Video Preparation
Enjoy, the recipes! Happy Cooking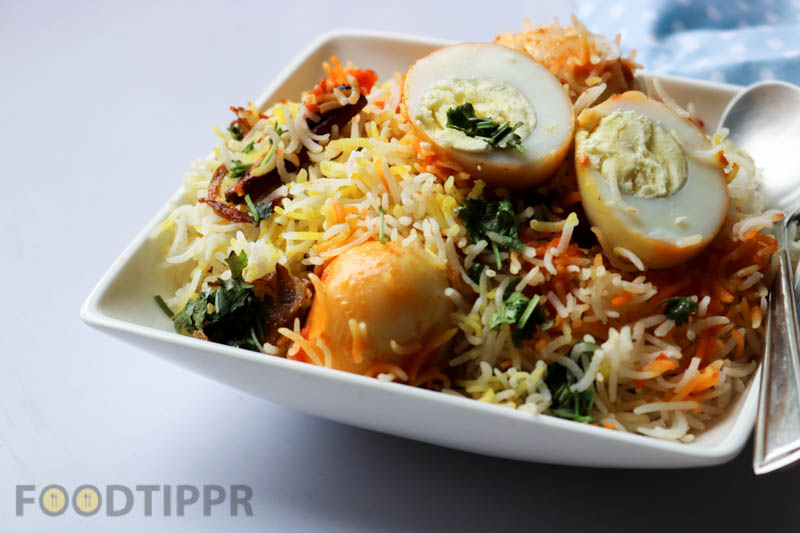 If you feel like cooking more, try these other veg biryani recipes from the blog.