Check out the easiest recipe of the Shahi Paneer, Now you can cook restaurant-style Shahi Paneer at your home, in your own kitchen.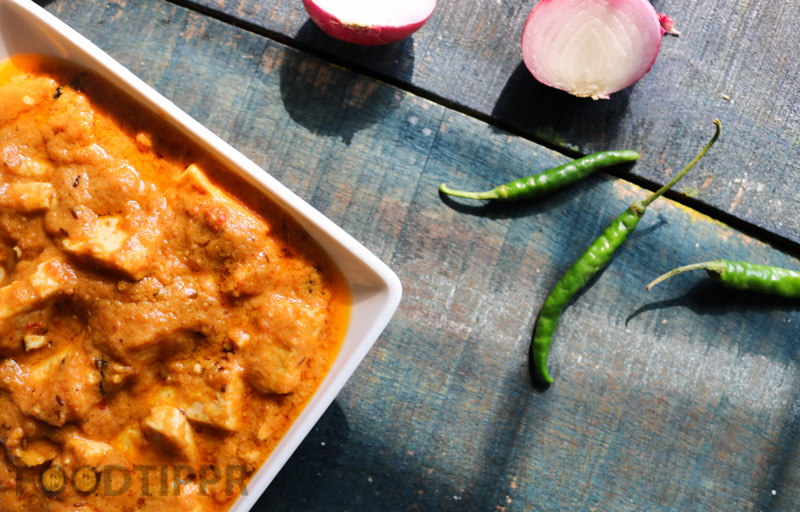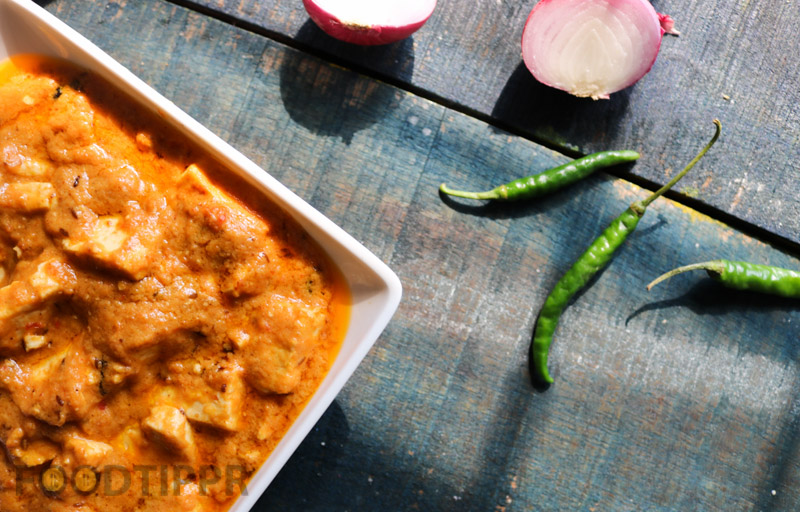 At Foodtippr, we've already covered a bunch of recipes with Main Ingredient being Paneer. You have got a lot of choices to make when it comes to preparing a delicious veg meal.
You will often find the Shahi Paneer on the Menu list of Resturants in almost every city of India. This is the easiest variant of such recipes that anyone can cook in their own kitchen.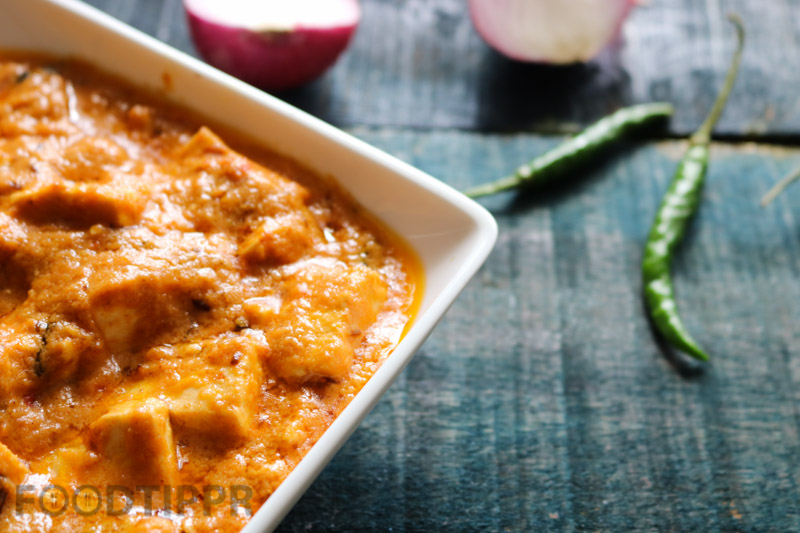 Find the Ingredients below and watch the video preparation. Enjoy.
Preparation Time: 10 Minutes
Cooking Time: 20 Minutes
Serves: 4
INGREDIENTS
CLARIFIED BUTTER/ BUTTER- 2 TBSP
VEGETABLE OIL- 2 TBSP
CUMIN SEEDS- 1/2 TEASPOON
CLOVES- 5
BLACK PEPPER- 8-10
CINNAMON STICK-1/4 INCH PIECE
CARDAMOM BROWN- 1
CARDAMOM GREEN-5
ONION, CASHEW NUTS, GREEN CHILI PASTE – 2, 10, 2 (GRIND IT TO MAKE FINE PASTE)
GINGER-GARLIC PASTE- 2 TEASPOON
TOMATO PUREE- 1 CUP
TURMERIC POWDER-1/4 TEASPOON
RED CHILI POWDER- 1 TEASPOON
SALT- TO TASTE
CURD-1/4 CUP
CREAM- 1/4 CUP
CUBED PANEER- 300 GRAM
MILK-1/2 CUP
Watch the Video Preparation
Pro Tip: Combine it with preparing some Naan along with some Rice Pulao and you've got a killer combination to impress anyone who is on your guest list.