So, here is the recipe of delicious Palak Paneer, I am sure you are going to love it.
I have been making palak paneer from last 5 years, we usually cook it at lease once in a month.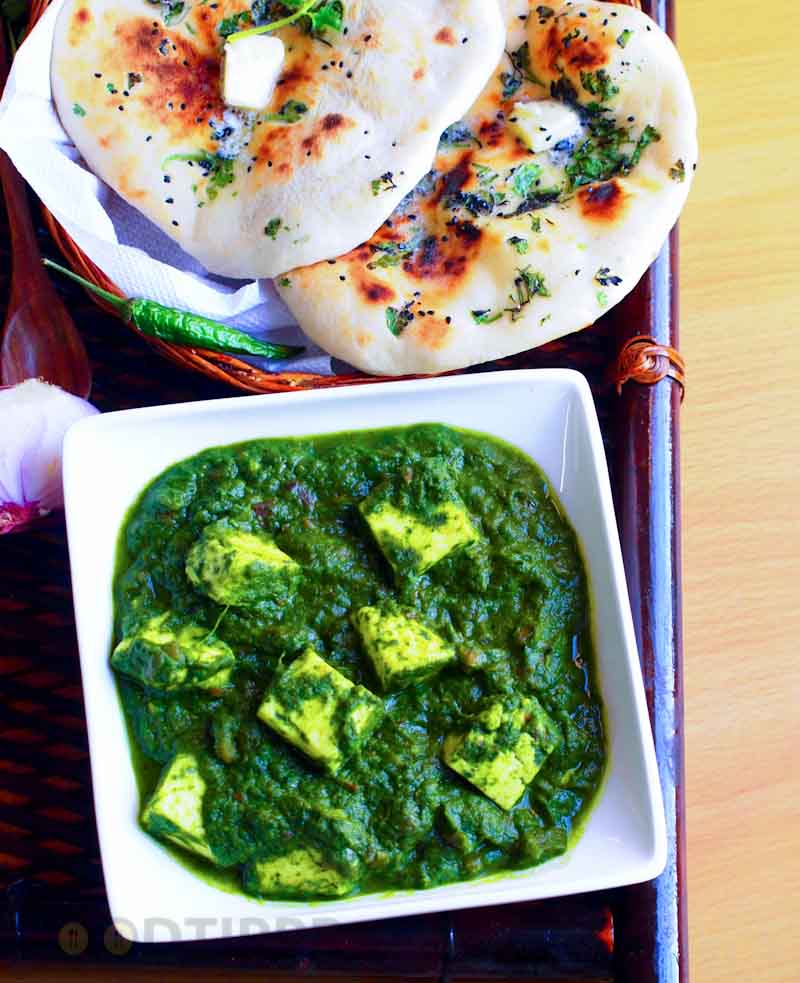 Believe me, even once in a month is pretty frequent considering how many recipe requests I get from my family.
So, Anyways, Paneer, being my favorite, make it's way to almost every other recipe I experiment with.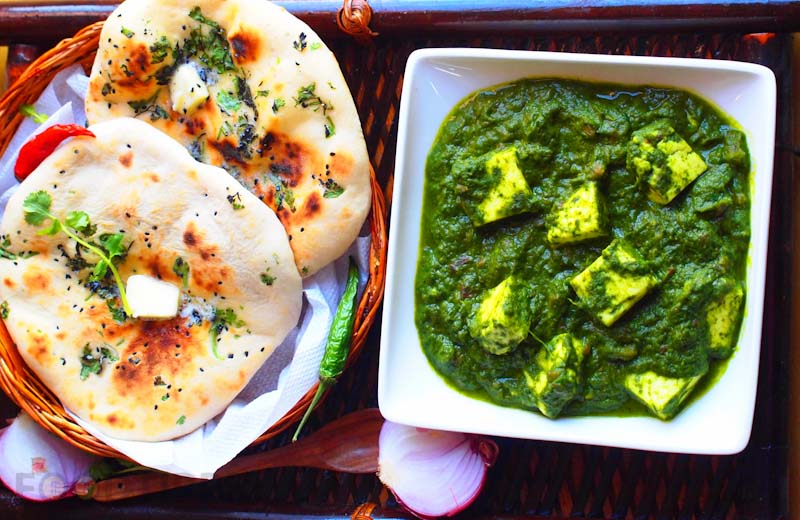 You can prepare it on Special Occasions when you are expecting some guests over dinner or lunch. Or if it's a special weekend. This Recipe is a delight for Vegetarians.
Preparation Time:  35 Minutes
Serves: 4
Difficulty: Medium
Features: Spicy:
Cuisine: Indian
Ingredients
250 gram Spinach
2 tbsp Vegetable oil
2 medium sized Onion
2 medium sized Tomato
1 tbsp Ginger-garlic paste
1/2 tsp Turmeric powder
1 tsp Red chili powder
1/2 tsp Garam masala powder
250 gram (cut into 1/2 inch cubes) Paneer
1 tsp, crushed Fenugreek leaves
1 small piece (for smoky flavors) Charcoal
Follow the step by step recipe mentioned below. You can also watch the preparation video for better understanding.
Steps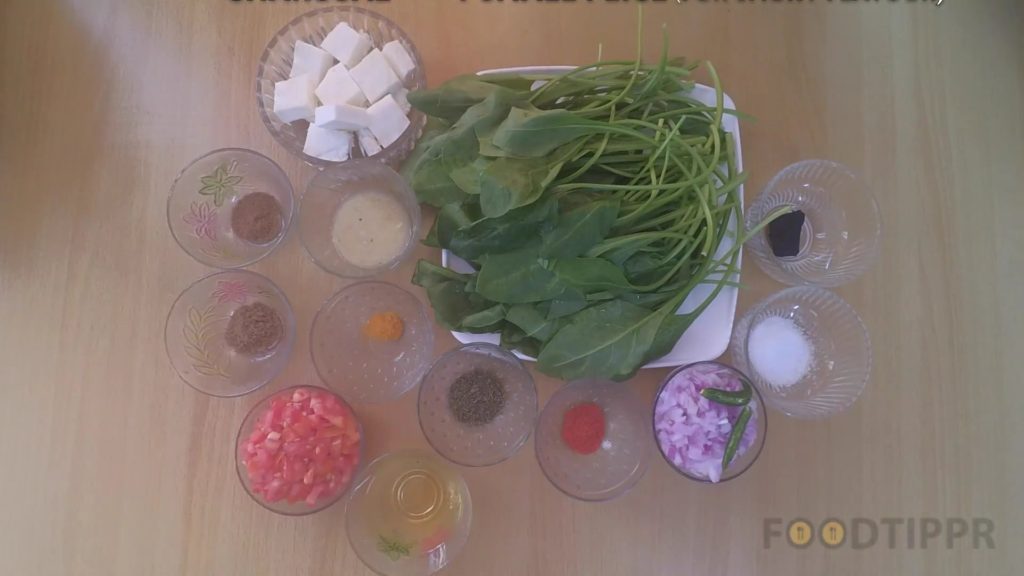 Keep all the ingredients ready for palak paneer.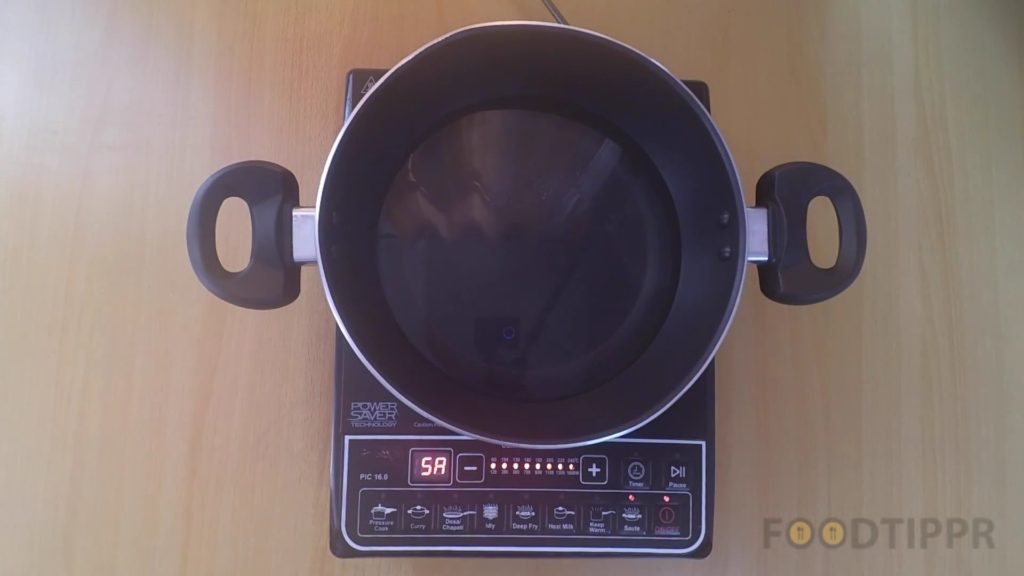 In a wok, add 1.5-liter water and boil it.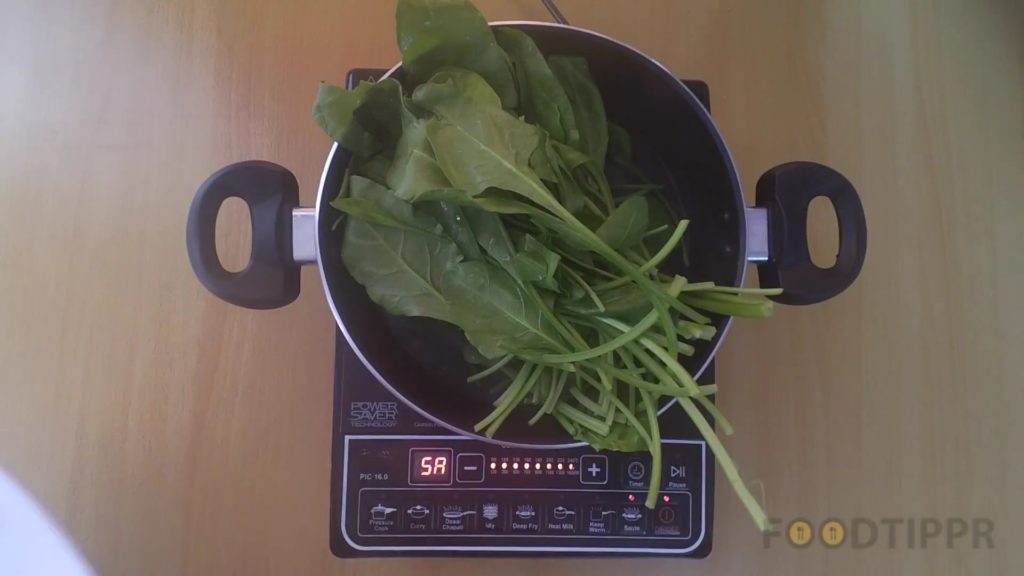 Add spinach leaves and boil it for 30 seconds and strain it.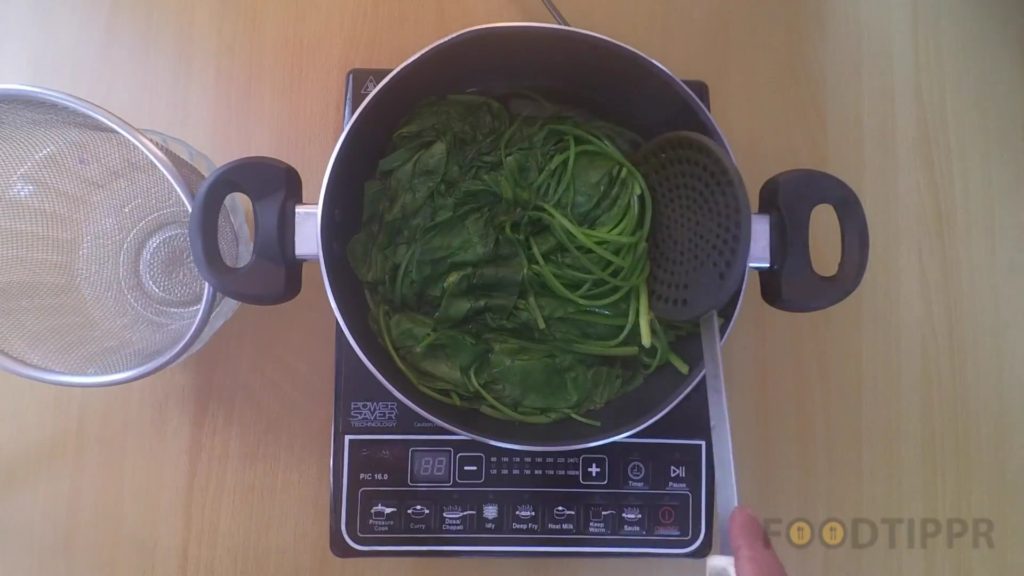 Let it cool at the room temperature.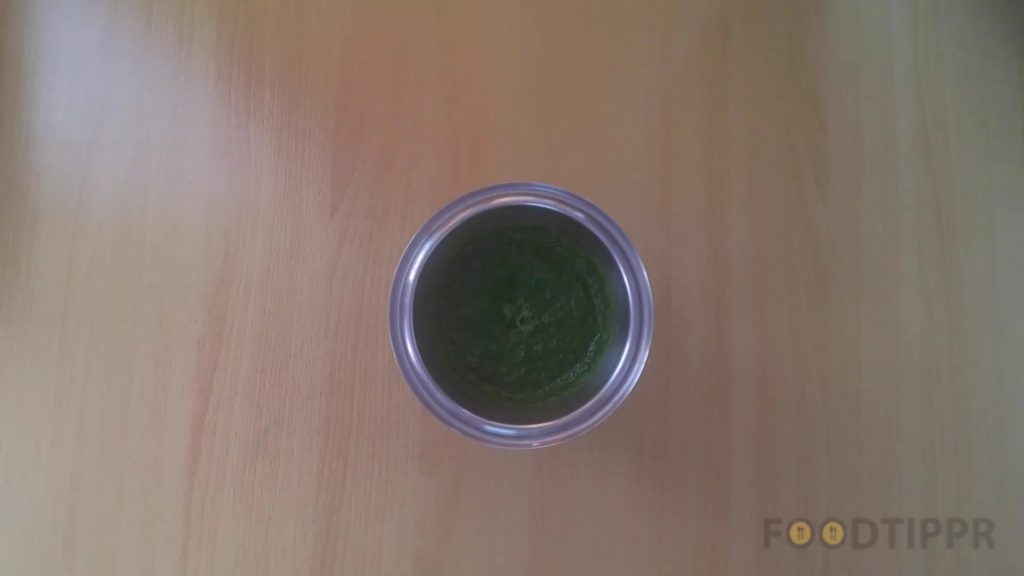 Grind the boiled spinach leaves and keep it aside.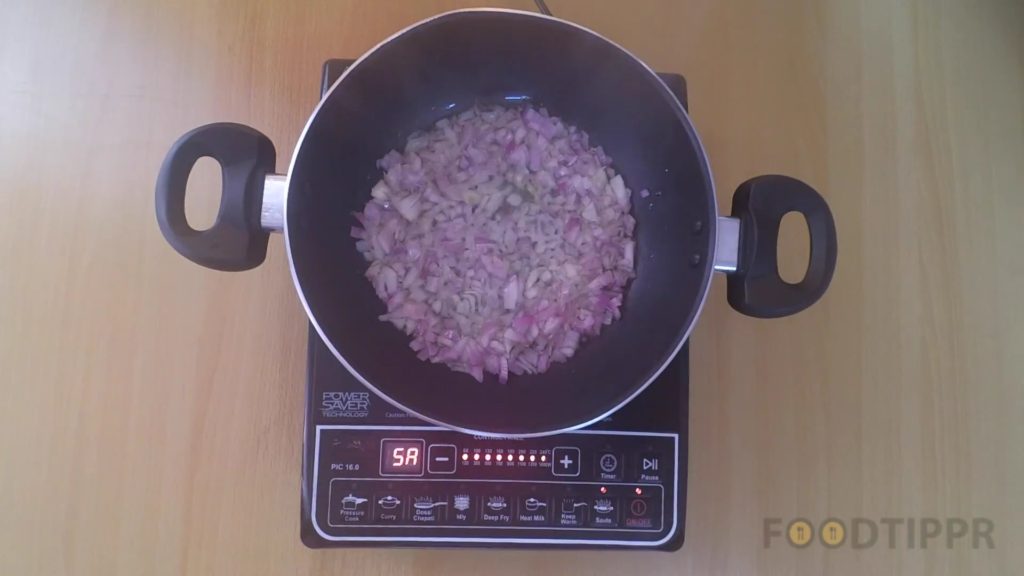 In a wok, heat the oil and add onion.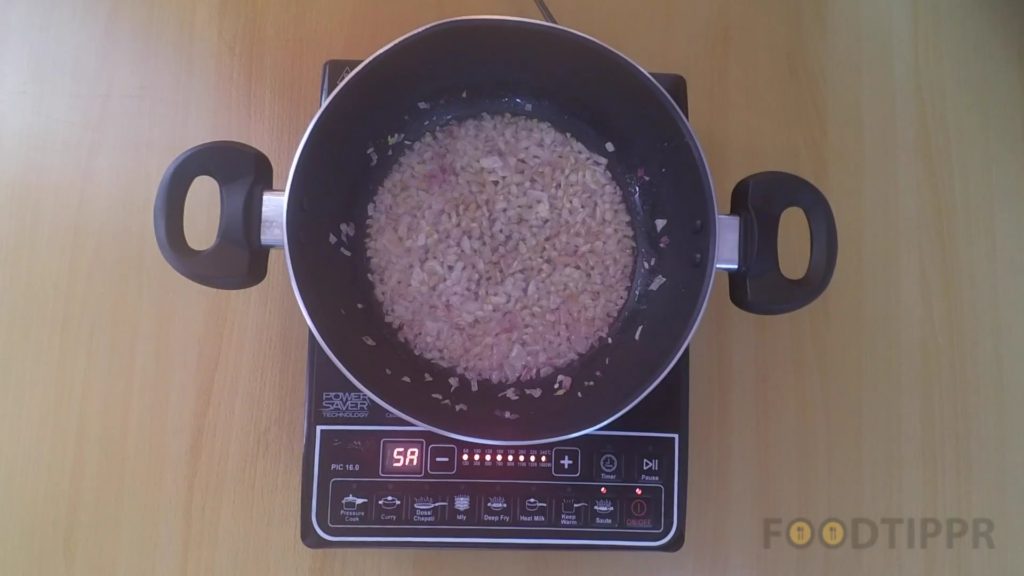 Fry it till it is light golden in the color.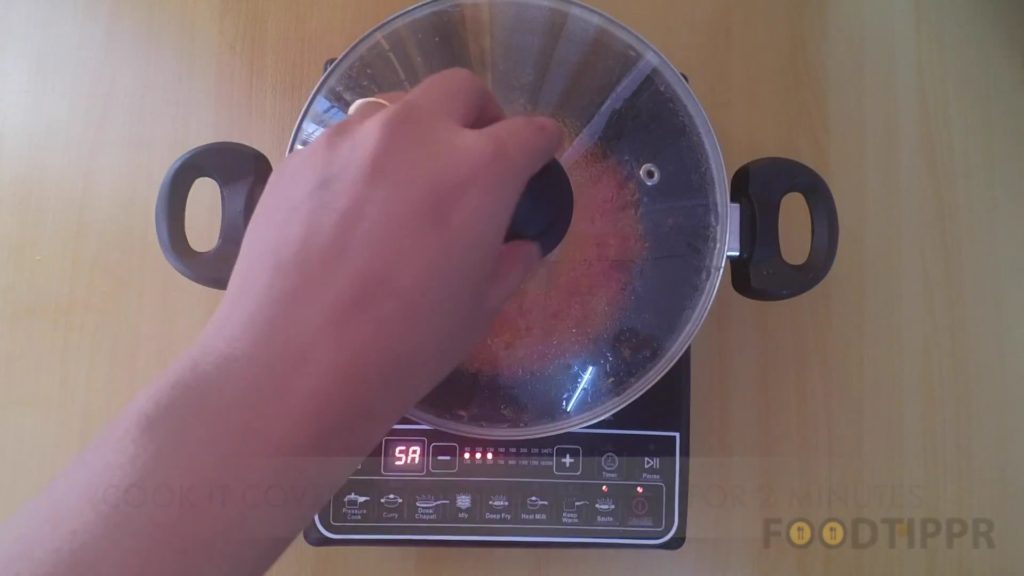 Add ginger-garlic paste, salt and chopped tomatoes. Cook it covered on a medium flame for 2-3 minutes or till the tomatoes are mushy.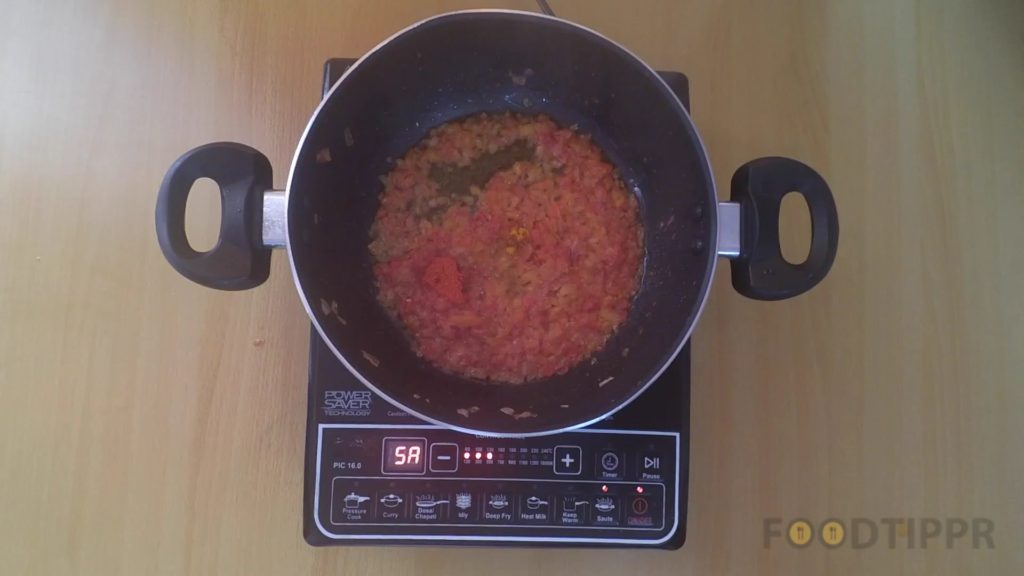 Add red chili powder, turmeric powder and garam masala powder. Cook for another 1-2 minutes.
Add ground spinach leaves and mix it well. Cook it on a medium flame for 3-4 minutes or till the raw smell of spinach are gone.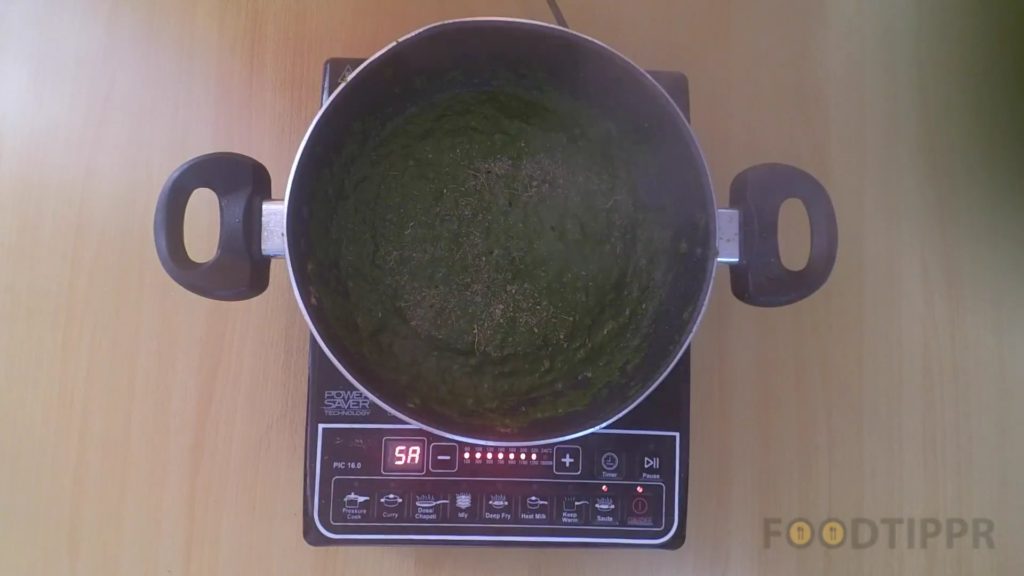 Add fenugreek leaves, mix it well.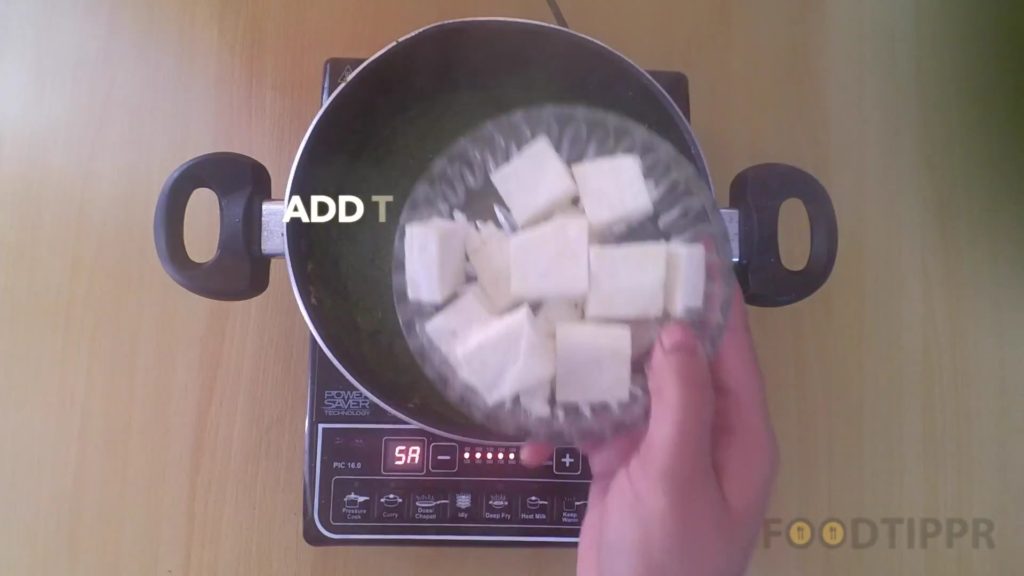 Add paneer cubes, mix it and cook for another one more minutes. Switch off the flame.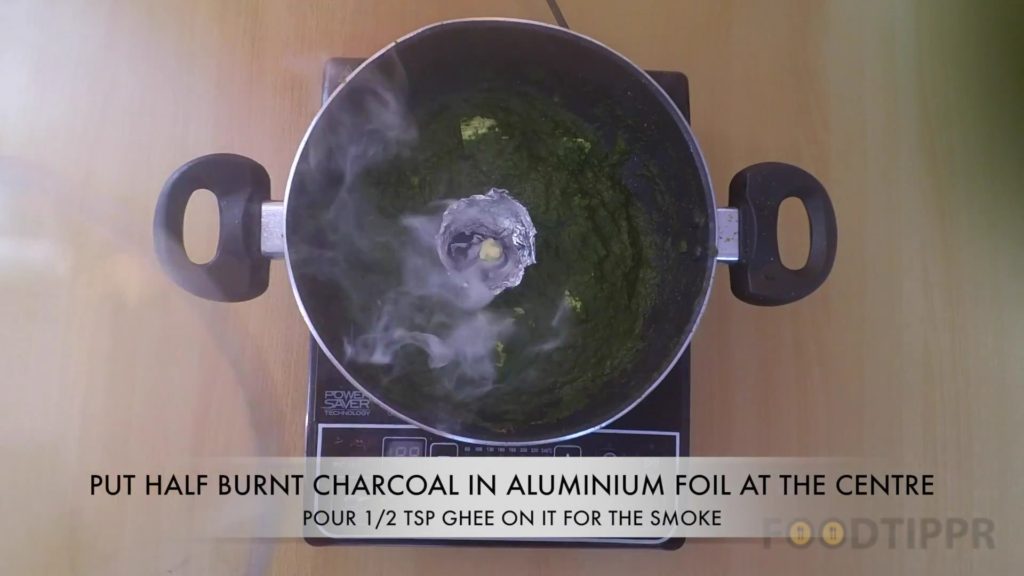 Put burnt charcoal in aluminum foil at the center, pour 1/2 tsp ghee on it for the smoke.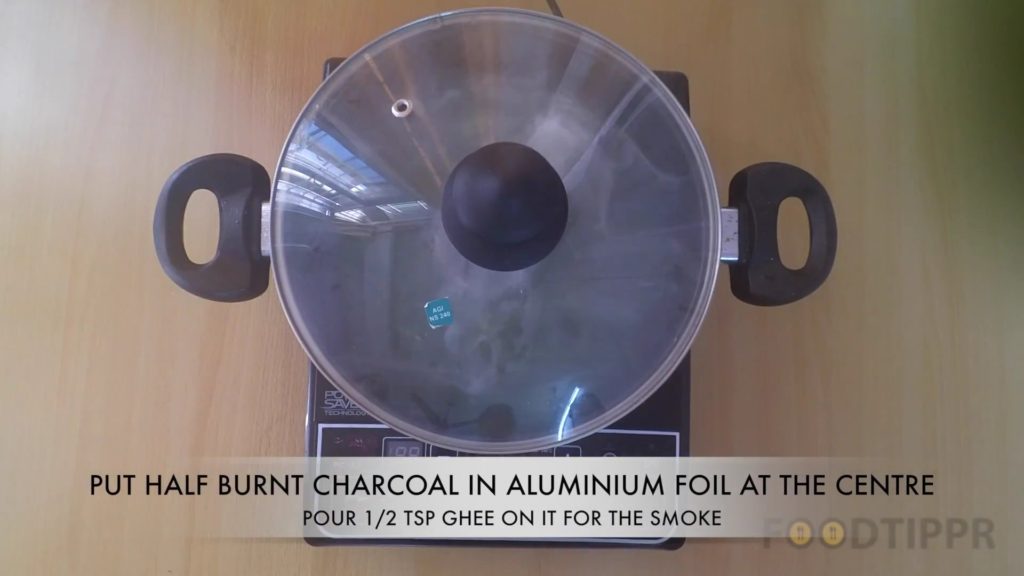 Cover it immediately for 30 seconds to absorbs the essence of coal. Open and remove the coal from the wok. Delicious Palak paneer is ready to serve. Serve hot with chapatti or naan.