This is a Maharashtrian variation of the recipe of Kadhi. It is prepared in a thick gravy which mainly consists of chickpea flour, vegetable fritters called pakoras that are cooked in Curd.
Mainly all the Kadhi recipes are pretty much the same, but, a little variation can be seen in different regions of India. Follow the step by step instructions to prepare this delicious Maharashtrian Kadhi Recipe.
Preparation Time: 30 Minutes
Serves 4
Difficulty: Medium
Features: Spicy
Cuisine: Indian
Ingredients
1/4 cup Chickpea flour, besan
1 cup Curd
2-3 Dry red chili (whole)
1/2 teaspoon Cumin seeds
1 teaspoon Garlic
1/2 teaspoon Ginger
as per taste Salt
1/4 teaspoon Turmeric powder
2 Green chili
1/4 teaspoon1 Asafoetida
1 tbsp Mustard oil
5-6 Curry leaves
Steps

Keep all the ingredients ready. In a mixing bowl, add curd, flour, turmeric, powder and salt.

Mix it well to get the creamy texture. Add 1/2 cup of water, mix it again.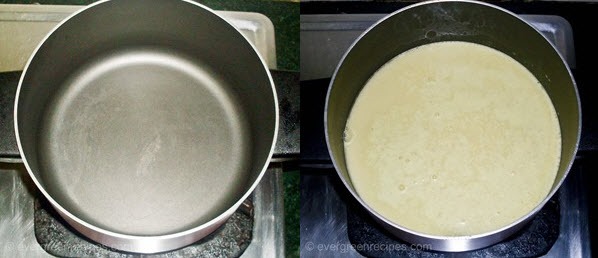 In a wok, Pour the liquid ingredients.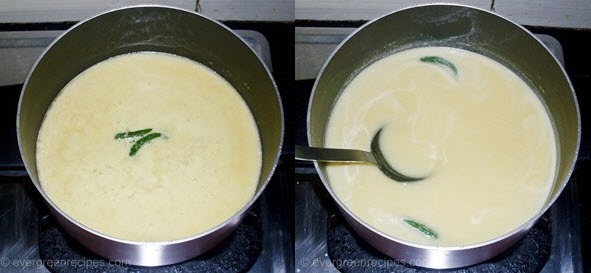 Add green chili and cook it on a high flame to medium. Keep stirring while cooking it to avoid any lumps in the gravy.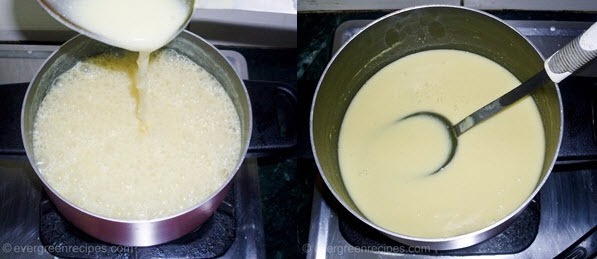 Cook it for 8-10 Minutes, when the gravy starts thicken switch off the flame.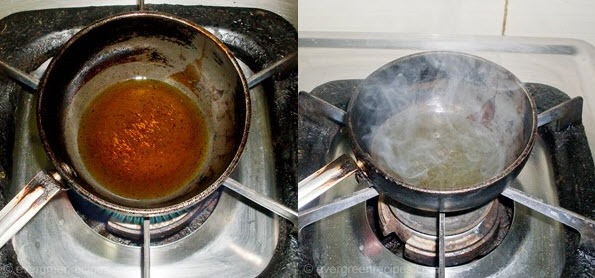 Heat the tempering wok with mustard oil.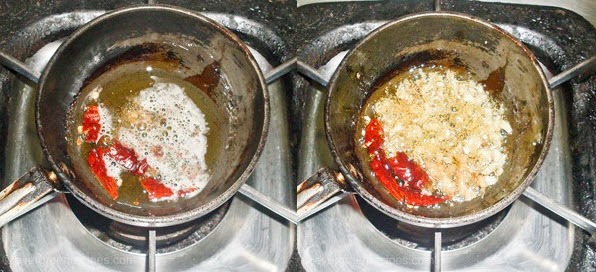 Temper with cumin seeds, ginger, garlic, dry red whole chili, asafoetida and curry leaves. When the chillies are staring getting brown switch off the flame. add this tempering ingredients in the wok and immediately cover it to get the aroma of the spices. Delicious kadhi is ready to serve.