Check out this recipe of Aloo Dum, A popular north Indian Recipe which is quite a regular in the North Indian Restaurants.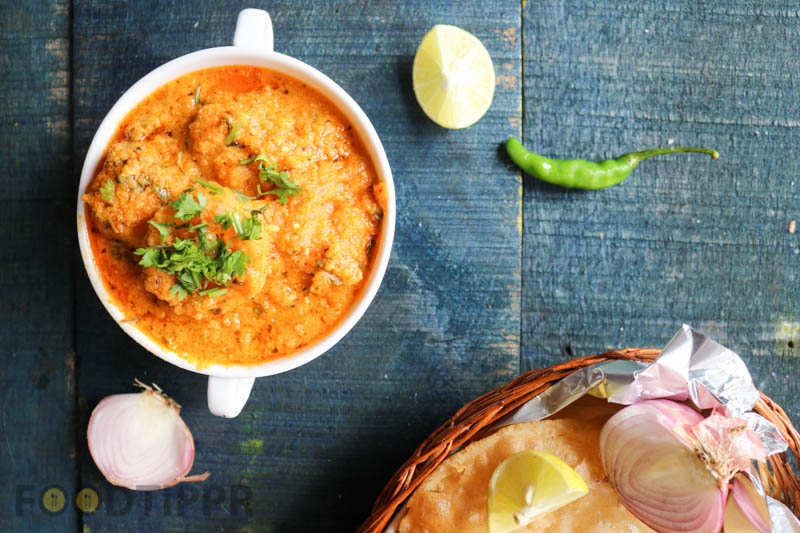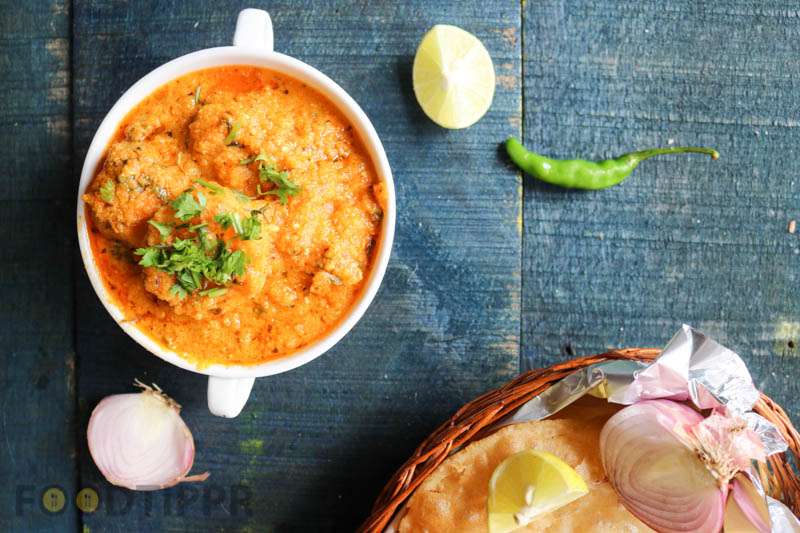 It is so amazing to see how a simple potato can be turned into so many awesome recipes with different tastes. Dum Aloo brings a taste that is unique.
All the spices mentioned would be readily available in your local grocery store. And if you love Indian Food, chances are, you probably already have a few of them in your kitchen.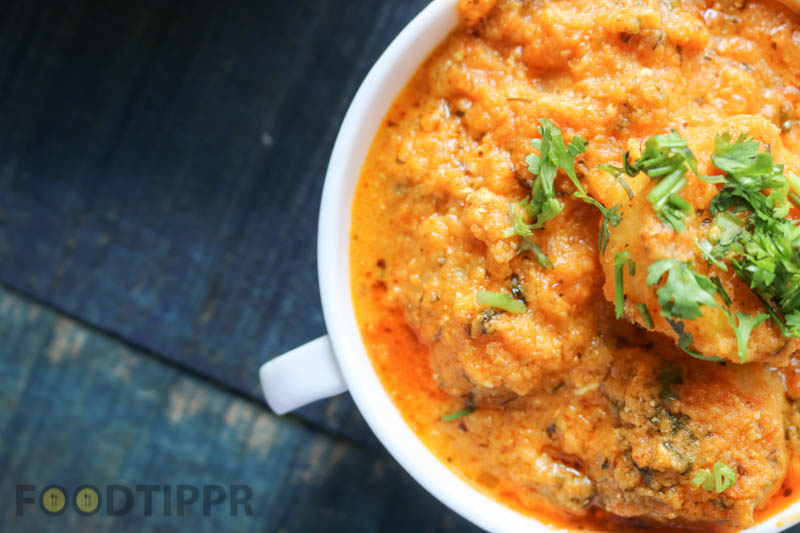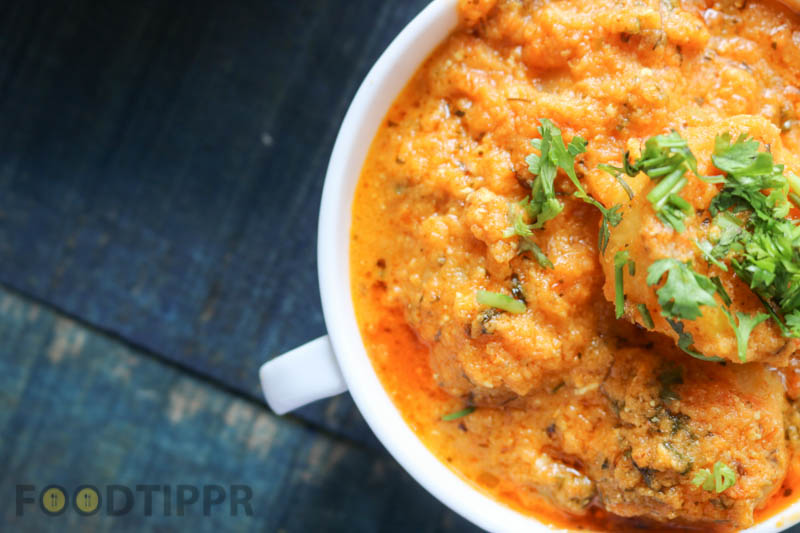 The spices add that unique aroma to the recipe so make sure you get them all before trying this recipe.
Find the easy step by step video presentation below.
Preparation Time: 10 Minutes
Cooking Time: 10 Minutes
Serves: 3
Ingredients
BOILED POTATO – 6
VEGETABLE OIL- 1 TBSP
TURMERIC POWDER-1/2 TEASPOON
RED CHILI POWDER- 1/2 TEASPOON
CUMIN POWDER- 1/2 TEASPOON
VEGETABLE OIL- 2 TBSP
ONION CHOPPED- 2
GINGER-1/2 INCH PIECE
TOMATO CHOPPED- 2
VEGETABLE OIL- 3 TBSP
CUMIN SEEDS- 1 TEASPOON
CLOVES- 4
CARDAMOM GREEN-2
CINNAMON STICK- 1/2 INCH PIECE
RED CHILI POWDER- 1 TEASPOON
TURMERIC POWDER-1/4 TEASPOON
CURD – 1/4 CUP
SALT- TO TASTE
FENUGREEK LEAVES- 1 TEASPOON
WATER- 50 ML
CORIANDER LEAVES- 2 TBSP
Watch the Video