Check out the recipe of this delicious potato pepper fry. I shared the recipe of Mushroom Peppery Fry on the blog, but I know that many people do not have the same love for Mushrooms. (I am the only one in my family who loves Mushrooms)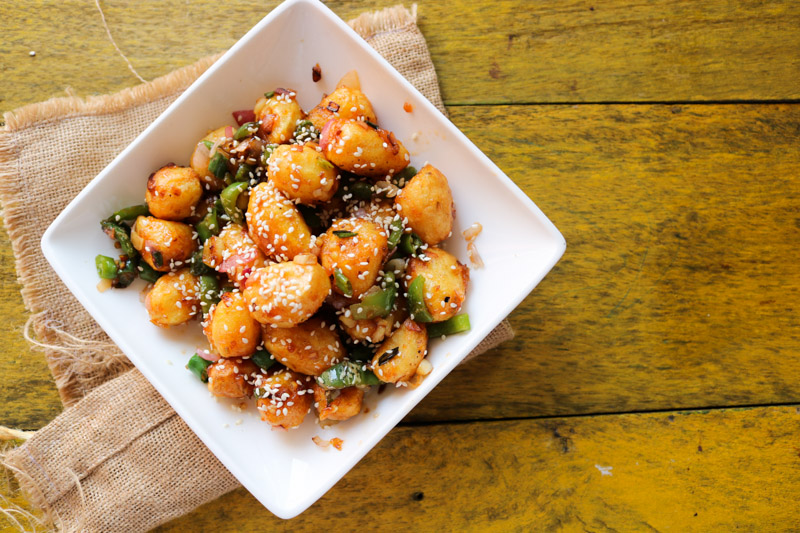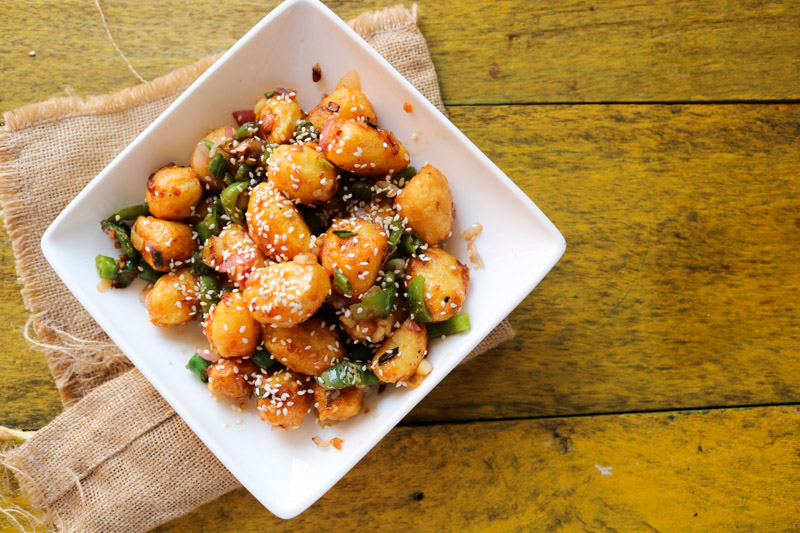 So I went ahead and made the same recipe using the potatoes, and we call it Potato Pepper Fry. It's a super delicious evening snack or a welcome dish I am sure you will love it if you love spicy food.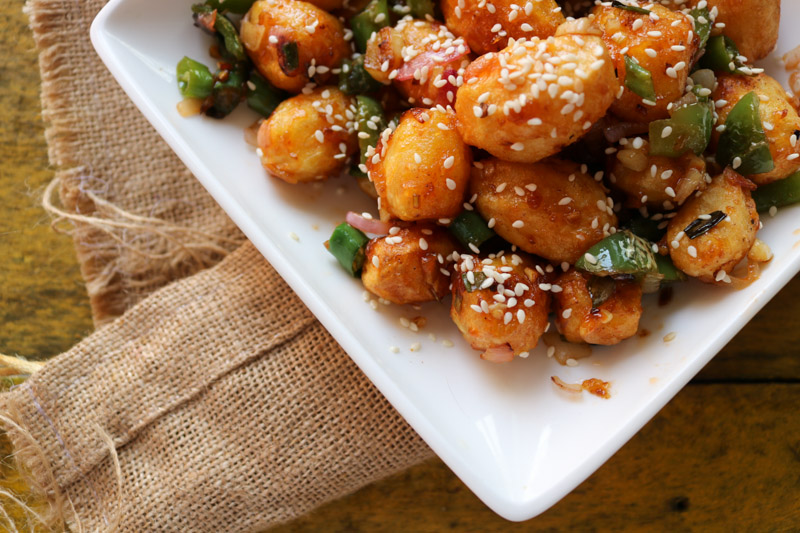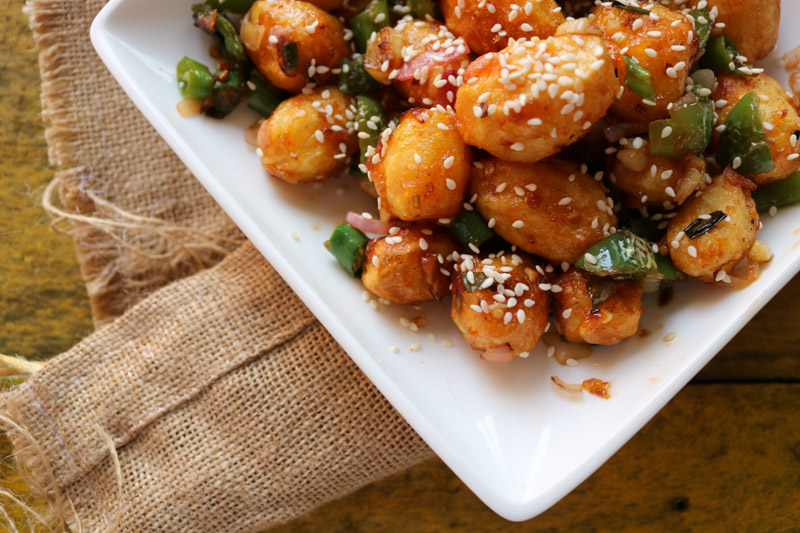 Find the Ingredients below and watch our each preparation method video. Enjoy!
INGREDIENTS
SMALL POTATOES (BOILED AND PEELED)- 20-25
CORN FLOUR- 1/4 CUP
RICE FLOUR- 1/4 CUP
LACK SALT- 1/2 TEASPOON
PEPPER POWDER- 1/2 TEASPOON
RED CHILI POWDER-1 TEASPOON
SALT- TO TASTE
PERI-PERI SEASONING- 1 TEASPOON
VEGETABLE OIL- FOR DEEP FRYING
VEGETABLE OIL- 1 TBSP
GINGER CHOPPED- 1 TEASPOON
GARLIC CHOPPED- 3 TEASPOON
ONION- 1 CHOPPED
CAPSICUM- 1 CHOPPED
GREEN CHILI CHOPPED- 2
SOY SAUCE- 1 TEASPOON
HOT AND SWEET SAUCE- 1 TBSP
CORN FLOUR – 2 TEASPOON DISSOLVED IN 1 TBSP WATER
SALT- TO TASTE
VINEGAR- 2 TEASPOON
SESAME SEEDS- FOR GARNISH
WATCH THE PREPARATION VIDEO