Presenting the Easiest Breakfast Recipe Ever. I've shared quite a lot of delicious recipes on the website, which you can check here. Breakfast Recipes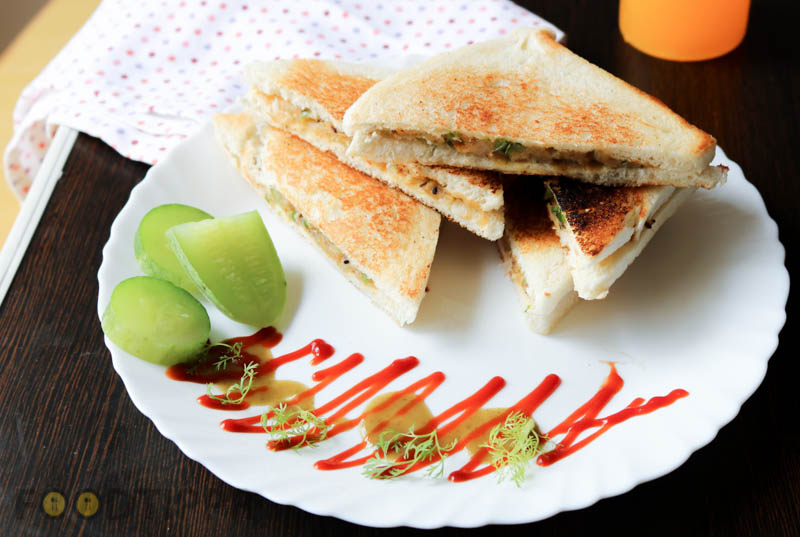 Learn how to make delicious potato mix sandwich easily at home. Check out the video below.  I am sure you are going to love this.
Preparation Time:  30 Minutes
Serves 4
Features: Spicy, Great for Tiffinbox
Ingredients
2 cup Potato (boiled and mashed)
1 Onion, chopped
to taste Salt
2 Green chili, chopped
2 tbsp Capsicum, chopped
1/2 teaspoon Pepper powder
1/4 teaspoon Mustard seeds
1/4 teaspoon Nigella seeds
1/2 teaspoon Cumin seeds
1/2 teaspoon Red chili powder
1/4 teaspoon Cumin powder
2 tbsp Vegetable oil
4 Bread slice
1 tbsp Butter
Watch the video preparation
Steps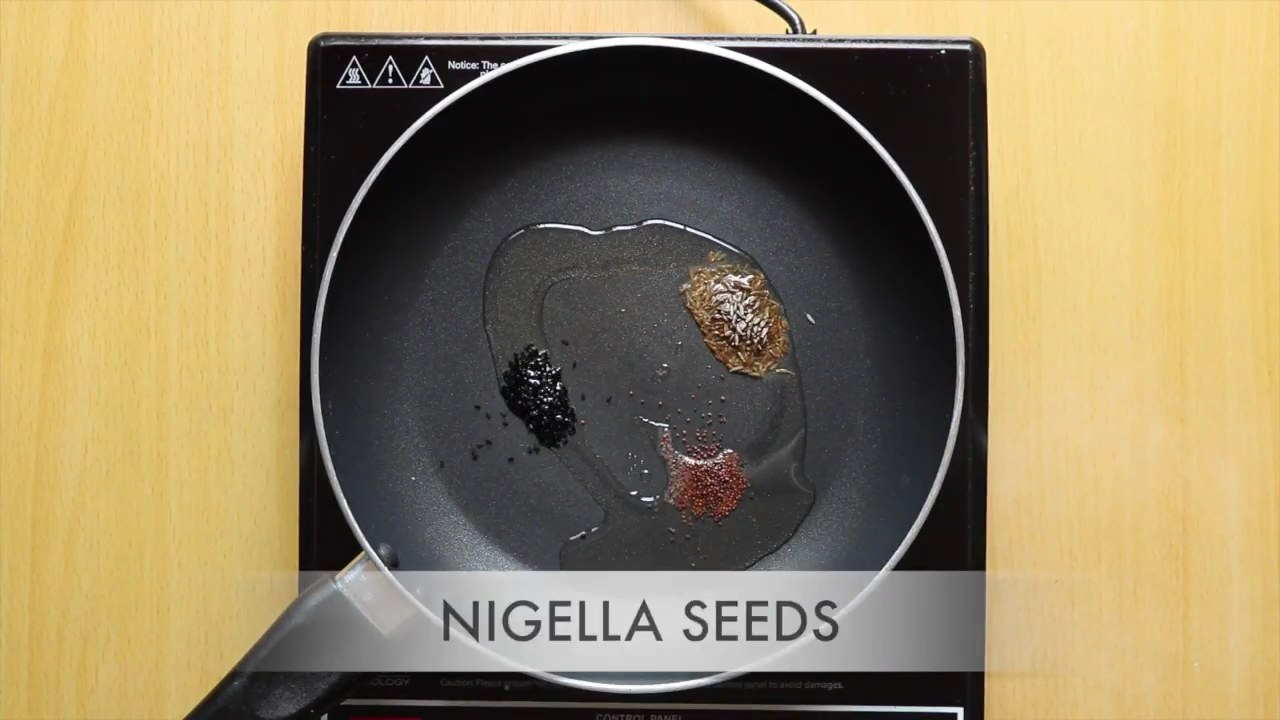 Heat the oil in a pan and temper with cumin, mustard and nigella seeds. When seeds start to crackle add onion.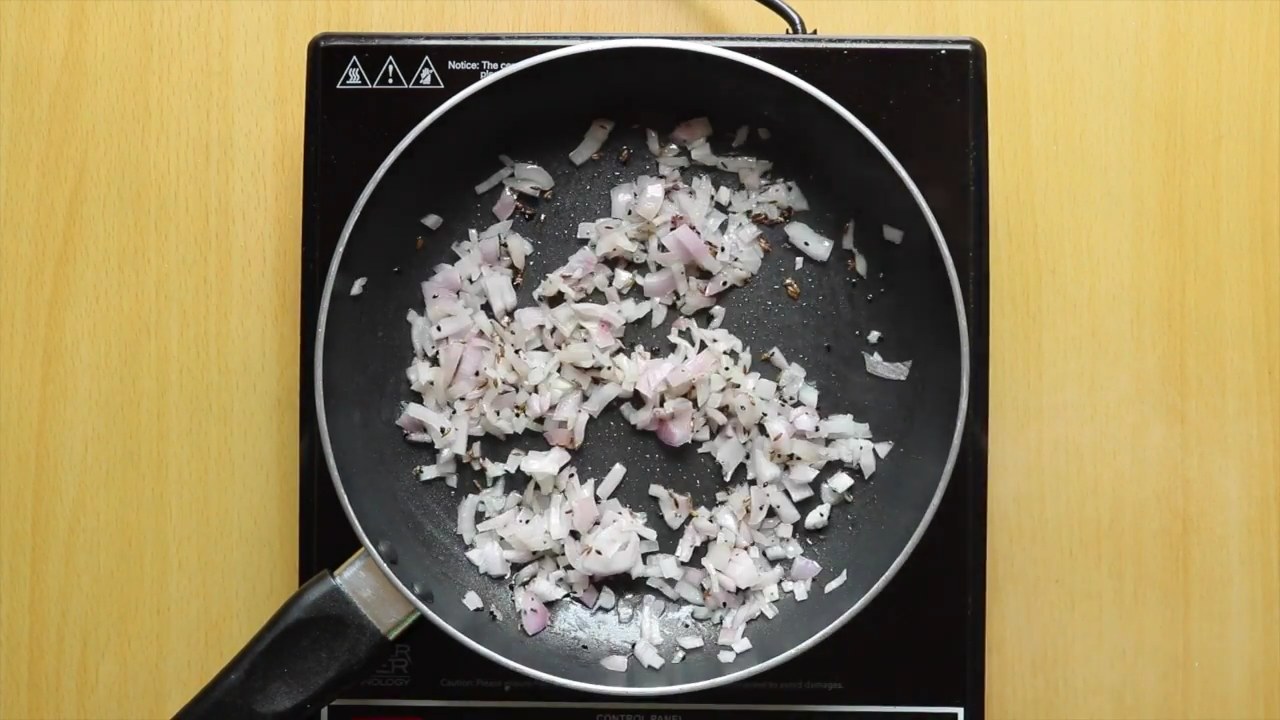 Fry the onion till it is translucent in the color.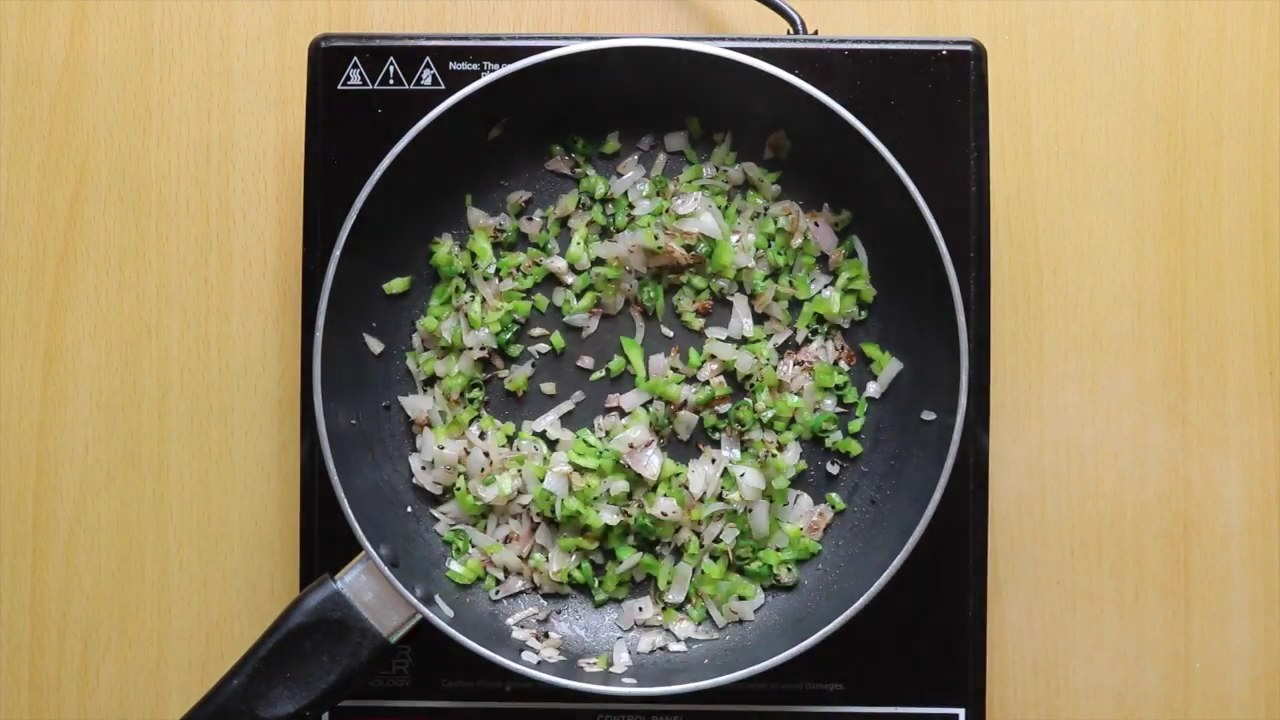 Add green chili and capsicum and cook for 2-3 minutes on a medium heat.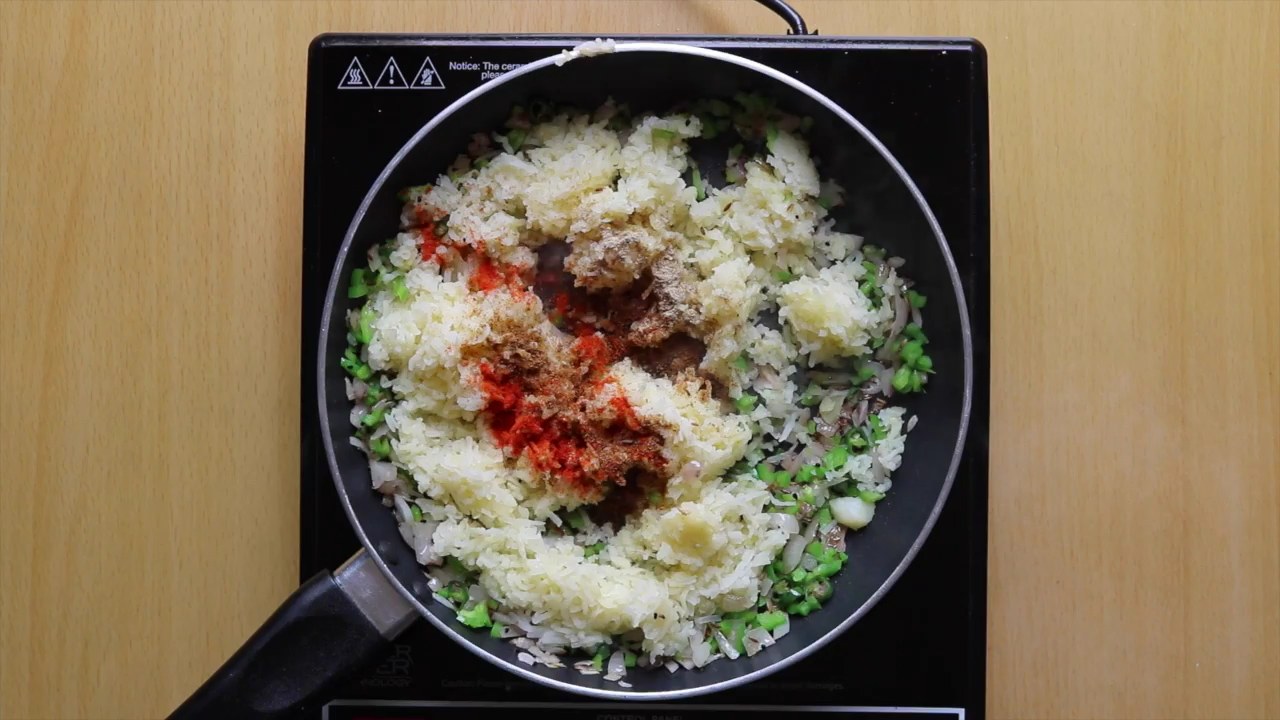 Add mashed potatoes, pepper powder, cumin powder, red chili powder, and salt. Mix it well. The sandwich mixture is ready.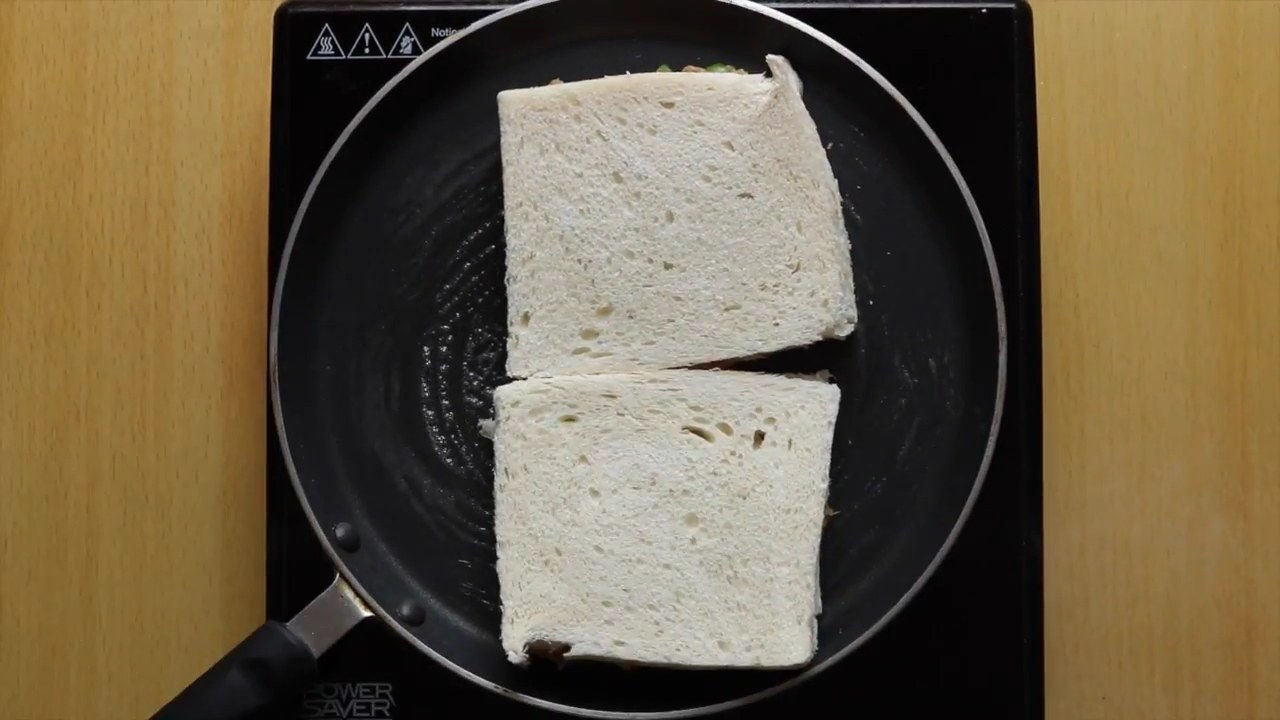 Take the piece of the bread slice and spread the prepared mixture on one side of the bread and cover it with the other slice.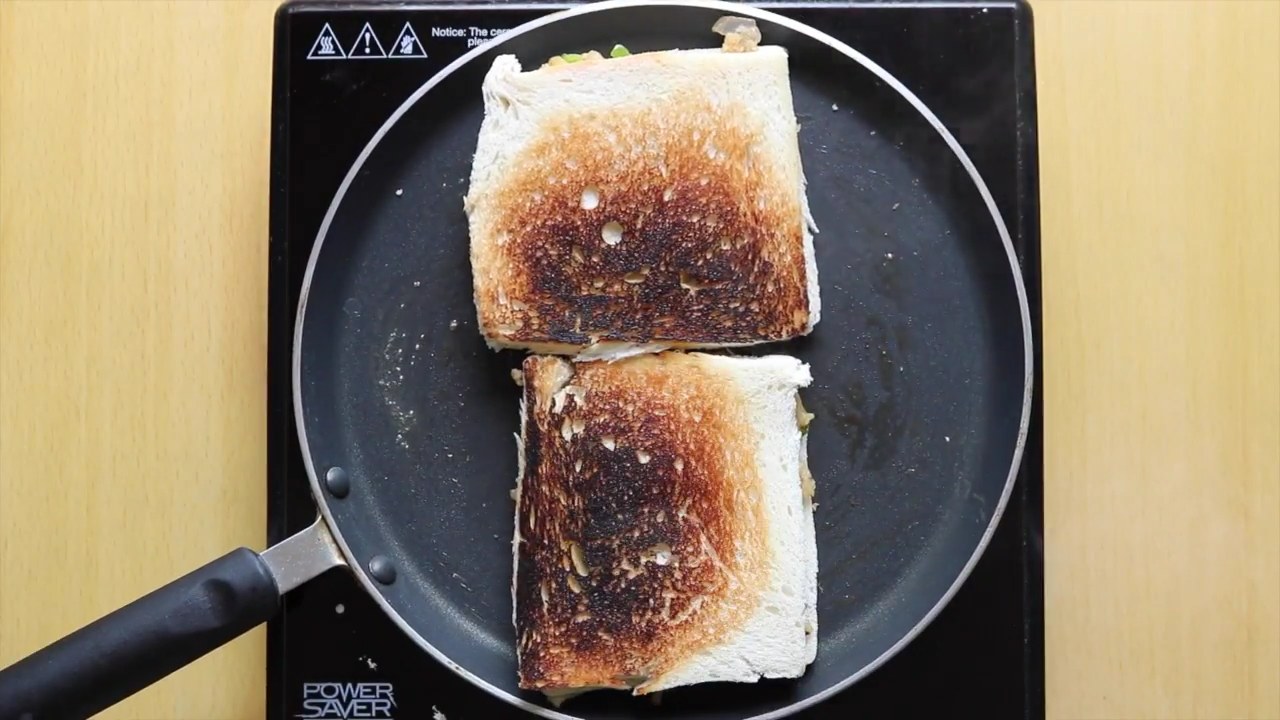 Heat the pan, apply butter on both the sides of the bread and cook it on low flame till the bread is light golden and crisp from both the side. Cut it into triangle and serve hot with your favourite sauce.