Check out the delicious recipe of Papdi Chaat,  I had this Papdi Chaat in a local shop and was blown away by the quality. So, I wanted to replicate it for you guys,
Fortunately, I was able to make the exact same Papdi Chaat that had, and surprisingly it is really easy to make at home.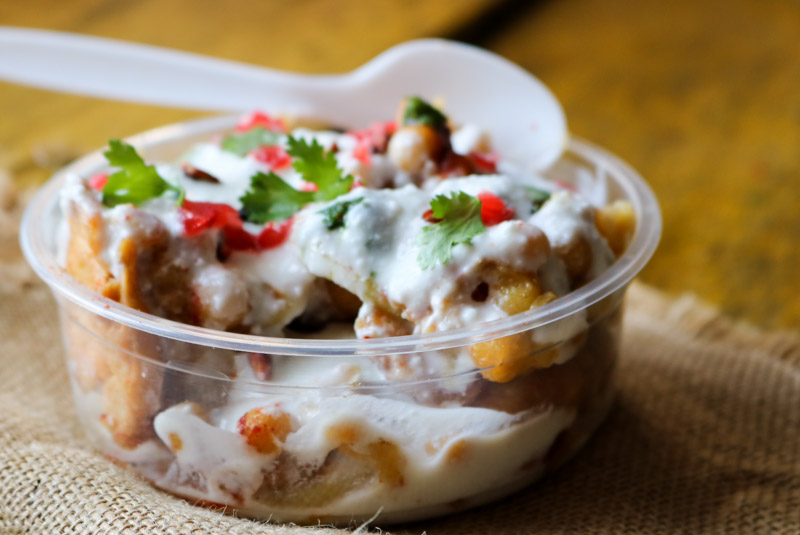 Find the ingredients below, make sure you have them available beforehand, and then watch this step by step video embedded below.
I hope you guys will in delicious Papdi Chaat Recipe,  there are so many other recipes on Foodtippr.com that you can try.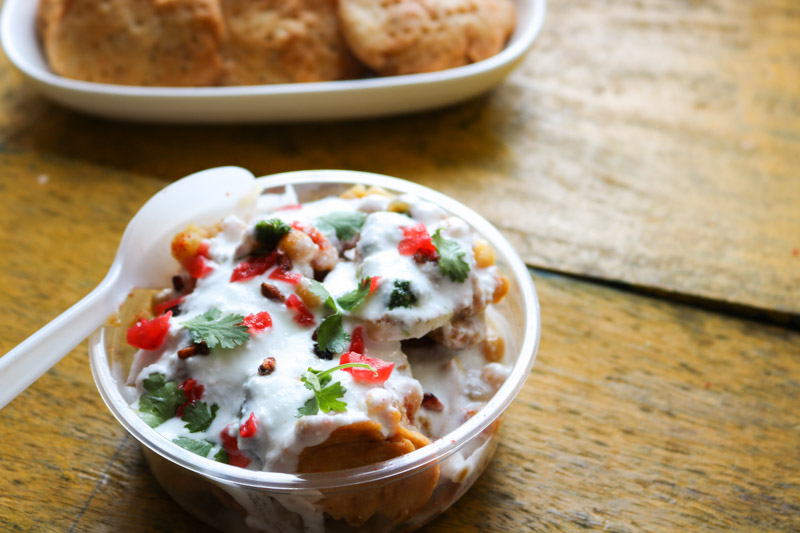 INGREDIENTS
ALL PURPOSE FLOUR- 1.5 CUP
CAROM SEEDS- 1 TEASPOON
VEGETABLE OIL- 2 TBSP
SALT- 1 TEASPOON
WATER- TO KNEAD DOUGH
VEGETABLE OIL- FOR DEEP FRYING
PAPDI- 7-8 PIECE PER SERVING
SLICED POTATO- 6-7 PER SERVING
BOILED WHITE PEAS- 2 TBSP
RED CHILI POWDER- 1/8 TEASPOON
CHAAT MASALA- 1/8 TEASPOON
TAMARIND CHUTNEY- 1 TBSP
GREEN CHUTNEY- 1 TEASPOON
WHISK SWEET CURD- 3 TBSP
ANARDANA- FOR GARNISH (OPTIONAL)
CHERRY- FOR GARNISH (OPTIONAL)
YOU CAN USE NAMKEEN OR POMEGRANATE FOR GARNISHING
WATCH THE PREPARATION VIDEO