Check out the recipe for egg curry or Anda curry as it is popularly known. It's delicious and it's easy, falls somewhere between a veg curry and a nonveg curry.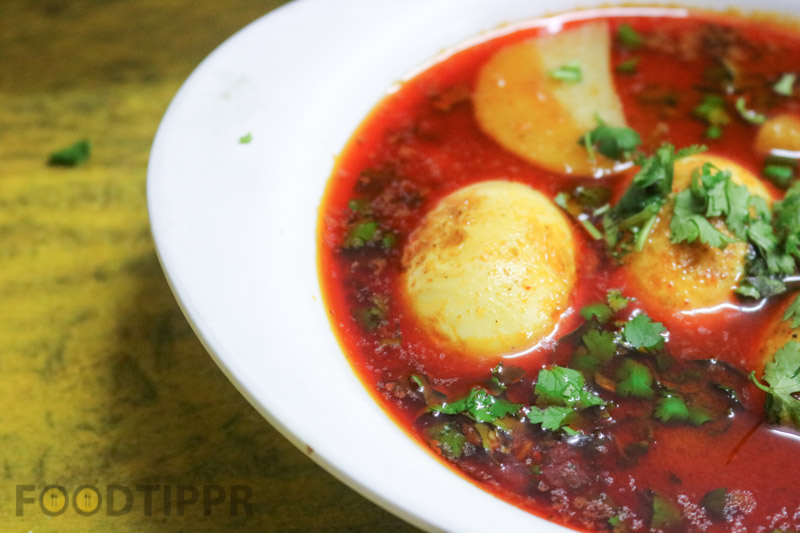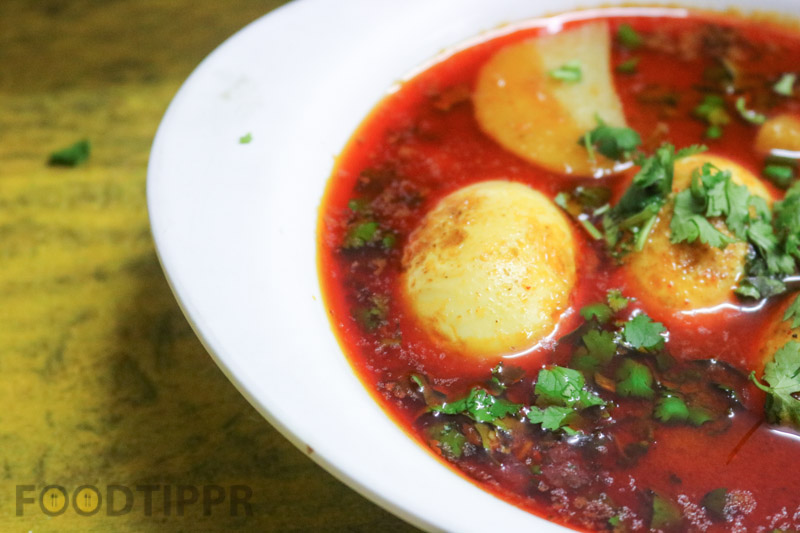 We tossed in some potatoes for those who don't want to eat eggs. So let's call it the Potato Egg Curry. There isn't really much to talk about this recipe so I'll just show you how to make it.
Find the Ingredients below and watch the super easy recipe preparation video.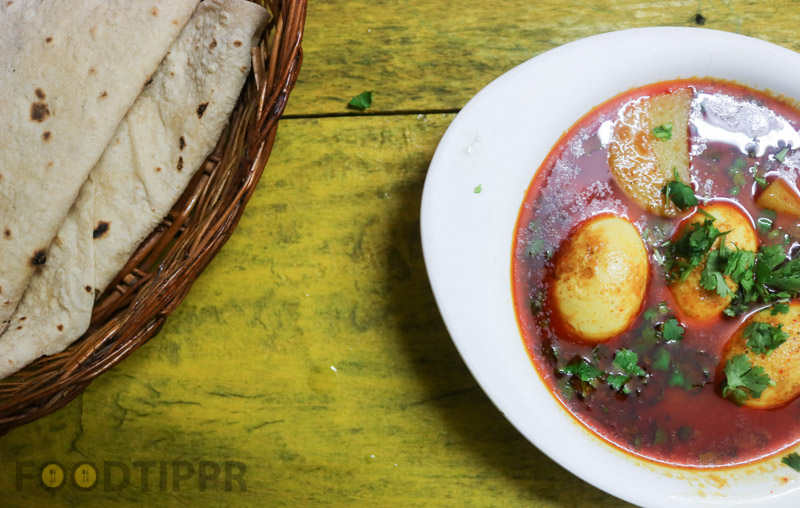 INGREDIENTS
MUSTARD OIL- 1 TBSP
ONION – 1 (MEDIUM)
GINGER- 1/2 INCH PIECE
GARLIC- 10 CLOVES
CUMIN SEEDS-1 TEASPOON
CLOVES- 4
BLACK PEPPER- 7-8
CARDAMOM GREEN-3
CARDAMOM BROWN-1/2
MACE-1/4 OF A FLOWER
NUTMEG- 1/8 OF A PIECE
POTATO- CUBED (3 MEDIUM SIZE)
EGG- 6
MUSTARD OIL- 4 TBSP
FENUGREEK SEEDS-1/2 TEASPOON
BAY LEAF-2
CINNAMON STICK- 1/2 INCH PIECE
TURMERIC POWDER-1/2 TEASPOON
RED CHILI POWDER- 1 TEASPOON
CORIANDER POWDER-1 TEASPOON
SALT- TO TASTE
WATER- 200 ML OR UP TO CONSISTENCY
FOR FRYING EGGS
VEGETABLE OIL- 1 TBSP
TURMERIC POWDER-1/2 TEASPOON
RED CHILI POWDER-1/2 TEASPOON
SALT-1/4 TEASPOON
CORIANDER LEAVES- FOR GARNISH
WATCH THE PREPARATION VIDEO