Presenting the recipe of Reshmi Paneer. This is kind of my invested recipe, and it is also my most appreciated recipe. I love Paneer and I love to experiment a lot of recipe with my favorite ingredient. Sometimes I fail but the other times, I discover these gem of recipes.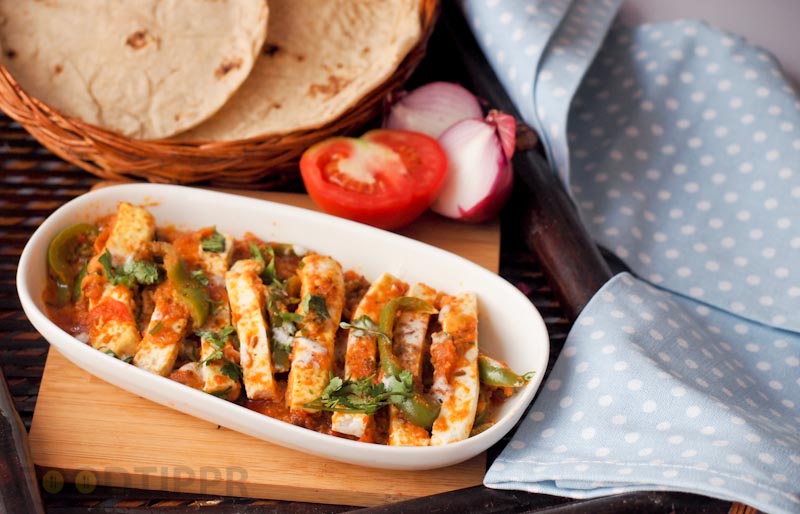 So, I came up with the name Reshmi Paneer, because of it's smooth texture, it's lovable. You will love that it melts in your mouth right away.
You can enjoy with either Rice or Chapati, And if you've got some more time at hand then I would recommend you try making Naan in your kitchen. It's easy. (Recipe is available Foodtippr)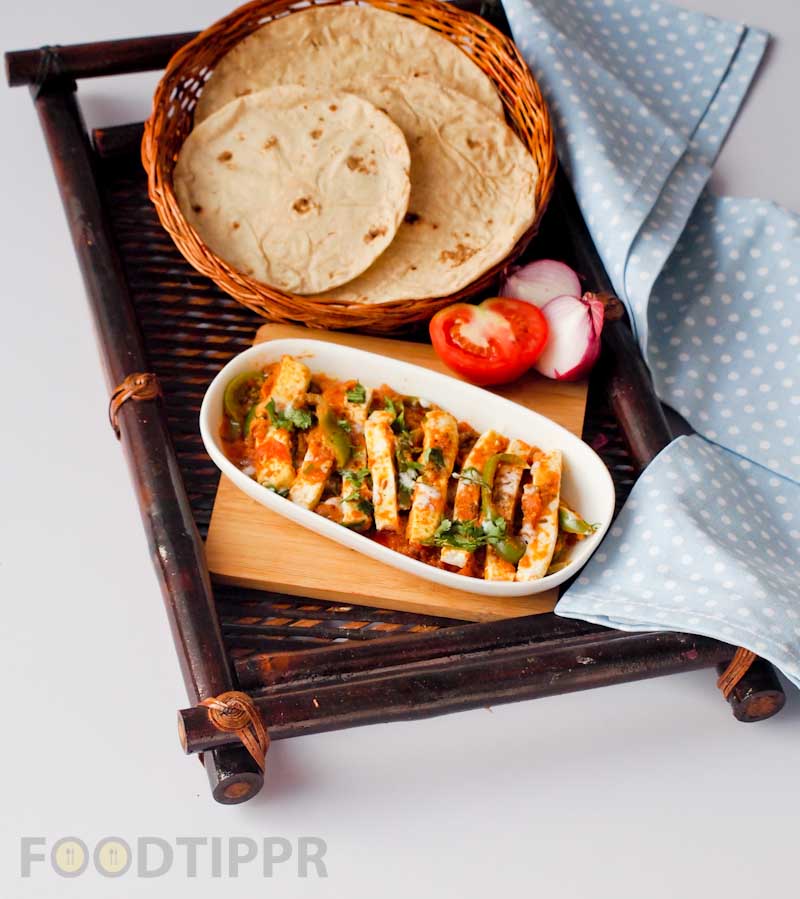 So, to enjoy this delicious Reshmi Paneer today, follow the steps mentioned below to make it.
You can also watch the video of Reshmi Paneer for better understanding.
Preparation Time: 20 Minutes
Serves: 3
Difficulty: Medium
Features: Spicy
Cuisine: Indian
Ingredients
1 tbsp Coriander leaves
2 medium size Onion
1 sliced Tomato
300 gram Paneer
1 cup Tomato puree
1/2 tsp Coriander powder
1 tsp Red chili powder
1 tbsp Cream
1 tsp Garam masala powder
1/2 tsp Turmeric powder
1 thin sliced Capsicum
1 tsp Cumin seeds
2 tbsp Vegetable oil
to taste Salt
Watch the video
Steps
Keep all the ingredients ready for reshmi paneer.
In a pan/wok, heat oil and temper with cumin seeds.
Add Chopped onion and fry it till it is translucent in the color.
Add ginger-garlic paste and cook for 1 minutes on a medium flame .
Add tomato puree and cook for 1 another minutes.
Add red chili, turmeric, coriander, and garam masala powder. Cook the spices on a low flame till it shows oil separately.
Add thinly sliced capsicum and cook another one minutes.
Add sliced tomato and mix it well.
Add 50 ml water and salt. Mix it well with the spices and cook for 30 seconds.
Add thinly sliced paneer and mix well. Cook for 2 minutes on a medium to flame. Switch off the flame.
Add cream, mix it well.
Add chopped coriander leaves. Delicious reshmi paneer is ready to serve, Serve hot with chapatti or rice.