Radga patties are quite a popular street food from Maharashtra. But you will usually find in most of the cities in India.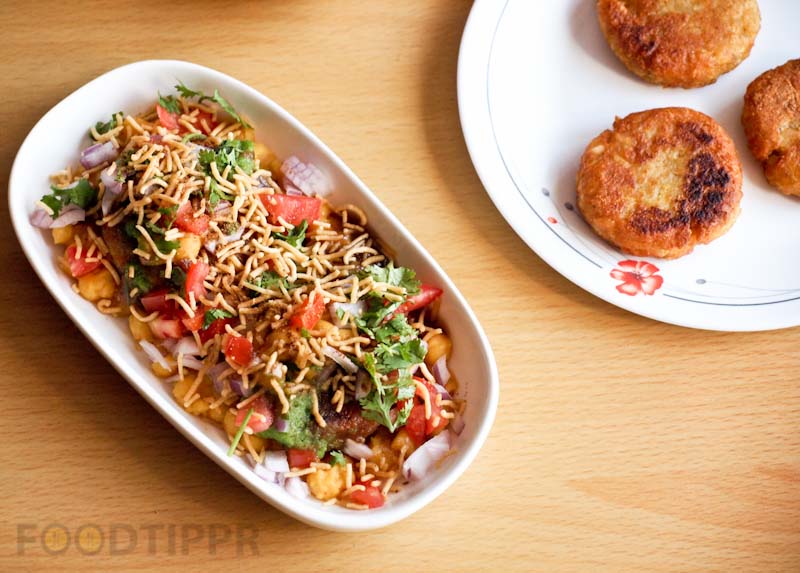 Even though I enjoy the Indian street food a lot and it is okay to enjoy it once in a while, I still prefer having them cooked at home because of the hygiene purpose.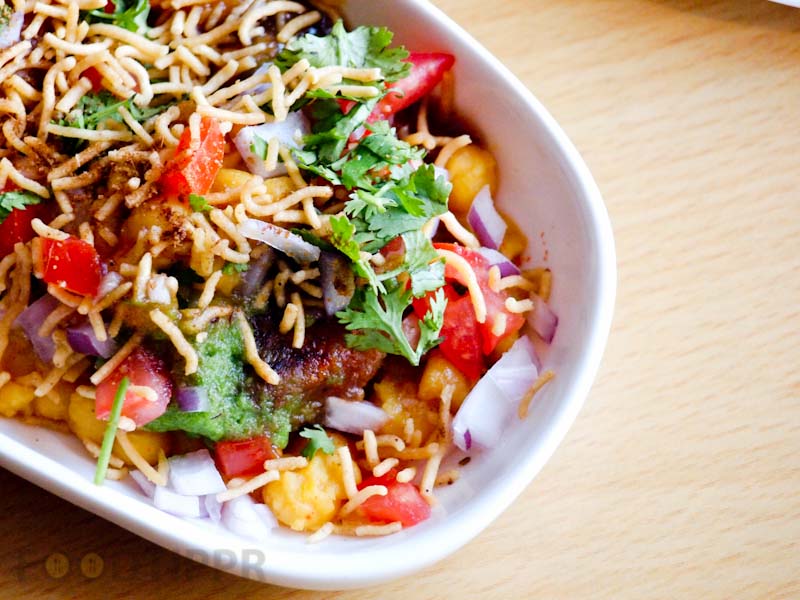 So, I am posting its recipe of Foodtippr for you guys, so that you too can prepare it at your home with all the cleanliness and hygiene.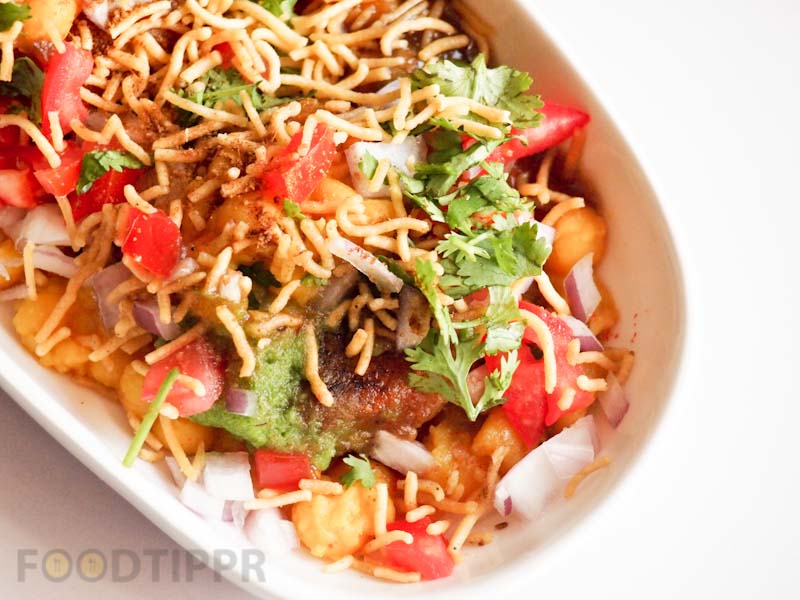 Also, when you know the recipe of something, you don;t have to hunt for it in the city when you are craving for it. Follow the step by step process of making delicious Radga Patties at home and enjoy with friend and family.
Preparation Time:  40 Minutes
Serves 4
Features: Spicy
Ingredients
1 cup Dried peas (safed matar)
1 teaspoon Red chili powder
1 teaspoon Turmeric powder
1/2 teaspoon Cumin powder
1/2 teaspoon Chat masala
to taste Salt
2 tbsp Coriander leaves
3 tbsp Tamarind chutney
1 tbsp Green chutney
1 Onion, chopped
1/4 cup Sev
1 cup Potato
1/2 cup Flattened rice washed1
3 cup Water
1 Tomato, chopped
Watch the video preparation
Steps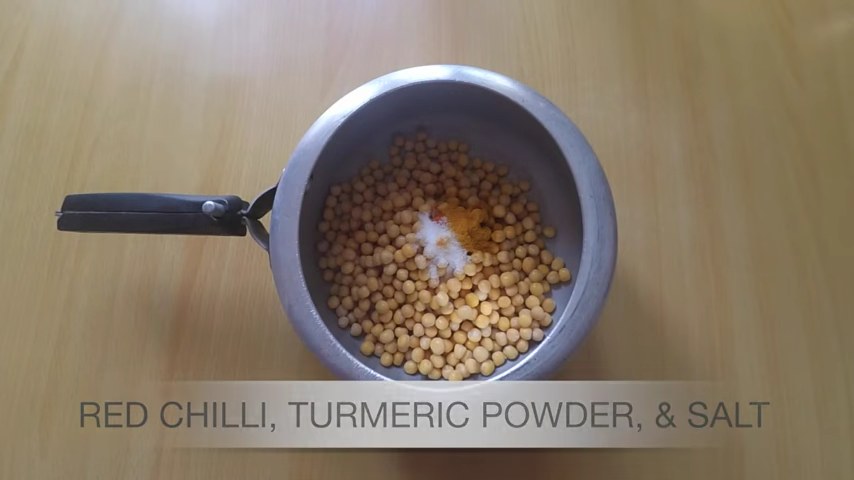 In a pressure cooker, add soaked dried peas, water, red chili powder, turmeric powder, and salt.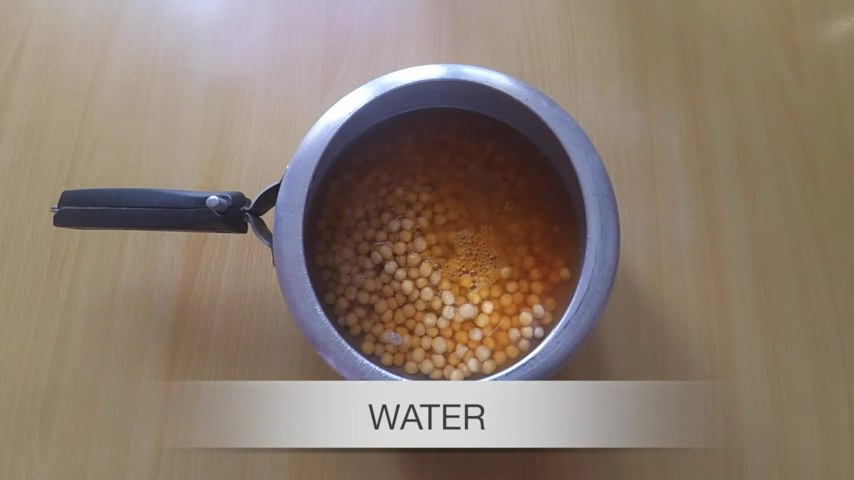 Close the lid of a pressure cooker and pressure cook it on a high heat for one whistle then keep the flame low and cook for 5-6 minutes. Switch off the stove.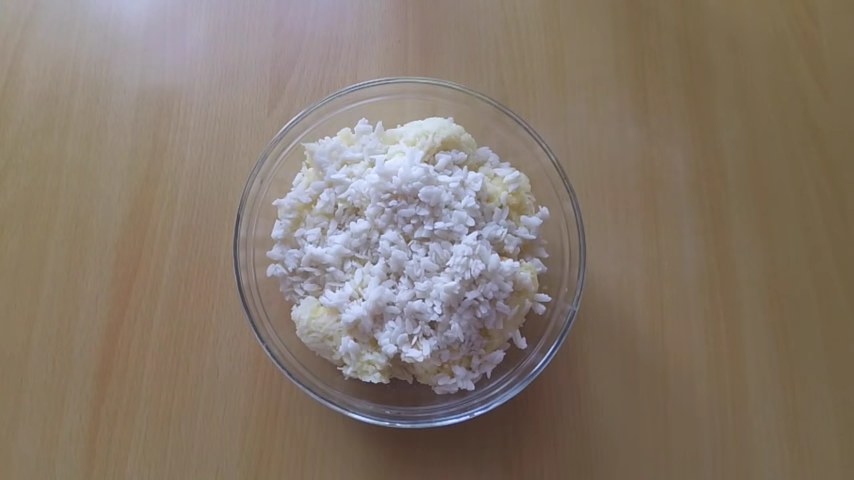 In a mixing bowl, add mashed potato and washed flattened rice.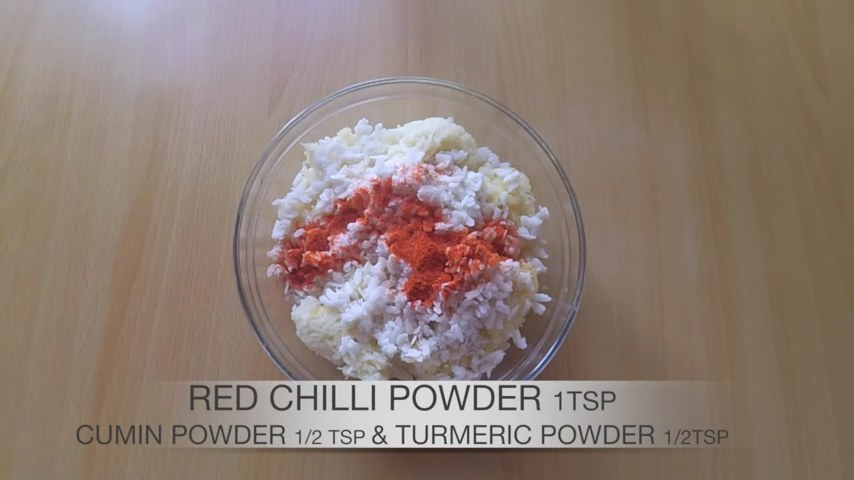 Add red chili powder, turmeric powder, cumin powder, and salt. Mix it well.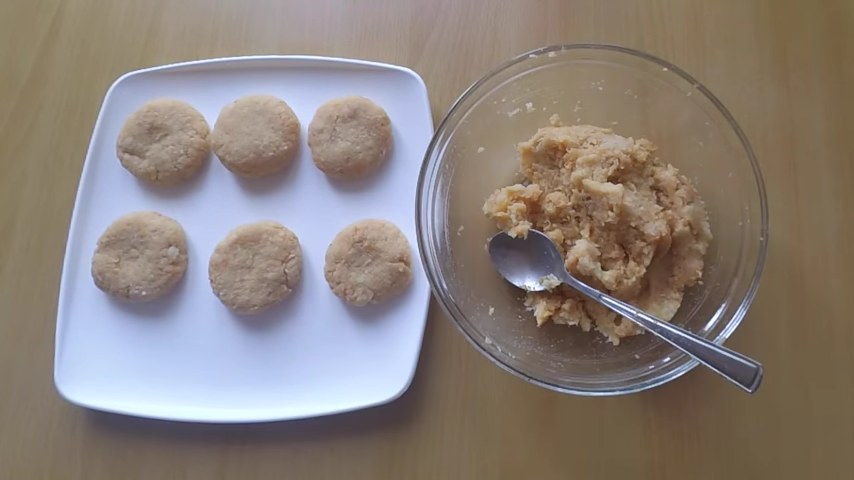 Make small tikis from the mixture.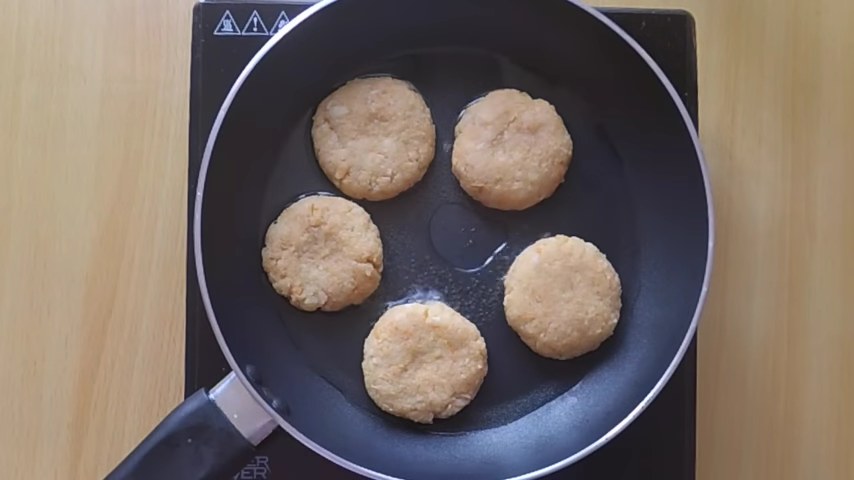 Heat 2 tbsp oil in a pan and shallow fry it on medium to low flame till it is golden and crisp.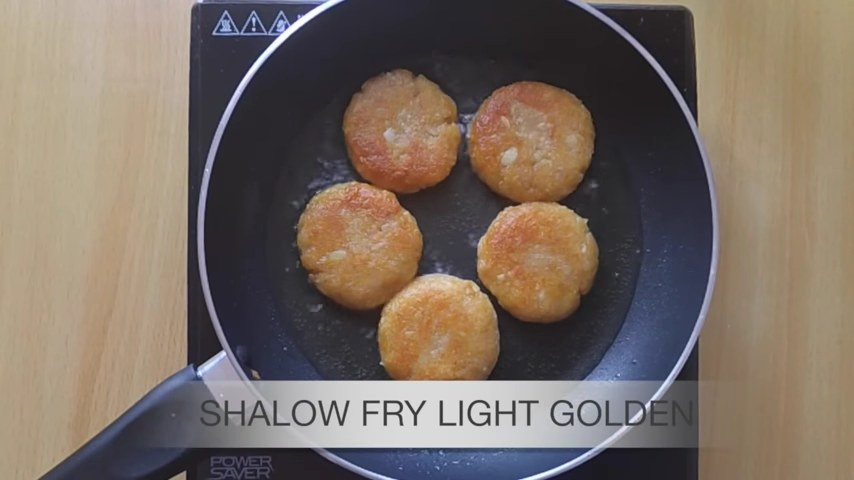 When one of the sides are golden, flip it and cook from the other sides.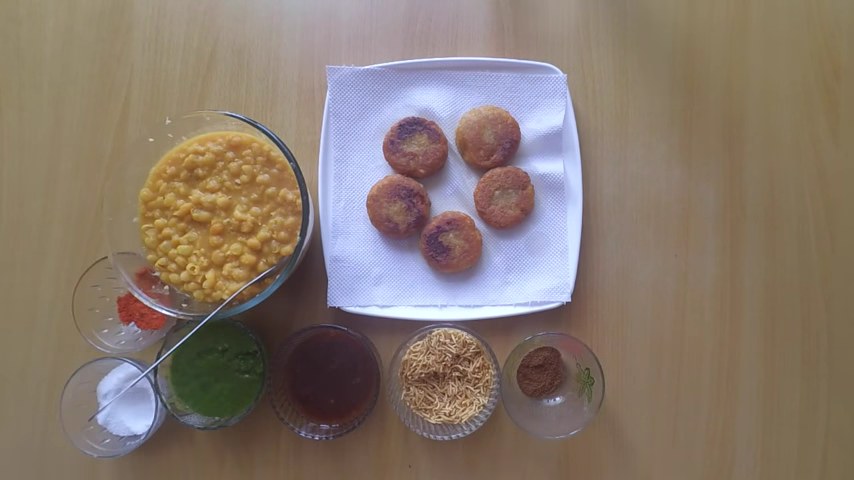 Keep other ingredients ready for decorating. Transfer the cooked peas in a bowl and mix it well.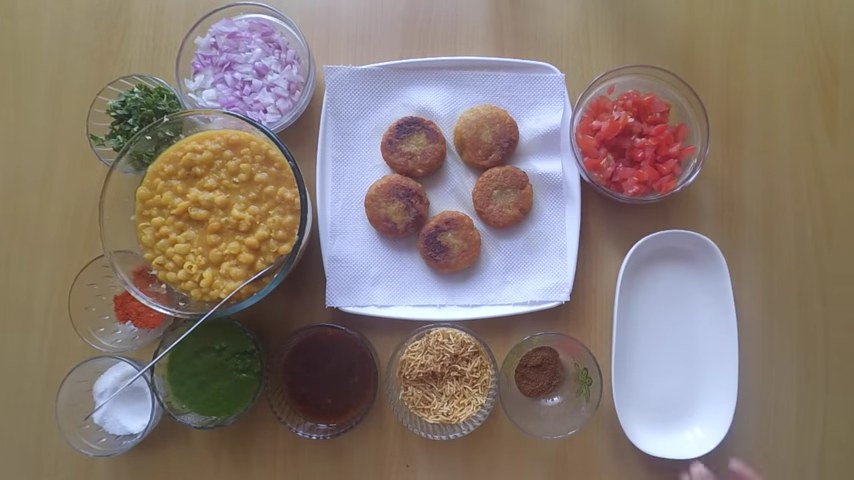 All the ingredients are ready for plating.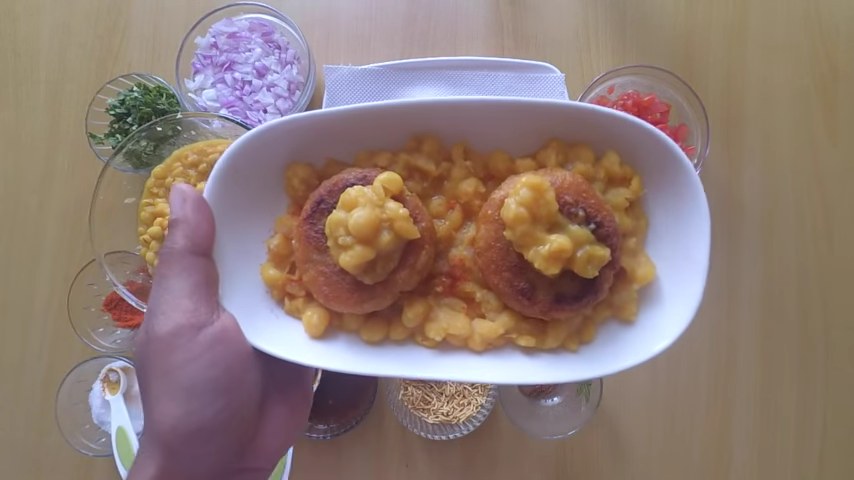 In a serving plate, put 2-3 tbsp cooked peas, then 2 tikis, sprinkle spices, chutneys, onion, tomato, and sev.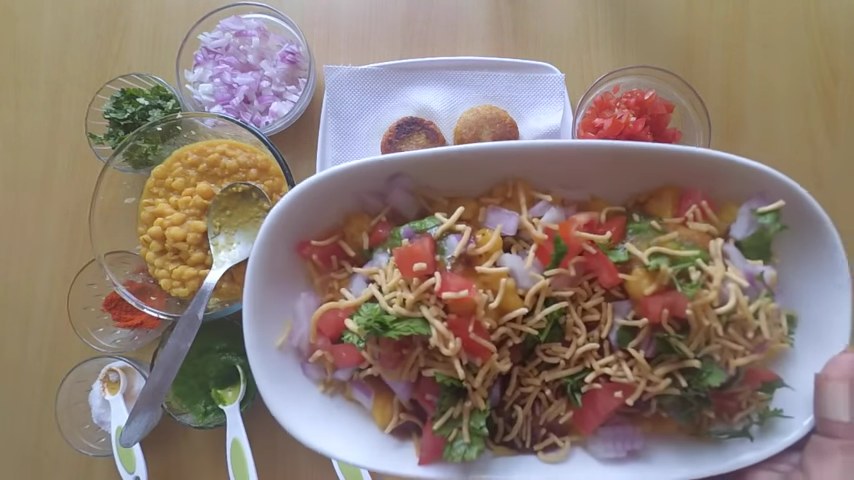 Delicious ragda patties are ready to serve.