Dear Biryani Lover,
I am glad you landed on the best Mutton Potli Biryani Recipe Ever.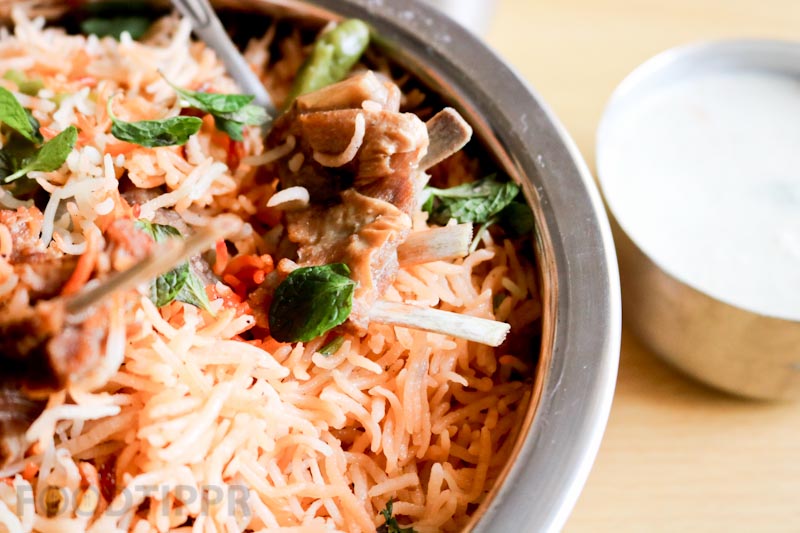 Keeping a Biryani lover is always a challenge because the bar is always so high. In fact, I am surrounded by such people and they are quite a critic of my work. This is why the Mutton Potli Biryani has attained perfection.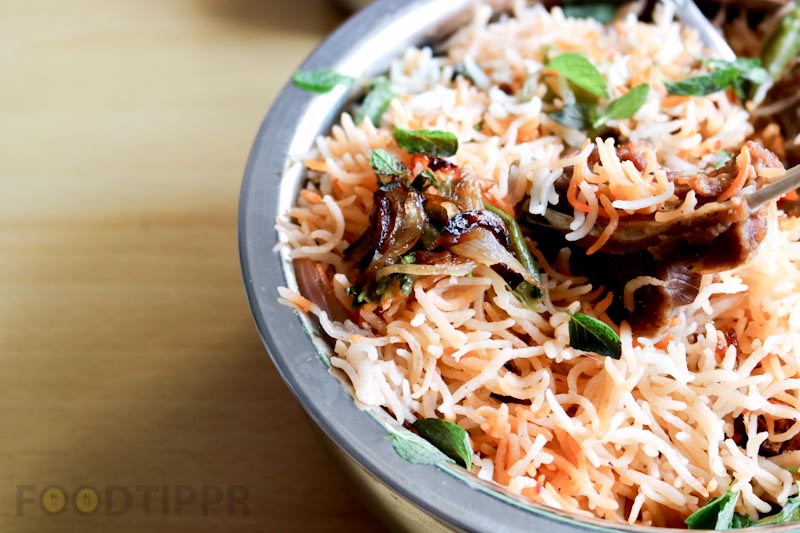 I have been making this type of Biryani from over a decade, and it has gone through several iterations to earn the batch of the Best Mutton Potli Biryani.
I am certain that if you make this recipe, everyone is going to love it, even if they are not a Biryani lover like yourself.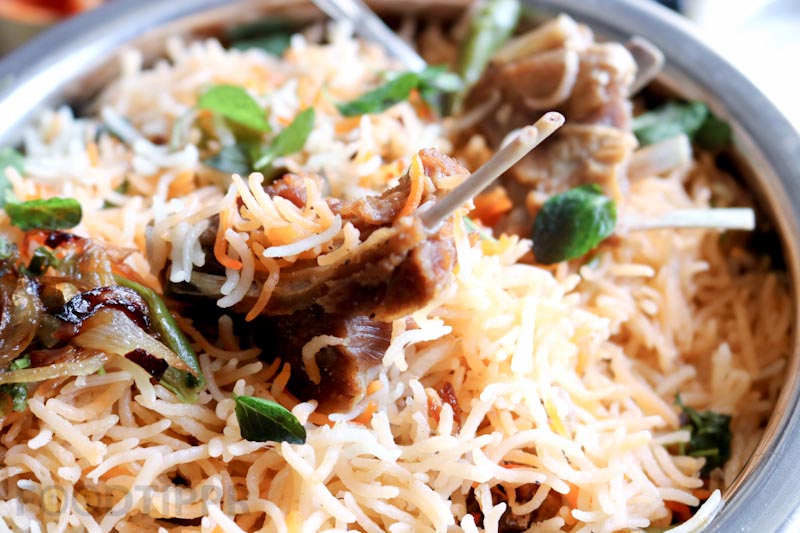 Prepare this amazing recipe by following carefully the process mentions, or simply watch the video preparation of this recipe which is to the point.
Always remember, it's practice which makes a Man (or a Women for that matter) Perfect.
Preparation Time: 20 Minutes
Cooking Time: 30 Minutes
Serves: 3
Ingredients
1/2 kg Mutton
750 ml Water
to taste Salt
3 tbsp Coriander seeds
2 tbsp Fennel seeds
1 tsp Cumin seeds
1 sliced Onion
10 cloves Garlic
1 inch piece Ginger
1/2 inch piece Cinnamon stick
5 Cloves
3 Cardamom green
2 Cardamom brown
1 teaspoon Black pepper
1 teaspoon Cumin seeds
6 cloves Garlic
1/2 inch piece Ginger
2 Cloves
2 Cardamom green
1 Cardamom brown
8 Blackpepper
1 Onion
1/4 of a flower Mace
1/2 cup Vegetable oil
2 sliced Onion
8-10 slit Green chili
3 cup soaked Basmati rice
1/2 cup Fried onion
2 tbsp Mint leaves
2 tbsp Coriander leaves
1 tbsp Kewra water
small pinch food color (red)
Now go and enjoy your biryani. and Come back for more. 🙂
Steps