Check out the recipe of Homemade Pasta. In this post, we have prepared the pasta from all purpose flour, and not just cooked the raw pasta.
You will be amazed how easy it is to make pasta, and it will be free from any type of adulteration. You get what you make.
Check out the step by step process of the making of Homemade Pasta. Also, you can watch the full video of the preparation of the Homemade Pasta.
Ingredients
1/2 cup All purpose flour
1/2 cup Tomato puree
1 tbsp Garlic
1 tbsp Ginger
1/2 tsp Red chili flakes
1/4 tsp Pepper powder
2 tbsp Vegetable oil
1 chopped Onion
1/4 Green peas
2 Green chili
1/4 cup Broccolli
to knead the flour Water
to taste Salt
1/4 tsp Oregano herbs
1/4 tsp All purpose seasoning
Steps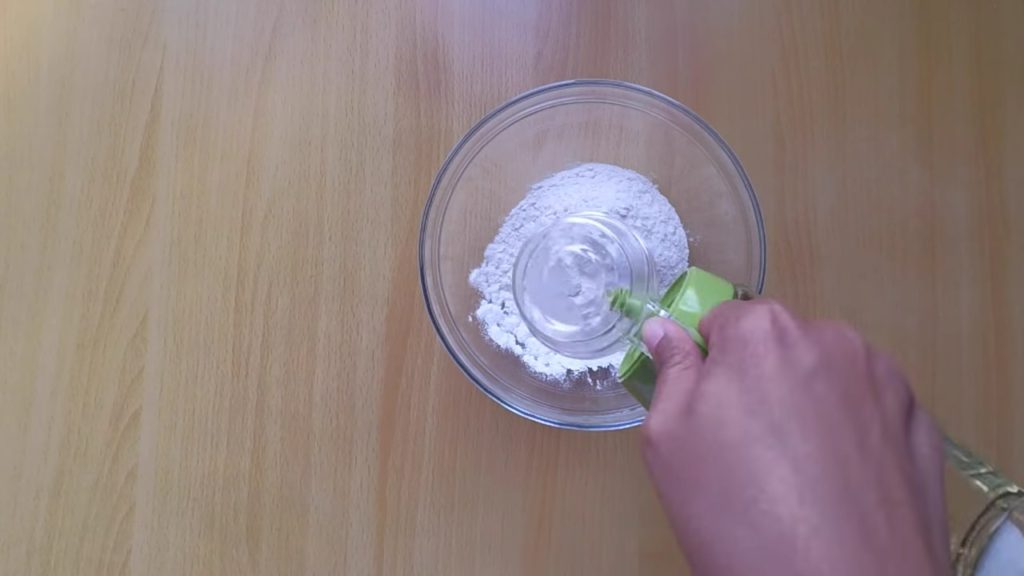 In a mixing bowl, add all purpose flour, salt, vegetable oil and salt. Mx it well. Add water and knead the flour well to make a soft dough.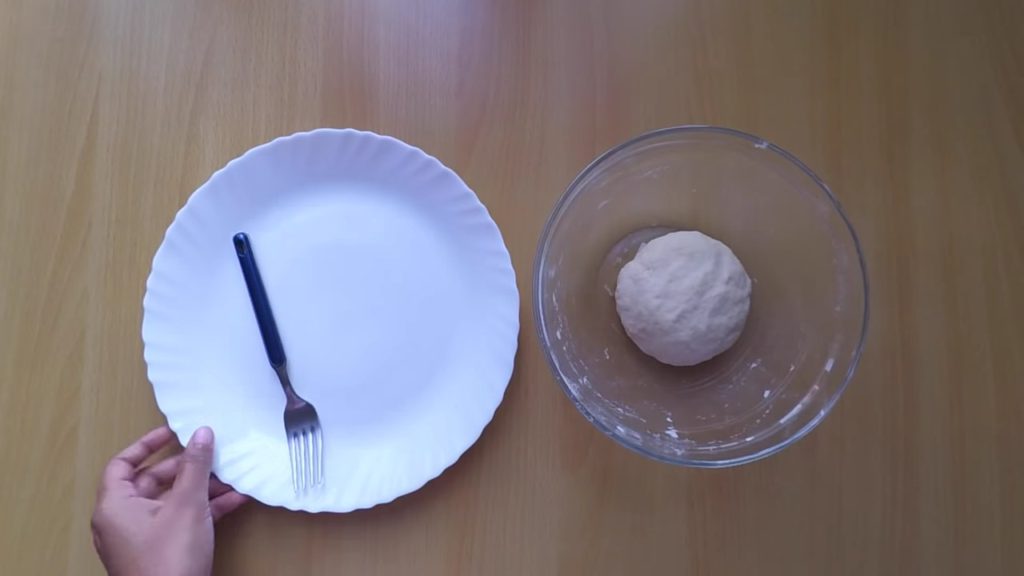 Divide the dough into 30-35 equal portions. Take one portion of the dough and make a pasta like a shape using fork. (Prefer video for better understanding)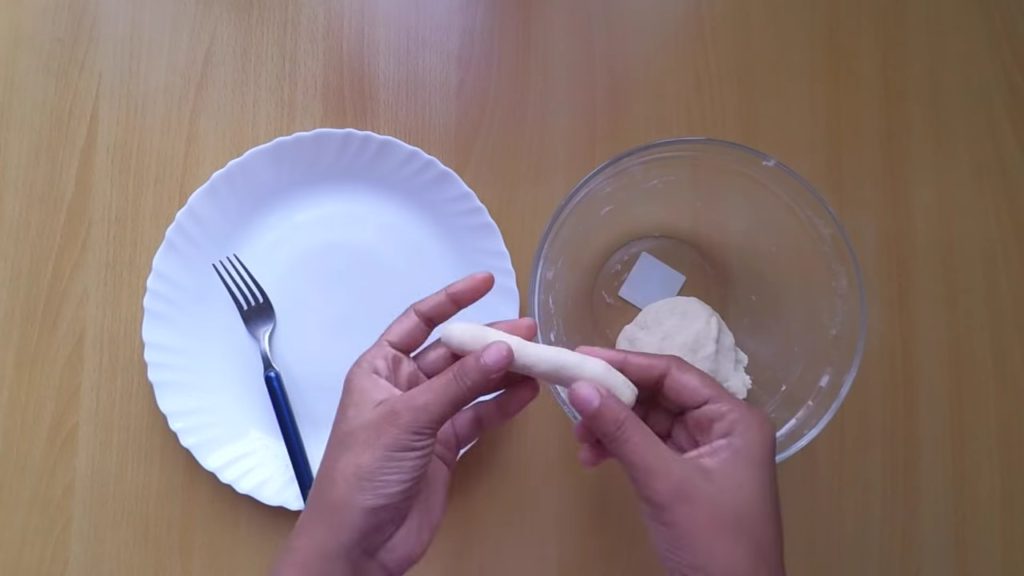 Giving pasta shape.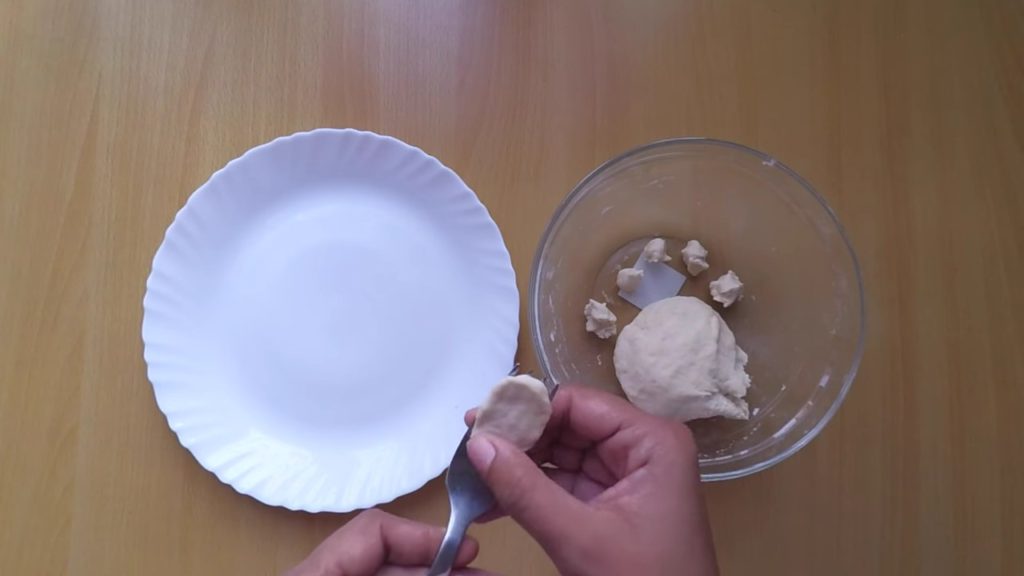 Fold it using a fork.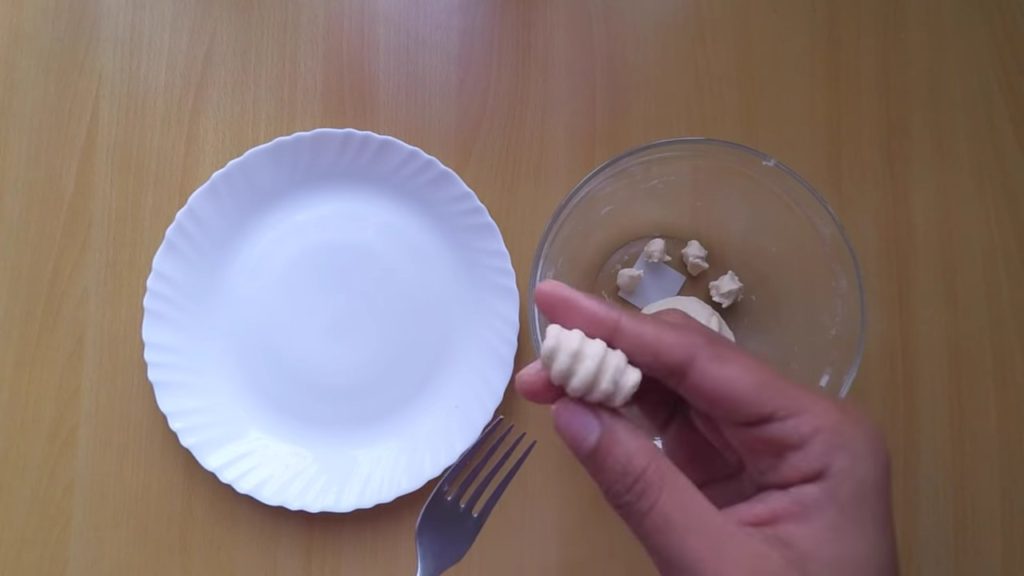 The pasta shape is ready.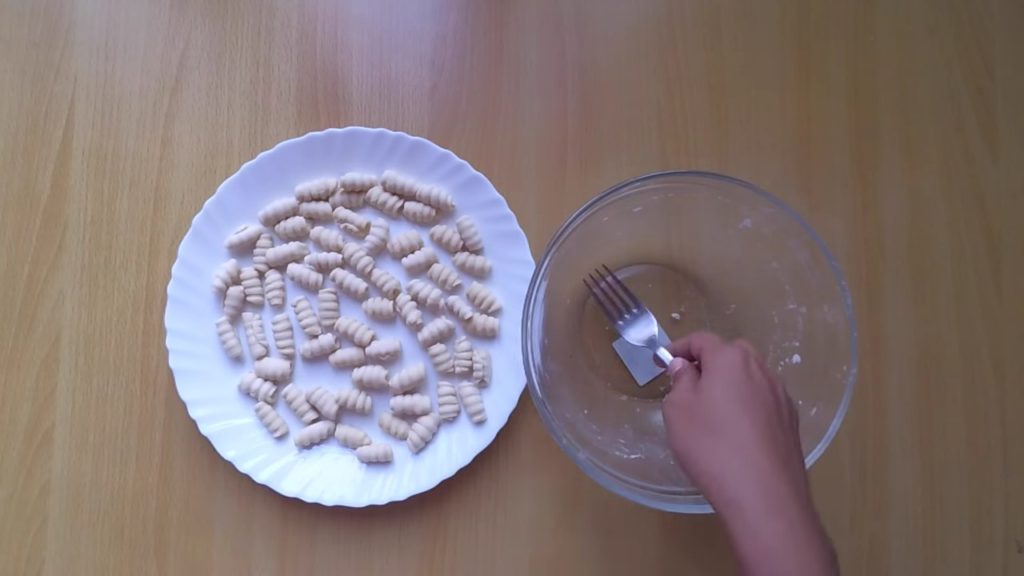 Do the same with the rest of the dough.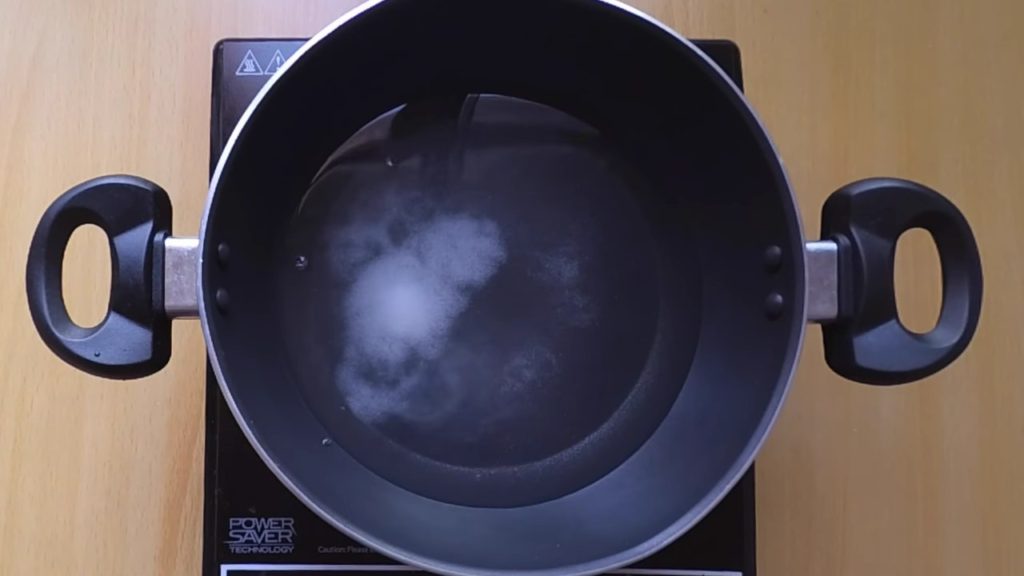 Heat wok with water and add salt. Let it boil for 1-2 minutes.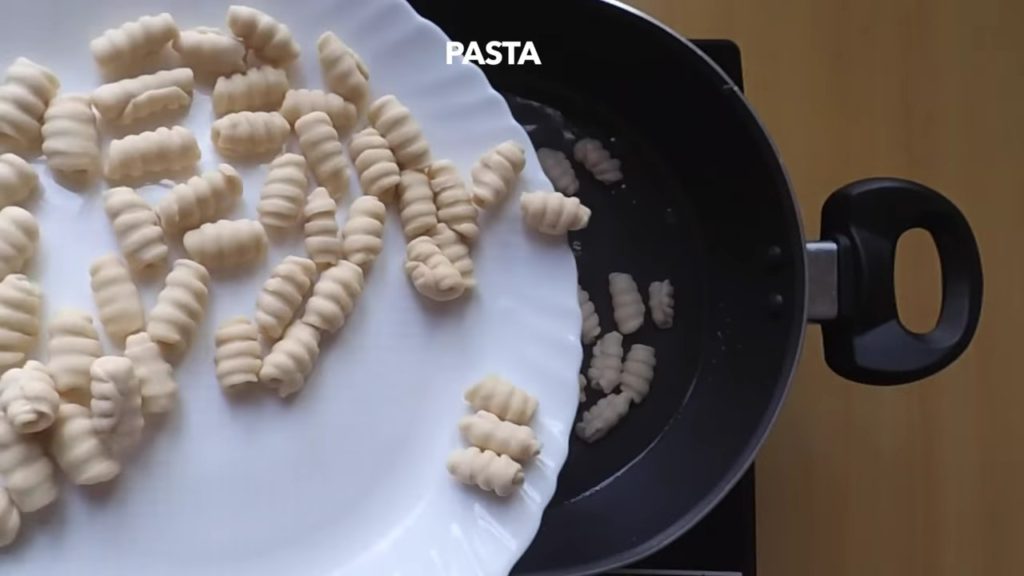 Add pasta in the wok and cook it on a medium to high flame for 8-10 minutes.
Keep stirring in between the process.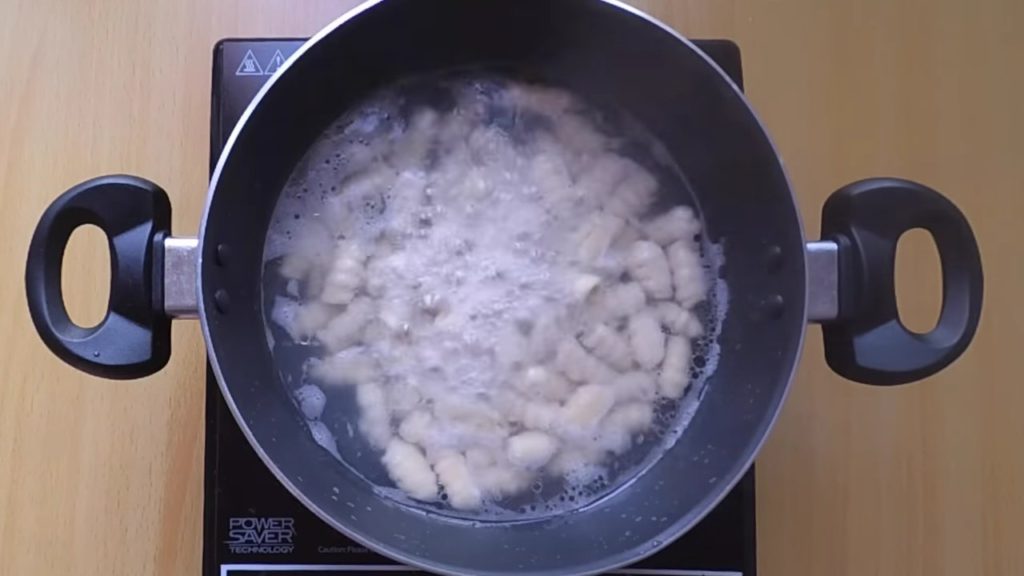 Strain it using a strainer.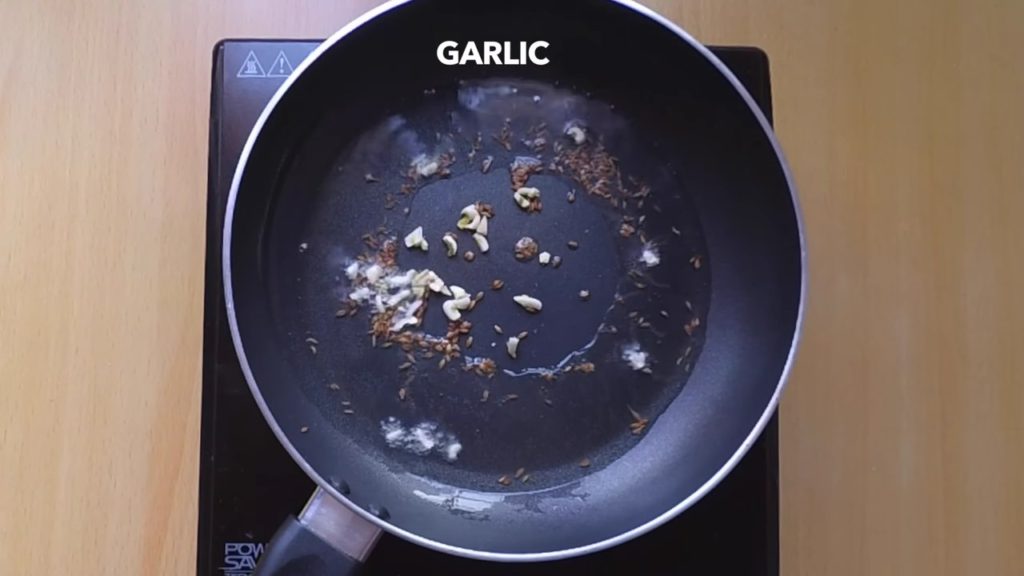 Heat oil in a pan and saute with cumin seeds ,ginger and garlic. Saute for a minute.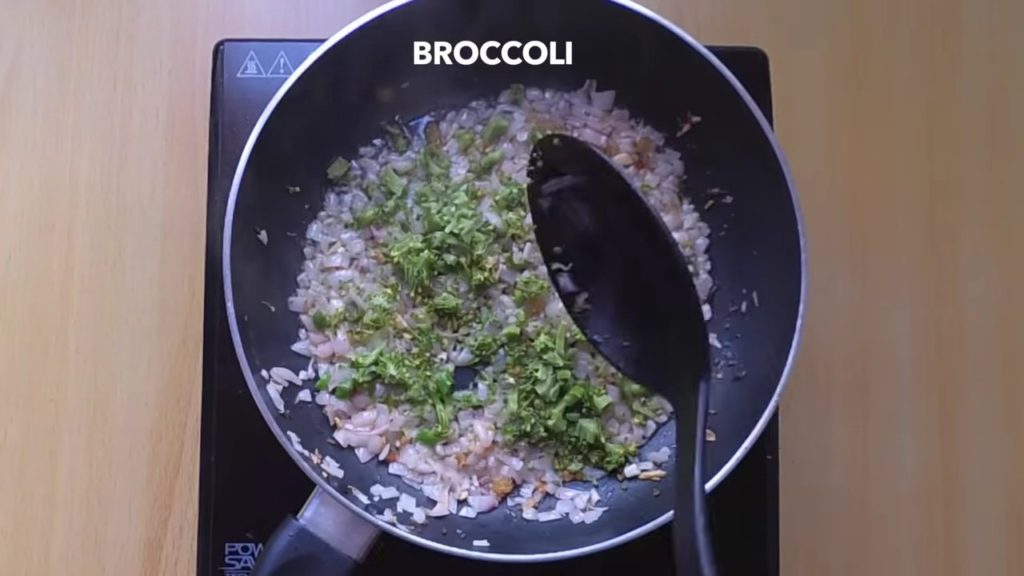 Add onion, fry till it is translucent in color. add red chili flakes, green chili.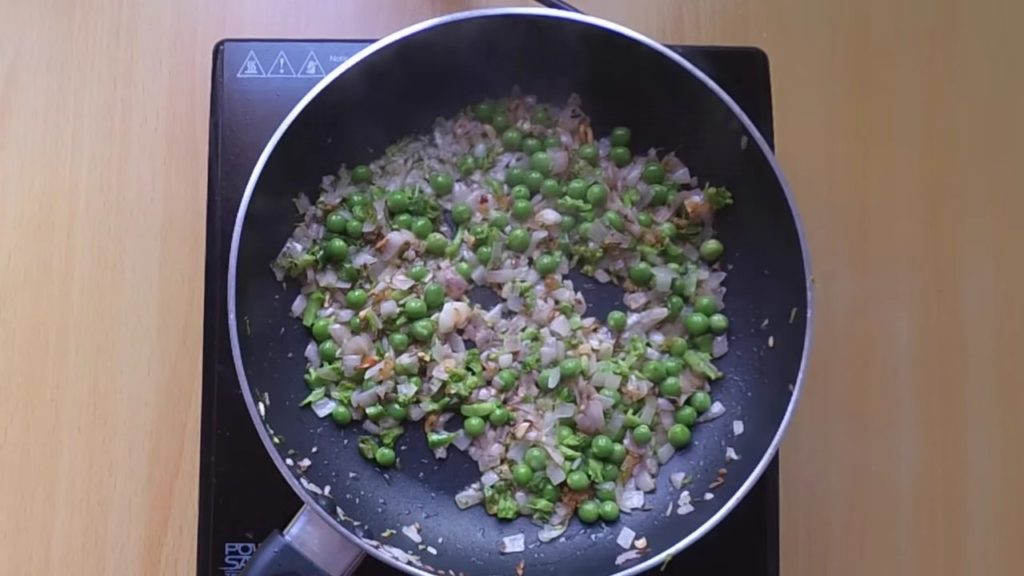 Add broccoli and green peas. Cook for 2-3 minutes.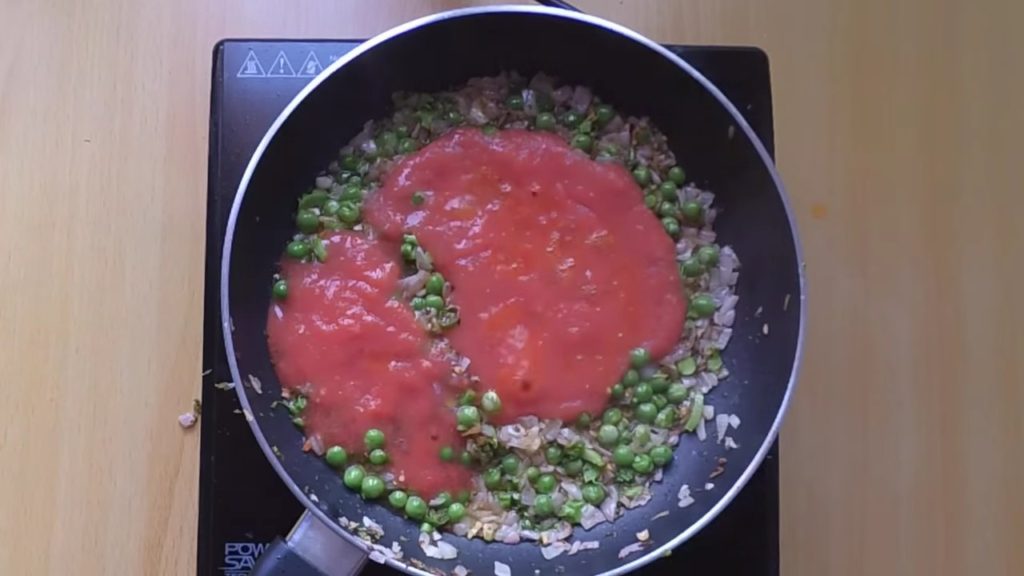 Add tomato puree and 20 ml water. Cook for 2-3 minutes.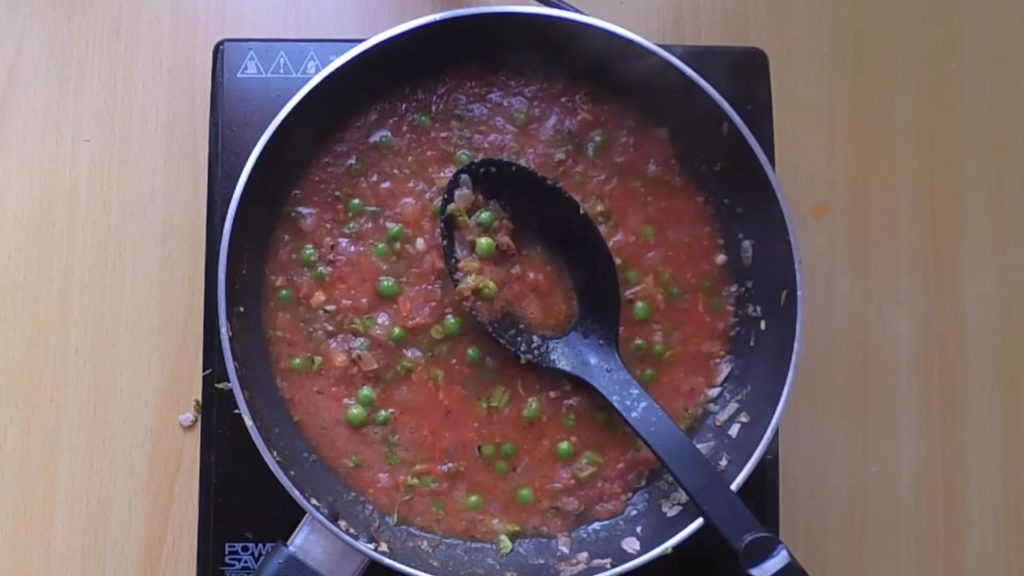 Add oregano herbs and all purpose seasoning. Cook for another 1 more minutes.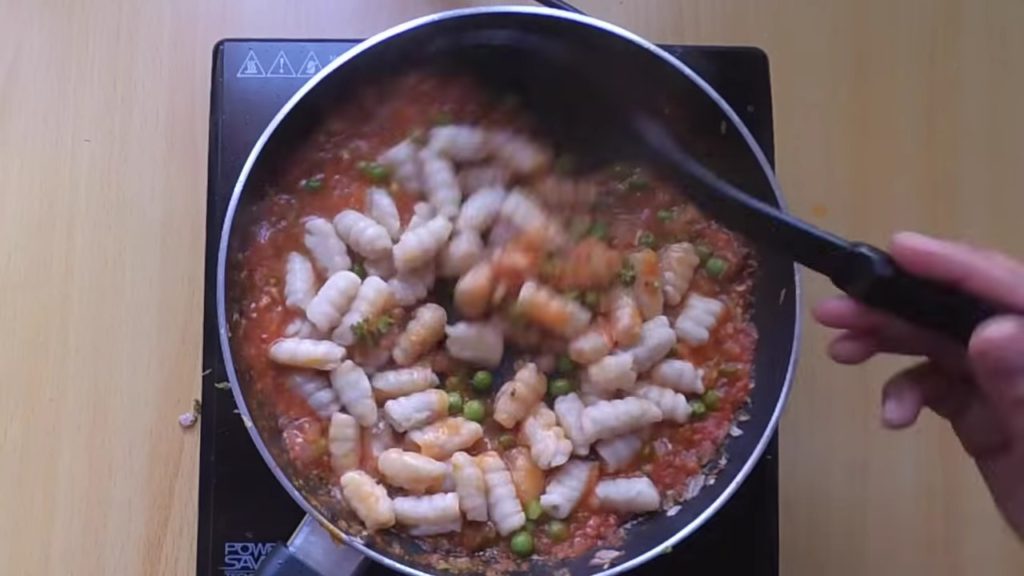 Add boiled pasta and check salt. Mix it well with the spices.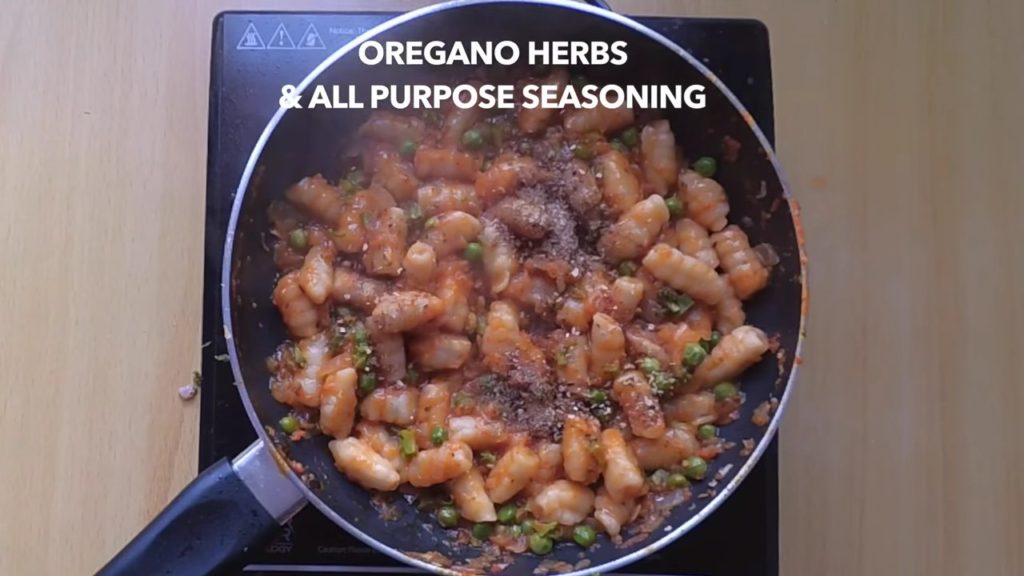 Cook for 1-2 minutes before serving. Delicious homemade pasta is ready to serve. Serve hot.