Check out the delicious recipe of Matar Paneer. I am sure you are going to love my version of Matar Paneer which can be cooked pretty easily.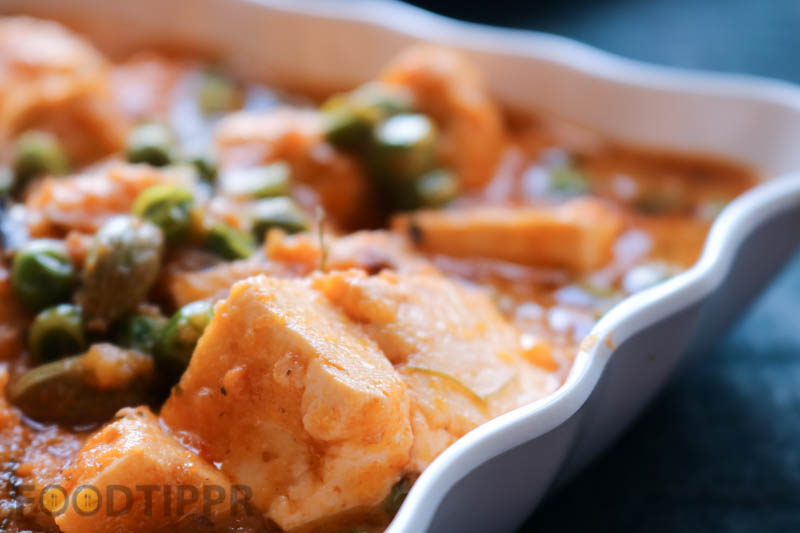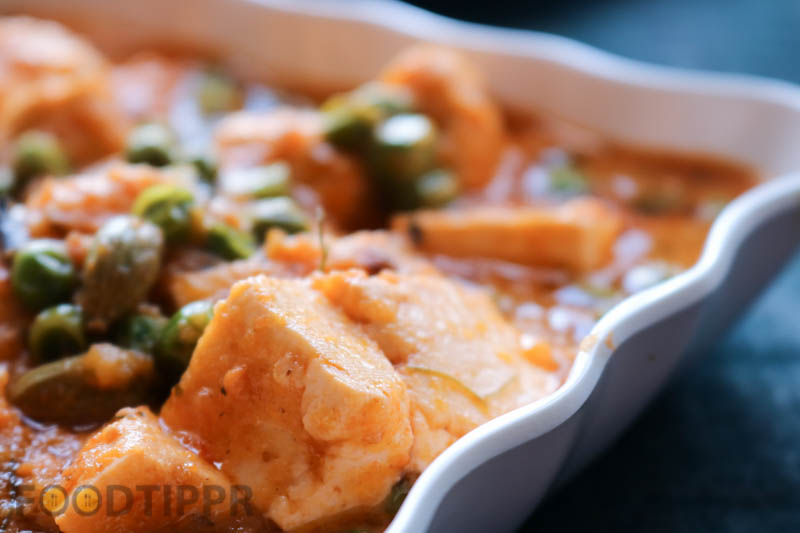 Matar Paneer is quite a popular cuisine not only in India but all over the world. It is one of these recipes which represents India on an Internation level. Even foreigners know it's a famous recipe from India.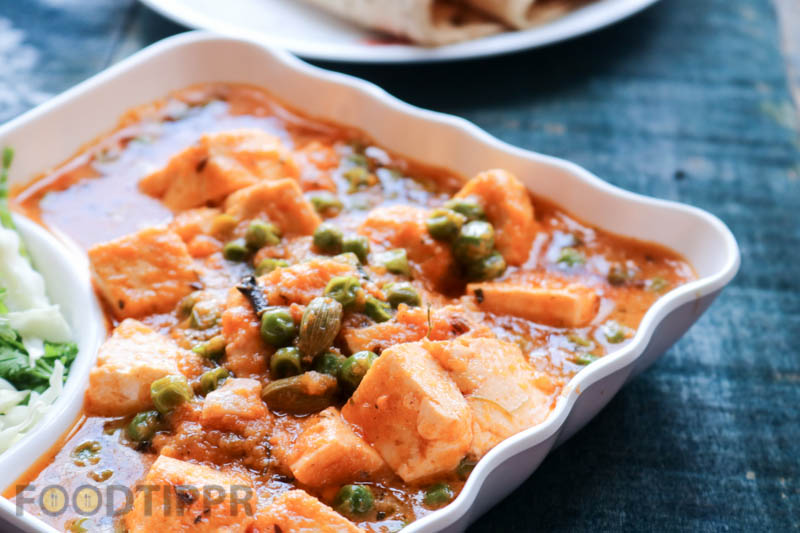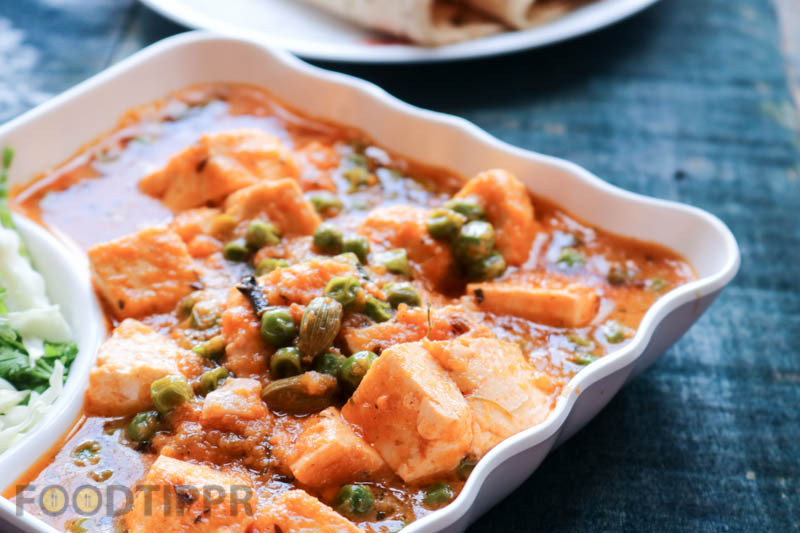 This is my version of Paneer, it still is the traditional Paneer recipe but I've tried to make it easier so that you can cook it without any problems. I am sure you are going to love the date.
I've prepared a lot of Paneer Recipes, You can check them all here.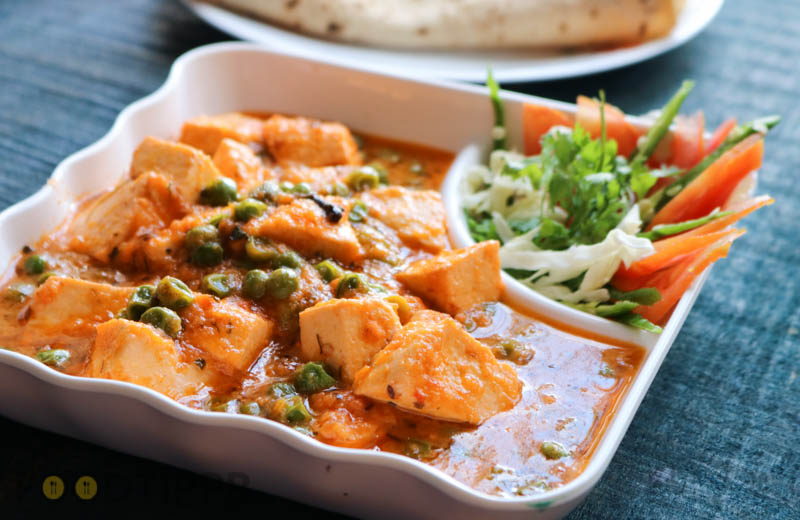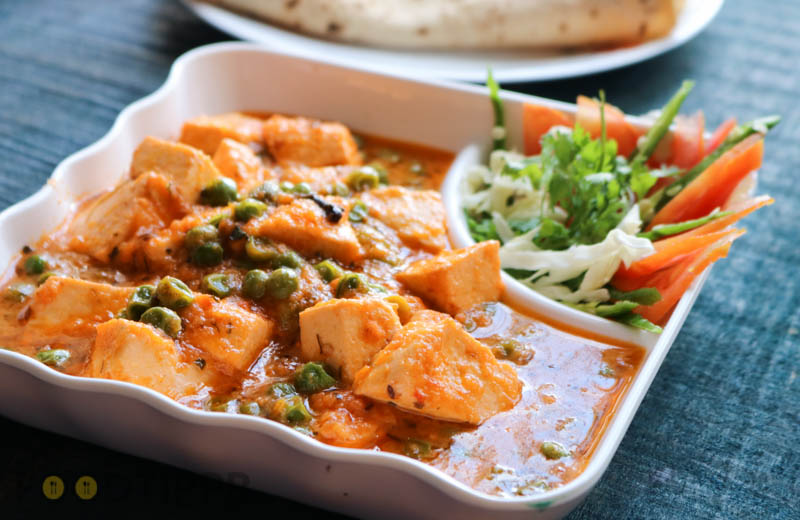 Preparation Time: 10 Minutes
Cooking Time: 20 Minutes
Serves: 4
Ingredients
VEGETABLE OIL- 2 TBSP
ONION- 2
GINGER-1/2 INCH PIECE
GARLIC- 5-6 CLOVES
TOMATO- 3 SLICED
VEGETABLE OIL- 3 TBSP
CUMIN SEEDS- 1 TEASPOON
CLOVES-4
CARDAMOM GREEN- 2
CINNAMON STICK-1/2 INCH PIECE
RED CHILI POWDER- 1 TEASPOON
SALT- TO TASTE
CURD- 3 TBSP
GREEN PEAS- 1 CUP
GARAM MASALA- 1 TEASPOON
PANEER- 300 GRAM
FENUGREEK LEAVES- 1 TEASPOON CRUSHED
WATER- 70 ML OR AS PER THICKNESS
Watch the Video