Tacos are the heart throb of an entire country! The Taco is not just a dish. It is very long and acclaimed ancient tradition! With more than 500 years of history behind this internationally beloved plate, the Taco has managed to conquer the imagination of chef's world over! There are a million unique styles to make a Taco in today's day and age, and you will not manage to see a single Mexican restaurant which does not serve this dish with pride, or have it listed under its "specials" section!
This traditional authentic Mexican dish is essentially composed of either wheat tortilla or soft baby corn which is rolled or folded around a filling. The filling can be either chicken, beef, pork, seafood, or can even be veg! Allowing for great versatility, the Mexican Taco is often accompanied by garnishes such as salsa, avocado, chili pepper, cilantro, tomatoes, guacamole, onions and even lettuce.
This guide will show you how to craft your own perfectly made taco! And not just those "Taco Bell" ones! An authentic Mexican Taco…
Mmmmm… (*mouth starts watering*)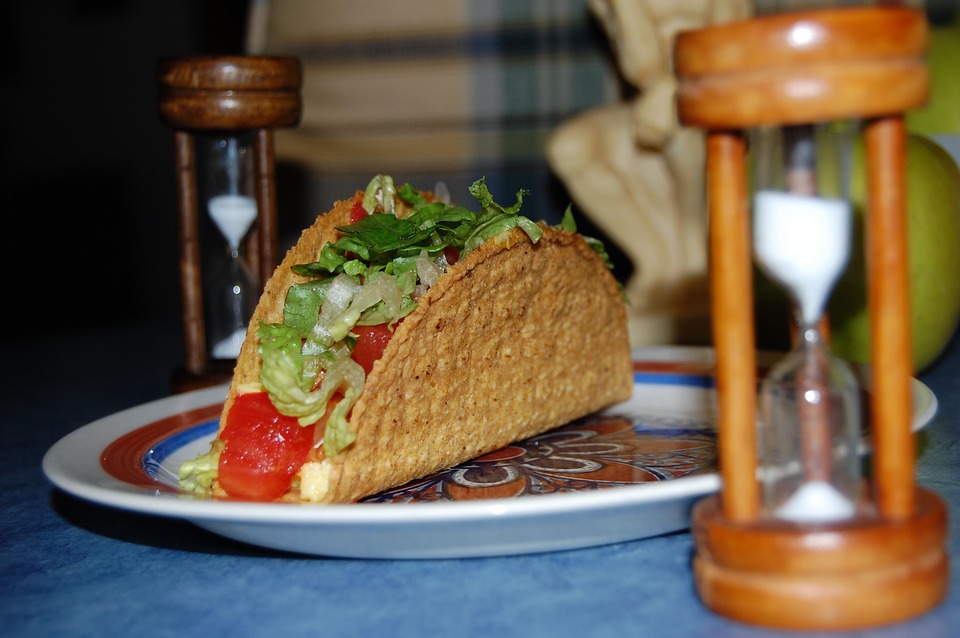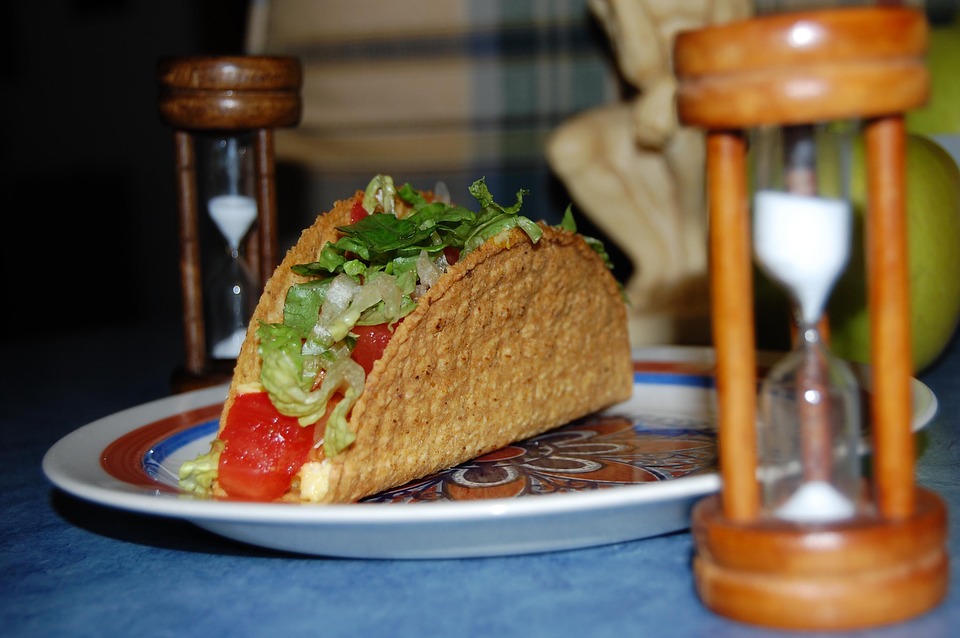 Ingredients to Make a Magical Mexican Taco
Making a taco is not an easy thing, provided you get the ingredients just right! There are a lot of things that go into making a beautiful taco worth admiring.
Get these ingredients and we assure you a fantastic meal worthy of being boasted about to your friends and family!
The ingredients are as follows:
Real corn tortillas

Any kind of meat (fillet or some kind of meat you would want to grill, maybe beef, chicken or even seafood)

Canned beans

Some onions

A Handful of coriander (cilantro)

A few avocados, and even turnips (these are optional, but very recommended)

Persian limes to bring out the flavor
You can find most of these ingredients very easily! You can either go to a shop and purchase them, or you can buy them online, through competent efficient grocery web stores. Some very famous online web stores that customers can visit to buy these products to make their homemade Mexican Taco are Grofers, Flipkart, Amazon Grocery, Big Basket and much more!
This way of getting ingredients is cheaper and better! In fact, with programs like big basket refer and earn an offer, you can save a lot of money as well! Once you have these ingredients, the next step is how to prepare this majestic Mexican Taco! So, how exactly do we do it?
Let us find out… and hurry! Deadpool is Hungry.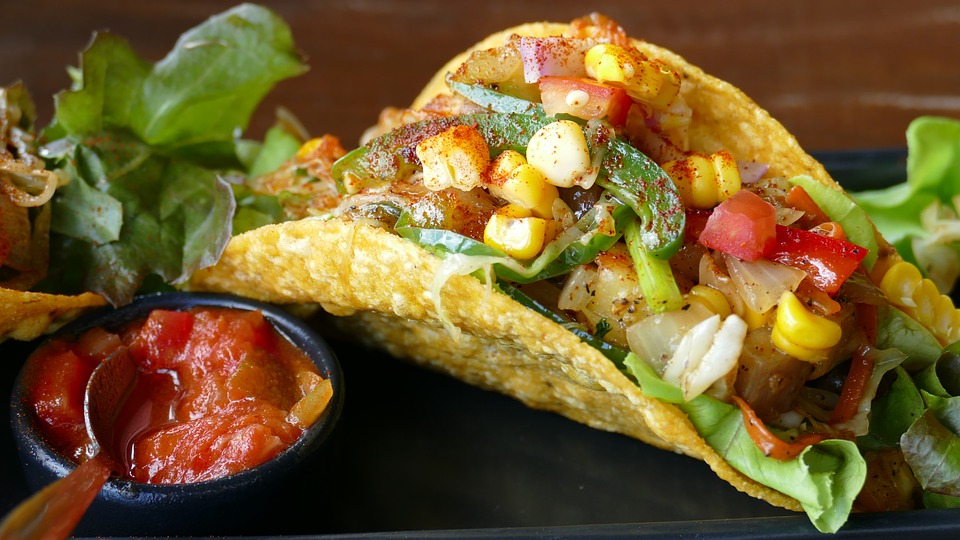 Steps to Make a Mexican Taco at Home
There are a never – ending assortment of different tacos and ways to make them. There is the Tacos de Cazo, Tacos de Asador, Tacos de Cabeza, Tacos dorados and even the Tacos de Pescado. But these are all variations of the original Tacos al Pastor! And that is what we will learn to make.
The steps to making the original Mexican Tacos are:
Getting Real Fresh Ingredients
This may seem like a silly point, but the secret to making a delicious taco lies in its make up! Among the ingredients ensure that your tortillas are freshest!
Preparing the Ingredients
The next step involves washing and disinfecting your veggies. You then dice the onions, chop the coriander to make it as small as possible, you grill your meat until you think it is done. As mentioned above, the meat can be anything.
Warm up the Tortillas, Cut the Meat
While the meat is being grilled, you can start heating up the tortillas. You can do this using a microwave oven. Once the meat is done, cut it up into small pieces and make it into squares.
Add Everything Together
Once you have finished warming the tortillas and the meat is well done, you are ready to put everything together and make your very first Taco! Bring out everything you have and mesh them together. Sprinkle a little lime to bring out the flavor and aroma of your dish and roll it up nicely. Make sure it does not spill over the two open sides, however!
The Last Step
Enjoy your taco!
So, there you have it. The easiest way to make the best Taco! But for those who do not want to make their own tacos do not worry, you can order it online as well. A very famous online store to order from is Swiggy! These can give you your food delivered to your doorstep in a flash. And what is more? With the myriads of coupons and promo codes and deals you can find online on web sites ordering food online becomes all the cheaper! Tacos are Mexico's pride! They are a delicacy and if you have not tried it out till now, then what are you waiting for? This is your chance! Either order one or make it. And we promise you, you will not regret it at all!