Check out the recipe of Chilli Paneer Pockets, the favourite of everyone who loves stuff from McD. Especially the Kids.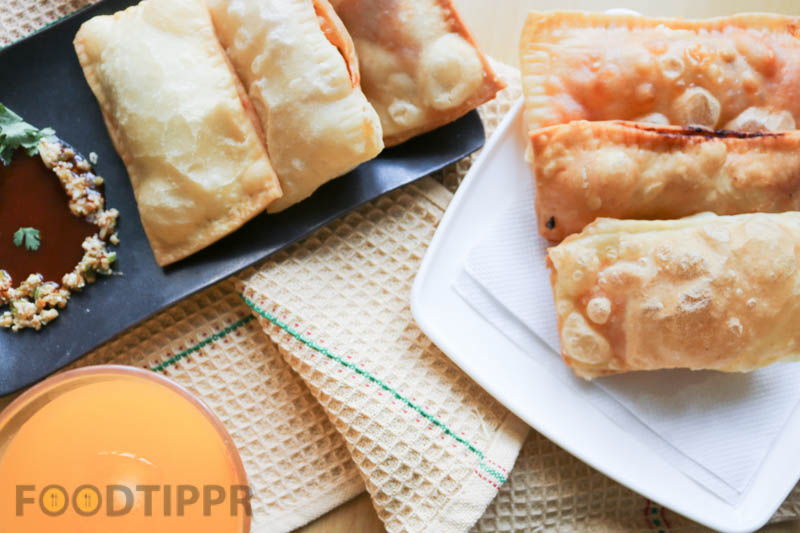 These little pockets filled up with super spicy, super delicious ingredients tastes like as if they are sent to us straight from heavens. The guy or girl who came up with the brilliant item on the menu know how to excite foodies.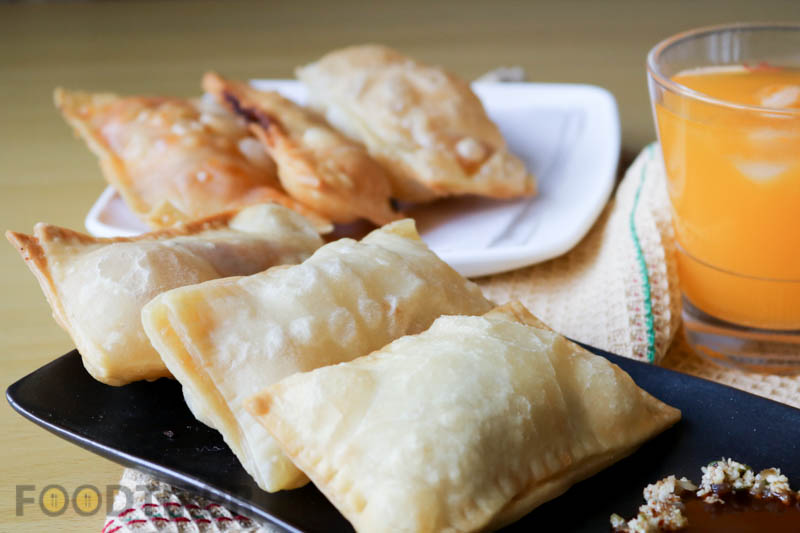 The Paneer Pockets is not just about the deliciousness, but the fun you have while making it when you make it at home, you enjoy more, plus you get to eat more.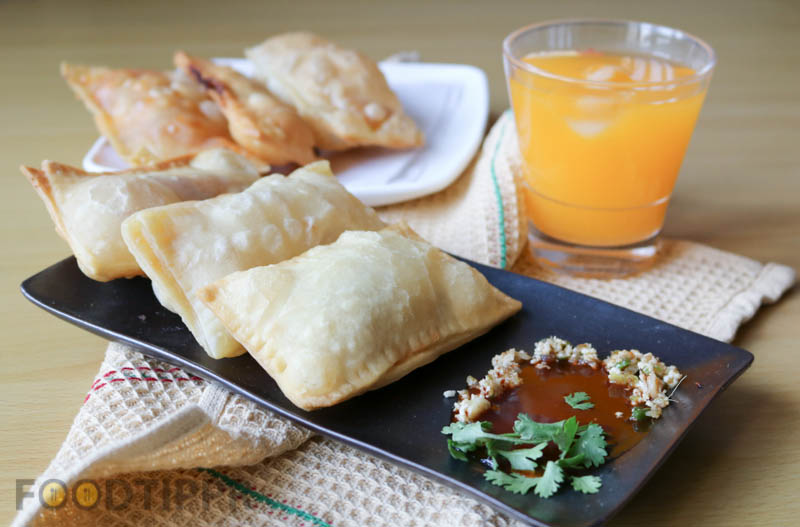 Preparation Time:  45 Minutes
Serves 3
Features: Spicy, McD Replica Recipe
Ingredients
2 tbsp Vegetable oil
1 teaspoon chopped Garlic
1 teaspoon chopped Ginger
1 chopped Onion
2 tbsp chopped French beans
3 tbsp chopped Capsicum
to taste Salt
1/4 teaspoon Pepper powder
200 gram grated Paneer
1/2 teaspoon Oregano herbs
1/4 teaspoon Red chili flakes
1 cup All purpose flour
1/4 teaspoon Salt
1/2 teaspoon Baking powder
1 tbsp Vegetable oil
to knead the dough Water
to apply on the dough Water
1/4 cup Pizza sauce
1/4 cup Mozzarella cheese
for deep frying Vegetable oil
Take a look at the step by step process and ingredients below. I hope you like the recipe.
Steps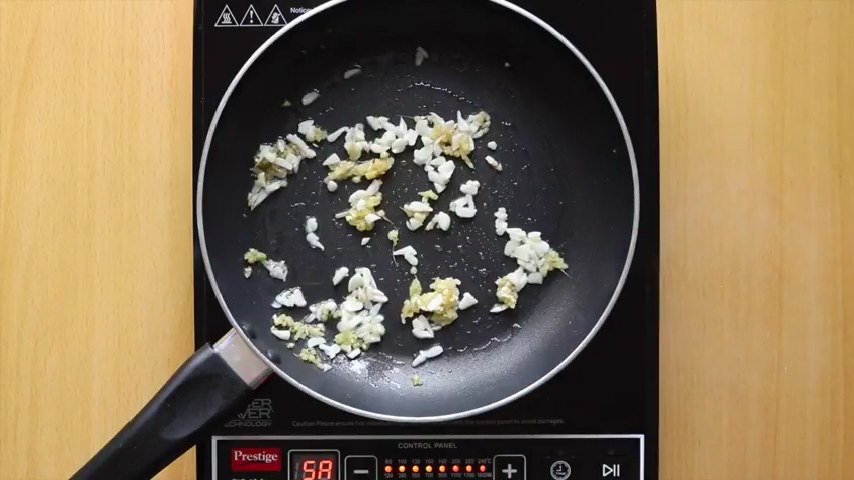 Heat oil in a pan and saute with chopped ginger and garlic.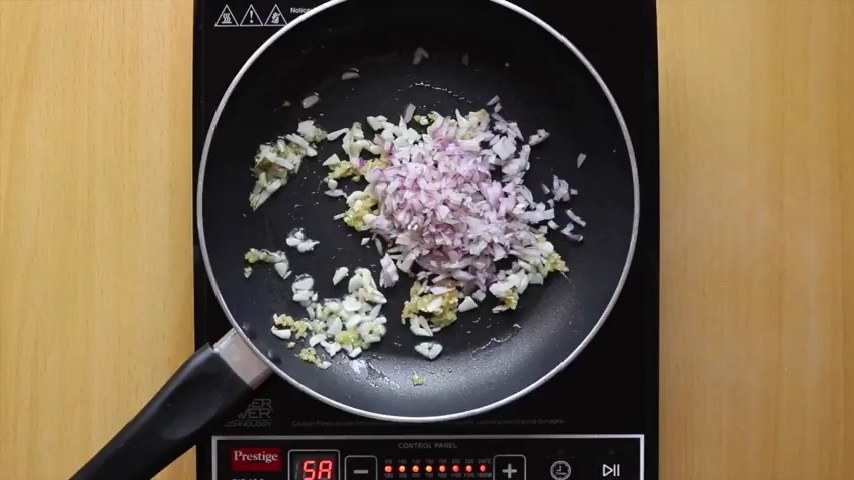 Add onion and fry till it is translucent in the color.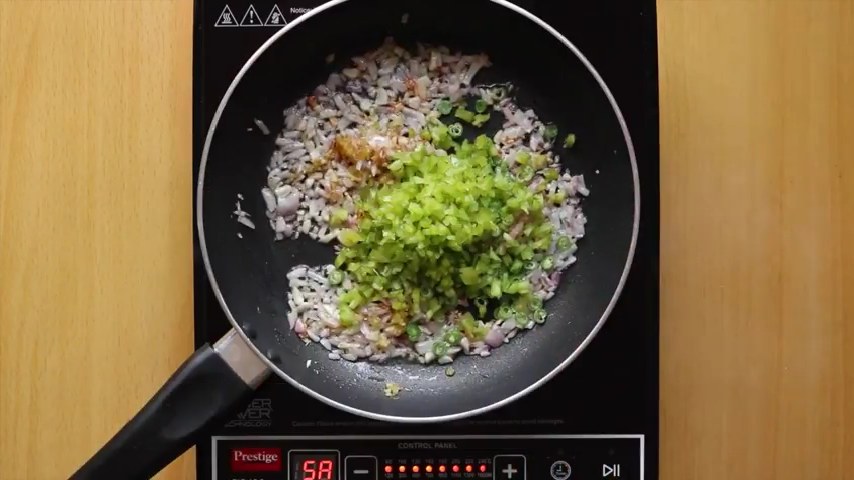 Add chopped beans and capsicum. Fry for another few minutes. Add salt and pepper powder.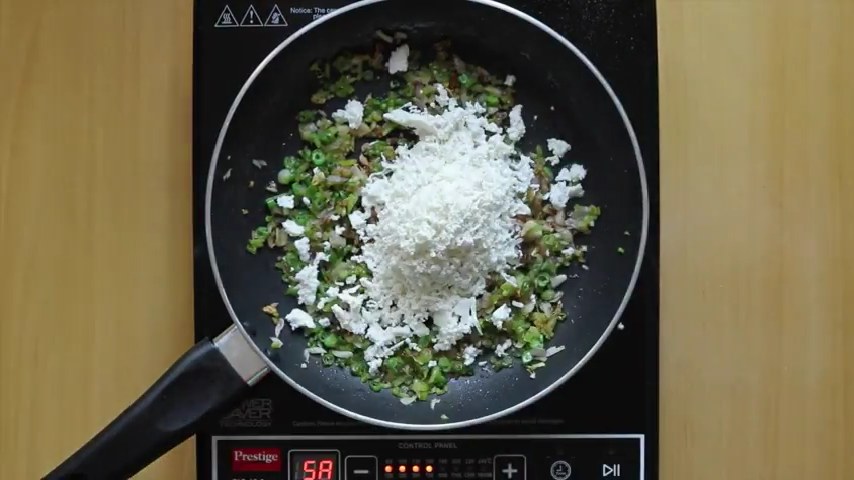 Add grated paneer.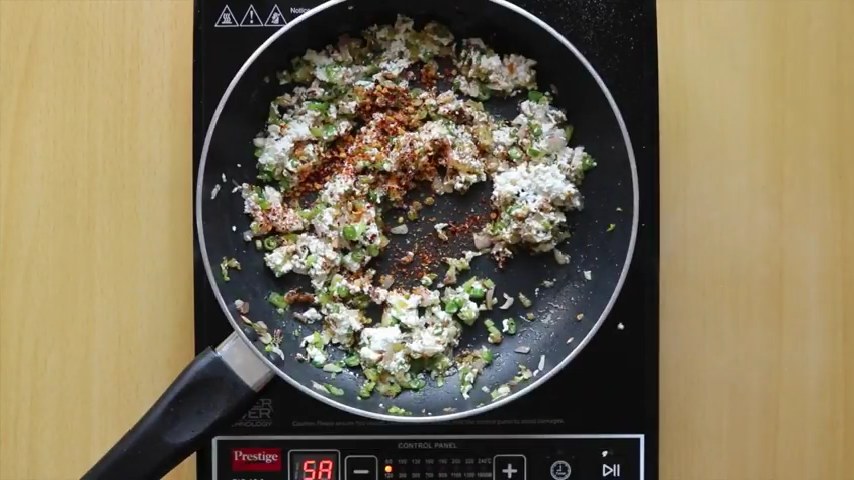 Add red chili flakes and oregano herbs. Mix it well. Switch off the stove. Keep it aside.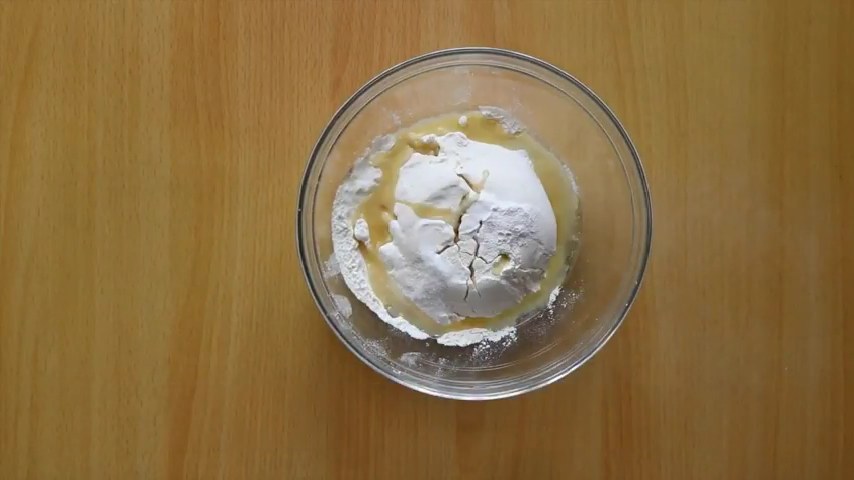 In a mixing bowl, add all purpose flour, baking powder, salt and vegetable oil. Mix it well. Add water and knead the flour well to make soft and stiff dough.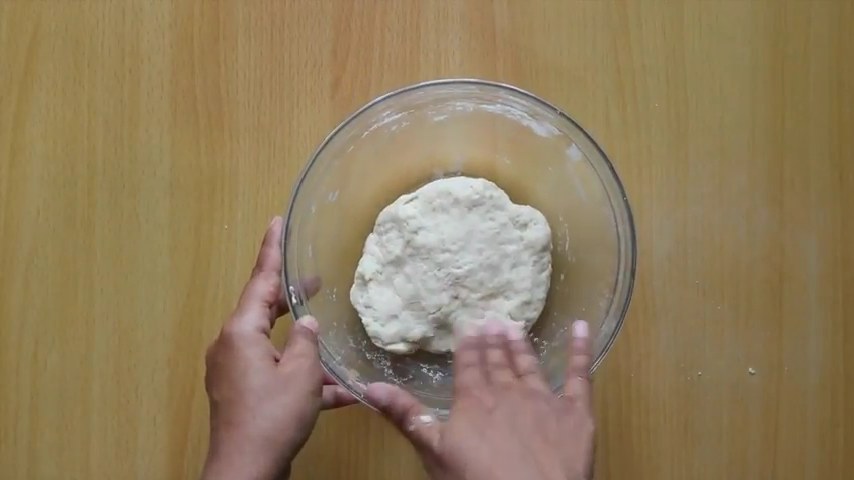 The dough is ready, cover it with a muslin cloth and keep it aside for 10 minutes.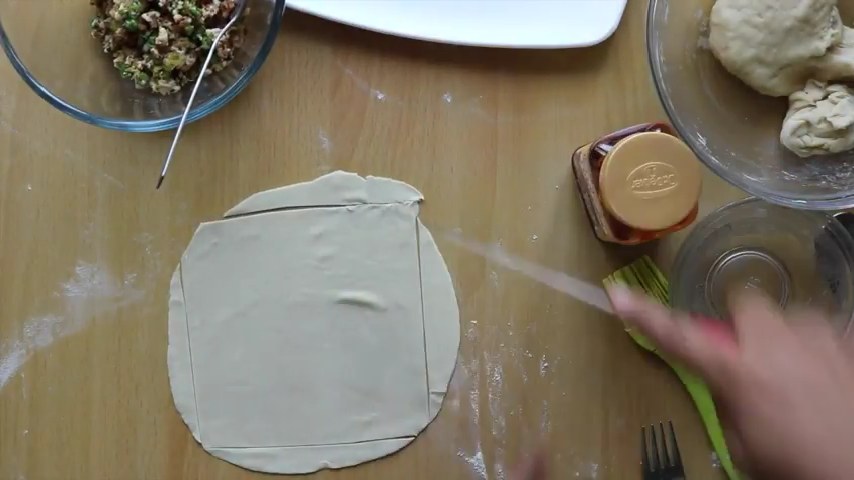 Take a lemon size ball from the dough and roll it into a chapatti as shown below in the image. (you can watch video for better understanding) Cut from the sides to make it a square shape. Cut it into the half.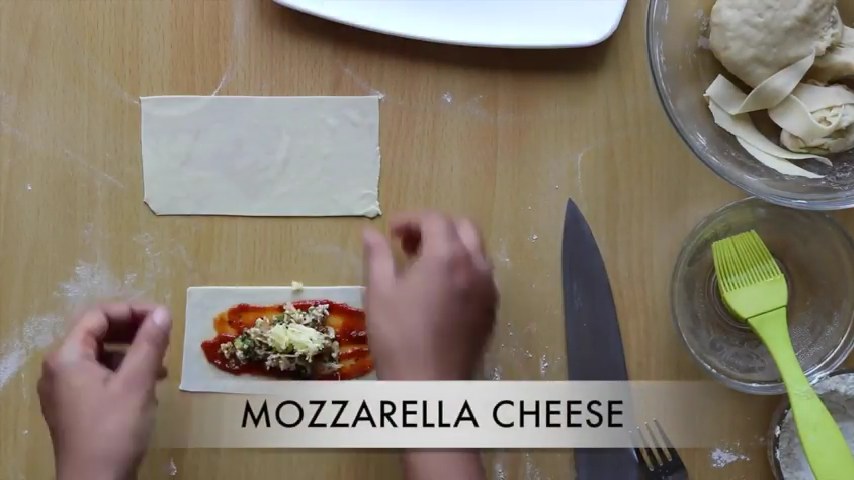 Spread pizza sauce on one of the pieces and put prepared stuffing in the center. The put some mozzarella cheese.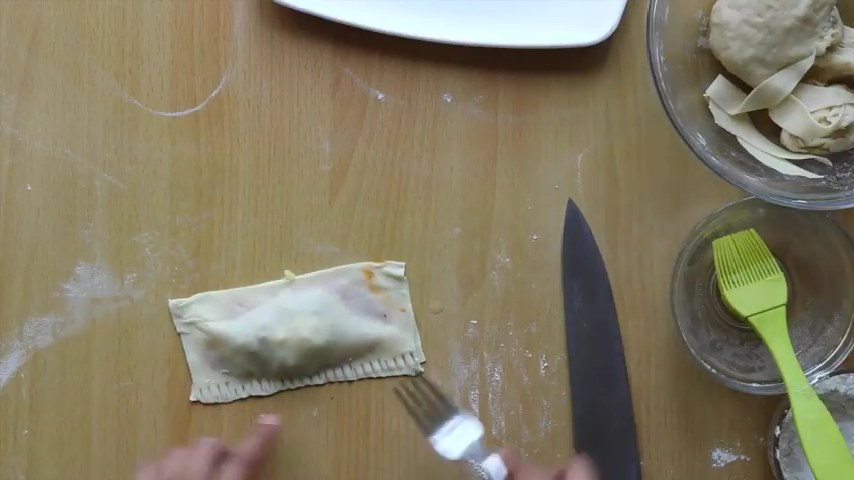 Cover it with the another half. Make a design using a fork from all the sides. Do the same with the rest of the dough.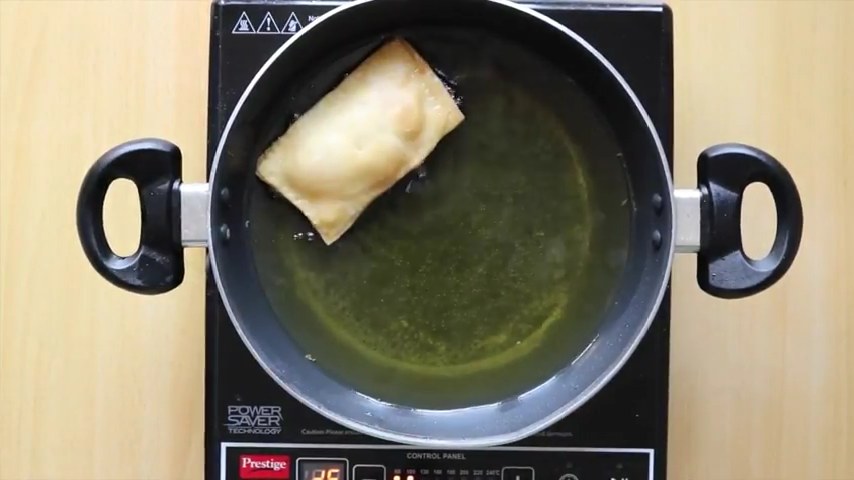 Deep fry it on a low flame till it is light golden from both the sides. Delicious paneer pockets are ready to serve. Serve hot with your favourite sauce and mayonnaise.