Check out the recipe of a different kind of Sandwich, The Chapati Sandwich. It's actually a way to use the leftover Chapatis
Often times we have some food left after the dinner or lunch, so what do we do with the chapatis? we turn them into delicious Chapati Sandwich.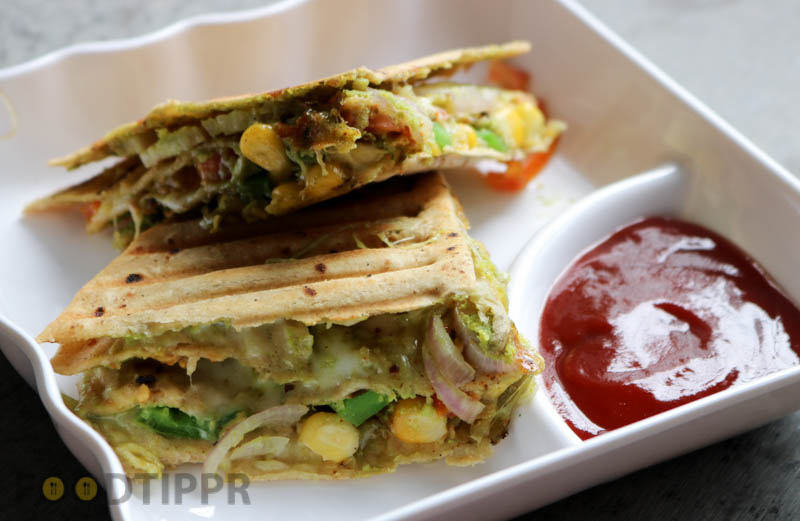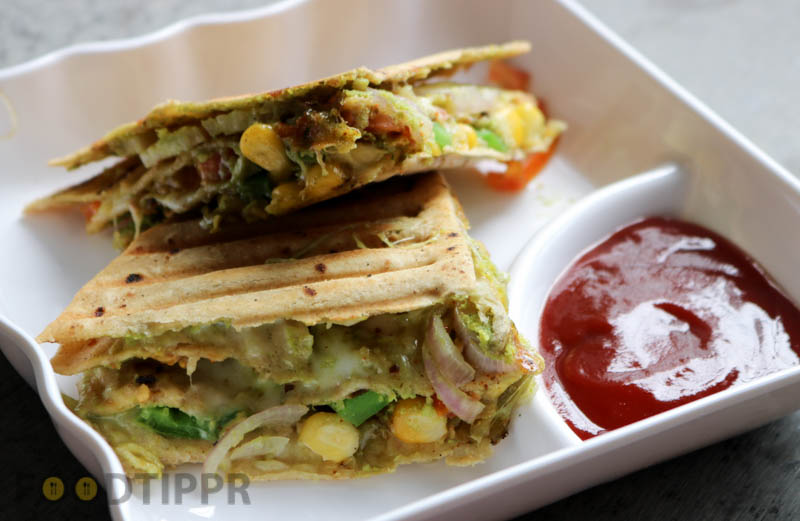 There is a lot of ways to use the leftover food and turn them into delicious meals, for children and for everyone else.
Remember, the Leftover Chapatis from the last night is still healthier than your regular bread. So the leftover food is not a bad thing. All we need to do is spice it up so that it looks convincing as a delicious meal.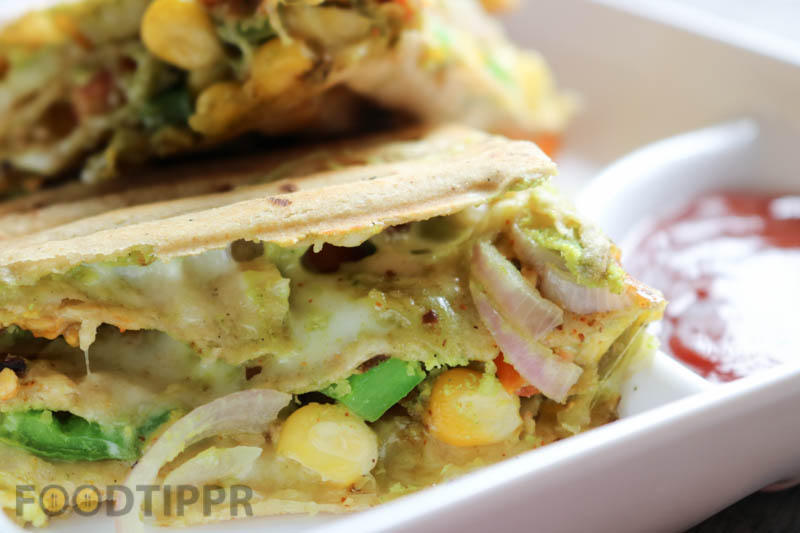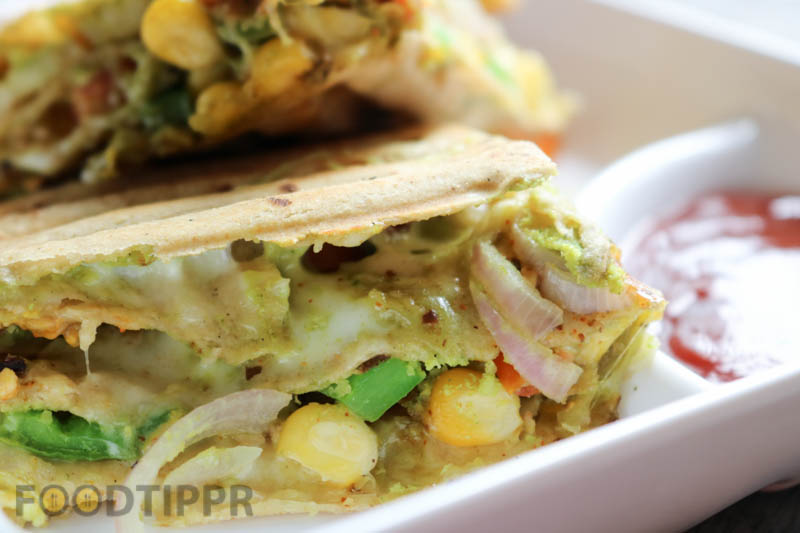 Using the Leftover Chapatis, you can save time in preparing for the wrap, which can additionally take a few minutes.
So this recipe is not just utilizing the leftover food and delicious, it is also a quick under 10 minute recipe to prepare.
Preparation Time: 5 Minutes
Cooking Time: 5 Minutes
Serves: 2
Ingredients
CHAPATTI- 4
GREEN CHUTNEY- 4 TBSP
ONION SLICE- 6-7
PERI-PERI SPICE- FOR SPRINKLE
CHINESE SEASONING- FOR SPRINKLE
MOZZARELLA CHEESE- 1/4 CUP FOR ONE LAYER
TOMATO SLICE- 7-8
CAPSICUM SLICE- 4-5
BOILED CORN- 1/2 CUP
BUTTER- FOR SPREAD ON THE TOP LAYER
Watch the video