Check out the recipe of Pasta in White Sauce. Pasta Originates from Italy but is now widely popular throughout the world, and we see a lot of variations of it, and the White Sauce Pasta is one of them.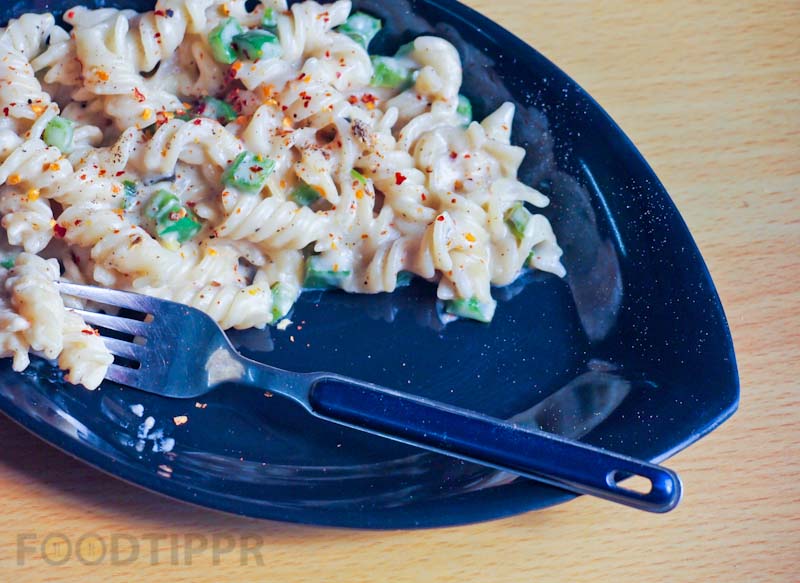 Usually, the ingredients mentioned in the Pasta recipes found on the internet are tough to find. This homemade pasta is prepared with all known ingredients which are easily available in your local stores.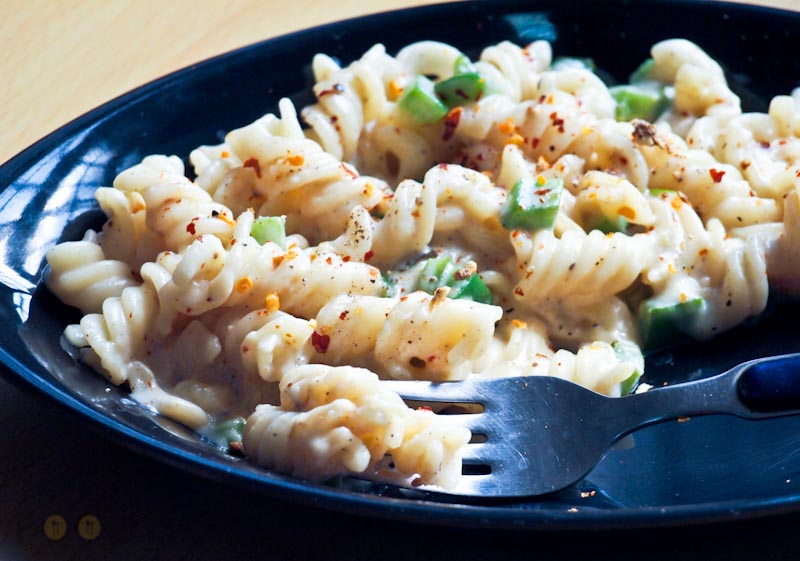 You can feel free to add Mushrooms, Babycorn if you like. Else, this one as super delicious without too much overload of ingredients.
Follow the step by step guide mentioned below or watch the video for better understanding, we post recipes almost every day on our YouTube Channel.
Preparation Time: 30 Minutes
Serves 2
Difficulty: Medium
Features: Spicy
Cuisine: Italian
Ingredients
1 tbsp Butter
300 ml+50 ml Milk
1 tbsp All purpose flour
1/2 tsp Red chili flakes
1/2 tsp Pepper powder
1 tsp Oregano herbs
1 cup Pasta
3 cup Water
to taste Salt
1 tbsp Vegetable oil
1 tsp Ginger, chopped
2 tsp Garlic, chopped
1/4 cup Capsicum, chopped
1/2 tsp Red chili flakes
1/2 tsp Pepper powder
1 tsp Oregano herbs
1/4 cup grated Mozzarella cheese
Watch the Video
Steps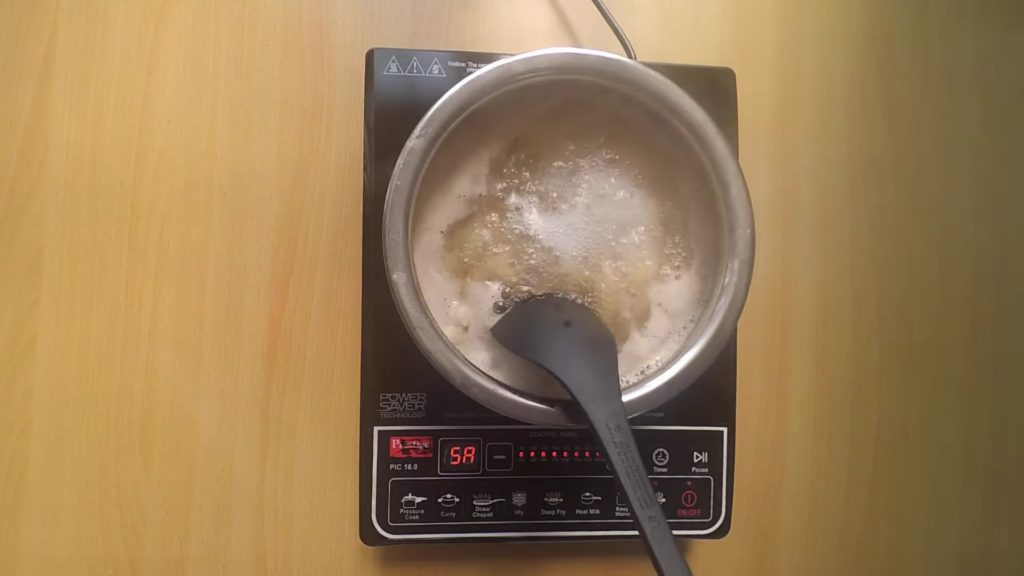 In a wok/pan, add water and salt. Let it boil. When it comes to boil, add pasta and cook for 8-10 minutes till the pasta cooked properly.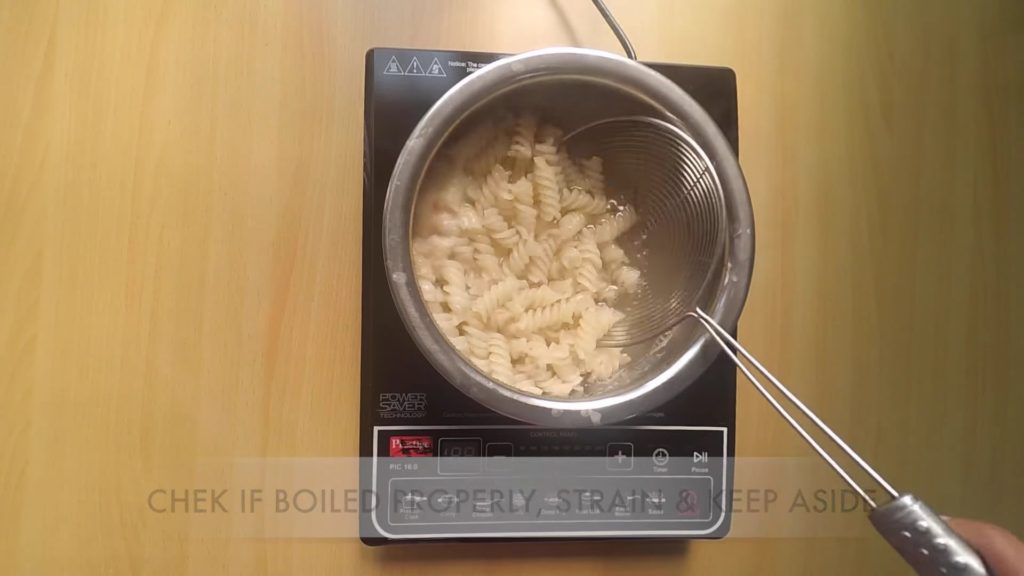 Strain it using strainer.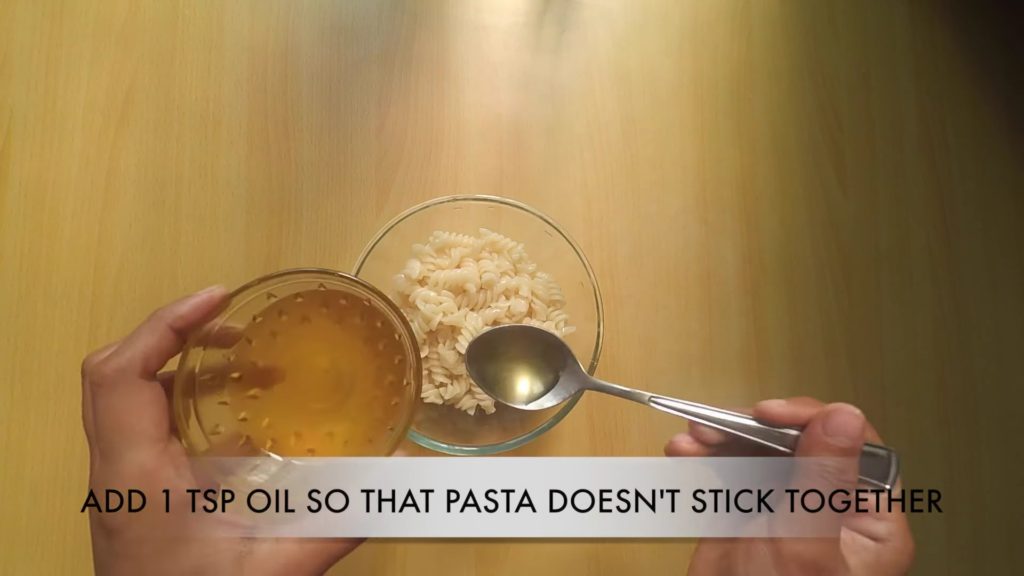 In a mixing bowl, add boiled pasta and 1 tbsp oil so that pasta does not stick together. Keep it aside.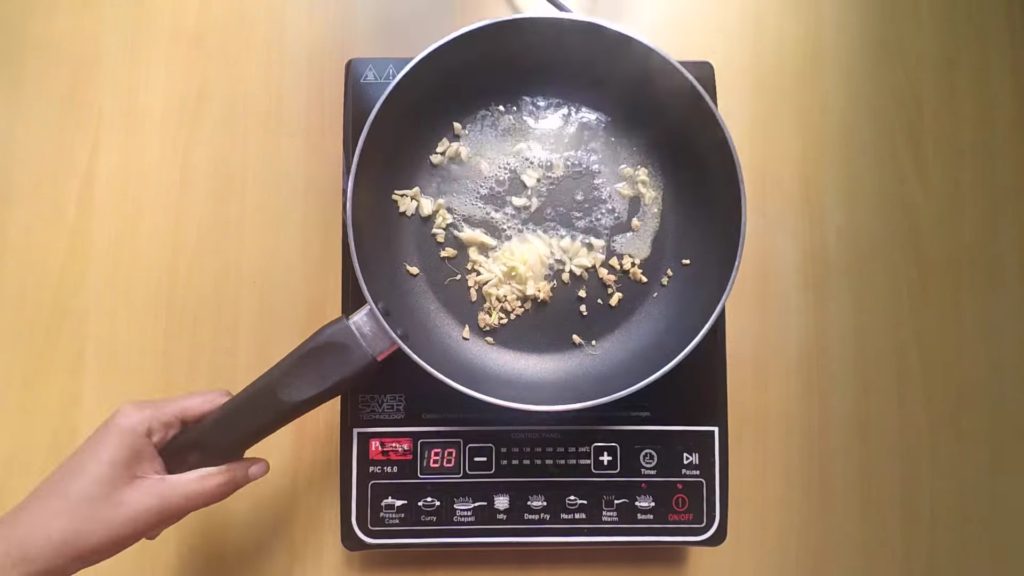 In a pan, add butter and saute with chopped garlic and ginger.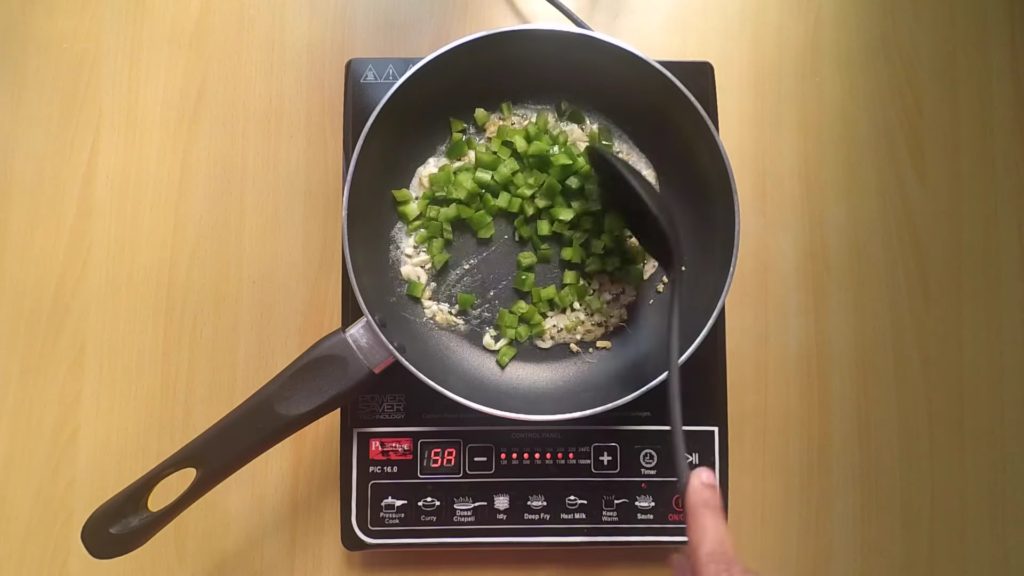 Add capsicum and fry for 2-3 minutes on a medium to low flame.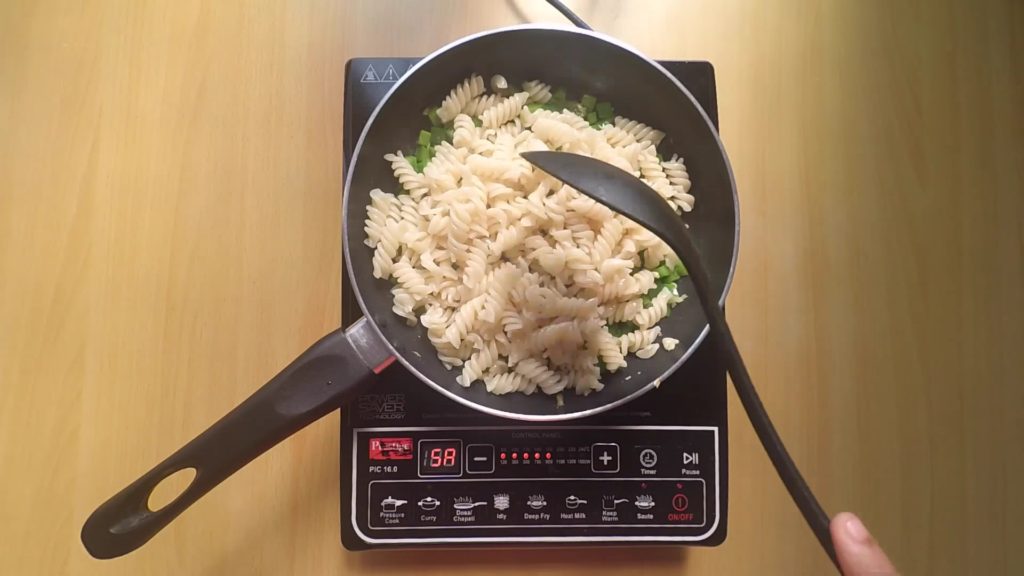 Add boiled pasta.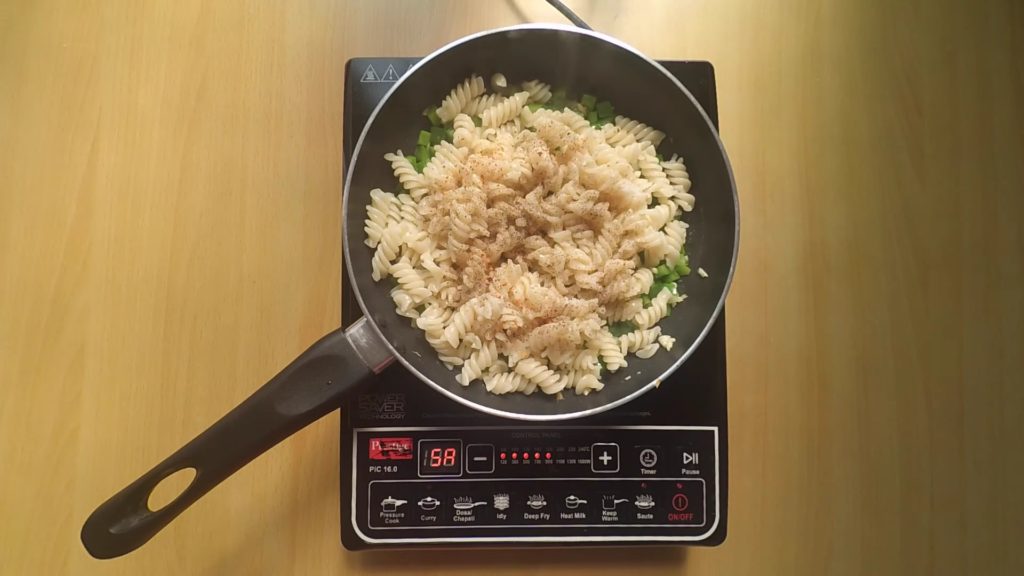 Add pepper powder, salt, red chili flakes and oregano herbs.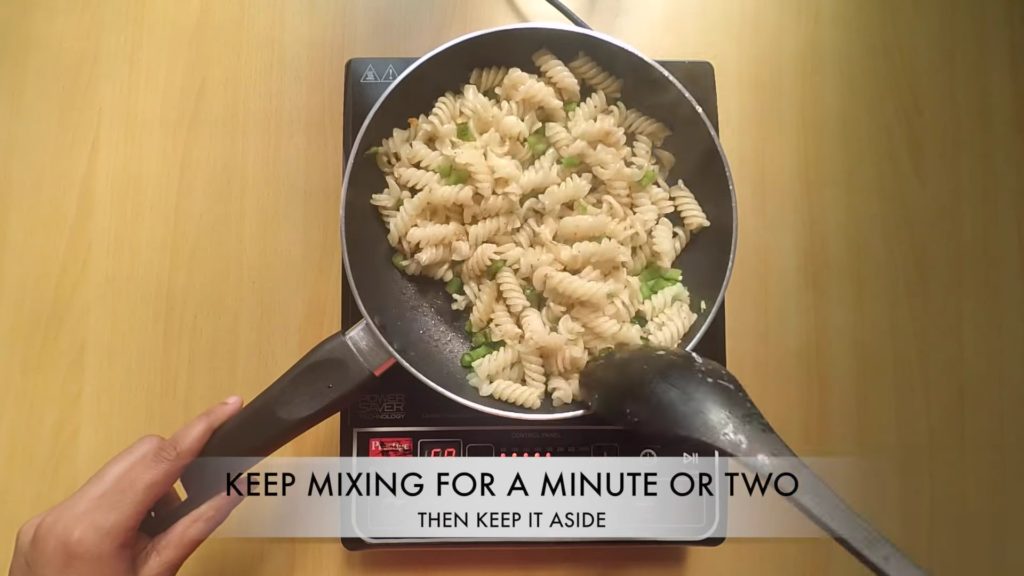 Mix it well, keep it aside.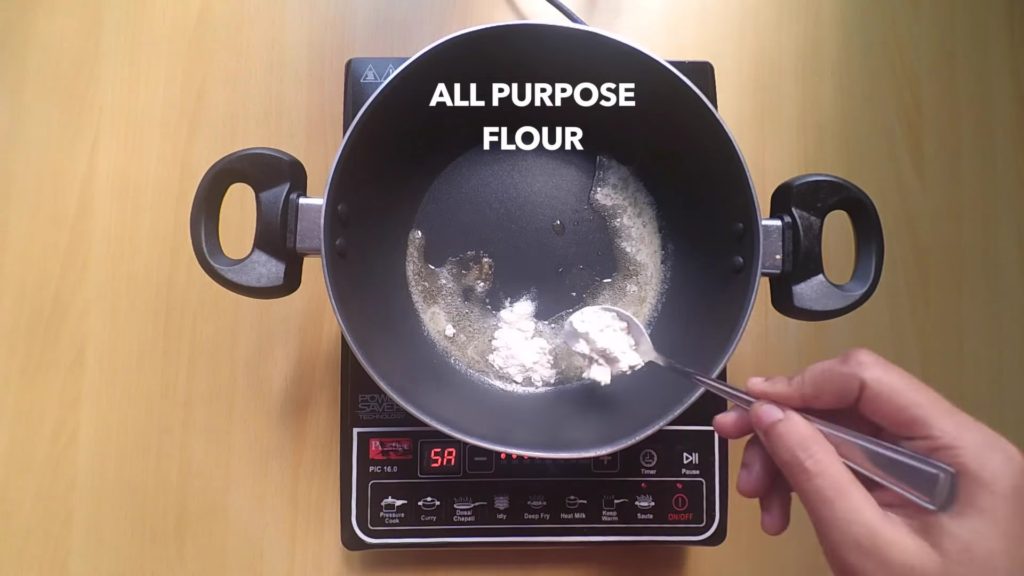 In a separate wok, add butter and flour. Roast it on a low flame with keep stirring till the flour is light golden in color.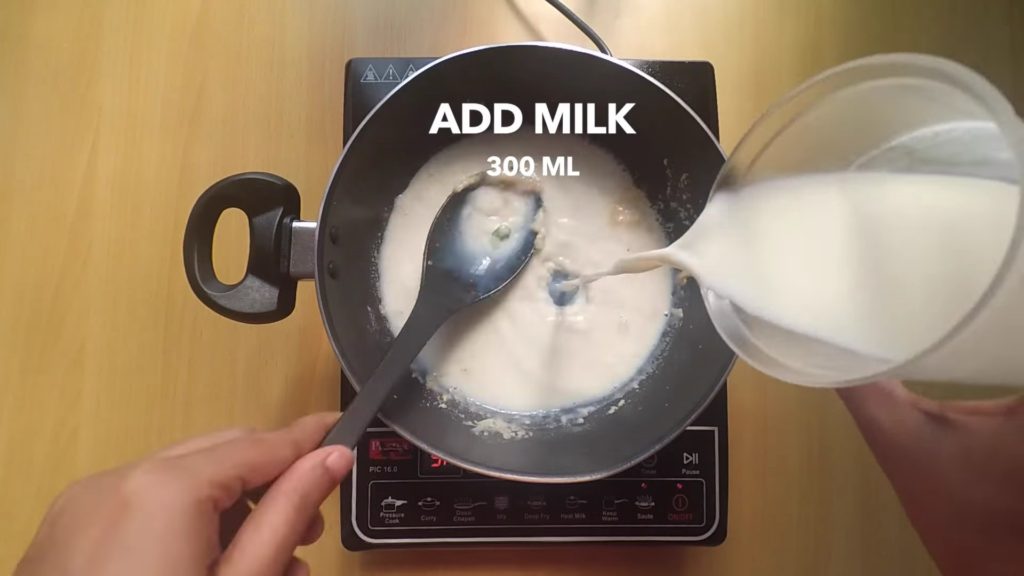 Add milk and keep mixing it to avoid any lumps in the gravy.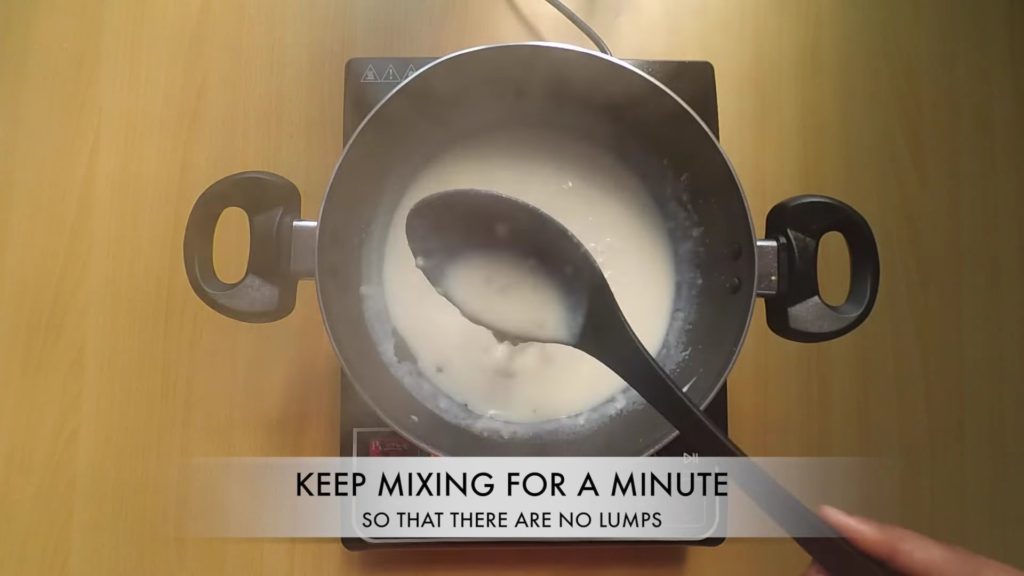 Add pepper powder, red chili flakes, oregano herbs and salt.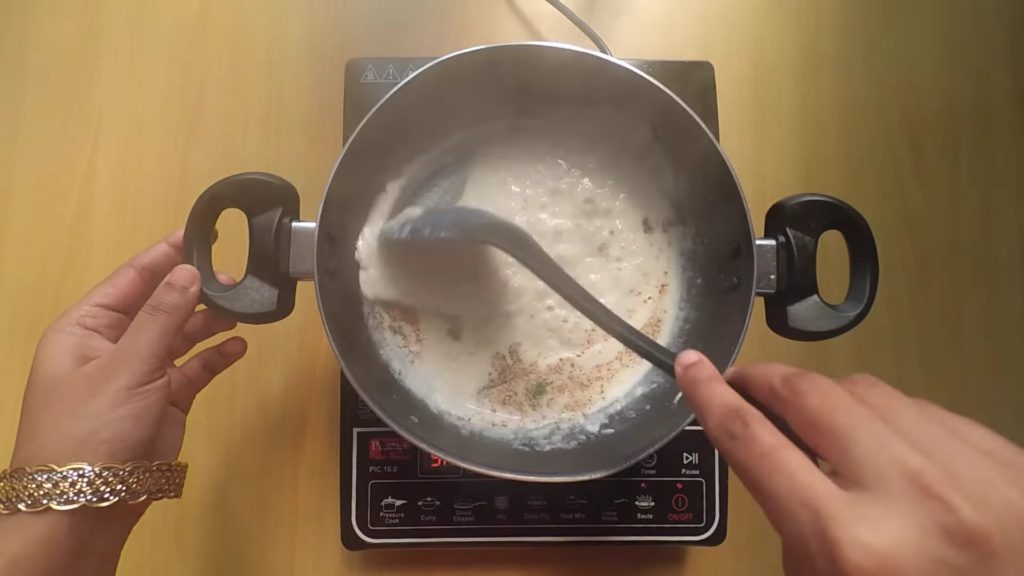 Mix it well. The sauce is getting thick after 1 minute.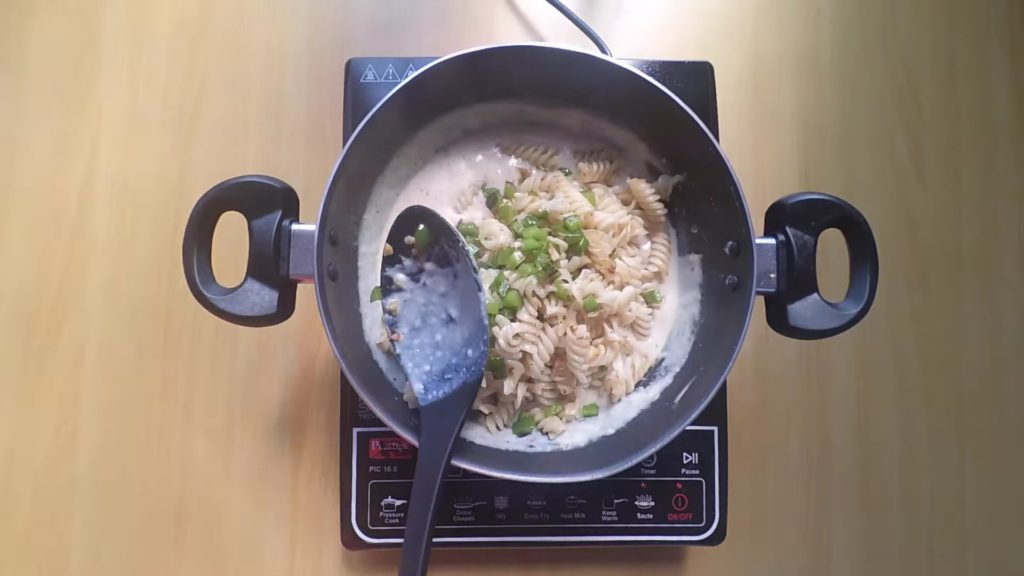 Then, add fried pasta in the sauce.
Add Cheese, milk and mix it well.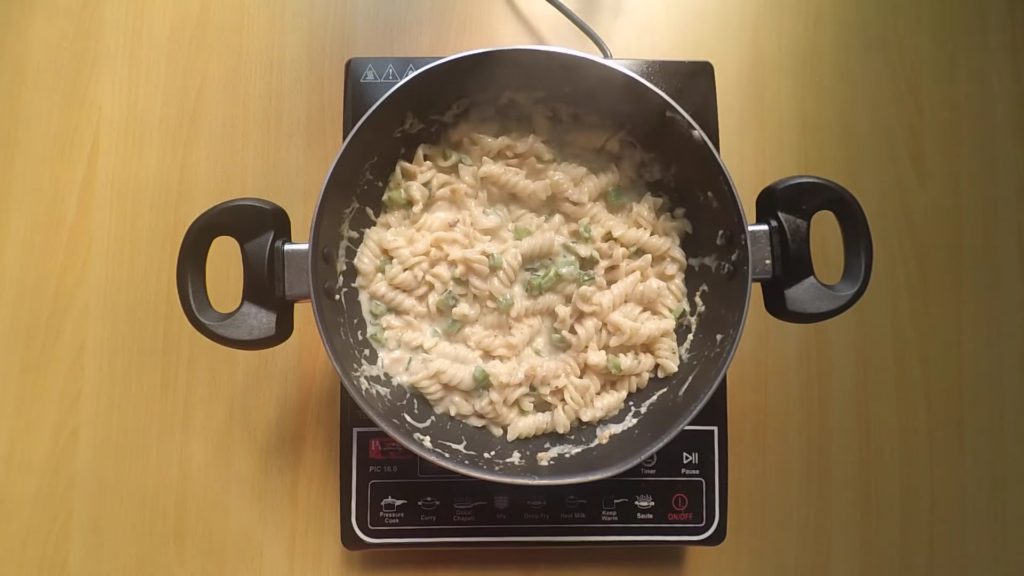 Cook for 1 more minute, switch off the stove. Serve hot.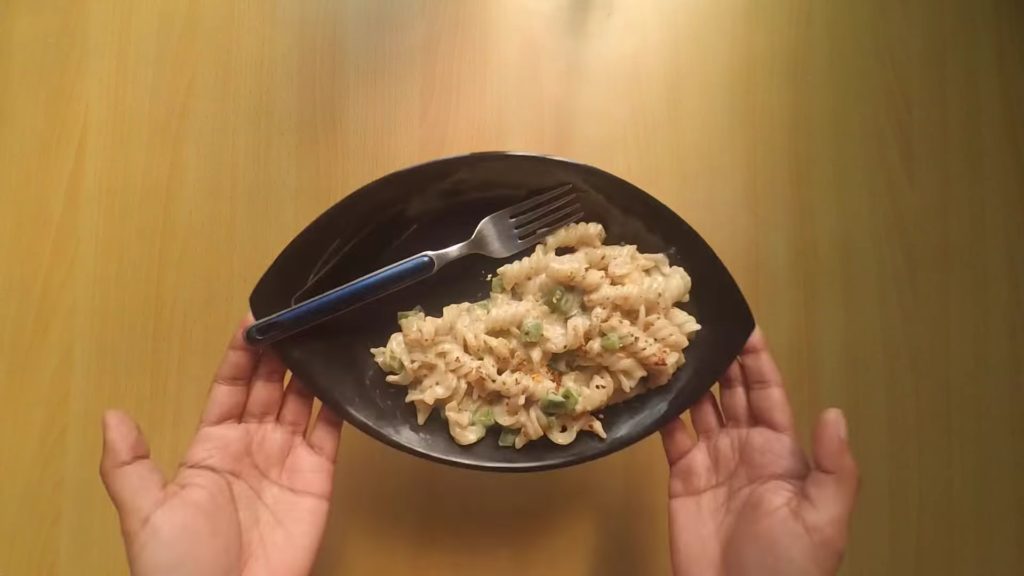 Delicious white sauce pasta is ready to serve.