Check out the delicious recipe of Veg Noodles. It's Indian Restaurant style recipe that I love having when I eat out. It took me years to finally achieve the taste and now I am sharing the exact recipe with you.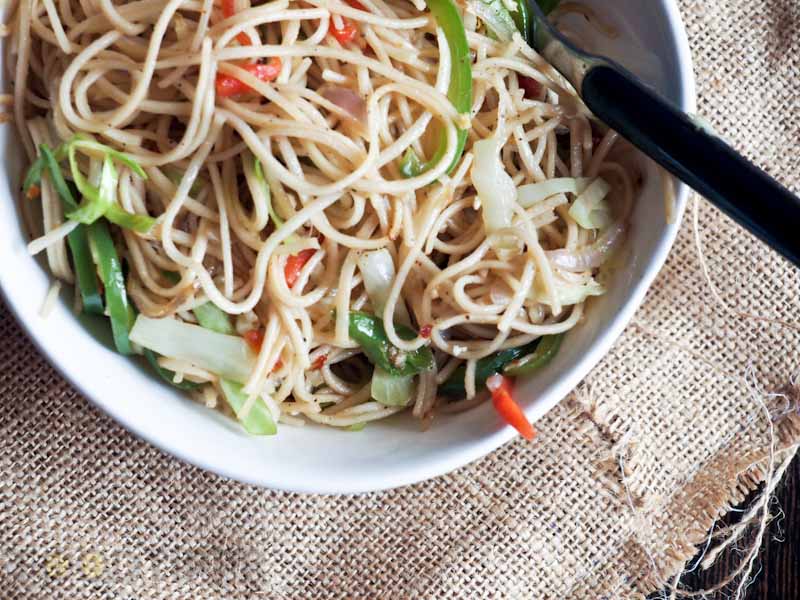 Follow the step by step process of the recipe mentioned below or watch the video and prepare yourself a restaurant style veg noodles. I hope you will love this one.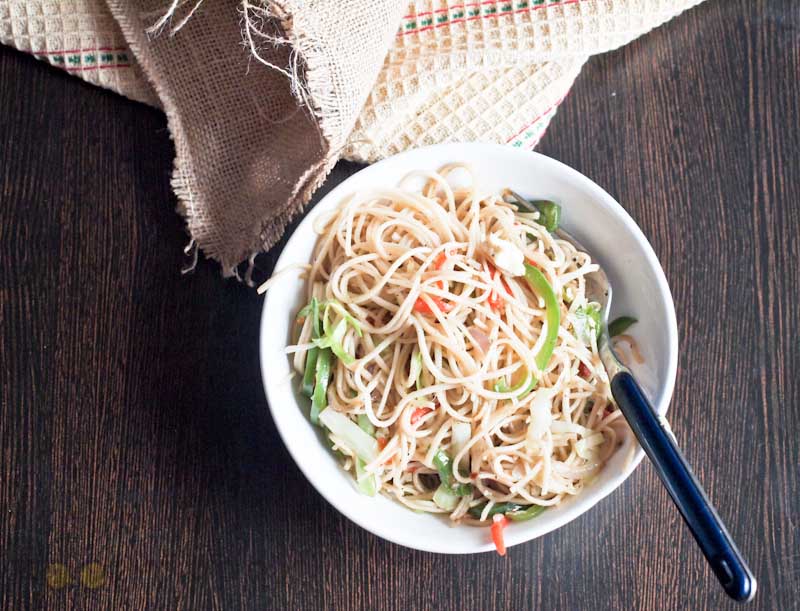 Preparation Time:  25 Minutes
Serves 3
Features: Spicy
Cuisine: Chinese
Ingredients
Ingredients for boiling Noodles
1 litre Water
1 tbsp Salt
1 teaspoon1 Vegetable oil
150 gram Noodles
Ingredients for cooking Noodles
2 tbsp Vegetable oil
1 tbsp chopped Garlic
1 sliced Onion
1 sliced Capsicum
1 sliced Carrot
3-4 chopped Green chili
1 cup sliced Cabbage
1/2 teaspoon Pepper powder
to taste Salt
1/4 teaspoon Red chili flakes
1/4 teaspoon Ajinomoto
1 teaspoon Soy sauce
1 tbsp Vinegar
2 tbsp small pieces Paneer
Steps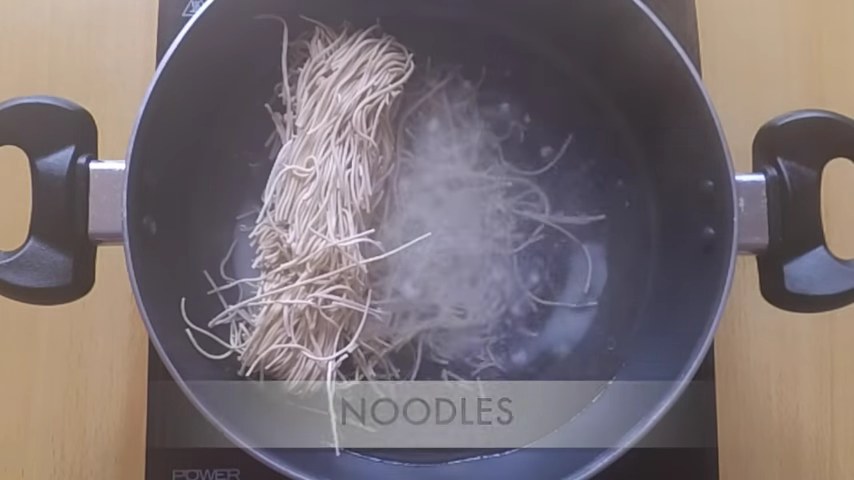 In a wok, add water, salt and vegetable oil. Bring it to boil, then add noodles.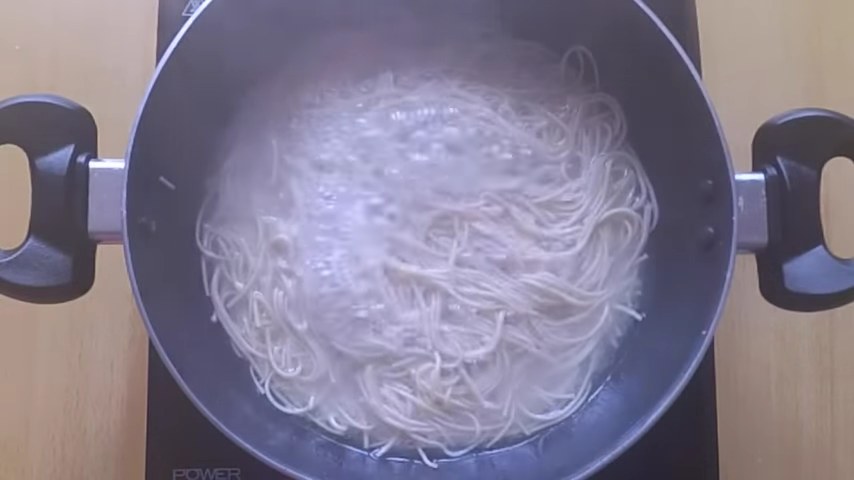 Cook it on a high flame for 7-8 minutes or till the noodles cook properly. Strain it using a strainer.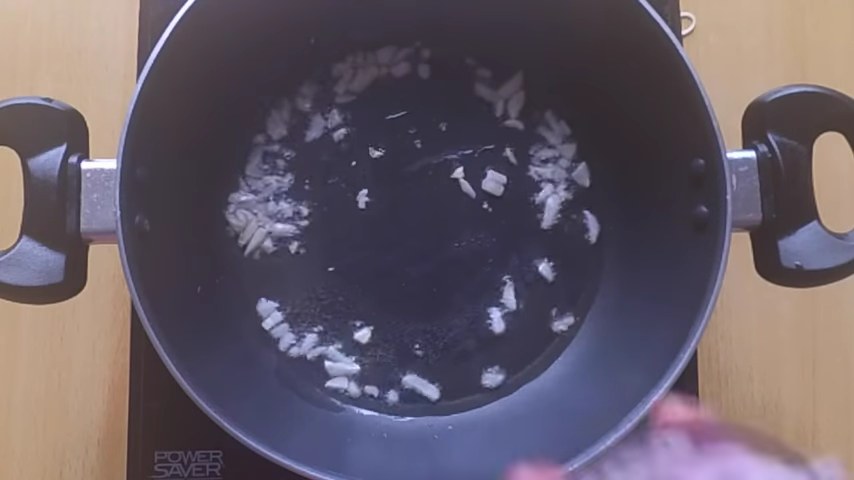 In a separate wok, add vegetable oil and saute with chopped garlic.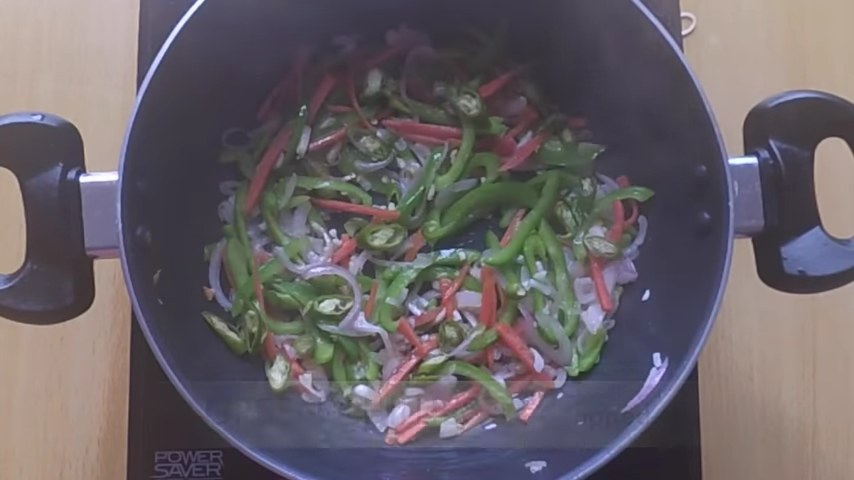 Then add onion, fry it for 1-2 minutes. Add capsicum, carrot, and cabbage. Cook the veggies on a medium to high flame for 2-3 minutes.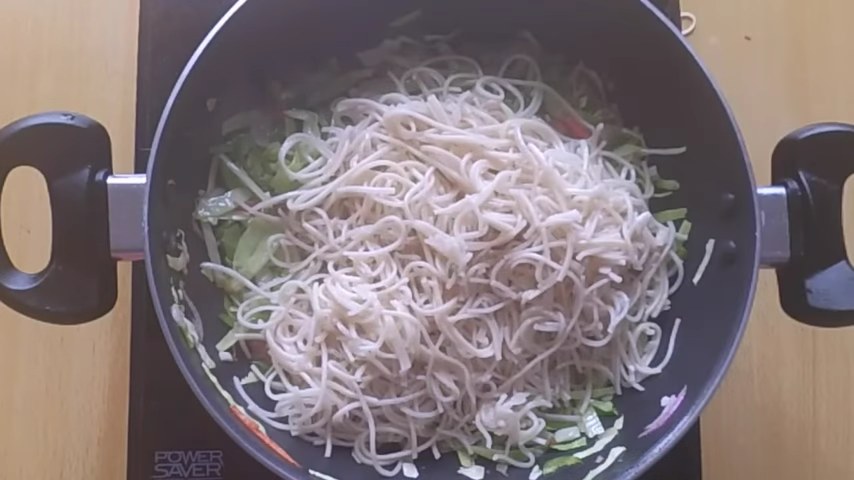 Add chopped green chili and boiled noodles.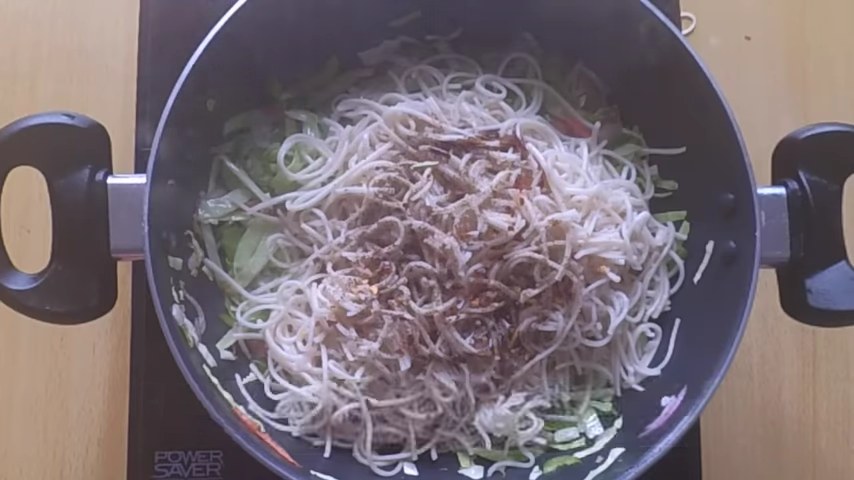 Add pepper powder, red chili flakes, Azinomoto, salt, soy sauce, and vinegar. Mix it well, cook it on a high flame for 1-2 minutes.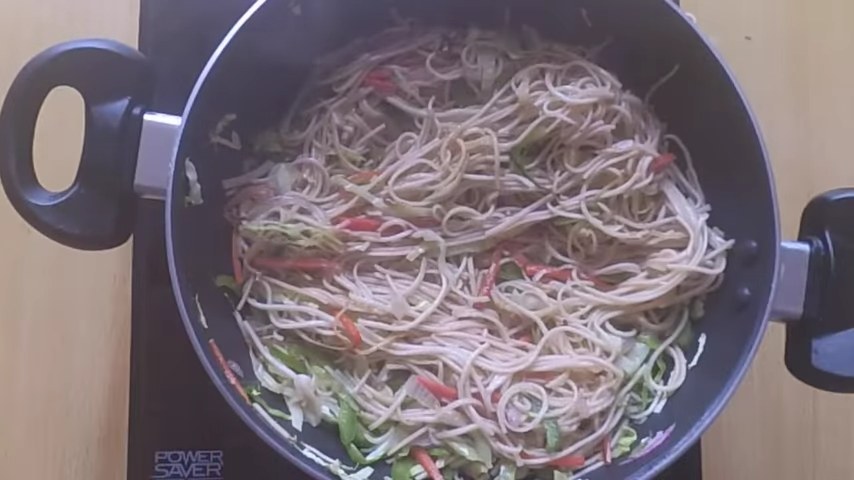 Add paneer cubes, mix well. Delicious Veg noodles are ready to serve. Serve hot.