Presenting the most delicious Chicken Biryani recipe. I bet you have never tasted biryani this delicious. If you are a nonvegetarian, I am sure the Biryani might be on the top of your list of favorite foods.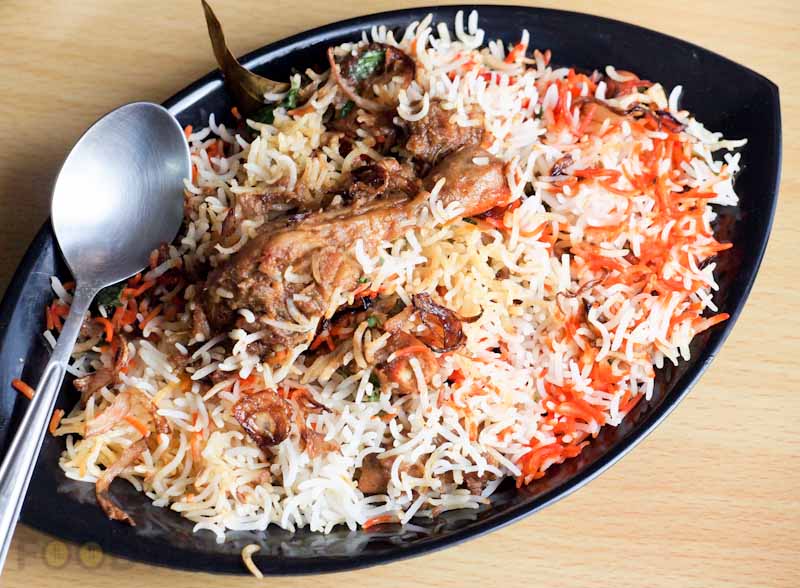 It took me years to perfect this recipe, so if you want to make your Biryani this perfect, make sure you follow each step or better watch the video embedded below.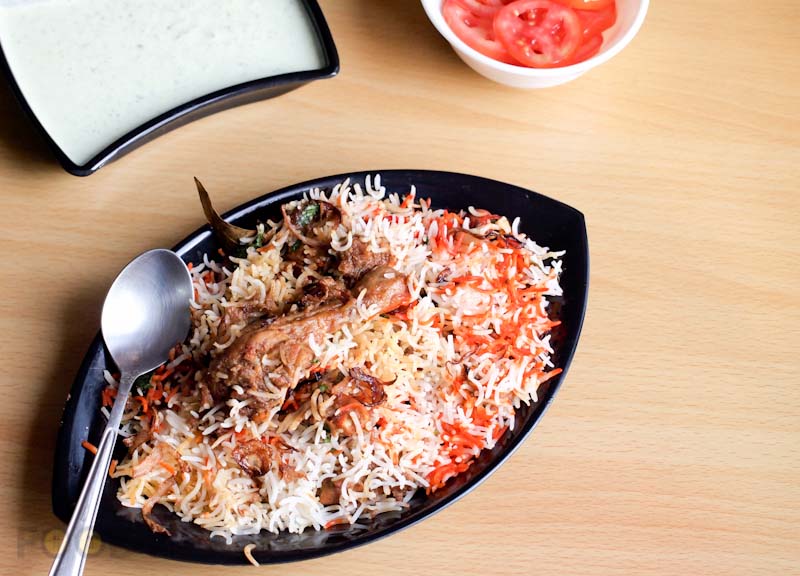 Preparation Time:  65 Minutes
Serves 4
Ingredients
1/2 kg Chicken
1 tbsp Ginger-garlic paste
1/2 tsp Red chili powder
1/2 tsp Turmeric powder
2 tbsp Yogurt
to taste Salt
2 Tomato, chopped
4 Onion, sliced
2 tbsp Ginger-garlic paste
1/2 inch piece Cinnamon stick
2 Bay leaf
3 Cloves
3 Cardamom green
100 ml Water
1 tsp Red chili powder
1/2 tsp1 Turmeric powder
1 tsp Coriander powder
to taste Salt
1 tsp Cumin seeds
10 Black pepper
3 Cloves
4 Cardamom green
1/4 inch piece Cinnamon stick
1/8 of a piece Nutmeg
1/2 flower Mace
8 Cashew nuts
1 inch piece Coconut
Ingredients for rice
2 cup, soaked Basmati rice
1.5 litre Water
3 tbsp Salt
1 tsp Cumin seeds
2 Cloves
2 Cardamom green
2 Cardamom brown
2 Bay leaf
1 inch piece Cinnamon stick
1/2 tsp Black pepper
2 tbsp Coriander leaves
2 tbsp Yogurt
10 Cashew nuts fried
10 Almonds fried
1/2 cup Onion fried
a pinch Food color
3 tbsp Kewra water
Steps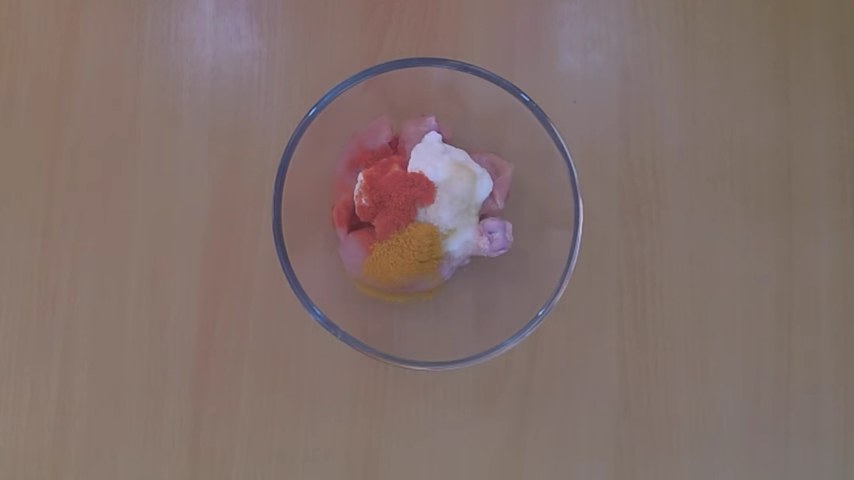 In a mixing bowl, add washed chicken, yogurt, ginger-garlic paste, red chili powder, turmeric powder, and salt. Mix it well and keep aside for 30 minutes for marination.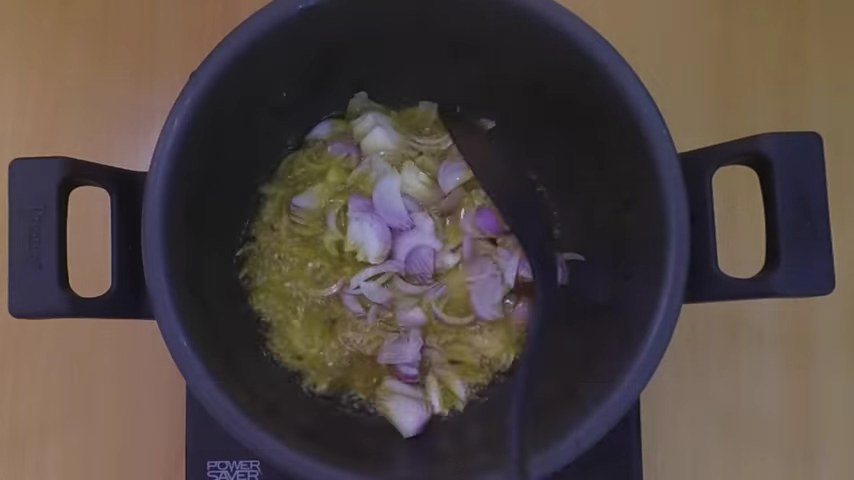 In a pressure cooker, add oil and saute with onion, bay leaf, and cinnamon stick. Fry till the onions are translucent in color.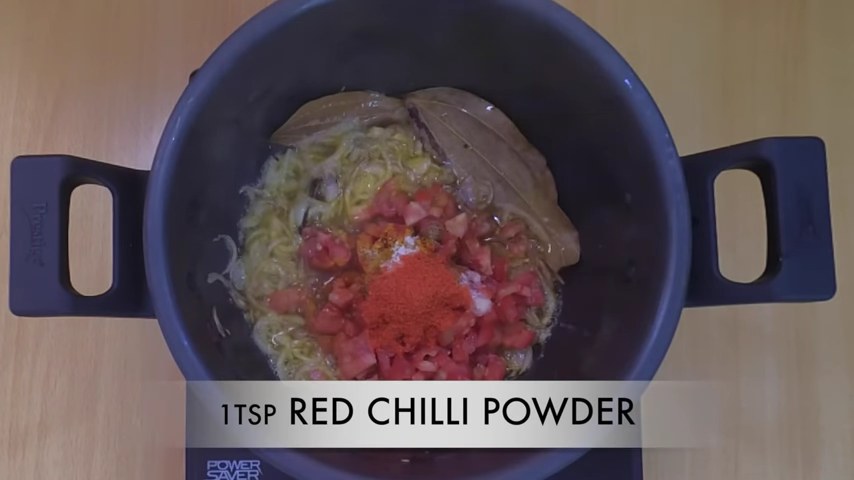 Add chopped tomatoes, ginger-garlic paste, red chili powder, turmeric powder, coriander powder, salt, and water.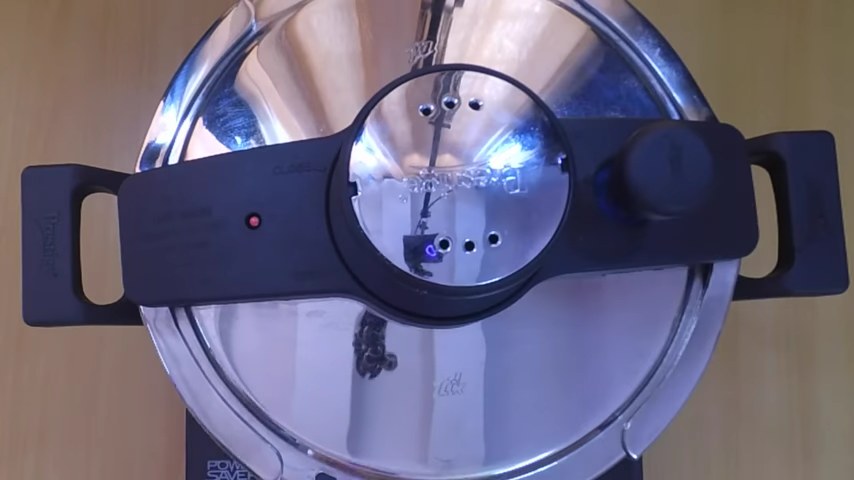 Cover and pressure cook it on a high flame for one whistle then keep the flame low and cook for another 5-6 minutes.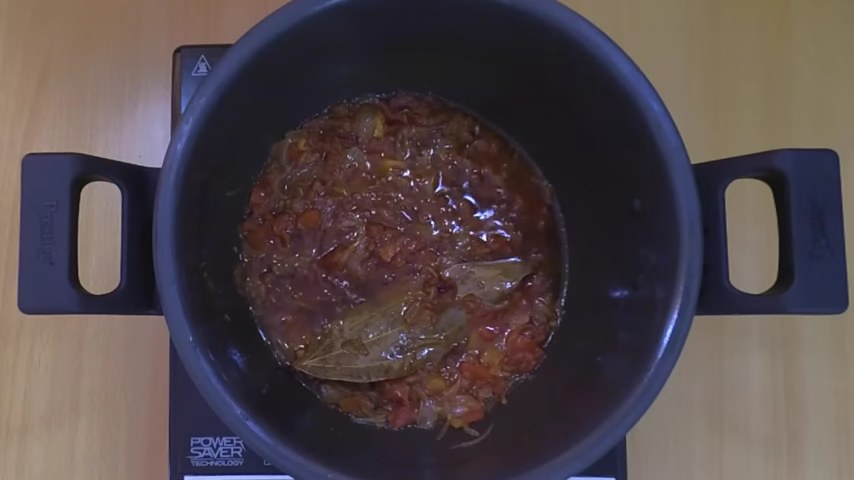 Open cooker, now the spices are ready. keep it aside.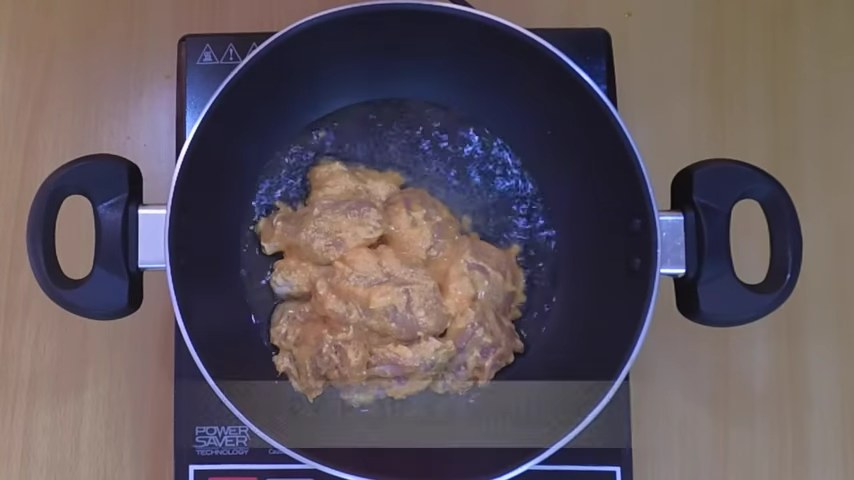 In a separate wok, add oil and add marinated chicken. fry it for 5-6 minutes till oil shows separately.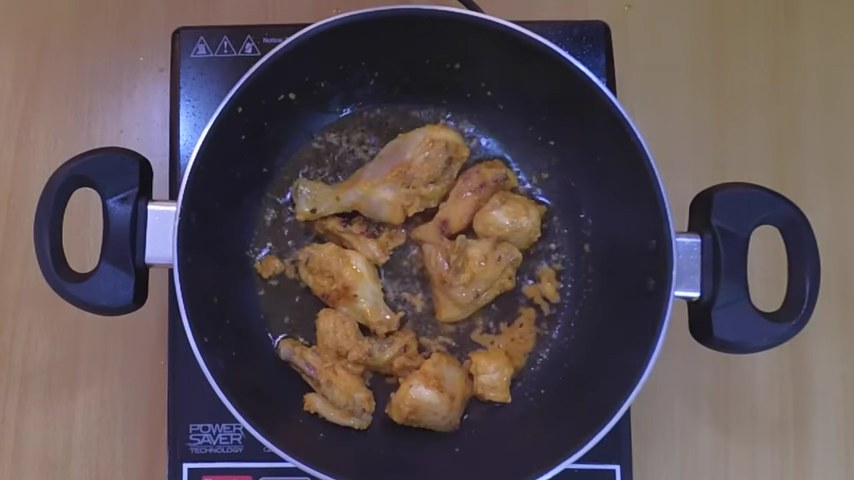 The chicken is fried.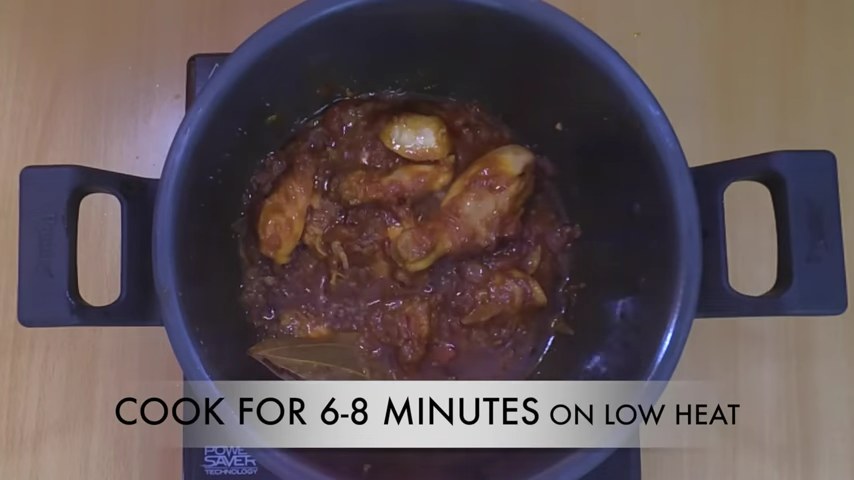 In the pressure cooker (in which you have cooked onion-tomato mixture) add fried chicken. Mix it well and cook it on a low flame for 7-8 minutes till oil shows separately. keep stirring in between the process.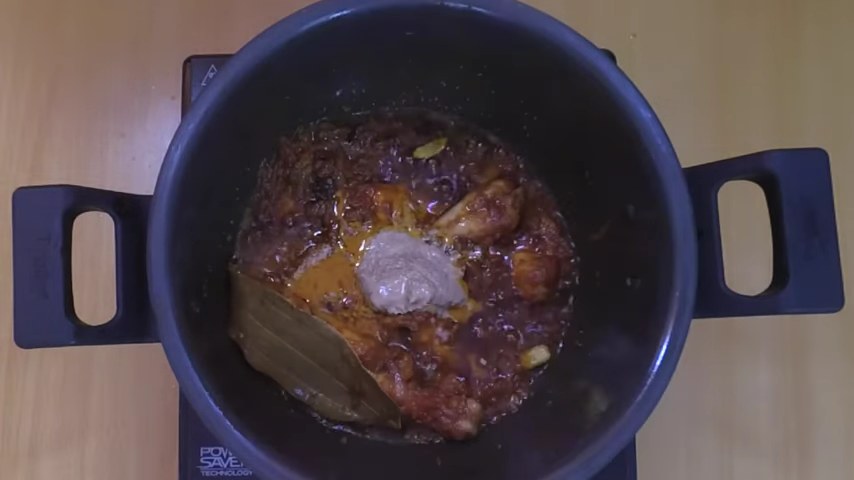 Grind all the ingredients given in the table above " ingredients for grind". Add ground ingredients to the pressure cooker, mix and cook for another 5-6 minutes on low flame. Add 50 ml water, mix and pressure cook it for one whistle on a high flame. switch off the stove. The chicken is ready for layering rice.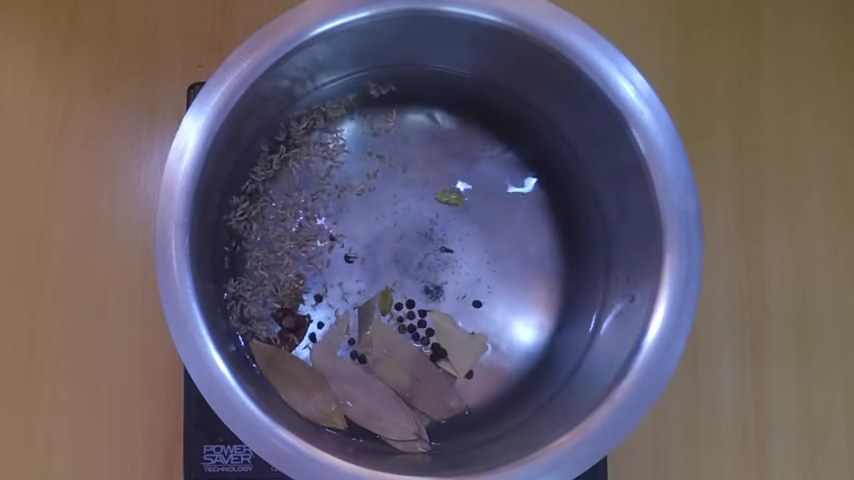 In a wok, add water, salt, cumin seeds, black pepper, bay leaf, cardamom green, cardamom brown and cinnamon stick. Bring it to a boil.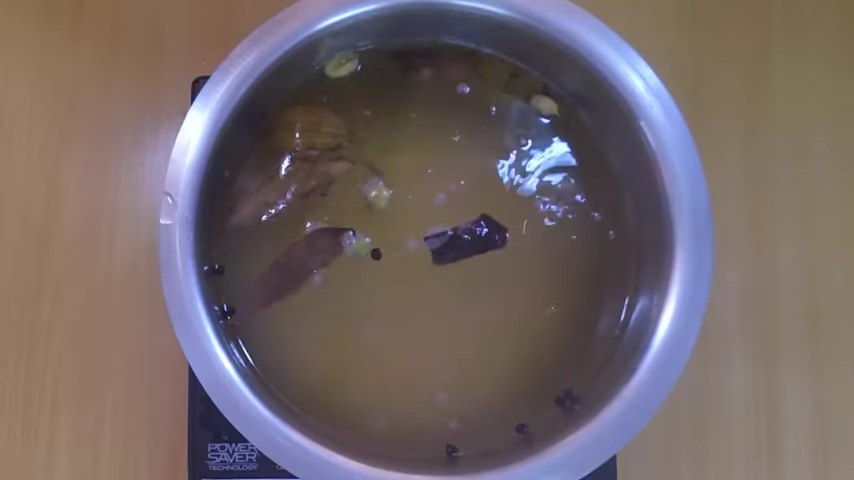 Add soaked rice. Let it cook till the rice cook properly.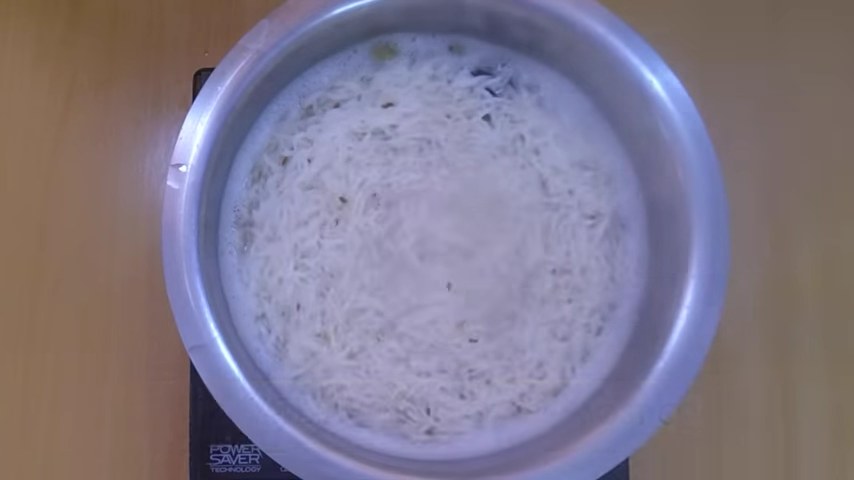 Strain the water using a strainer.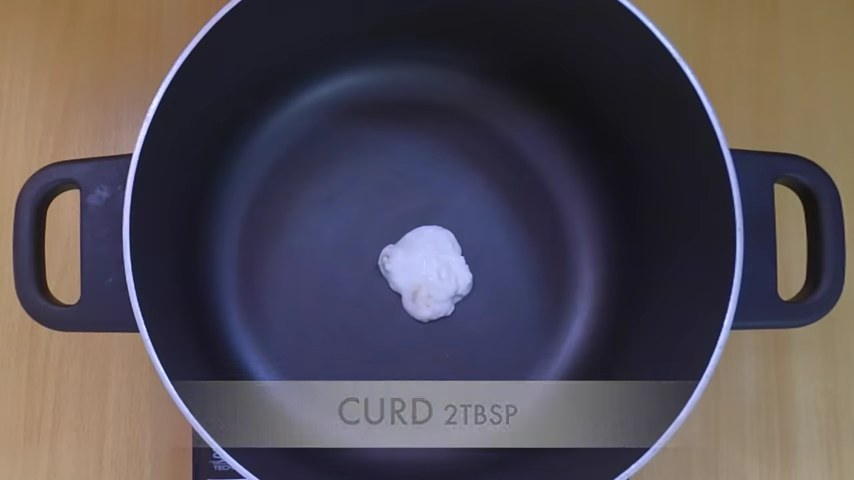 Now, both chicken and rice are ready for layering. In a big wok, add yogurt.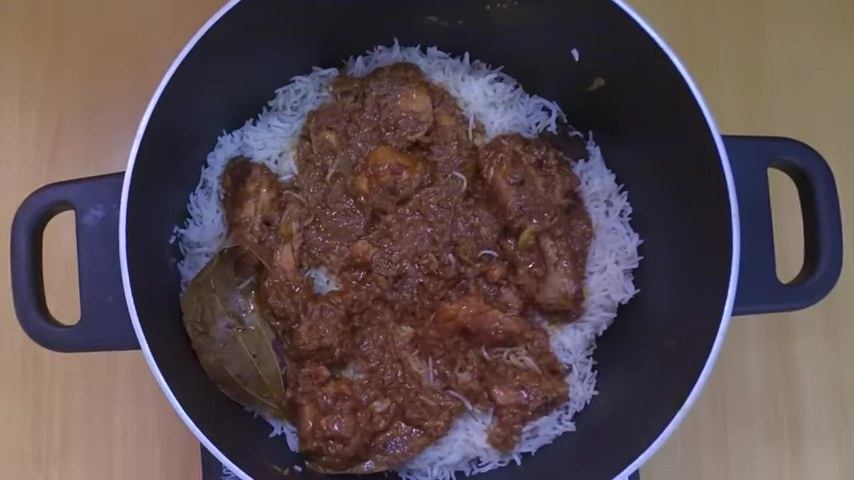 Add a layer of strained rice, then cooked chicken, coriander leaves, fried almonds, onion, and cashew nuts and rest of the rice.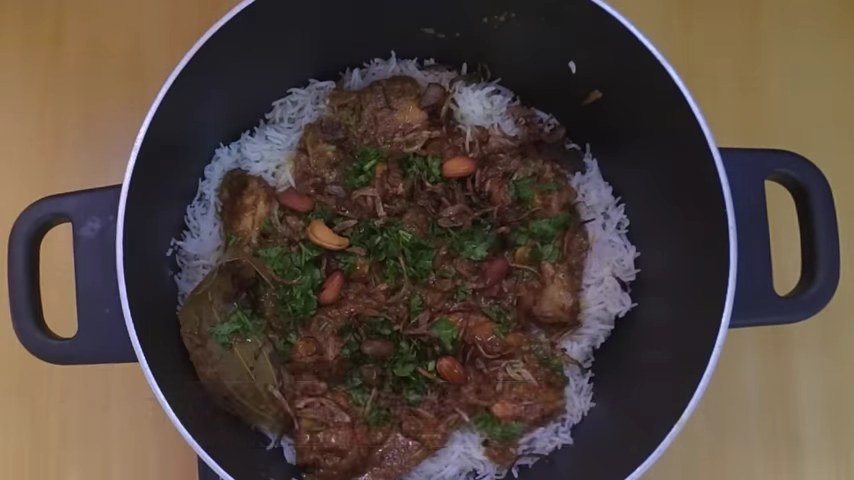 Add some more coriander leaves, fried onion, almonds and cashew nuts and (kewra+food color). Cook covered for another 8-10 minutes.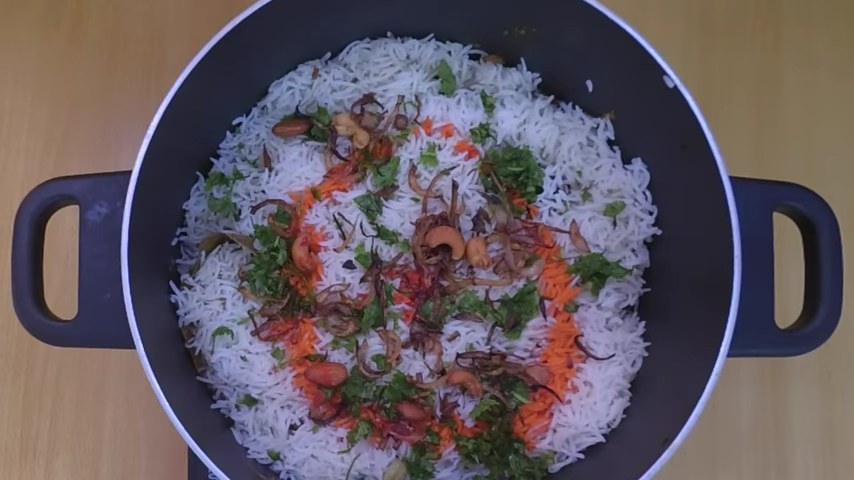 Delicious chicken biryani is ready to serve.