Check out this delicious veg kebabs rolls recipe. It a quite unique recipe which makes the use of Beetroot pretty nicely.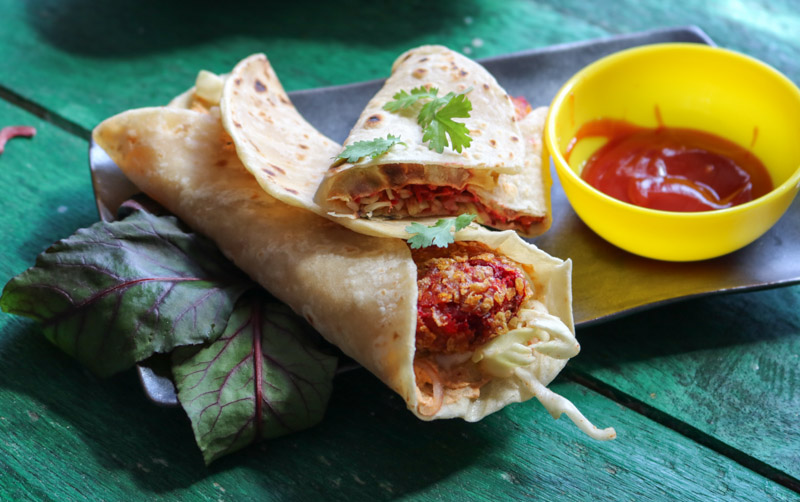 You may have seen that kebabs are usually only mean for nonvegetarians. But we care about vegetarians as well.
Being a vegetarian myself, I love experimenting with recipes to get the best results for vegetarians.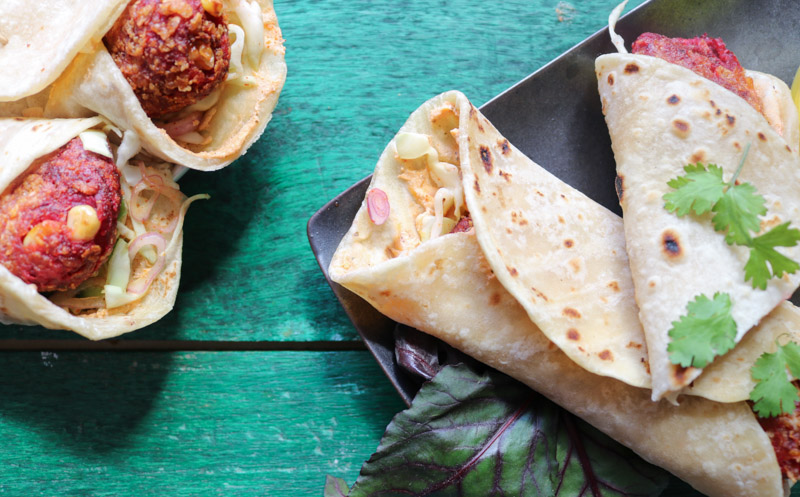 Find the ingredients below, and keep them ready before you proceed, follow the easy step by step instructions in the video and prepare this for yourself. Enjoy!
INGREDIENTS
MASHED POTATO – 1 BOWL
CARROTS – 2 GRATED
BEETROOT – 2 GRATED
CORN – 3 TBSP
GINGER GARLIC PASTE – 1TBSP
RED CHILLI – 1TSP
SALT – TO TASTE
AAMCHUR POWDER – 1TSP
GARAM MASALA POWDER – 1TSP
MAIDA LIQUID
CORNFLAKES
DEEP FRY IN VEGETABLE OIL
CABBAGE – 1 BOWL
ONION – 1
CAPSICUM – 1/2
SALT – TO TASTE
RED CHILLI POWDER – 1/2 TSP
LEMON – HALF
TORTILLAS – AVAILABLE READILY IN MARKET
HUNG CURD + TOMARO KETCHUP – SPREAD
WATCH THE PREPARATION VIDEO