What to have for breakfast is always a question of the hour in the mornings, but if you follow Foodtippr, you will never run out of ideas for a great breakfast. Like today, when I prepare the Chana Dal Paratha.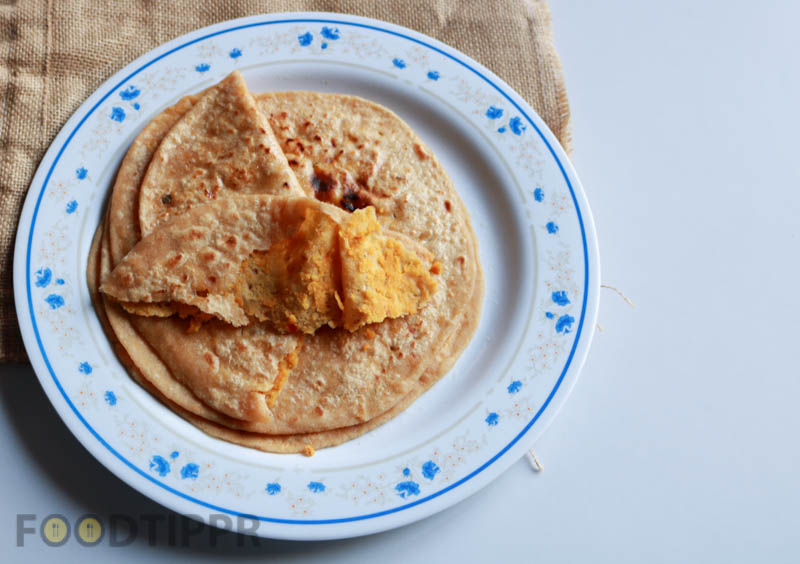 It's super delicious and Kids are going to love it. Check out this delicious Chana Daal Paratha Recipe, I am sure you are going to love it too.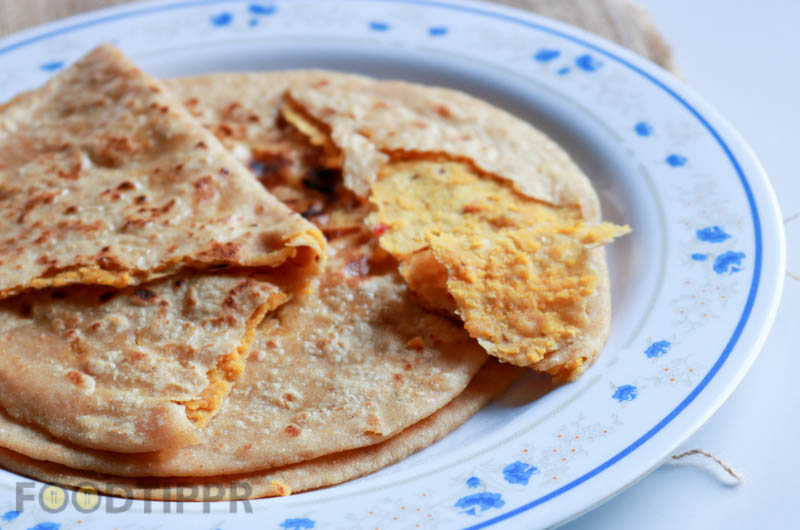 Chana daal paratha makes a great tiffin box item. Suitable for Lunchbox for both Kids and Adults.
Preparation Time:  30 Minutes
Serves 4
Features: Healthy Breakfast, Great for Tiffin Box
Ingredients
2 cup soaked Chana dal
2 medium size cut into cubed Potato
1/2 teaspoon Turmeric powder
to taste Salt
5-6 Dry red whole chili
1/2 teaspoon Cumin powder
1 teaspoon Cumin seeds
1/2 teaspoon Fennel seeds
10 cloves Garlic
100 ml for cooking chana dal Water
for cooking paratha Vegetable oil
2 cup Wheat flour
to knead the dough Water
We've shared quite a handful of Paratha recipes on the blog, check them as well.
Steps
In a pressure cooker, add soaked dal, turmeric powder, salt, dry red whole chili, potato, cumin powder, cumin seeds, fennel seeds, garlic, and water. Mix it well, and pressure cooks it on a high flame for one whistle, then keep the flame low and cook for another 10 minutes. Switch off the flame.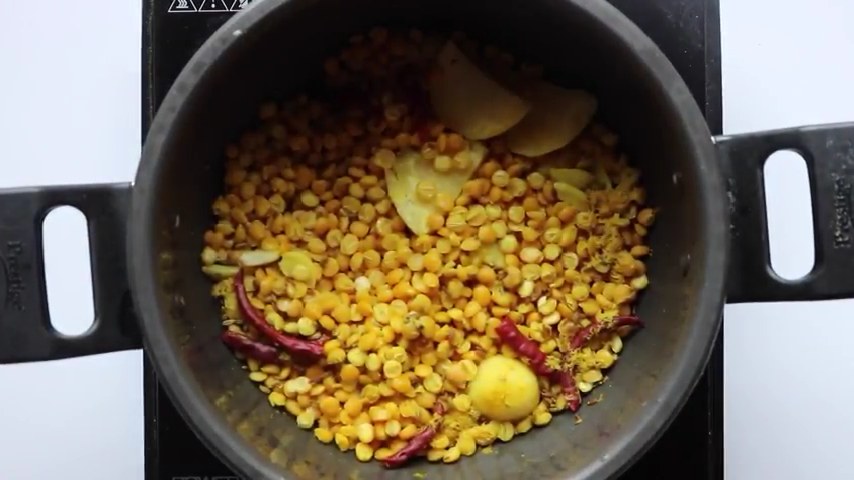 Dal is cooked properly, let it cool at the room temperature.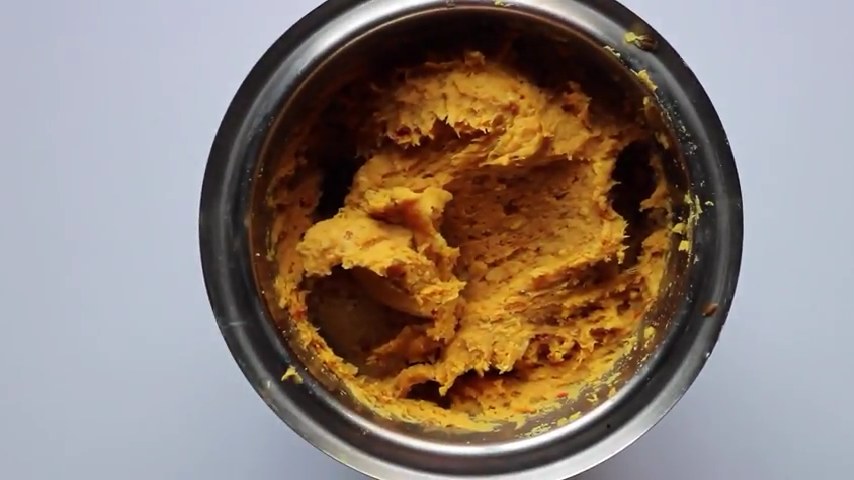 Grind the cook dal to make a smooth mixture. Do not add water while grinding. The filling is ready.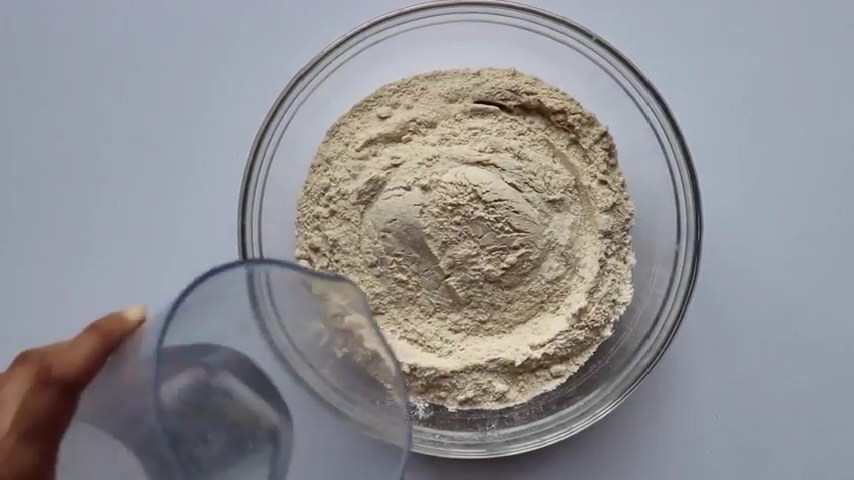 In a bowl, add flour and water. Knead the flour well to make a smooth dough.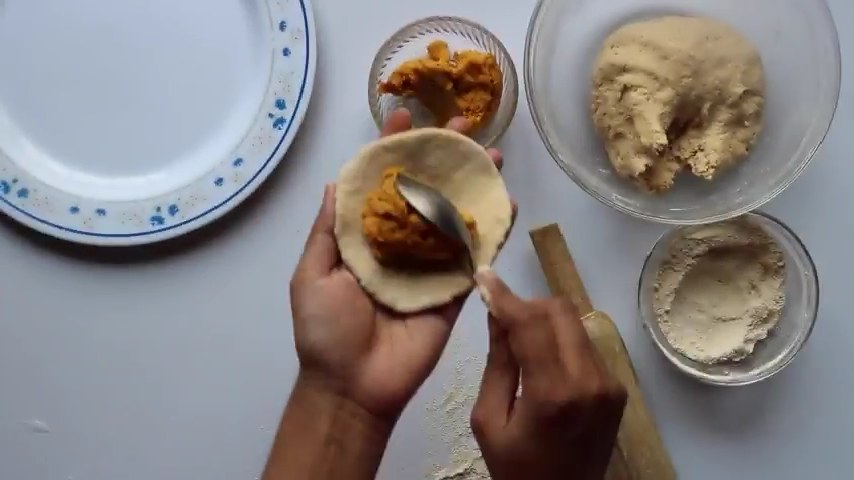 Divide the dough into 8 equal portions. Take one portion of the dough and dust with some flour, and roll it into a circle of 3-4 inches in diameter. Put 2 tbsp chana dal filling in the center of the circle. Close all the edges in the center. Dust with some more flour and roll it using a rolling pin in a circle of 7-8 inches in diameter.
The paratha is ready to cook.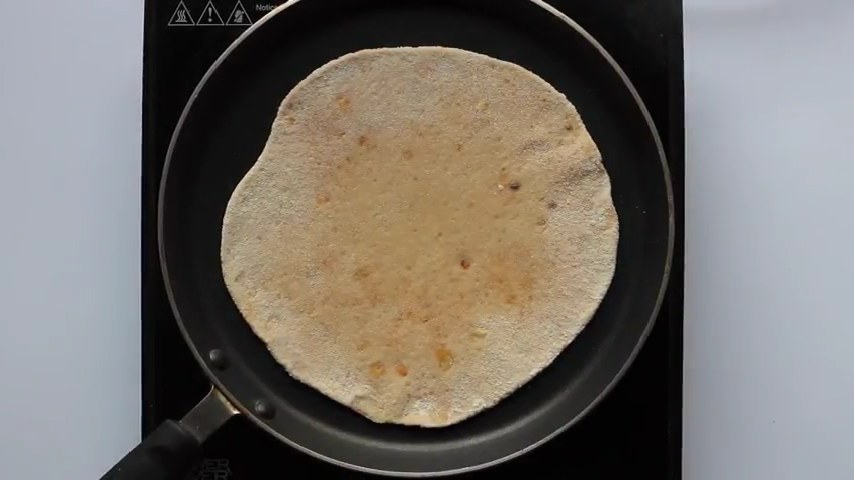 Put it on the hot Tawa.
Flip it after 30 seconds. Spread oil and cook it on a medium to low flame till light golden spots appear on both the sides of the paratha.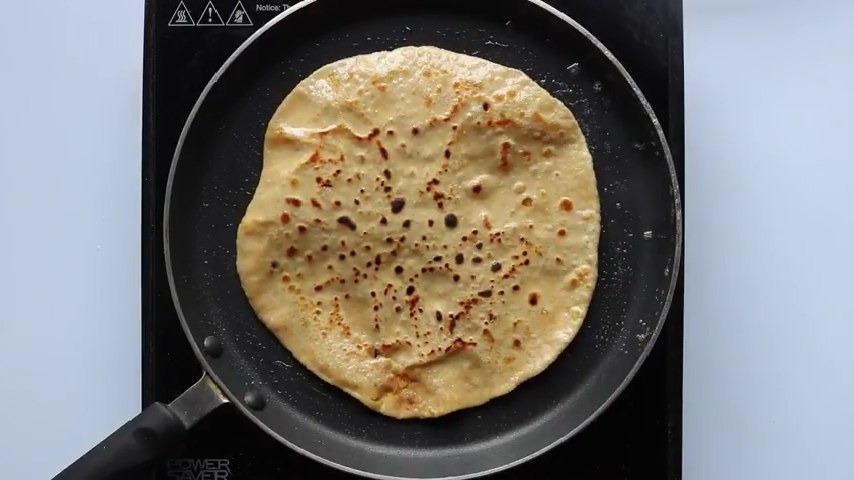 The delicious chana dal paratha is ready to serve, Serve hot with your favourite sauce and curd.