Check out the delicious recipe of Dhokla, a regional speciality from Gujarat.
Even though it originates from Gujarat, Dhokla is a popular dish all over the country. And there are different variations of it as well.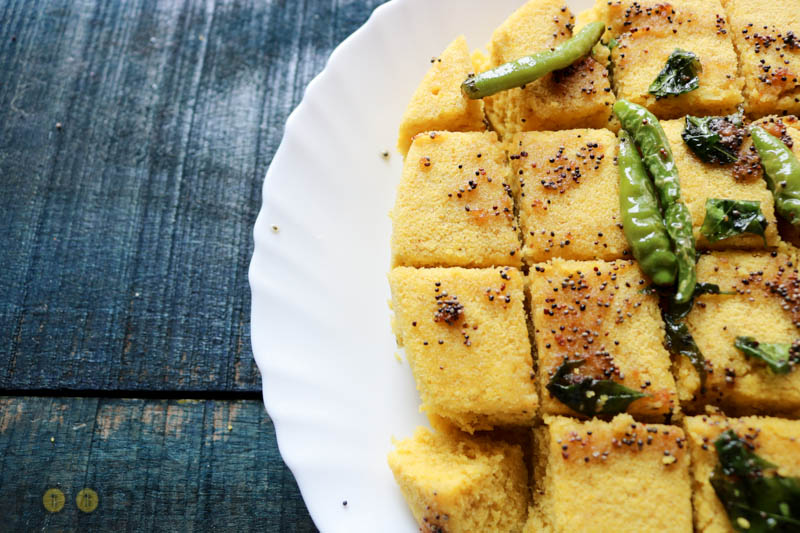 This dish can be had as a Breakfast or a Proper Meal, or even as a Snack, depends on the number of Dhoklas you eat.
Like I said, there are variations of it, so my version has Chickpea flour and some semolina as the base ingredients. I've also added some sugar to make it a little sweeter, just the way I like the Dhoklas, you can choose not to add it.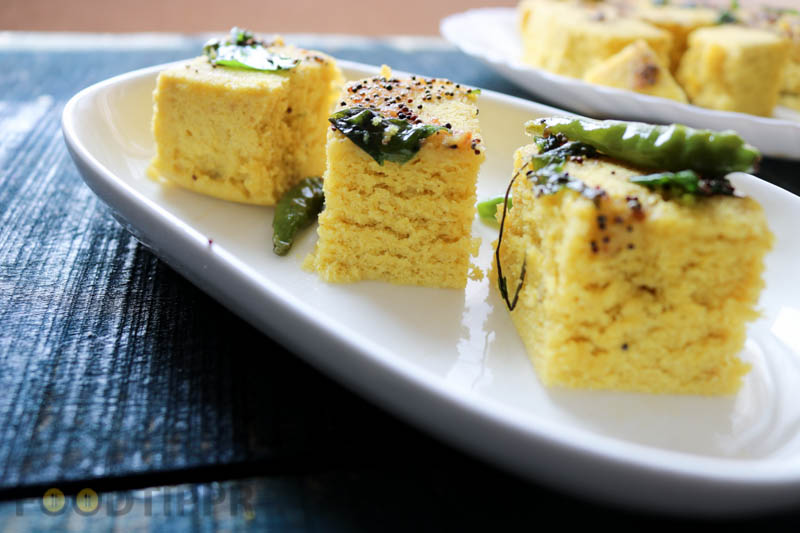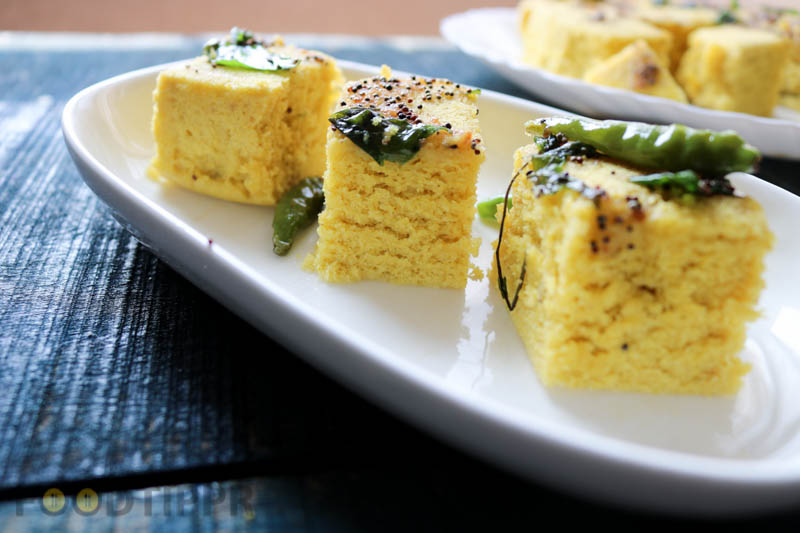 Preparation Time: 10 Minutes
Cooking Time: 25 Minutes
Serves: 4
Ingredients
CHICKPEA FLOUR/BESAN- 1.5 CUP
SEMOLINA/SOOJI- 2 TBSP
SALT-1/2 TEASPOON
SUGAR- 1 TBSP
TURMERIC POWDER-1/2 TEASPOON
GINGER-CHILI PASTE-1 TEASPOON
OIL- 2 TBSP
WATER-1.5 CUP
ENO FRUIT SALT- 1 TBSP
FOR TEMPERING
VEGETABLE OIL- 2 TBSP
MUSTARD SEEDS- 1 TEASPOON
ASAFOETIDA/HING-1/8 TEASPOON
GREEN CHILI SLIT- 4-5
CURRY LEAVES- 8-10
WATER- 3 TBSP
SUGAR- 1 TBSP
Watch the Video